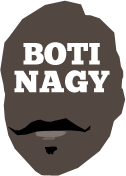 ---
Advertising opportunities available.
Please contact me.
---
Kings on verge of final coronation
Tweet

THE Sydney Kings will take some beating for the 2022 NBL crown after riding roughshod over a disappointing Illawarra Hawks team, coach Brian Goorjian calling the Game 1 semi final loss "embarrassing" before their Game 2 erasure led to rampant speculation he would be departing after two years at the helm.
In a series which was expected to go the full three-game distance, league MVP Jaylen Adams made a mockery of the Hawks' defensive strategies, with 30 and 29-point returns in Sydney's sweep.
Players revert to ingrained habits when under pressure and Illawarra's imports were true to themselves.
In stark contrast, the Kings had Adams flying, Xavier Cooks also averaging 13.5ppg and 10.5rpg in the semi final and Ian Clark providing 16.5ppg off the bench.
Illawarra looked capable of extending the series when it led 54-39 deep into the second quarter. Tyler Harvey was effective and the Hawks appeared to have weathered Sydney's early control after a particularly honest Goorjian timeout.
But the Kings had it back to 10 by halftime and continued on a 12-0 run to draw to 51-54 in the third before Illawarra again caught fire.
Three consecutive bad plays by Shaun Bruce - fouling to surrender two free throws, having a crosscourt pass picked off for a layup and watching as Antonius Cleveland turned his 3-point attempt into a Hawks offence with a huge swat - the Hawks again pulled clear.
But Sydney had business to attend, Illawarra falling prey to a second substantial Kings' run, this time 11-0.
This was going down to the wire after Duop Reath hit a big 3-pointer late. But once Adams cancelled it with a bigger basket, this was over, only fouling and free throws to come.
The Kings are back in the Grand Final Series and look-out whoever has to face them for the championship.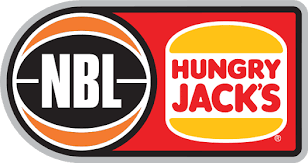 SEMI FINALS - BEST-OF-3 (2nd v 3rd)
GAME 1: SYDNEY KINGS 89 (Adams 30, Clark 16, Vasiljevic 12, Cooks, Makur Maker 11; Martin, Cooks 10 rebs; Adams 5 assts) d ILLAWARRA HAWKS 79 (Reath 26, Cleveland 21, Harvey 10; Reath 11 rebs; Rathan-Mayes 4 assts) at the Sandpit, WIN Entertainment Centre. Crowd: 5,621
GAME 2: SYDNEY KINGS 99 (Adams 29, Martin 23, Clark 17, Cooks 16; Cooks 11 rebs; Cooks, Adams 3 assts) d ILLAWARRA HAWKS 87 (Harvey 21, Reath 20, Rathan-Mayes 14, Jessup 12; Cleveland 12 rebs; Harvey, Jessup 3 assts) at The Kingdome, Quods Bank Arena. Crowd: 9,824
Kings win Series 2-0