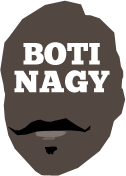 ---
Advertising opportunities available.
Please contact me.
---
Kings restore some lost NBL cred
Tweet
SYDNEY Kings today went a long way toward restoring some cache into the annual NBLvNBA preseason series by giving the LA Clippers a bona fide ball game in Honolulu.
The final 110-91 scoreline was in no way indicative of the fight the Kings showed throughout, the margin blowing out over the final eight minutes after an Andrew Bogut bucket had Sydney down 80-84.
Given it was a standard NBA 48-minute game instead of an NBL 40, an 80-84 loss would better have reflected the amount of work Sydney did, to undo the disaster which was Perth Wildcats' near 60-point shellacking by Utah Jazz yesterday.
In the end, it was a whopping 25 turnovers which most contributed to Sydney's inability to convert what, at several points throughout, looked a winnable game.
Jerome Randle stood tall after a dismal first quarter to finish with a game-high 25 points, which also is the highest score by an NBL player in any fixture against an NBA rival.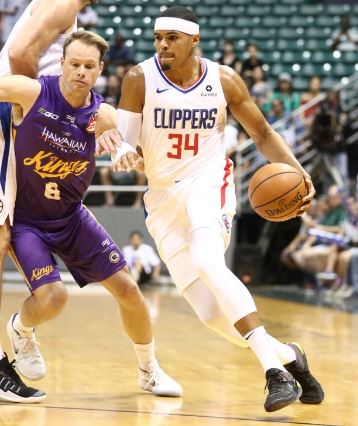 And Kevin Lisch found some of the form he has been missing since midway through last season, with 16 points, nine rebounds, six assists and a steal.
The game started in an all-too-familiar NBLvNBA manner, the Clippers racing to a 9-0 lead before David Wear, in possibly his best game as a King, stuck a 3-pointer.
A strong Brad Newley drive was goal-tended for 5-9 as hopes rose this would be a competitive contest.
Thankfully, it was, and all credit to the Kings for making it so.
A sweet Andrew Bogut dish to a Newley cut made it 7-11, Bogut-to-Lisch backdoor had it alive at 11-14, Lisch's runner closed it to 13-14.
Then Tom Wilson came off the bench and drilled a 3-pointer and at 2:55, it was deadlocked 16-16.
That's when the first wave of turnovers kicked in, Daniel Kickert (six turnovers for the game) a key culprit as Los Angeles went on a 12-1 tear to the end of the first quarter, up 28-17.
Trailing 22-31 two minutes into the second, Kings fans gasped as Bogut limped off the court after an awkward collision under the Clips' ring.
Randle started to catch fire, then Kickert's best instincts kicked in and he stuck three 3-pointers for the quarter, the last bringing Sydney to 39-40.
The teams traded threes as Lisch buried one for 42-43, Sydney gathering belief and grafting to a 54-59 interval scoreline. In the process, Sydney became the first NBL team to score 50 or more in a half against an NBA team.
Yeah. This was more like the vision of NBL owner Larry Kestelman when these preseason games against the NBA were conceived.
Bogut, back - much to everyone's relief - cut it to 56-59 but Clippers coach Doc Rivers clearly delivered a strong halftime message - "Pick up your defence."
The Clips swarmed and harassed Sydney into repeated turnovers and made it pay every time, blowing the lead out to 72-59.
Befitting the spirit of Hawai'i, Randle stuck a magnificent rainbow 3-pointer for 68-76 and the Kings again suspected they could get this done.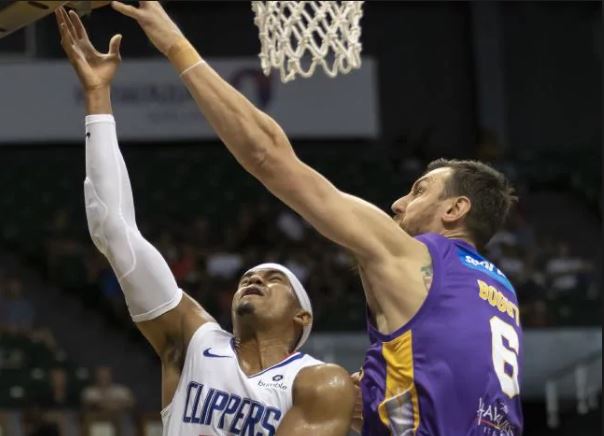 A gutsy drive by Wilson in the last made it 74-82, then Bogut dropped his patented baby hook and at 76-82, Sydney was on the threshold.
Unfortunately. Brian Bowen bobbled a backdoor pass from Bogut which should have been an easy two, then missed on a strong drive to the basket.
Sydney had another life when Bogut cut it to 80-84, but with 3:16 left when Kings coach Andrew Gaze called timeout, they were down 86-96 and needing a lot of luck.
The Clippers then went up a notch at the same time Sydney felt the pinch, the margin blowing out and never reflecting what, to date, is the second best performance by an NBL team against an NBA franchise.
LA CLIPPERS 110 (Harris 20, Gallinari 19, Gortat, Beverley 12, Harrell 11, Williams, Gilgeous-Alexander 10; Harris 11 rebs; Gallinari, Beverley, Harris 5 assts) d SYDNEY KINGS 91 (Randle 25, Lisch 16, Kickert 13, Bogut, Newley 8; Lisch 9 rebs; Lisch 6 assts) at Stan Sheriff Center, Honolulu.
The NBLvNBA Preseason Series resumes on Thursday with NZ Breakers away to Phoenix Suns