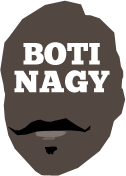 ---
Advertising opportunities available.
Please contact me.
---
Larry, Lord of the Rings
Tweet
YESTERDAY's revelation NBL teams would play seven preseason games against NBA opponents saw league owner and executive director Larry Kestelman again raise the bar on his - and our - expectations for Australian basketball.
It hasn't always been like this, as anyone with more than a casual interest in the game in Australia already knows.
Since its exciting early formation, its heady days and those (too many) when it has lurched on the precipice of oblivion, the National Basketball League has been an enigma, to say the least.
Despite its obvious advantages, until now, it has been unable to consistently capture the hearts and minds of the sporting mainstream, largely - as NBA champion and our first #1 draft selection, Andrew Bogut says - due to governance issues.
The NBL desperately needed a leader who actually believed in it because over its first 37-odd years, there had been enough hiccups, stalls, promises and miseries to keep that portion of Australia which thrives on failure, gloating continuously.
This cartoon was left on my desk at News Corp some six years ago by a sports-writer colleague.
Apart from being funny, it sadly reflected how basketball was viewed.
But those of us on this ride for the long haul were dealing with doomsayers and the nudge-and-wink brigade long before yesterday's landmark announcements which went a quantum leap further than last year's epic three-game preseason series against NBA franchises.
There's just so much said or claimed, over the years, at which you might shrug or even giggle. But it comes home to roost.
You know, stuff like "NBL teams will be playing NBA clubs" or "we'll have an NBA player one day."
OK. It depends what time frame we're specifically addressing but let's start here – the NBA launched in 1946. Carl Rodwell in 1969 was the first Australian drafted – in the 20th round at pick 217 by Atlanta Hawks.
In 1974, Eddie Palubinskas (pictured) also was drafted by the Hawks, in the third round at 61st … so as a nation, we were making progress.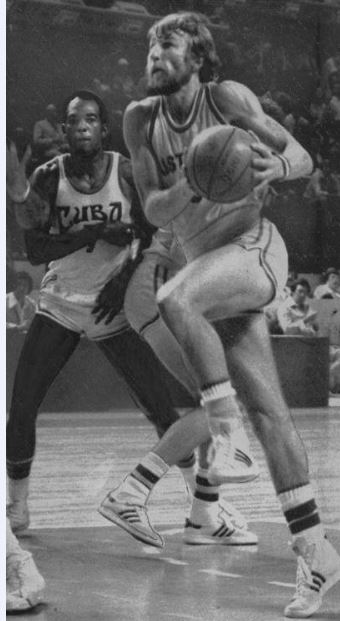 It wasn't until 1991 – 45 years after the NBA tipped off – Luc Longley created history, drafted at #7 in the first round by Minnesota Timberwolves and the first Aussie to actually walk onto the court.
But, OK, that's fine. We'll never have an NBA champion.
Well no, that's wrong too. Longley not only won one, he won three, in a row, on arguably the best team of all time, the Chicago Bulls of Michael Jordan and Co.
And he was a starter.
Fair enough. But he's an anomaly, He went to college, remember? You can't make the NBA from the NBL.
No, of course not. Until Chris Anstey did just that in 1997.
You've got to love our Aussie culture.
Until you don't.
We're hard buggers to convince. Or to satisfy.
We'll never have a No.1 draft choice.
Until Andrew Bogut was drafted at #1 by Milwaukee Bucks in 2005.
We'll never have more than one NBA player at any time.
Of course not. Until David Andersen is in the league at the same time as Bogut.
But we won't have any more NBA championship winners.
Right. Not until Patty Mills and Aron Baynes (below) win one with San Antonio Spurs.
(That's for those naysayers who try to invalidate Andrew Gaze's NBA championship ring in 1999 with San Antonio because it was in a lock-out season and he wasn't on the Finals roster.)
But then Andrew Bogut at Golden State Warriors and Matthew Dellavedova at Cleveland Cavaliers continue the ring-winning assault.
OK fine. But we'll never - NEVER - have a super elite NBA player who wins an award.
Until Ben Simmons is Rookie of the Year.
Meanwhile back in Oz, the NBL – which launched in 1979 – enjoys a "golden era" in the 1990s, then variously goes into freefall-and-rescue over the better part of two decades as mainstream Australia writes it off as a … wait for it … "basket case". Sigh.
Our sport's diehards regularly are force-fed from outside that we'll never have a functional league … and that case is compelling.
Marquee Aussies are lost to European contracts and basketball, despite efforts to show otherwise, becomes synonymous with its NBL.
Four years ago, when Kestelman, at the time Melbourne United's majority owner, offered up a potential solution, too few wanted to listen. Some of us thought it was a good idea to try it and ultimately, he seemed the only viable way to go.
And away the NBL went. All games live and in HD on Fox cost Lord Larry a fortune, but he delivered.
Then the move to three imports – "it will kill Aussie development" – worked a treat and even brought greater scrutiny to the NBL from NBA scouts and assistant coaches.
But games against NBA teams?
Have you effing lost your mind?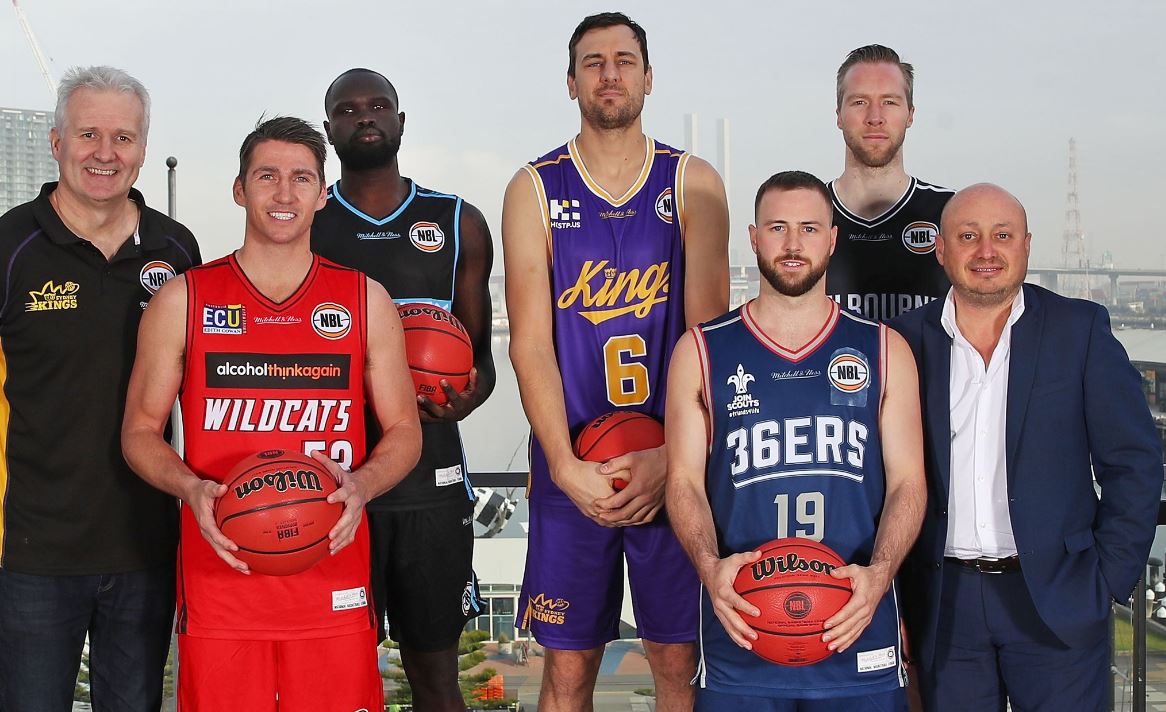 NBA V NBL, TAKE II: Andrew Gaze, left, at yesterday's landmark announcement.
Even yesterday at the announcement of seven – count 'em, SEVEN – preseason games against NBA opponents, Sydney Kings coach and Melbourne Tigers champion Andrew Gaze reminded us how recently we all would have believed such a concept to be a nonsense.
It's not a nonsense.
Bogut closed the door on two more years in the NBA to switch to the NBL, now confident it was a league which would continue to grow, flourish and prosper.
Make no mistake who is behind all this, and while he would share the accolades with his "hard-working team", it is Lawrence of our Saviour, the Lord of the Rings, whose vision, passion and identifiable commitment has brought all this about.
There now is a plan for preseason matches against NBA teams IN Australia on the drawing board.
Concluding almost every major announcement, and there have been too many to count in his three years, Kestelman has said something along the lines of "stay tuned, there's more to come".
Only the most myopic naysayer or idiot would not believe he can deliver.
Somewhere, Carl Rodwell should be pleased.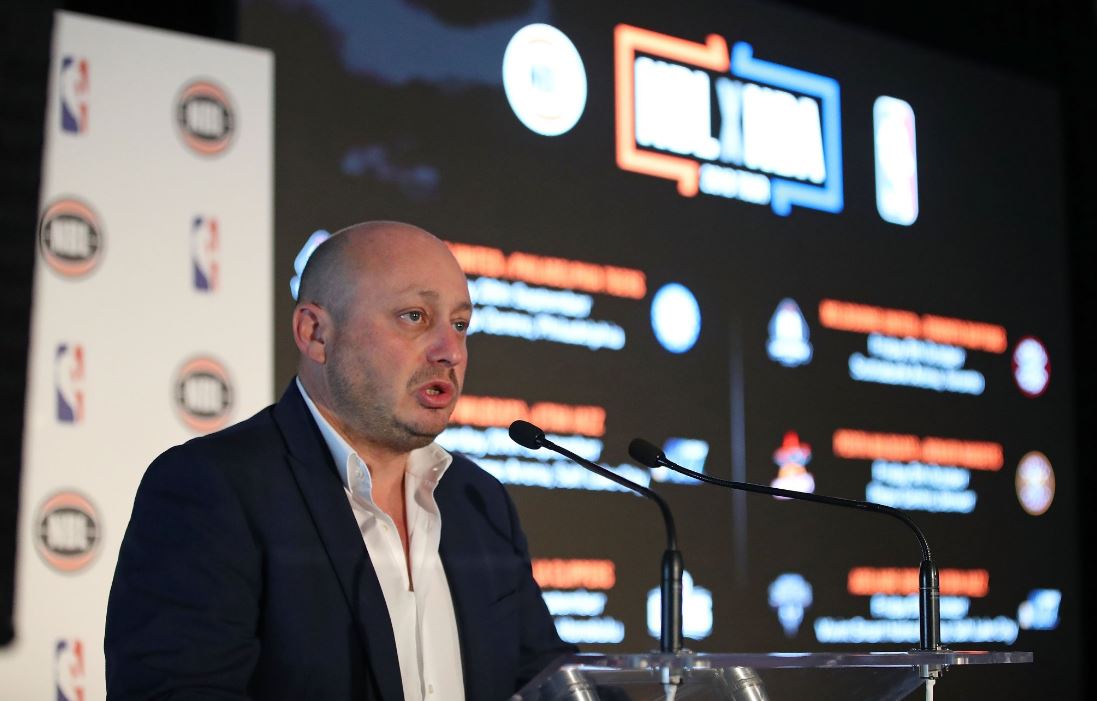 LORD OF THE RINGS: Larry Kestelman promises ... and delivers.