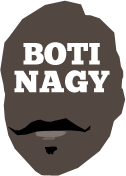 ---
Advertising opportunities available.
Please contact me.
---
League to stand United - NBL Preview
Tweet
THE NBL on Thursday tips off its 38th season, its burgeoning product more accessible and watchable than at any time in the past four decades.
Here's my report for News Corp, with additional information on team rosters and delistings - pretty much everything you want or need to know.
Importantly this season, every match is live on Fox Sports in HD, NBL-TV allows further access via multiple digital platforms and now the Soccer-Before-Sex free-to-air network that is SBS has reverted to Some Basketball Stuff, jumping aboard for a weekly live Sunday game.
The talent level went up markedly last season and now again has bounced above the ring where spectacular action largely will unfold across 2016-17.
Every team has an abundance of "wow" and "ooh-aah" personnel, not the least of which the 36ers who regularly should pack Titanium Security Arena.
We've already seen how Jerome Randle can humiliate defenders and Mitch Creek can soar, but now there's Terrance Ferguson to fire missiles from range or explode at the hoop, Matt Hodgson to fluster keyway trespassers, Eric Jacobsen, Majok Deng and Anthony Drmic to bring new attributes to win followings.
Sydney hits town tonight for a final pre-season hit-out and boasts defending and dual-MVP Kevin Lisch, spectacular imports Greg Whittington and Michael Bryson, along with Brad Newley and Aleks Maric.
That dynamic Olympic duo have been plying their trade in Europe and bring their international games to a Kings team many expect to be in the thick of the post-season.
Andrew Gaze may be a rookie coach but he has championship-winning experience as a player, as has assistant Lanard Copeland, and second assistant Dean Vickerman has coached a championship in his own right.
That's the other big plus this season - almost every coach has been to the grand final.
Just three years back when Joey Wright signed with Adelaide for his first season, he was the only coach in the league with a championship ring.
Now Trevor Gleeson (Perth), Rob Beveridge (Illawarra), Andrej Lemanis (Brisbane) are all past winners, while Paul Henare (NZ) won as a player and Aaron Fearne (Cairns) has been to two grand final series.
Only Melbourne's Dean Demopoulous hasn't, and that should change this season.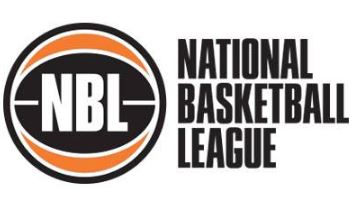 THE TEAMS
ADELAIDE 36ERS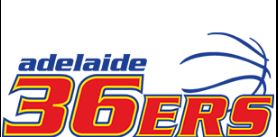 Titles: 4
Last Year: 14-14, 5th
Coach: Joey Wright (218-160, 58%)
Returning: *Jerome Randle, Daniel Johnson, Mitch Creek, Brendan Teys, Nathan Sobey, Matt Hodgson, Adam Doyle, Sam Johns, Nelson Larkins.
New: *Terrance Ferguson (Advance Preparatory International High, Dallas), *Eric Jacobsen (Arizona State University), Anthony Drmic (Boise State University), Majok Deng (Lousianna-Monroe University), Joel Spear (West Adelaide Bearcats)
Gone: Adam Gibson (Brisbane Bullets), *Ebi Ere (Capitanes de Arecibo, Puerto Rico), Anthony Petrie (Brisbane Bullets), Lucas Walker (Perth Wildcats), Daniel Carlin (Central District Lions ).
Five to Watch: Jerome Randle breaking ankles, Mitch Creek fulfilling his potential, Terrance Ferguson defying gravity, Matt Hodgson terrorising keyways, Brendan Teys continuing to surprise.
Best case: It all clicks, youthful enthusiasm counteracts the inexperience and the 36ers make it back to the playoffs.
Worst case: It all flicks, inexperience counteracts youthful enthusiasm and the 36ers' exciting style only pays off at home.
Money Man: Jerome Randle
Time out: There's no question the team is deep, its fullcourt pressure style will be entertaining and Creek and Randle most likely will be the biggest beneficiaries of NBA scouts checking in on Ferguson.
My Tip: 7th
BRISBANE BULLETS


Titles: 3
Last Year: In limbo
Coach: Andrej Lemanis (150-94, 61%)
New (Everybody!): Cameron Bairstow (Detroit Pistons), *Jermaine Beal (Perth Wildcats), Shaun Bruce (Cairns Taipans), *Torrey Craig (Cairns Taipans), Adam Gibson (Adelaide 36ers), Tom Jervis (Perth Wildcats), Matt Kenyon (NSW Country), Daniel Kickert (Melbourne United), Mathiang Muo (Brisbane Spartans), Anthony Petrie (Adelaide 36ers), Reuben Te Rangi (NZ Breakers), Mitch Young (Townsville Crocodiles).
Five to Watch: Torrey Craig defining "athleticism", Cameron Bairstow giving an NBA look, Tom Jervis flourishing as a main "big", Mitch Young jumping out of the gym, Jermaine Beal lighting up from range.
Best case: Starting from scratch is a massive challenge but coach Andrej Lemanis is "process-driven" and will have the Bullets competitive from Day One.
Worst case: Scoring lapses become an issue and Anthony Petrie is too busy on the bench regaling young team-mates of the glory days when he suggested the "peach baskets" to James Naismith, to notice the season slipping away.
Money Man: Cam Bairstow
Time out: The secret to stopping Brisbane is keeping the starters under their age.
My Tip: 8th
CAIRNS TAIPANS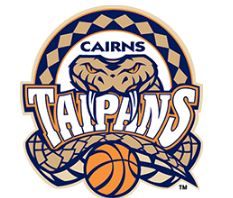 Titles: 0
Last Year: 12-16, 7th
Coach: Aaron Fearne (91-87, 51%)
Returning: Cameron Gliddon, Damon Heuir, Alex Loughton, Stephen Weigh, Mark Worthington.
New: Mitch McCarron (Metro University-Denver), *Fuquan Edwin (Ironi Nes Ziona, Israel), *Nnanna Egwu (Erie BayHawks, NBA D-League), Tevin Jackson (McNeese University), Nathan Jawai (Perth Wildcats), *Travis Trice (Westchester Knicks, NBA D-League), Jarrad Weeks (Illawarra Hawks).
Gone: Shaun Bruce (Brisbane Bullets), Matt Burston (Priceline), *Torrey Craig (Brisbane Bullets), Cameron Tragardh (By the phone), *Markel Starks (Vanoli Cremona, Italy)
Five to Watch: Haven't seen Travis Trice yet but Nnanna Egwu and Fuquan Edwin win the all-great-import-names contest and will wow with their athleticism, Mitch McCarron will be Rookie of the Year, Nate Jawai is in career-best shape and Cam Gliddon's game further has evolved.
Best case: The Taipans go all the way - jump now on betting markets that have them at long odds because that won't last – and finally reward Fearne and long-suffering assistant Gordie McLeod with a championship.
Worst case: Injuries derail Jawai, Mark Worthington and/or Alex Loughton, impacting the frontcourt and erasing Cairns' edge.
Money Man: Cam Gliddon
Time Out: Jesse Wagstaff is the only NBL player still applauding Damon Heuir's determined attempts to bring the man-bun to the league.
My Tip: 2nd
ILLAWARRA HAWKS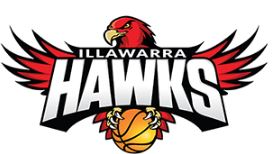 Titles: 1
Last Year: 17-11, 3rd. Lost Semi Final 1-2 to Perth
Coach: Rob Beveridge (123-98, 56%)
Returning: Tim Coenraad, Cody Ellis, Oscar Forman, Rhys Martin, AJ Ogilvy, Kevin White.
New: *Rotnei Clarke (Telecom Baskets Bonn, Germany), *Marvelle Harris (Freson State University), *Michael Holyfield (Los Angeles D-Fenders, NBA D-League), Nicholas Kay (Townsville Crocodiles), Mitch Norton (Townsville Crocodiles),
Gone: Kevin Lisch (Sydney Kings), Kirk Penney (NZ Breakers), Jarrad Weeks (Cairns Taipans), Tyson Demos (Year off), Larry Davidson (Mining)
Five to Watch: Marvelle Harris is marvellous in the air and a marvel on the ground, Rotnei Clarke may look like a plumber but he'll tap out most defenders, AJ Ogilvy is the NBL's premier big man, Oscar Forman playing spot minutes as a shooter is a huge luxury and relentless "big", Nick Kay, will be the pick-up of the year.
Best case: It all comes together and no-one rolls an ankle during the semis, allowing Rob Beveridge to coach a second championship team.
Worst case: The Hawks' high-risk (and high entertainment) style has a few too many off shooting nights, narrowly missing the top four.
Money Man: Rotnei Clarke
Time Out: The NBL is wanting more hype and hyperbole this season so has requested Rob Beveridge become more animated, assistants Eric Cooks and Matt Flinn responding during the pre-season by moving around Bevo's cardboard cut-out far more aggressively.
My Tip: 3rd
MELBOURNE UNITED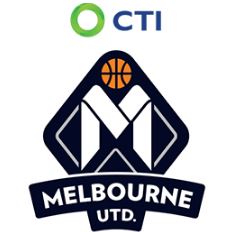 Titles: 4 (As Melbourne Tigers)
Last Year: 18-10, 1st. Lost Semi Final 0-2 to NZ
Coach: Dean Demopoulos (18-12, 60%)
Returning: Kyle Adnam, David Barlow, Todd Blanchfield, Chris Goulding, Majok Majok, Owen Odigie, Nate Tomlinson
New: David Andersen (ASVEL Basket, France), *Cedric Jackson (NZ Breakers), *Ramone Moore (Pieno zvaigzdes Pasvalys, Lithuania), Tai Wesley (NZ Breakers), *Devin Williams (West Virginia University)
Gone: *Stephen Holt (Tecnyconta Zaragoza, Spain), *Hakim Warrick (Olympiacos, Greece), Daniel Kickert (Brisbane Bullets), Chris Patton (Melton Thoroughbreds), Igor Hadziomerovic (osteitis pubis), Brad Hill (Mt Gambier Pioneers).
Five to Watch: David Andersen is back from Europe, the Euroleague and the NBA with 11 championships and unstoppable from the block, Cedric Jackson the premier playmaking import in terms of team control, Ramone Moore has devastating range, Tai Wesley is another monster on the block and Devin Williams is a character.
Best case: Did we mention 2016 MVP runner-up and Rio Olympian Chris Goulding? Loaded with talent, even Demopoulos can't get this wrong and finally United can have a Dr John Raschke Trophy without the Tigers' name on it.
Worst case: The league's deepest roster means many egos to keep sated and unless there's a complete "buy in" to the one goal, the scope to fracture is real. Even so they'd make the top four.
Money Man: David Andersen
Time Out: If Demopoulos struts around long enough, it should allow assistant coach Mike Kelly to score United a maiden championship.
My Tip: 1st
NEW ZEALAND BREAKERS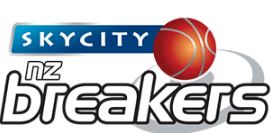 Titles: 4
Last Year: 19-14, 4th, lost grand final 1-2 to Perth
Coach: Paul Henare (Rookie)
Returning: Tom Abercrombie, Duane Bailey, Shea Ili, Alex Pledger, Mika Vukona, Corey Webster, Tai Wynyard.
New: Finn Delany (Nelson Giants), Rob Loe (Limburg United, Belgium), *Akil Mitchell (Olympique Antibes, France), Jordan Ngatai (Taranki Mountain Airs), Kirk Penney (Illawarra Hawks), Izzy Tueta (Brisbane Spartans), *Ben Woodside (Turk Telekom, Turkey),
Gone: *Cedric Jackson (Melbourne United), *Charles Jackson (Delaware 87ers, NBA D-League), Shane McDonald (Nunawading Spectres), Reuben Te Rangi (Brisbane Bullets), Tai Wesley (Melbourne United),
Five to Watch: Akil Mitchell is a killer in the air, Kirk Penney and Corey Webster the most potent shooting combo in the NBL, Tom Abercrombie still a phenomenal player and Finn Delany a dunking fool.
Best case: Mika Vukona still is the man you want alongside you in the trenches, Izzy Tueta will dazzle if he gets the minutes and Alex Pledger is injury-free and wreaking keyway havoc, suggesting a return to the semis.
Worst case: Paul Henare has a few issues as a rookie coach - although as Tall Blacks coach he's already quite polished – and one of his key frontcourt veterans gets injured opening the slide to a tumble out of calculations.
Money Man: Corey Webster
Time Out: Alex Pledger caught his second wind during the pre-season tournament, the new sensation scaring him half to death.
My Tip: 5th
PERTH WILDCATS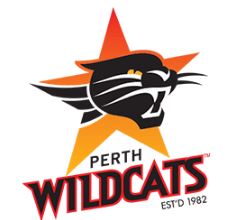 Titles: 7
Last Year: 18-10, 2nd. Won championship
Coach: Trevor Gleeson (144-110, 56%)
Returning: Greg Hire, Jarrod Kenny, Matt Knight, Damian Martin, *Casey Prather, Shawn Redhage, Jesse Wagstaff, Corbin Wroe.
New: Angus Brandt (Sydney Kings), *Jaron Johnson (Rio Grande Valley Vipers, NBA D-League), Dexter Kernich-Drew (Brazil NBB, Brazil), *Jameel McKay (Iowa State University), Lucas Walker (Adelaide 36ers).
Gone: Nathan Jawai (Cairns Taipans), *Jermaine Beal (Brisbane Bullets), Tom Jervis (Brisbane Bullets),
Five to Watch: Casey Prather will give league MVP honours a run, Jaron Johnson is an airborne genius, Matt Knight a blueprint for the blue-collar worker, Damian Martin a rare talent who can impact a game without scoring, and Shawn Redhage the villain everyone outside WA loves to hate.
Best case: The Wildcats get it all together and win an eighth championship, giving every other team in the NBL a bad case of diarrhoea.
Worst case: Jameel McKay and Angus Brandt continue to remind all of the long-gone Jervis-Jawai tandem (or even Crawford-Pinder) as the Wildcats miss the playoffs for the first time since 1986.
Money Man: Casey Prather
Time Out: Greg Hire's facial hair now strongly suggests he is bucking to be Perth's goatee guy.
My Tip: 4th
SYDNEY KINGS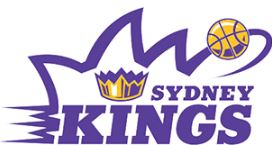 Titles: 3
Last Year: 6-22, 8th
Coach: Andrew Gaze (Rookie)
Returning: Jason Cadee, Tom Garlepp, Jeromie Hill, Julian Khazzouh.
New: *Michael Bryson (UC Santa Barbara), Kevin Lisch (Illawarra Hawks), Bo Lui (Melbourne Tigers), Craig Moller (Fremantle Dockers, AFL), Brad Newley (Gran Canaria, Spain), Aleks Maric (Rio Natura Monbus Obradoiro, Spain), *Greg Whittington (Sioux Falls Skyforce, NBA D-League)
Gone: *Josh Childress (Texas Legends, NBA D-League), *Marcus Thornton (Consultinvest Pesaro, Italy), Angus Brandt (Perth Wildcats), Rhys Carter (Plymouth Raiders, UK), Steve Markovic (Waiting), Dion Prewster (training hard).
Five to Watch: Two-time and reigning league MVP Kevin Lisch is a superstar, Brad Newley a slashing, exciting swingman, Greg Whittington a highlight reel wingman, Aleks Maric an old-fashioned close-to-the-basket banger, and Jason Cadee is lighting up from the perimeter.
Best case: The Kings master the shuffle offence, Julian Khazzouh powers back and Sydney marches up the table and into the finals. There's so much talent here, it would be hard to stuff it up.
Worst case: Gaze has a few teething issues as a new coach, sharing minutes presents a few bristling-ego problems and the Kings are forced to activate a third import.
Money Man: Kevin Lisch
Time Out: There's such an abundance of talent here and with Gaze sure to enjoy a honeymoon period, if things go wrong the club plans to blame Damian Cotter.
My Tip: 6th
(*Denotes import)
FIVE PREDICTIONS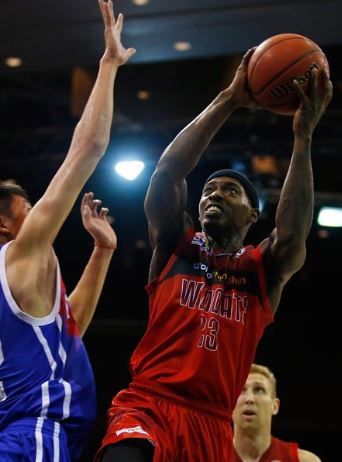 1 Narrowly missing the NBL's 2016 Larry Sengstock Medal, Casey Prather this year will go one individual accolade better anyway and win the MVP.
2 His Perth Wildcats team-mate Jameel McKay will be the first import cut, based on form.
3 Livewire Cairns Taipans guard Mitch McCarron will win the Rookie of the Year award from New Zealand Breakers' late lineup addition Izzy Tueta. (If he's not ineligible).
4 His first head coaching job in the NBL prematurely will turn Andrew Gaze grey. (Oh. Wait!)
5 Adelaide 36ers' newly-crowned captain Mitch Creek will win Most Improved Player honours.
RIGHT: Perth's American swingman Casey Prather in action at the Australian Basketball Challenge in Brisbane last weekend. Picture: Chris Hyde, Getty Images