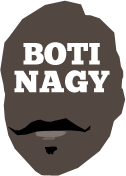 ---
Advertising opportunities available.
Please contact me.
---
LeBrow to join LeBron in LA
Tweet
THE Los Angeles Lakers will be back as a realistic NBA Western Conference force with a confirmed trade between New Orleans and the City of Angels bringing Anthony Davis to Tinseltown.
Joining LeBron James at the Lakers, the deal with the Pelicans sends Davis to Los Angeles for Lonzo Ball, Brandon Ingram, Josh Hart, and three first-round draft picks, including the #4 overall selection in this week's draft.
According to ESPN's ever-reliable Adrian Wojnarowski who broke the story today, the Pelicans now will have two of the top four picks, No.#1 and No.#4. New Orleans will select Zion Williamson at #1, with the flexibility to select a player at #4 or trade it at auction.
With Golden State losing Kevin Durant (Achilles tear) and Klay Thompson (ACL) for the next 12 months - if not more in KD's case - the balance of power looks very likely to shift in the Western Conference.
James turns 35 in December so he probably at best has two more shots at adding to his NBA championship trophy cabinet.
Securing Davis just made that a genuine possibility.
Meanwhile not unexpectedly, Ball family patriarch and headline seeker LaVar Ball - who has been remarkably quiet since King James joined LA - could not help himself today.
"I guarantee it will be the worst move the Lakers ever did in their life and they will never win another championship," Ball Snr announced to anyone who wanted to listen.
If only there was something hanging on that so-called "guarantee", such as, "But if I am wrong, I will NEVER speak to the media again."
Then it might have some miniscule cache.