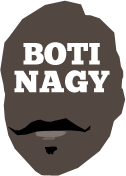 ---
Advertising opportunities available.
Please contact me.
---
Legends week!
Tweet
THE legends have descended on Australian basketball during the past week and it continues unabated in Adelaide on Friday.
Last Saturday at Dandenong, "An Intimate Afternoon with Ken Cole" not only featured the Hall of Famer himself but a panel of three other members of it with Lindsay Gaze, Cal Bruton and Phil Smyth all in attendance, hosted by the inimitable Nigel Purchase.
On Friday, the Free Throw Foundation - an SA charity raising monies for disadvantaged junior players - will feature Cole's 1986 Adelaide 36ers "Invincibles" AND the club's last NBL champion, their 2002 outfit.
That will bring together the Sixers' historic first AND most recent champs under one roof before the 1986 team that night celebrates its 30th anniversary during the NBL match between Adelaide and Cairns Taipans.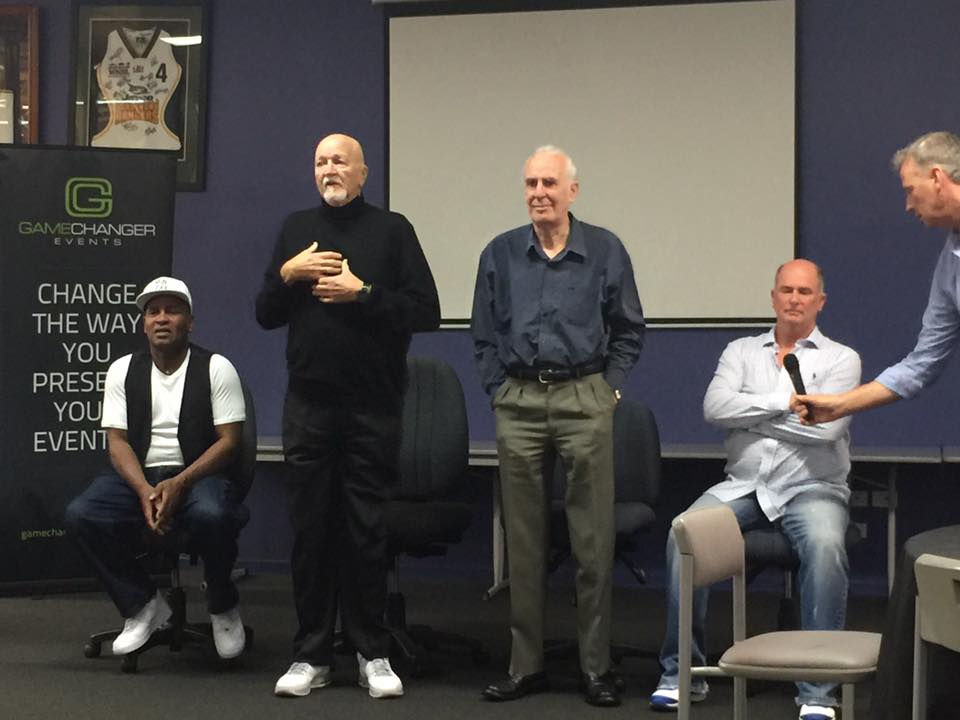 LEGENDS ALL: From left, Cal Bruton, Ken Cole, Lindsay Gaze, Phil Smyth and Nigel Purchase.
So for the first and most likely only time under one roof will be Cole, Al Green, Darryl Pearce, Peter Ali, Mark Davis, Bill Jones, Mike McKay, Dwayne Nelson (happy birthday big fella), Raymon Wood, David Spear, Scott Ninnis, Peter Sexton, and team staff Don Shipway, Jeff Coulls and Keith Woods from 86, along with Brett Maher, Mark Nash, Paul Rees, Rupert Sapwell, Jason Williams, Jacob Holmes, Matt Illman, Coach Smyth, assistant Steve Breheny and super-physio Michael Woodcock.
The only people missing will be the 2002 team's imports Willie Farley and Matt Garrison (overseas), the mysterious David Stiff, and Oscar Forman (Hawks commitments).
This will be quite the event so if you haven't already secured your tickets, hurry and check the details on the flyer below because it is close to sold out.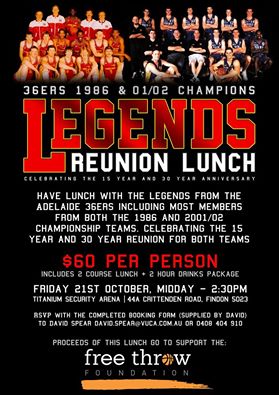 TOMORROW: Rocket-fuelled NBL & WNBL Rankings, plus Round 3 Tips.