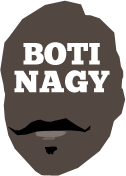 ---
Advertising opportunities available.
Please contact me.
---
Lightning at finals doorstep: WNBL Rd.12
Tweet
MAC Adelaide Lightning may very well have played themselves into the WNBL post-season with today's gripping 74-67 win over Perth Lynx at Titanium Security Arena, ending a six-year drought.
Trailing 36-44 during the third quarter after being tied at the first break 16-16, and again at halftime 33-33, Lightning coach Chris Lucas called time-out and the momentum immediately shifted.
Adelaide came out and produced a withering 14-0 run, swarming defensively to force six turnovers – Perth had six in the entire first half – as Lightning's shooters came to the fore.
Having shot at 30 percent in a fitful first half, Adelaide picked it up to 53 percent in the third quarter and 67 percent from the moment Nia Coffey (21 points, nine rebounds, two assists) started the rally, 6:14 from the last break.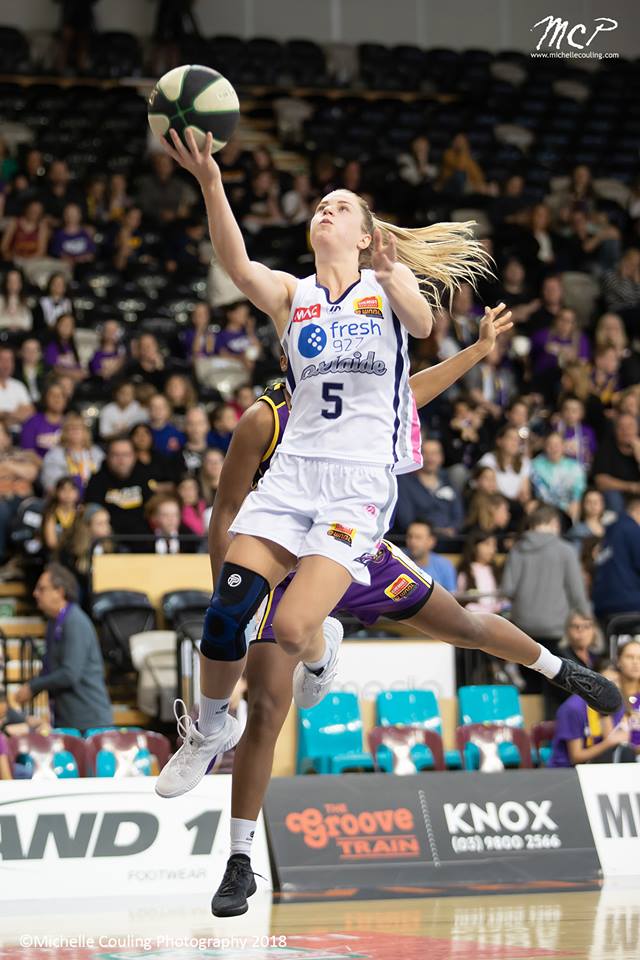 Adelaide was ahead 50-44 before Perth guard Lauren Mansfield (12 points and four assists in 19 minutes) halted the outburst. But it was only briefly.
Slotting a corner 3-pointer to tie the game at 44-44, Steph Blicavs had her rhythm, sticking a sweet jumpshot and when Colleen Planeta completed an alley-oop off a slick Nicole Seekamp dish, it was 54-46.
Lauren Nicholson took the lead to 60-51 at the last break from the free throw line after an ill-conceived foul by Brittany McPhee to close the third.
The margin ballooned to 12 at 63-51 when Aimie Clydesdale (pictured, and playing in her 150th WNBL game) opened the fourth quarter with a triple. But late in the game, Asia Taylor (16 points, 12 rebounds, three steals, two blocks) had the Lynx rally back to 67-71 forcing an Adelaide timeout.
The Lightning then executed a perfectly-run play, Blicavs' pass to the corner finding Nicholson free for the three and the game was on ice.
"I just told our shooters 'if you're open, shoot the ball' and they did," Lucas said.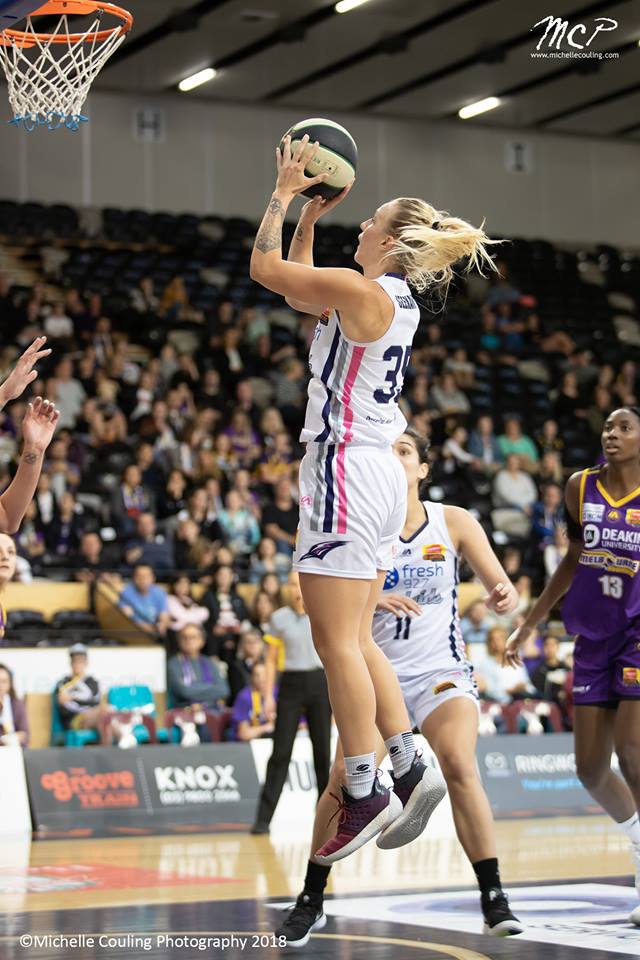 At 10-7, Adelaide has Sydney Uni at home on Friday, is away then to Bendigo, home to Melbourne on January 12 and away to Perth on January 19.
Townsville, at 7-10, has Dandenong at home and away, Canberra at home and Sydney at home.
Dandenong, 7-10, is away and home to Townsville, away to Sydney and home to Melbourne.
Bendigo, 7-10, is away and home to Canberra, and home to Perth and Adelaide.
Only Townsville appears capable of catching Lightning (in a bottle) because it owns the split, 2-1 over Adelaide.
But two wins by Adelaide from its last four would put it beyond Townsville's reach and mean Lucas, who coached the Fire to two championships and knocked Lightning out of its last playoff appearance in 2012-13, would now have done the same to his former club.
* * *
AHEAD 55-41 with a period to play, Melbourne appeared to have shaken its Spirits at Bendigo where few would have guessed what was yet to unfold.
An incredible 18-2 run, with Rebecca Tobin sweeping the boards, Nadeen Payne efficient and Nat Hurst hitting a 3-point long bomb, put Bendigo into the boxseat, ahead 59-57 and minutes from completing a 3-0 sweep of one of the championship favourites.
The Spirit even had the lead out to 64-59 on Abbey Wehrung's basket with 82 seconds of regulation left.
A Marina Whittle turnover allowed Cayla George to trim it to 61-64 but Bendigo had the ball and only needed to play out the clock.
Whittle missed, Melbourne had the ball back with four seconds remaining and Lindsay Allen let loose a 3-point long bomb which banked in at the siren to force overtime, 64-64.
The Boomers leading the extension 68-67, it came to Jenna O'Hea (in her 250th game) to clinch the contest but her 3-pointer to put the result out of reach missed.
Steph Talbot then grabbed the biggest offensive rebound of the game dished it back out to O'Hea who let it fly again and this time, it was nothing but net, 71-67 and game over.
* * *
GOING off for a round-high 33 points as Canberra sent Townsville's season further into the doldrums, the Caps had a minor scare today when their WNBA superstar Kia Nurse hurt her knee late in the road thrashing of Dandenong.
Nurse (below) had 26 points and was killing it again when with seven minutes to play, she collided with Rangers import Betnijah Laney and came off second-best, appearing to hurt her knee.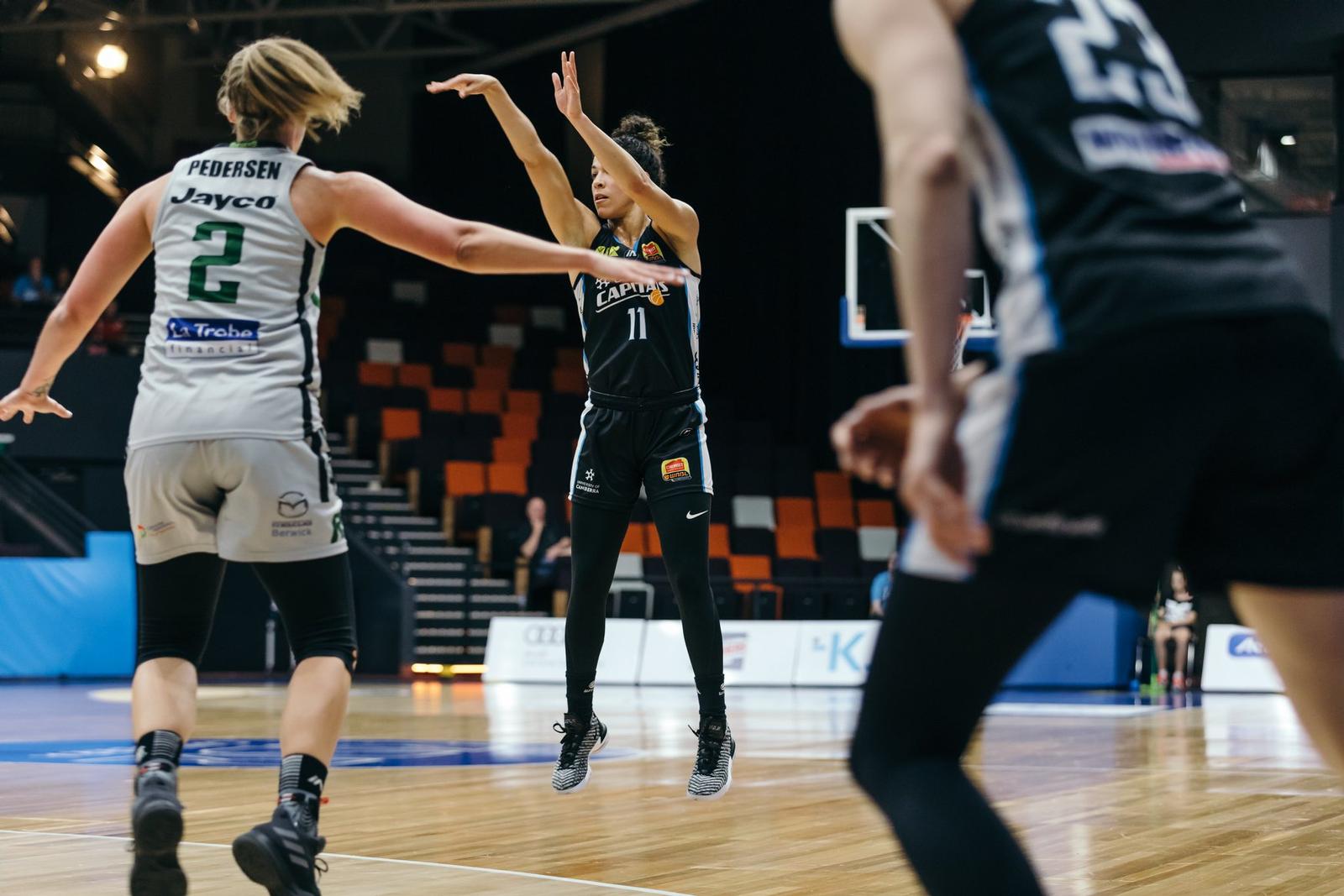 She was assisted from the court but treatment and ice later, she was given the all-clear as the Caps completed an embarrassing 86-43 massacre.
Dandenong was held to 24 percent shooting and did not have a single player reach double figures in points.
For Canberra, the win was a continuation of its form in thrashing Townsville but for Dandenong, the Rangers did not even resemble the crew which took it to Perth before losing 80-95.
Outscored 26-14 in the final quarter there, the result did not accurately indicate the quality of the game in Perth. Today at Dandenong against the Caps, the result sadly did.
* * *
A 28-17 final quarter turned Townsville's two-point lead over Sydney at the last break into a 13-point win, despite a wonderful all-around game by Flames veteran Belinda Snell (below).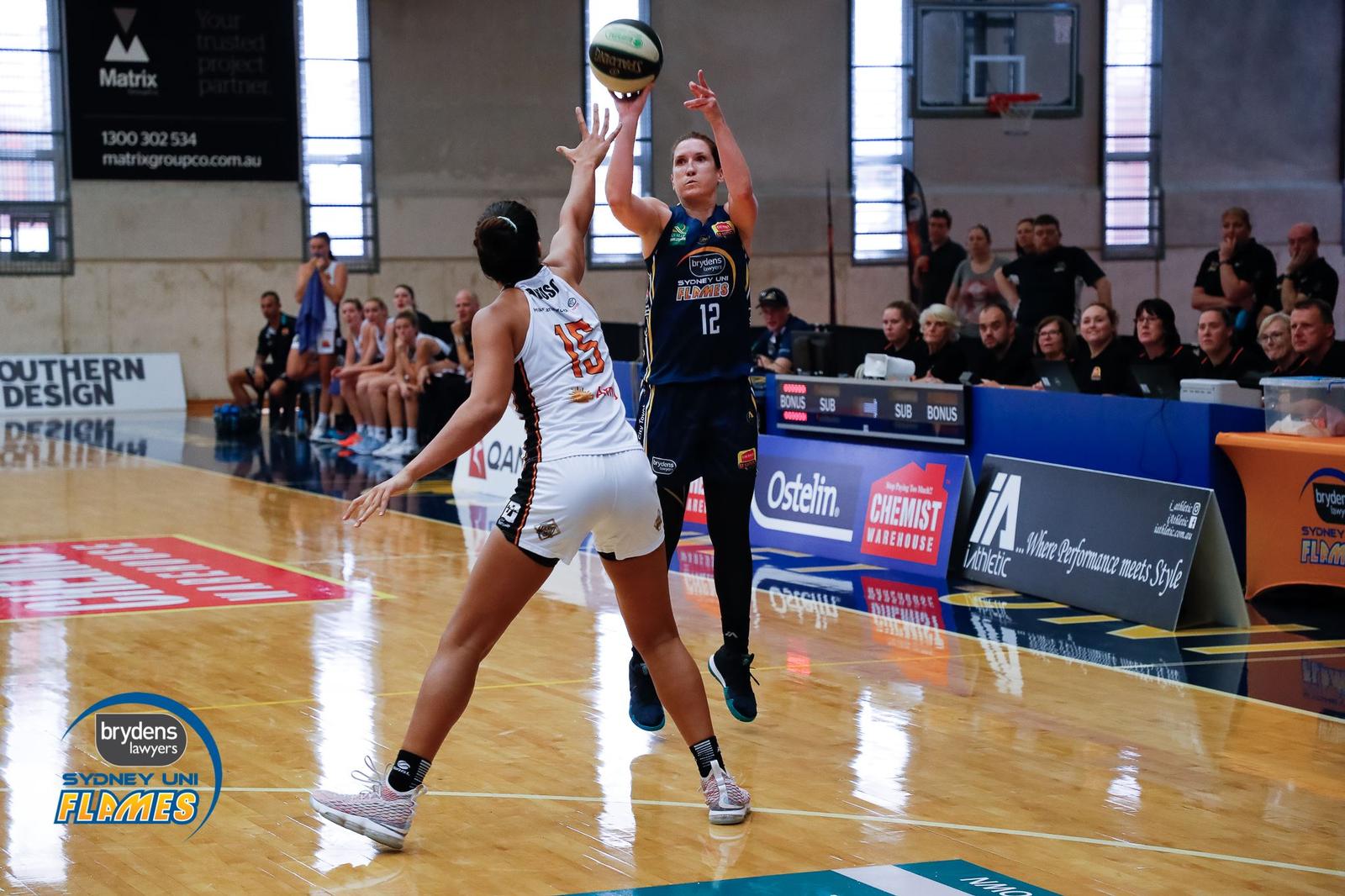 Snelly had 13 points, 10 rebounds and nine assists to fall a tantalising one successful dish short of a triple-double as six Flames scored in double-digits, led by Brittany Smart's 16.
Fire import Ally Malott, stepping up in the continued absence of injured star centre Suzy Batkovic, delivered 19 points including 4-of-6 threes, plus eight rebounds and three blocks in an impressive performance.
* * *
WNBL Round #12
UNIVERSITY of CANBERRA CAPITALS 104 (Nurse 33, Mitchell 17, Griffin 12, Wilson 10; Griffin 12 rebs; Mitchell 8 assts) d JCU TOWNSVILLE FIRE 75 (Mincy 20, Garbin 13; Garbin 8 rebs; Aokuso 5 assts) at National Convention Centre.
PERTH LYNX 95 (Taylor 22, Schwagmeyer 20, McPhee 15, Ebzery, Mansfield 10; Taylor 12 rebs; Ebzery 6 assts) d JAYCO DANDENONG RANGERS 80 (Laney 21, Pedersen 14, Cole 13, Jarry 10; Laney 10 rebs; Laney 7 assts) at The Enclosure, Bendat Stadium.
DEAKIN MELBOURNE BOOMERS 71 (Allen 27, George 13, Talbot 12; George 16 rebs; George 5 assts) d BENDIGO BANK SPIRIT 67 (Payne 17, Tobin 12, Hurst, Whittle 10; Tobin 15 rebs; Hurst 5 assts) in overtime at The Goldmine, Bendigo Stadium.
MAC ADELAIDE LIGHTNING 74 (Coffey 21, Seekamp 16, Nicholson 12, Blicavs 11; Coffey 9 rebs; Seekamp 7 assts) d PERTH LYNX 67 (Taylor 16, McPhee, Mansfield 12; Taylor 12 rebs; Mansfield 4 assts) at The Lighthouse, Titanium Security Arena.
JCU TOWNSVILLE FIRE 93 (Malott 19, Garbin 16, Aokuso 15, Samuels 11; Beck 9 rebs; Madgen 9 assts) d SYDNEY UNI FLAMES 80 (Smart 16, McSpadden 15, Snell 13, Panousis 11, Graham, Greaves 10; Snell 10 rebs; Snell 9 assts) at The Courthouse, Bryden's Stadium.
UNI of CANBERRA CAPITALS 86 (Nurse 26, Mitchell 20, Griffin 12, Froling 10; Scherf 11 rebs; Nurse, Mitchell 5 assts) d JAYCO DANDENONG RANGERS 43 (Laney 9, Pedersen, Cole 8; Laney 11 rebs; Reid, Cole 3 assts) at The Ranger Station, Dandenong Stadium.