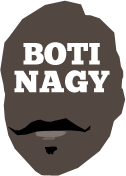 ---
Advertising opportunities available.
Please contact me.
---
Cometh the moment, cometh The Batgirl
Tweet
MAC Adelaide Lightning last night repeatedly had defending WNBL champion Townsville on the ropes but, unable to deliver the KO blow, paid the ultimate price.
League megastar Suzy Batkovic, who wasn't having anything resembling a landmark game, showed all the qualities of the champion she is with a nine-point final quarter, turning a hard-fought one-point lead into a 75-65 road win.
She literally was the difference.
Batkovic dragged the Fire out of the corner and potentially off the canvas after Darcee Garbin had kept Townsville's scoreboard ticking over as it weathered Adelaide's defensive pummelling.
The Lightning forced 24 turnovers - 24, count 'em - Nicole Seekamp with six steals, Lauren Nicholson with four as Adelaide hustled its tails off.
But Adelaide could not make a shot to save itself.
Colleen Planeta opened the night's scoring swishing a 3-pointer for Lightning, before Townsville responded with an 8-0 run.
Planeta additionally scored twice more from the floor to be the "3" in Adelaide's woeful 3-of-21 shooting for the first period.
It only was Adelaide's exemplary defence which kept the first quarter score at 12-19, last week's star Nia Coffey emphatically blocked early by Batkovic and subsequently troubled to deliver nine points on 2-of-12 shooting.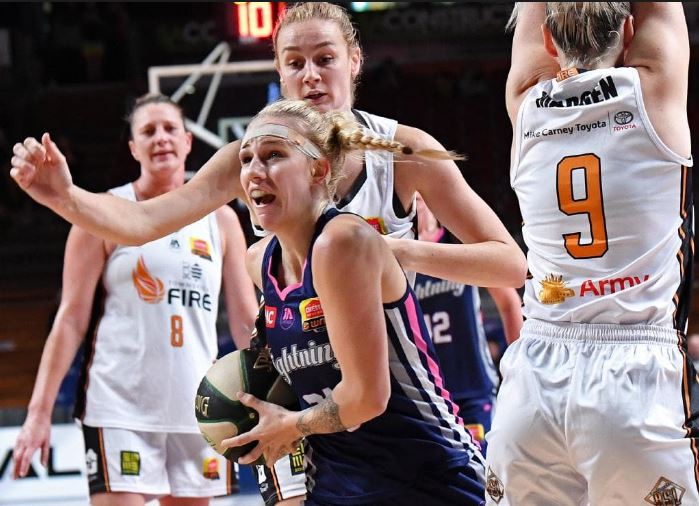 But Coffey's 2-of-12, Stephanie Blicavs' 2-of-15 and Aimie Clydesdale's 0-of-9 - a combined 4-of-36 - largely explains why Adelaide could not deliver the killer punch when Townsville was covering up and in trouble.
And Planeta, who had 10 of Adelaide's points in the first quarter, went 1-of-6 the rest of the journey.
Coffey worked the boards for 12 rebounds, Seekamp (above) was a spark and Nicholson reliable but Adelaide's offensive confidence understandably dissolved with its inability to convert or reward the incredible work it did defensively.
Townsville led by one at halftime and again 52-51 with a period to play. But then came Batkovic, and fellow championship-winning regular Micaela Cocks, showing their class, elevating their game when it was required, and ultimately leaving with a 10-point result never indicative of how the match played out or of the opportunity Adelaide wasted.
TOWNVILLE FIRE 75 (Garbin 20, Batkovic 19, Aokuso 14; Batkovic 12 rebs; Batkovic 5 assts) d MAC ADELAIDE LIGHTNING 65 (Seekamp 17, Nicholson, Planeta 14; Coffey 12 rebs; Seekamp 4 assts) at The Lighthouse, Titanium Security Arena.