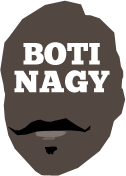 ---
Advertising opportunities available.
Please contact me.
---
Lightning flash! Cut ties with BSA
Tweet
DUMP Basketball South Australia. That's the first step anyone interested in suiting a WNBL club out of Adelaide should do, and in a hurry.
BSA has had retaining Adelaide Lightning in its "too hard" basket for weeks now, its CEO even taking holidays, such is the reality of its general lack of honest concern.
So why even bother with the short-sighted penny-pinchers who are sitting on around $1.9million in the bank but unwilling to do anything tangible to ensure an elite professional women's team in SA?
Yes, drawing bank interest for many of those "facility projects" that are on the drawing board is way more important than helping retain an elite pathway for our leading women and juniors.
(That's one of the reasons so many South Aussie women are kicking it interstate.)
One day we should examine just what has been going on with all those enriched facilities of BSA's, given new courts at Morphett Vale about five years ago is about all that has happened in a decade.
St Clair Wrecked Centre is abominable for Premier League usage - but at least there's that net protecting players and spectators from any falling ceiling tiles - Marion Stadium has had six lights on its main court out of commission all season, and let's not even start on Jo Hillcrest Stadium's gross inadequacies as a spectator facility.
Let's focus on Adelaide Lightning and anyone interested in retaining that club.
Here's a tip.
Bypass BSA. We all know what B-S-A stands for in the wider community and that's what it is full of now.
Leave them alone - they would not-so-secretly love having any Lightning responsibility taken from them anyway - and get talking to Adelaide 36ers about forming an elite powerhouse Adelaide Basketball Club.
The name is available, the original Adelaide Basketball Club long ago morphing into Adelaide Southern following its merger with Southern Districts, and Adelaide Southern subsequently amalgamating with Noarlunga City Tigers to form Southern Tigers Basketball Association.
A new, NBL-WNBL Adelaide Basketball Club - maybe down the track it could produce two SEABL teams to boot - would require membership-based support to get off the ground.
As a non-for-profit organisation, it could access Government grants and any profit turned would go back into basketball.
It's a win-win that just needs a "hurry-hurry" as clubs such as the Perth Wildcats-backed Perth Lynx, South East Queensland and Townsville Fire continue to add pieces while Adelaide remains piecemeal.
But that's because everyone keeps waiting for the BS Artists at BSA to actually do something when all the boffins there are concerned about is their exit strategy.
Time is running out. We can't let the dullards and the ditherers rule.
Online