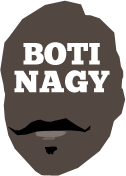 ---
Advertising opportunities available.
Please contact me.
---
Lightning level Spirit
Tweet
ADELAIDE tonight reasserted itself as a WNBL Final Four contender with arguably its most complete team performance of the season, dishing 29 assists in a thoroughly emphatic 105-77 mauling of Bendigo Spirit.
Beaten 67-54 by the Spirit in Bendigo eight days ago, Lightning already had outscored last week's total by halftime, leading 57-40 at Titanium Security Arena by the main interval.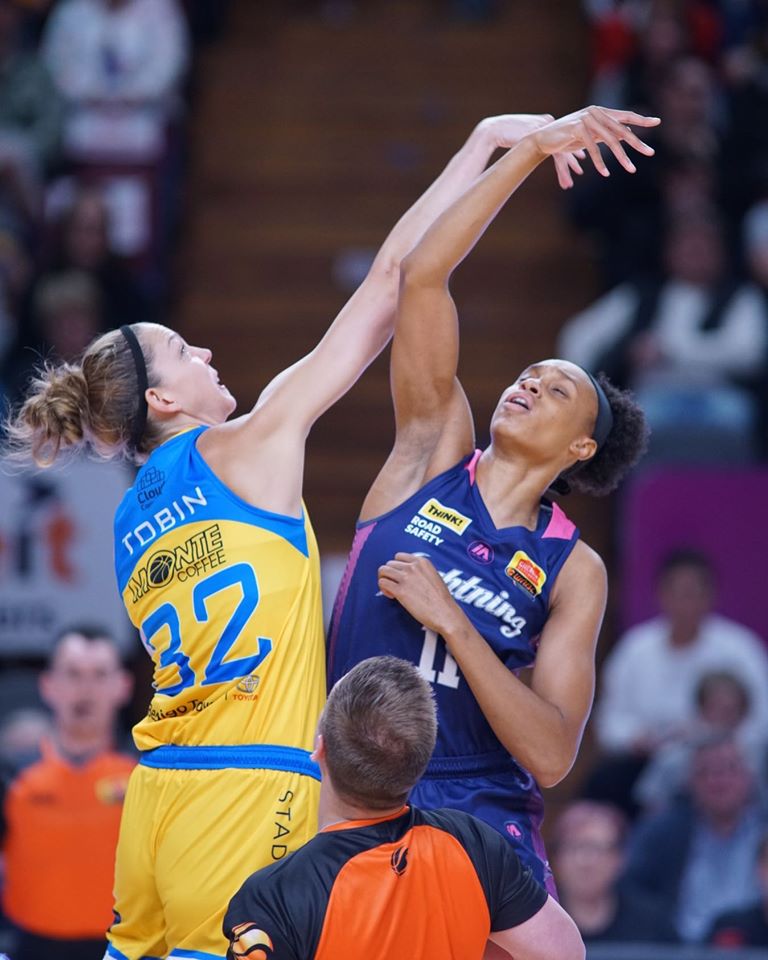 Where last round Adelaide shot at an abysmal 33 percent, 20-of-60, tonight it had more assists than last week's made field goals. And it shot at a wicked 51 percent.
Jennie Rintala's 3-pointer gave Lightning its first double-digit lead at 20-10 and the further the match progressed, the better Adelaide played.
Steph Talbot, in her 50th WNBL game for Adelaide, scored its first five points en route to 20, with four rebounds, seven assists, two steals and a block in a memorable performance.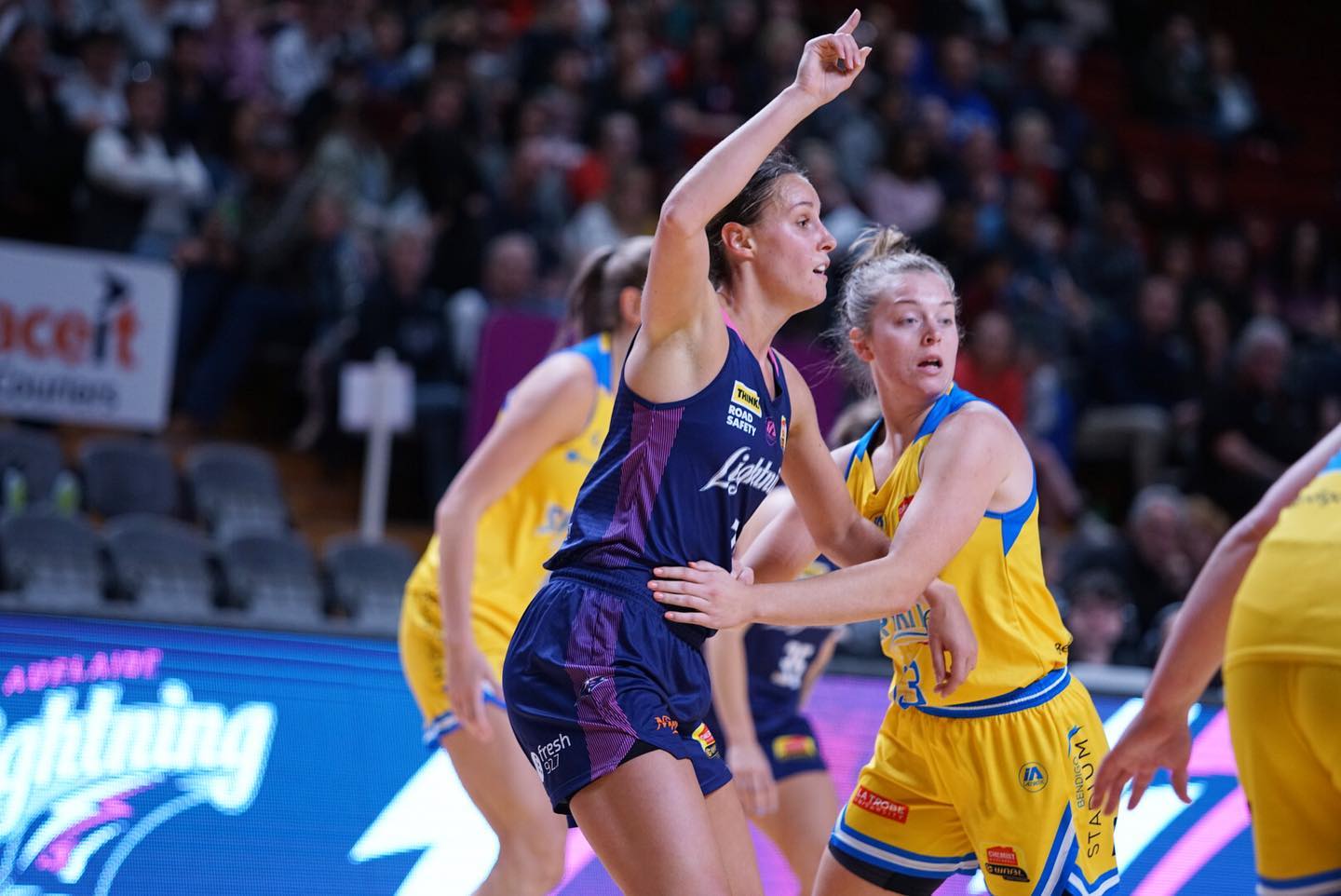 Brianna Turner again was huge for 20 points, eight boards, three assists, a steal and a block, and Lauren Nicholson was the height of efficiency, scoring 16 points on 7-of-8 shooting, including 2-of-2 threes (plus two rebounds, two assists and a steal) in 18:13.
Bendigo could not find a consistent winner as Adelaide raced to a 28-18 lead after one quarter, Gabe Richards off the bench its most effective player with a rapidfire six points on 3-of-4 shooting.
By halftime, Adelaide had stroked 6-of-9 threes - it would finish with 10-of-17 - Rintala perfect with 2-of-2, Chelsea Brook with 2-of-3 and the lead blowing out to 57-40.
When Adelaide peeled off the first 11 points of the third quarter for 68-40, this one was done and dusted.
The lead was 29 at 71-42, Adelaide producing some of its most exciting and spectacular action in the second half, including lob catches by Turner for easy buckets and the ball being whipped from end-to-end while Spirit players copped a devastating dose of whiplash.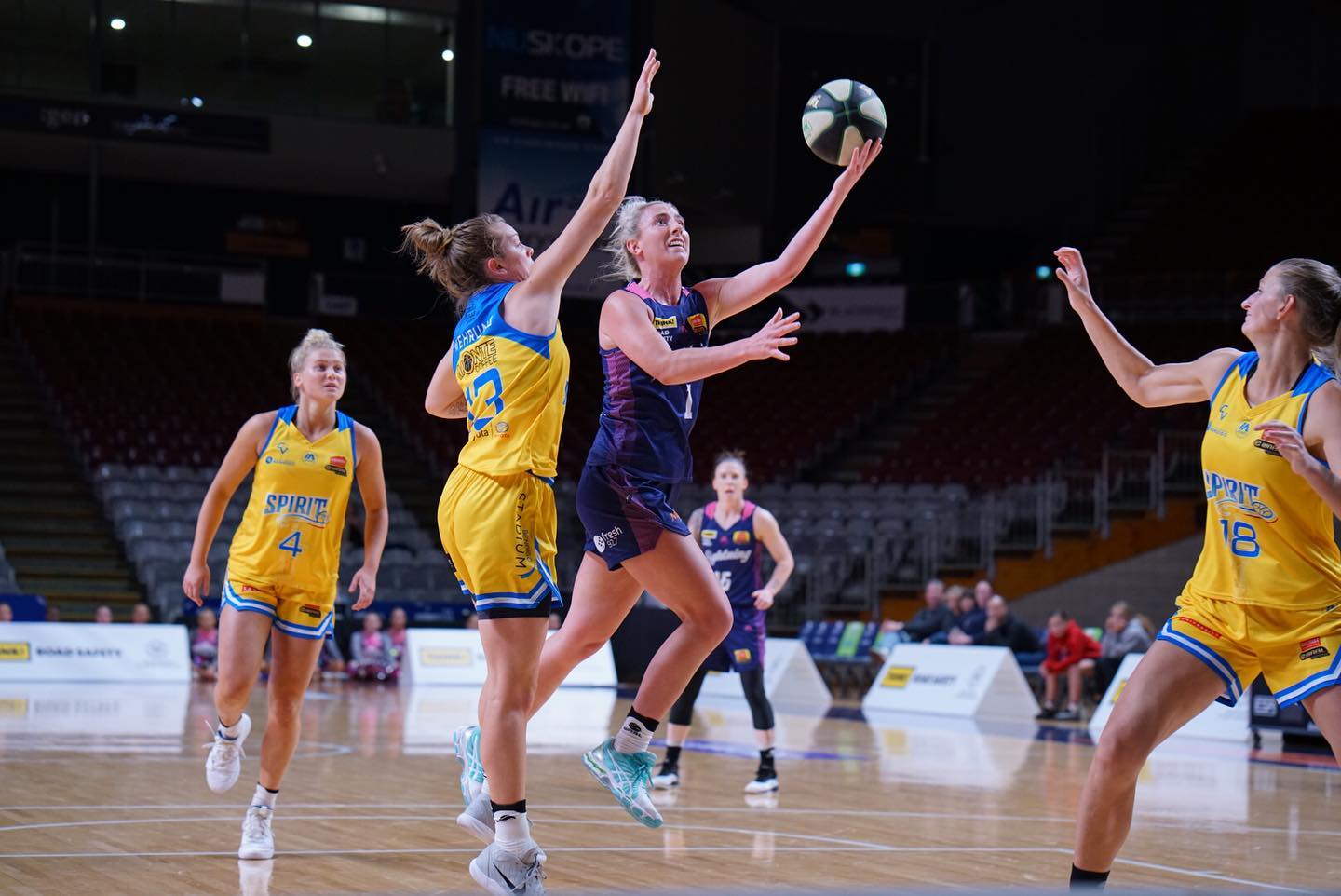 Nicole Seekamp was magnificent with 10 points and nine assists, along with two rebounds, two steals and a block.
Seekamp's numbers fail to convey her on-court smarts and clever decisions, or her ability to conjure something out of nothing on several occasions.
She devoured Opals guard Tessa Lavey, giving her a lesson in running a team while Nat Hurst kept Kelly Wilson from running amok, Wilson with a season-low single assist.
Hurst was the epitome of relentless work rate as Chris Lucas enjoyed the luxury of clearing his bench, Jessie Edwards with a slick move inside scoring the basket which took Lightning into triple figures for the night.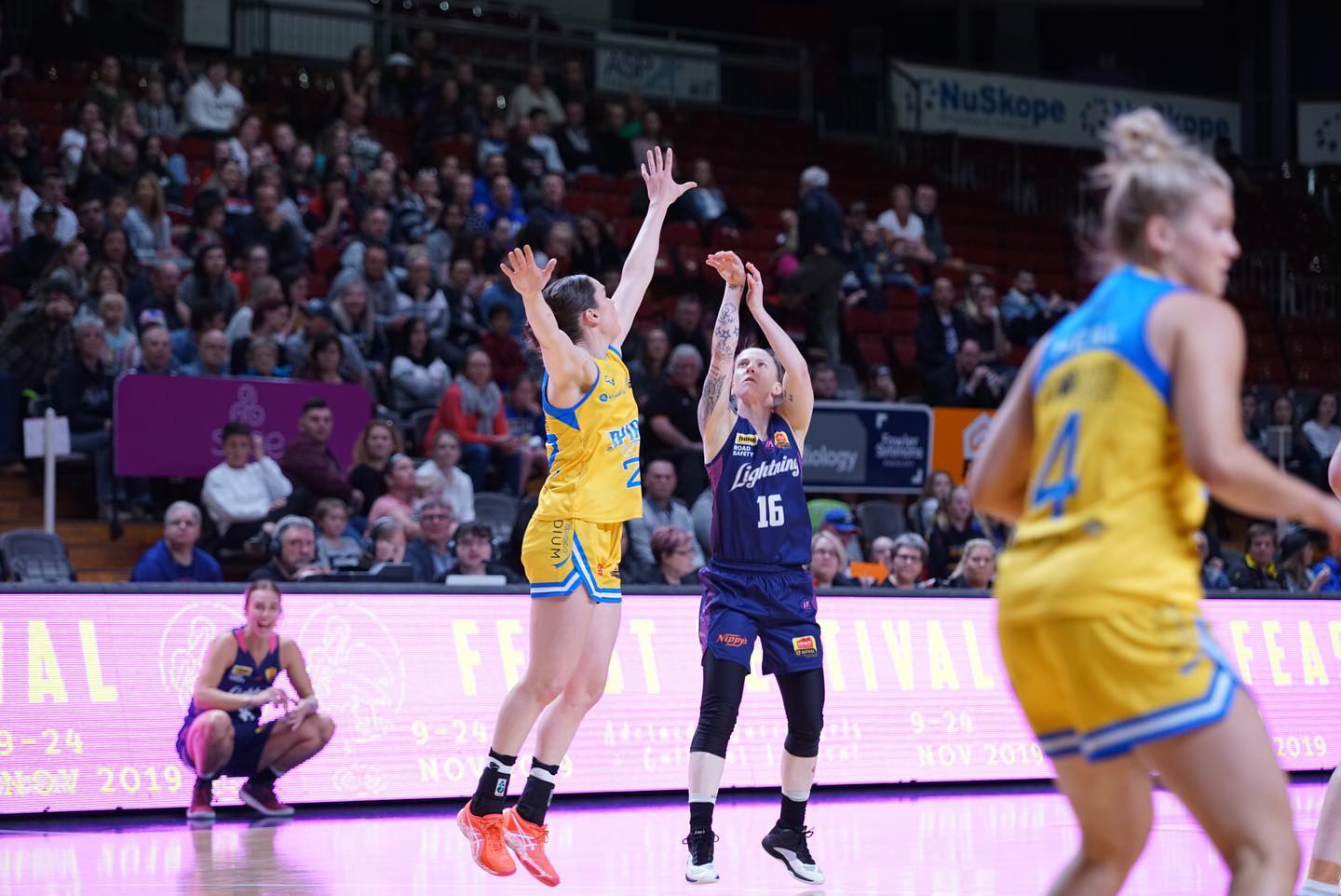 Carley Ernst led Bendigo's offence with 17 points but it came on 5-of-14 shooting as Lightning held a masterclass in team basketball, the Spirit the evening's flunkees.
ADELAIDE LIGHTNING 105 (Talbot, Turner 20, Nicholson, Brook 16, Seekamp 10; Turner 8 rebs; Seekamp 9 assts) d BENDIGO SPIRIT 77 (Ernst 17, Heal 16, Wilson 15; Tobin, Ernst 6 rebs; Heal, Lavey 3 assts) at The Lighthouse, Titanium Security Arena.
Pics courtesy of Wandering Lion Media.