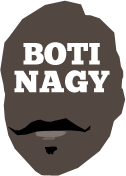 ---
Advertising opportunities available.
Please contact me.
---
Lightning put Flames to the torch
Tweet
IDENTIFIED by internationally-acclaimed Australian Opals coach Sandy Brondello as a WNBL championship contender, MAC Adelaide Lightning tonight took a further step in that direction, smashing Sydney 95-52.
From the tip-off as Lightning scorched to a 9-0 lead, then 23-3 and finally 28-5 to close the first period, they again displayed the best and most attractive brand of basketball on show in Adelaide and across the WNBL.
Boasting arguably the best import duo in club history, it was Nia Coffey (18 points, seven rebounds, four assists, three steals, two blocks) and Kayla Alexander (six points, 11 rebounds, an assist, steal and a block) who set the explosives which blew a mountain of pain down on the Flames.
Coffey, Aimie Clydesdale, Lauren Nicholson and Steph Blicavs all iced first quarter 3-pointers, while Blicavs ran down Sydney star Belinda Snell on a fast break to block her shot so emphatically, even Snell congratulated her.
Ill all week, Nicole Seekamp (below) was a game-night decision who responded with 12 points, seven rebounds, seven assists, a steal and a block.
Colleen Planeta came off the bench to score a game-high 21 points on a slick 9-of-11 shooting, with eight rebounds and three assists.
With Snell hitting some shots and Amanda Johnson also active, Sydney Uni made something of a second-quarter stand, outscoring Adelaide 22-17 to boast a heartbeat at halftime, down 27-45.
But Lightning was devastating after the main break, producing a 50-25 second half rout which would have been even worse if coach Chris Lucas had not chosen to clear his bench.
With Canberra clobbering Dandenong 87-60 and Bendigo ending a six-game losing skid by stunning reigning champion Townsville 75-67, Adelaide jumped back into the top four.
Earlier this week Brondello, who this year coached the Opals to the FIBA World Cup Silver Medal and the Commonwealth Games Gold, when asked about her WNBL favourites, turned her attention to Adelaide.
"If I had to put my money on anyone, I'd probably go for a roughie – probably Adelaide,'' she said.
"When you put a team together it's getting the right players that fit each other and that's what they have. They have good speed, toughness, shooting, Kayla Alexander has an inside/outside game, (Nia) Coffey she's dominant in that open court as well.
"They play well together and I like that. Unselfish basketball, move the ball but make defence create offence."
That is exactly what Lightning did again tonight, six players in double figure scoring, 28 assists dished on 38 baskets at 49 percent.
Defensively, Nicholson - who must surely be the frontrunner of the league's Defensive Player of the Year award - was leader of a committed unit which kept Brittany Smart to three points on 1-of-8 shooting, Tahlia Tupaea to five at 1-of-6 and Sarah Graham to eight on 2-of-11.
When Clydesdale stripped Vanessa Panousis in the open court for an easy layup, there would be no coming back for the Flames, held to five points in the opening period and nine in the last, five of those scored in the last three minutes after Adelaide had its lead stretched to 93-47.
WNBL TONIGHT
UNIVERSITY of CANBERRA CAPITALS 87 (Griffin 24, Nurse 22, Rocci 11; Griffin 14 rebs; Mitchell 6 assts) d JAYCO DANDENONG RANGERS 60 (Cole 20, Todhunter 10; Cole 7 rebs; 4 with 3 assts) at The Alphabet Soup, National Convention Centre.
BENDIGO BANK SPIRIT 75 (Payne 21, Tobin 16, Tessari 11, Tomlinson 10; Tobin 15 rebs; Tomlinson, Wehrung 4 assts) d JCU TOWNSVILLE FIRE 67 (Mincy 30, Aokuso 12; Aokuso 6 rebs; Aokuso, Donnelly 3 assts) at The Goldmine, Bendigo Stadium.
MAC ADELAIDE LIGHTNING 95 (Planeta 21, Coffey 18, Nicholson 14, Blicavs, Seekamp 12, Clydesdale 10; Alexander 11 rebs; Seekamp 7 assts) d SYDNEY UNI FLAMES 52 (Snell 12, Johnson 9; Johnson 11 rebs; Tupaea 3 assts) at The Lighthouse, Titanium Security Arena.