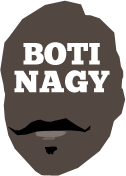 ---
Advertising opportunities available.
Please contact me.
---
Lightning regains Pirini, Alexander at WC
Tweet
MIKAYLA Pirini has forced her way back into MAC Adelaide Lightning's WNBL team which also is celebrating WNBA centre Kayla Alexander's selection for the 2019 FIBA World Cup in Tenerife, Spain later this month.
Alexander, 27 and 193cm, was named for Canada and will compete in Group A against Korea, Greece and France. Australia, which has Lightning coach Chris Lucas in its Opals coaching staff, will face Turkey, Argentina and Nigeria in Group B when the championship tips off on September 22.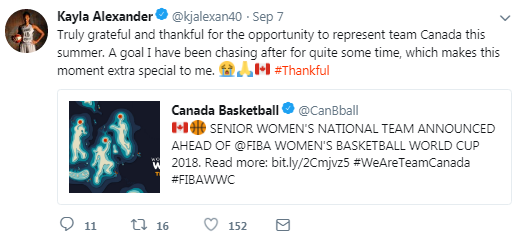 Lucas sought out Pirini, 22 and 168cm, to bring depth to his squad after realising the Perth-based guard was a free agent and she has seized the opportunity with both hands
Pirini made her WNBL Lightning debut in the lamentable 2015-16 season, under-utilised and buried deep on the bench of an erratic rotation.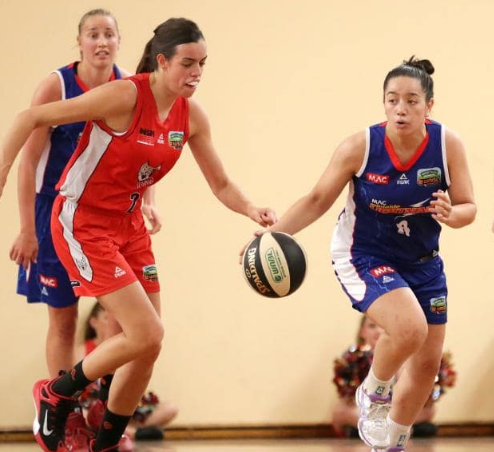 ON THE CHARGE: Mikayla Pirini leads Lightning's break against Perth and Louella Tomlinson.
"Mikayla is a very good facilitator as a point guard and a very good passer of the ball," Lucas said of Adelaide's returnee.
"She's been a development player in a number of programs and now I think it's her time.
"She's looking for an opportunity and I think she's still very young and a developing point guard, but she gives us some support in that area if needed,"
New Zealand-born but Aussie naturalised Pirini started as a development player with Perth Lynx' previous incarnation as West Coast Waves where she was used sparingly over two seasons before she accepted a scholarship to Basketball Australia's Centre of Excellence in Canberra.
She was part of Australia's Bronze Medal-winning team at the 2015 FIBA Under-19 World Championship in Russia (below), playing in all seven games of that campaign, averaging 3.1 points, 2.4 rebounds and 2.4 assists.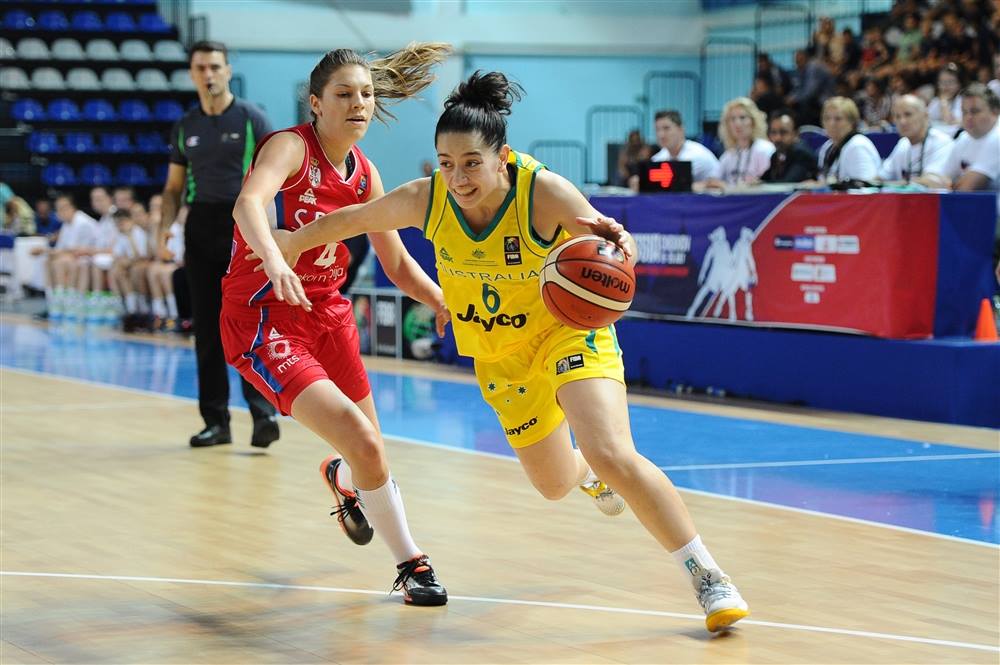 After her abortive season with Adelaide, Pirini spent two years with Diamond Valley Eagles in the Big V competition, averaging 11.0 points and 3.6 assists in 2016 and 9.9 points and 3.8 assists in 2017.
She spent 2018 as a development player with Perth Lynx.
Lightning also have secured Ashley Taia, 23 and a 182cm guard from Brisbane, fresh off a QBL championship with Southern District Spartans where she averaged 14.4 points, 5.3 rebounds and 1.7 assists.
Taia spent 2014-15 at Odessa Community College before transferring to Indiana State for two seasons, leading the Sycamores in scoring in 2016-17 with 12.1 points and 4.9 rebounds per game.
She also led the team in steals.
"She's athletic, she's a big guard and can play multiple positions and I think she adds to the flexibility of our group," Lucas said.
"She shoots the ball well, she's a very good passer and I really like how active she is defensively.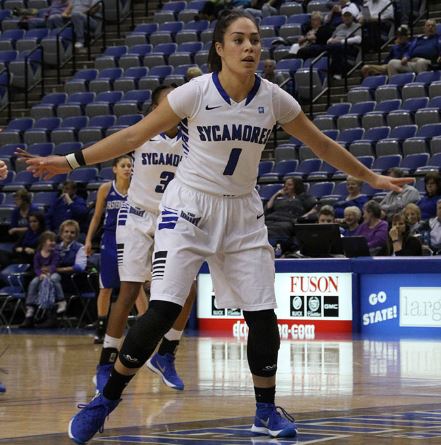 LIGHTNING BONUS: Ashley Taia, "active defensively" and a steals recordholder.
"I think she really adds depth and flexibility to the group.
"Both players fit our culture in relation to personalities and that's something I was really strong on this year.
"I think they both bring great personalities."

MAC Lightning's roster now is: Kayla Alexander, Stephanie Blicavs, Chelsea Brook, Aimie Clydesdale, Nia Coffey, Penina Davidson, Lauren Nicholson, Mikayla Pirini, Colleen Planeta, Nicole Seekamp, Ashley Taia.
Al;exander and Lucas will be the last to join the group, engaged at the FIBA Worlds until September 30.
Adelaide opens its season on the road to Pirini's former club, facing the Lynx in Perth on October 13.
It hosts defending champion Townsville Fire on October 19 in a double-header with the NBL's Adelaide 36etrs hosting Andrew Bogut and the Sydney Kings.