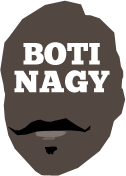 ---
Advertising opportunities available.
Please contact me.
---
Lightning storm into finals: WNBL Rd.13
Tweet
MAC Adelaide Lightning tonight bamboozled the doomsayers by returning to the WNBL playoffs for the first time in six years, humbling Sydney 110-61, and assisted by Dandenong in Townsville.
Uni of Canberra Capitals, Deakin Melbourne Boomers and Perth Lynx all had their post-season places booked, with only the 10-7 Lightning vulnerable to reigning champion JCU Townsville Fire on 7-10. Jayco Dandenong Rangers on 7-10 and Bendigo Bank Spirit on 7-10 also remained in the race.
But when Lightning tonight turned retiring superstar Belinda Snell's farewell game in Adelaide into a monumental disaster, they had their 11th win of the season.
That meant only Townsville, which owned the split 2-1 over Adelaide, could catch it if it completed the regular season with a 4-0 run.
Any dream of that was scuttled by Dandenong, which won a thriller 77-72 and made a statement after last week having its reputation tarnished by Canberra.
While the Fire, now 7-11, will miss the playoffs for the first time in seven years, Dandenong cannot displace Adelaide even if both finish on 11-10, as Lightning own that series 2-1.
And Bendigo's longshot hopes evaporated tonight as Canberra delivered a 42-point blow in the capital.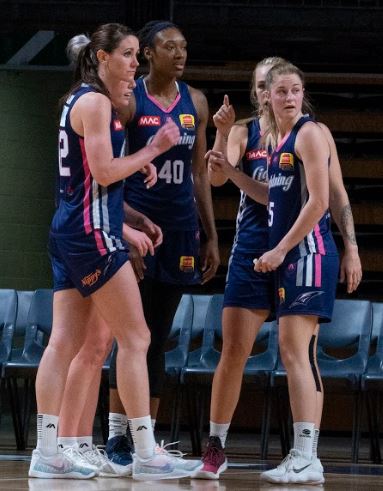 "I couldn't be prouder of the girls," Lightning coach Chris Lucas said.
"We haven't talked about (making) finals at all this season, not once."
But Lucas admitted when he returned to his home town after winning consecutive WNBL championships with Townsville, his goal was to rebuild his former club to past glories.
"Our goal was to get back to the finals within three years and to achieve that is a credit to the girls with all the adversity we have faced," Lucas said.
"It's been a tough three years."
Tonight it was Sydney doing it tough as Adelaide produced a 36-point first period - its best scoring quarter of the season - before completing the first half ahead 71-32.
Lauren Nicholson, who must surely win Best Defensive Player this season, held triple-Olympian Snell to two first-half points and they came 56 seconds from the interval.
Nicholson had a career-best 18 first-half points of her own, on 7-of-9 shooting with 4-of-4 threes, Adelaide's 71-point half also its best of the season.
Only Tahlia Tupaea offered any consistent resistance as the Flames' early efforts quickly were snuffed, six Lightning players in double-figures, including Penina Davidson with a career-high 13 points.
Kayla Alexander (14 points, six rebounds, two assists) got the ball rolling early, Steph Blicavs sticking three first-quarter 3-pointers and Nicholson two.
Ahead 36-23, this already was over but Adelaide tightened the defensive screws for a 35-9 second period in which Nicole Seekamp (14 points, five rebounds, nine assists, two steals) had eight points and Nicholson 10.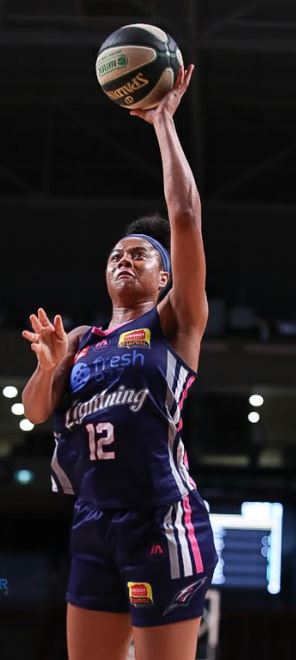 Seekamp's rip-away steal at one end, followed by a pull-up, all-net 3-point swish, was superb stuff.
Throughout, Nia Coffey (12 points, nine rebounds, four assists, one block) was her usual efficient self and both Aimie Clydesdale (nine points) and Ashley Taia with a career-high eight, were unlucky not to join the double-digit crew.
Tupaea (21 points) and Sarah Graham (15 points, seven of them in the game's dying moments), battled gamely and Shanae Greaves (12 points) had a crack.
But this was a Flames outfit counting down the games till its season of misery ends against a Lightning team counting down the weeks to their return to the post-season.
* * *
MICAELA Cocks' 200th WNBL game did not quite go as planned, Dandenong delivering the last rites to the reigning champion's hopes of getting back to the post-season.
Suzy Batkovic's prolonged injury-forced absence long ago derailed the Fire's campaign and Dandenong simply made it official tonight behind Bec Cole's 27 points on 11-of-17 shooting, with five assists.
Betnijah Laney with 10 points, eight rebounds and six assists, also was ruthless.
* * *
FEW teams have been as ruthless as Canberra, of late, the Caps quickly burying Bendigo's hopes of prolonging its season with a 36-20 opening period, matching Adelaide's first quarter high.
A 32-19 second period put this on ice, MVP favourite Kelsey Griffin with 27 points (at 60 percent) and 10 rebounds for another double-double.
Kia Nurse hit 24 on 7-of-11 shooting, with 4-of-7 threes.
* * *
THE battle of the playoffs-bound pair of Melbourne and Perth took a twist with captain Jenna O'Hea not suiting for the Boomers for personal reasons.
But it was Ezi Magbegor who stepped up for the Boomers, her 17 points and six rebounds critical in the tight 64-59 win.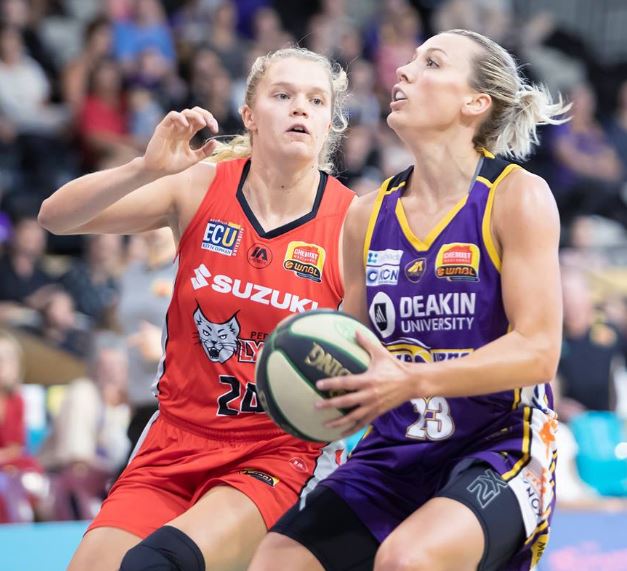 Melbourne's star WNBA import Lindsay Allen saved her best for last, nine of her 13 points in the final quarter, while Kalani Purcell helped herself to 10 rebounds.
Brittany McPhee led the Lynx with a 15-point, 10-rebound double-double.
* * *
ROUND 13
MAC ADELAIDE LIGHTNING 110 (Nicholson 20, Blicavs 15, Alexander, Seekamp 14, Davidson 13, Coffey 12; Alexander, Coffey 9 rebs; Seekamp 9 assts) d SYDNEY UNI FLAMES 61 (Tupaea 21, Graham 15, Greaves 12; Johnson 7 rebs; Snell 6 assts) at The Lighthouse, Titanium Security Arena.
UNI of CANBERRA CAPITALS 102 (Griffin 27, Nurse 24, Wilson 10; Scherf, Griffin 10 rebs; Mitchell 7 assts) d BENDIGO BANK SPIRIT 60 (Tobin, Whittle, Hurst 12, Tomlinson 10; Tomlinson 8 rebs; Tomlinson 4 assts) at The Kitchen, National Convention Centre.
DEAKIN MELBOURNE BOOMERS 64 (Magbegor 17, Allen 13, Garrick 12; Purcell 10 rebs; Allen 7 assts) d PERTH LYNX 59 (McPhee 15, Schwagmeyer, Taylor 11; McPhee 10 rebs; Mansfield 2 assts) at The Boomerang, State Basketball Centre.
JAYCO DANDENONG RANGERS 77 (Cole 27, Pedersen 18, Laney 10; Laney 8 rebs; Laney 6 assts) d JCU TOWNSVILLE FIRE 72 (Mincy 18, Aokuso 15, Cocks 14; Garbin 8 rebs; Donnelly 3 assts) at The Fire Station, Townsville Stadium.