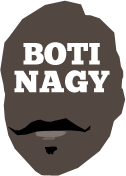 ---
Advertising opportunities available.
Please contact me.
---
Lindsay, Cal join lunch panel
Tweet
FIBA Hall of Famer Lindsay Gaze and BA-NBL Hall of Famer Cal Bruton (left) will be part of the panel at "An Intimate Afternoon with Ken Cole" on the great man's birthday, October 15, at Dandenong Stadium in Melbourne.
Both legends of Australian basketball have strong personal links to Cole, the Hall of Famer with the controversial past who will regale audiences in Melbourne, Adelaide and Sydney before returning to his San Diego home. This most likely will be the last chance anyone has to hear Cole's wisdom and love for the sport of basketball.
The Sydney-born legend played basketball for NSW, then represented Tasmania, Victoria and South Australia - not to mention Australia at an Olympic Games - moving into player-coaching and then coaching.
Arriving in Melbourne, Cole eventually played alongside Gaze at Melbourne Church - now Melbourne Tigers - and also with the Boomers at the 1964 Tokyo Olympics.
Cole then built the mighty St Kilda Saints program to rival Church as the nation's pre-eminent elite team, the two going toe-to-toe in their epic 1970 Australian Club Championship grand final showdown.
Gaze (right) moved on to become national coach and Cole's move to SA coincided with his ambition for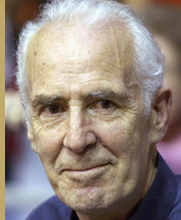 the same role. Their SA versus Victoria battles were the stuff of 70s legend.
Friends-to-adversaries, they brought the best (and worst) from each other and remain firm friends to this day.
When Ken Richardson's West Adelaide Bearcats beat Cal Bruton's Geelong Supercats in the NBL's 1982 grand final, Cole was in the wings for the SA outfit.
Playing-coach Richardson, who always sought to surround himself with winners, asked Cole to help out at training for the week ahead of the championship decider in Newcastle, giving Richardson the chance to focus on his own game and for his players to hear a different and knowledgable voice. At the 30-year anniversary of that 1982 championship, Richardson was happy to acknowledge the role Cole had played.
Three years later, Bruton evened the score when he was part of the Brisbane Bullets' first champion, beating the Cole-coached Adelaide 36ers in the 1985 final.
In 1986, they locked horns again, Bruton playing for Cole's great friend, former player and St Kilda and Victoria teammate Brian Kerle at the Bullets.
In the historic first best-of-three NBL championship final, Cole's 36ers prevailed 2-1.
Cole then controversially was relieved of the coaching gig in Adelaide while Bruton went west to reimagine the Perth Wildcats program, modelling his inaugural team on Cole's '86 Adelaide 36ers.
NBL and Melbourne Tigers stalwart Nigel Purchase will host the event in Melbourne, another good reason to get along.