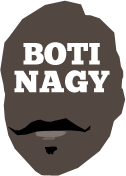 ---
Advertising opportunities available.
Please contact me.
---
Lindsay Gaze: The Great Man Joins Our Podcast
Tweet
WE did it! We got him! Brad Rosen and I secured our first (and arguably most important) interview for our Brad&Boti podcast with the legend himself, Lindsay Gaze, talking about his memoir "GAZE. The Man. The Player. The Coach." and you can hear it now.
It's the long-awaited book we didn't know we needed until we read it and realised it not only is a moving and compelling story but a pocket history of an era and a man selected to play in three Olympics (Rome, Tokyo, Mexico) and who coached Australia at four (Munich, Montreal, Moscow, Los Angeles).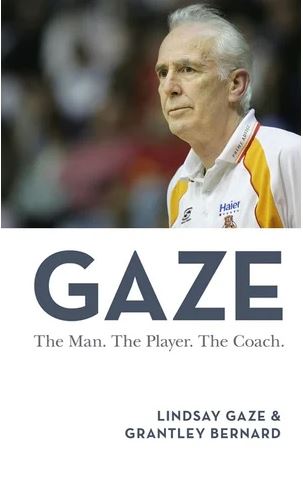 It is an amazing journey and though we had the occasional technical, electronic problem - not to mention a phone call interruption! - Lindsay was his usual gracious, self-effacing and insightful self.
Lindsay could have chosen Aussie Rules football but basketball is his first sporting love and how accomplished and proficient he became in it is reflected by the fact he was inducted into the Sport Australia Hall of Fame, the FIBA Hall of Fame and the Naismith Hall of Fame.
To call him the Father of Victorian Basketball would be right on the mark.
But Lindsay is a husband, a father and so much more, as you will discover from buying the book.
On Brad&Boti, he also talks in depth about winning that 1993 NBL Final in Perth - when son Andrew hugged him in that iconic WWE sleeper hold/headlock - and about how Andrew Vlahov's last shot did a lap of honour around the ring before missing.
Should our Olympic men's coach also coach in our league? And what about the new trend to play 11 players, sometimes even in that first 10-minute quarter of ballgames?
Yes Lindsay has an opinion and it may not be what you might expect. He's long-since also forgiven that Wildcats crowd for its boorish behaviour in the post-game of Melbourne's 1993 win in Perth.
"It's not life or death," he tells us.
Just click on this link to hear all this and more. But, and I'm slapping myself in the forehead for it, but I didn't think to suggest to Lindsay that instead of trying to give away the paintings and artwork he has created - often to little success - that what he should have done is name each picture, place an outlandish price tag on it, and have a gallery exhibition!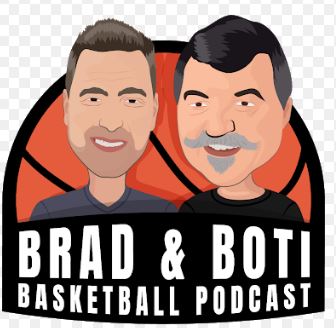 He would sell more than he ever could give away.
It's all there right now at Brad&Boti.
This is the one you cannot afford to miss.
And in the meantime, go and buy "GAZE. The Man. The Player. The Coach."
You won't regret it.
In fact, order it through this link and take a short-cut from traipsing around bookstores. I mean, chances are they will be SOLD OUT.
Much easier to order it ahead of time and savour this terrific story.