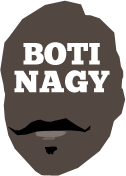 ---
Advertising opportunities available.
Please contact me.
---
Losing my Religion. Bye, Sam, Isaac, Alex
Tweet
PODCAST colleague and friend Brad Rosen and I like to banter about our long-standing affiliations to our NBL clubs - Sydney Kings and Adelaide 36ers respectively - but I can honestly (and sadly) admit I have absolutely zero affinity for the Sixers of this era.
One of the justified interstate criticisms of my work as a journalist for News Ltd and News Corp was my staunch parochialism toward our South Australian national league teams, whether it was West Adelaide Bearcats (X2), Glenelg Tigers, West Torrens/Forestville Eagles, City of Adelaide Eagles, Adelaide 36ers, North Adelaide Rockets, Noarlunga City Tigers, Adelaide Comets or Adelaide Lightning.
I knew who I was writing for - South Australians - and rejoiced as much as any fan when West Adelaide won the 1982 NBL championship, North Adelaide claimed the 1990 WNBL crown, Adelaide 36ers won titles in 1986-1998-1999-2002 and Adelaide Lightning in 1994-1995-1996-1998-2008.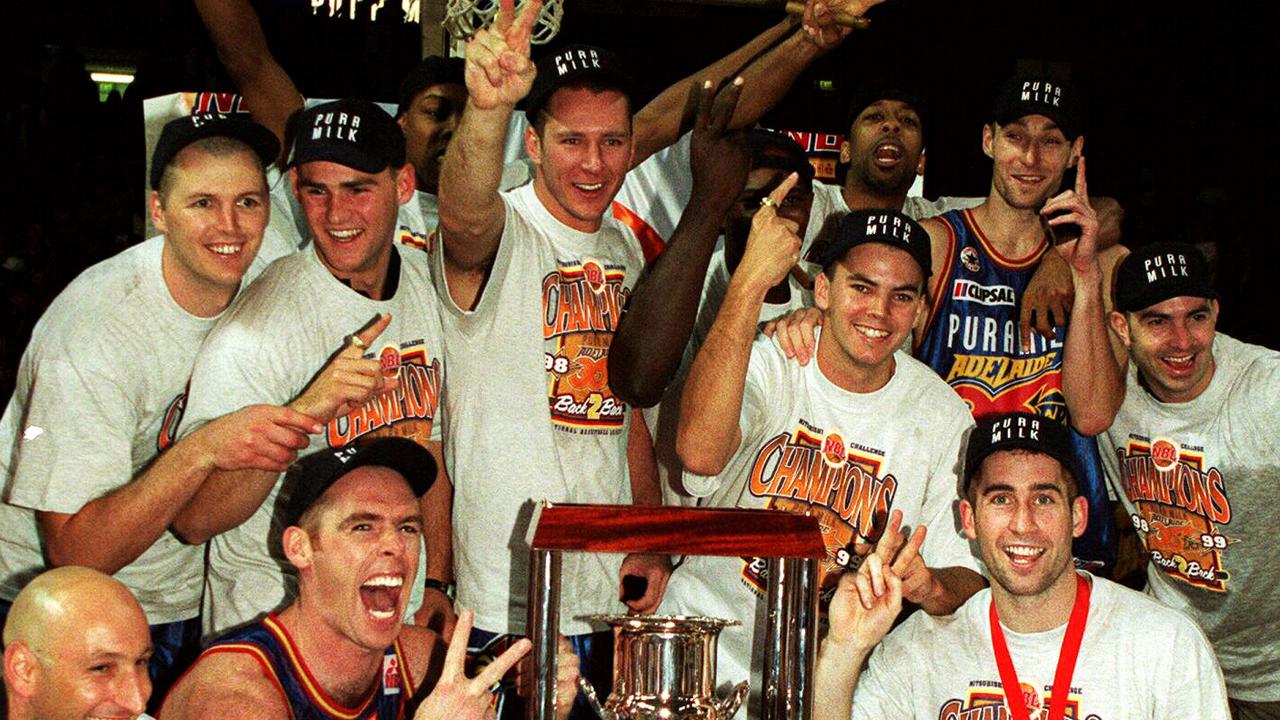 (Maybe even rejoiced a little more than the average fan, if truth be told.)
Like most basketball people, I identified with our teams, and when the day came we suited only the 36ers and Lightning, we ALL had a team to support.
Sixers coach Ken Cole was a master of garnering cross-sport support for his teams of 1985-86 - a grand finalist and an unprecedented champion - with notable football identities such as Neil Kerley and Graham Cornes NBL regulars.
The 36ers and Lightning wore the state colours - red, gold, blue - and, just as importantly, were strongly serviced by players from South Australia.
That first fully unified 36ers team boasted imports Bill Jones and Mark Davis, along with naturalised Al Green, and every other player was local.
Inaugural 36ers/City of Adelaide Eagles coach Mike Osborne had imports and local South Aussies, while crosstown rival West was Ken Richardson, Al Green, Leroy Loggins ... and mostly local players.
It was easy to embrace our teams because they comprised players who grew up here, playing in the state league, readily identifiable as "ours". They were part of the fabric of South Australia.
They played as though the stands were full of family and friends too - and they were - scrapping and diving on loose balls as though their lives depended on it. It mattered.
Inevitably, competitions grow, more money is inserted and it becomes harder to retain all your players. Sometimes there simply isn't room for them and sometimes you need to recruit a type of player we don't have here.
When Lightning brought in interstate players, local clubs interviewed for the chance to secure them on their state league rosters and we had a terrific domestic competition as a result.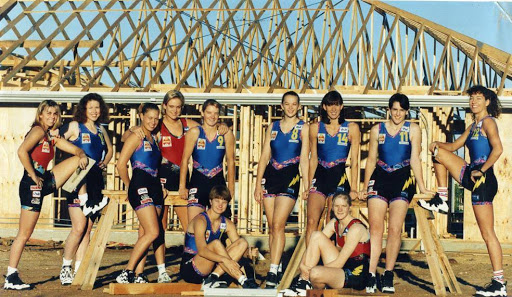 The same was true of the 36ers, and it is easy to recall Rob Rose running around for Forestville, Butch Hays at Sturt, David Robinson at Central District.
Good times. We embraced incoming players as our own, with a Kevin Brooks, Martin Cattalini, Paul Rees or Rupert Sapwell for example, adopted as honourary South Aussies.
Yet steadily, the state league devolved into the Premier League and now into NBL1, with better SA players drifting to tougher or better-paying interstate versions.
Our NBL and WNBL teams have had to cast their nets wider and once they started signing mercenaries, it was easier to start growing disenfranchised with them.
Lightning has done an about-face and targets SA players to continue the tradition begun by players such as Rachael Sporn, Jo Hill and Michelle Brogan.
That's why Steph Talbot is the club's captain, following on from another South Aussie, Nicole Seekamp. All Adelaide needs now is to ditch irrelevant navy, pink and grey uniforms and go back to the state colours with which we all identify - red, gold and blue.
Lord knows that if there isn't a major naming rights sponsor altering the uniform's colours, then why do it? Is the merchandising of alternates really paying off that well?
The 36ers first lost me with the manner in which they chose to handle Mitch Creek's departure.
Creeky is from Horsham but he grew up in front of our eyes in an Adelaide 36ers uniform, won the club MVP award, held the captaincy and became the club's most popular player. He was the face of the 36ers.
He should have been a Sixer for life. Just like Daniel Johnson, who may also exit to have a crack in Japan.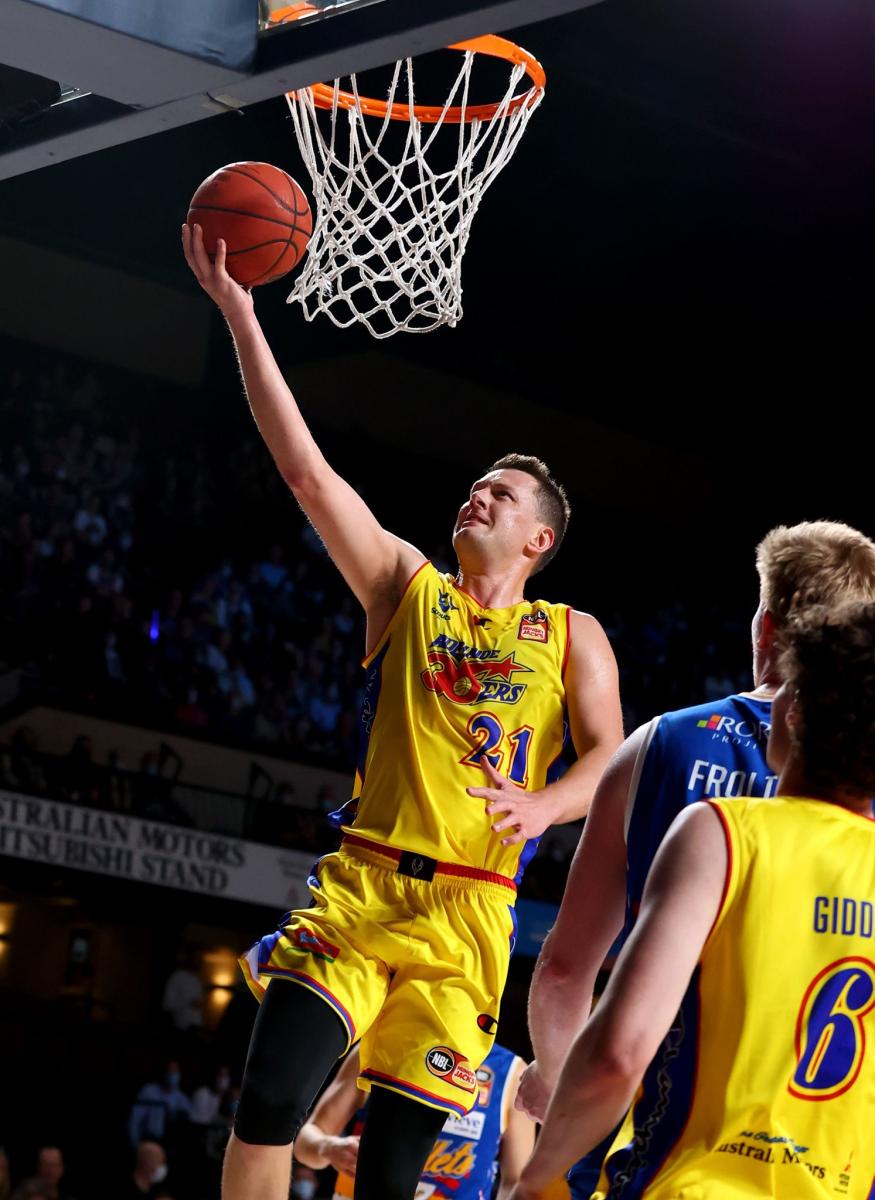 Creek's move started my disillusionment. It wasn't hard to notice too that the team lacked any significant local presence anymore. Majok Deng headed out and now Alex Mudronja also is bidding the club farewell.
Mudronja was a Sturt junior who had a contract for next season but still opted to seek other opportunities. Even while the 36ers were plummetting to seventh with a miserable 13-23 record, Mudronja couldn't see any court-time under Connor Henry.
So we have Southern Tigers tyro Sam McDaniel starting for NBL champion Melbourne United, another Sturt junior in Isaac White back from college and starring with semi finallist Illawarra Hawks, Mudronja heading out and Jack McVeigh - a positive, upbeat talent who won local fans with his intensity in a 36ers uniform - also bound for greener pastures. (There's a clue for you there.)
Adelaide wears some navy, bronze, who-knows-what colours, has no connection to the state beyond playing here and being called Adelaide so, apologies all around, but hearing Connor croaking at them from the sidelines for a further season is something I can live without. And merrily.
Give me an Illawarra Hawks team punching above its weight, or that Cairns Taipans outfit of last season. Even New Zealand threw up a couple of noteworthy performances under adversity and duress this year.
The last crowd at the Adelaide Entertainment Centre to see eventual champion United win 102-80, clocked in at 1,817 people in the official documentation.
That's the smallest and worst crowd for a 36ers NBL fixture since the club's inception in 1982 when it couldn't fill the 3,000-seat Apollo Stadium. (Let's not quibble it was a "United home game" because it was playing Adelaide in Adelaide.)
By 1986 it did fill Apollo, driving the building of the 7,800-capacity Clipsal Powerhouse.
They were the good times, maybe even the great ones and we'll always have them as our richest source of memories.
As for the future, I wish them only the best. But I will be watching Sam, Isaac, Alex, Jack and Mitch playing elsewhere and enjoying them and the genuine commitment they bring to a team.