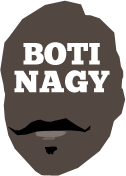 ---
Advertising opportunities available.
Please contact me.
---
Marching into NCAA Madness
Tweet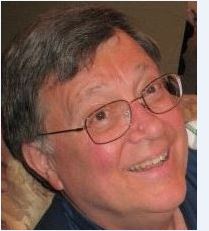 MARCH Madness has wound into the Sweet Sixteen stage in the men's bracket and our US correspondent BOB CRAVEN is all over it. The first half of the women's Sweet Sixteen bracket has been filled out, with the rest of their second round games only just starting now.
And there continue to be some surprises on both brackets.
On the men's side, North Carolina ousted the defending champion Baylor Bears in OT in the Bears' home state of Texas. UNC squandered a 25-point lead in the 2nd half after one starter was ejected for a wild elbow and another fouled out.
Baylor at that point turned up the pressure with a full-court press, but UNC never fell behind and played with more poise in the OT. Baylor missed 10 of 11 shots in the OT and went down 93-86.
In another upset, in the South Region, #11 seed Michigan managed to stay ahead of #3 seed Tennessee and held on for a win 76-68. At 19-14, Michigan has the worst record of any team in Sweet Sixteen.
#1 overall seed Gonzaga, almost didn't make it past the second round, as they trailed Memphis, the #9 seed in the West Region, by 10 at halftime. Memphis had the Zag twin towers, 208cm Timme and Holmgren, now listed at 216cm instead of his original 213cm (is he still growing?) under control and was looking good.
The slim Holmgren was paired up with Memphis' Jalen Duren, who is also only 18-years-old and, at 210cm, almost as tall as Holmgren. They were both in foul trouble guarding each other and essentially cancelled each other out.
Timme, on the other hand, went wild in the 2nd half, scoring 21 of his 25 points after the break, and grabbed 14 boards. Andrew Nembhard added 23 points and Rasir Bolton added 17, and after catching Memphis at the halfway point of the 2nd half, Gonzaga was never headed, winning out 82-78.
Timme (pictured below) also became just the 3rd player to have back-to-back games in the Tournament of at least 25 points, 10 rebounds and 60 per cent shooting in the past 30 years (Shaquille O'Neal in 1992 and Blake Griffin in 2009).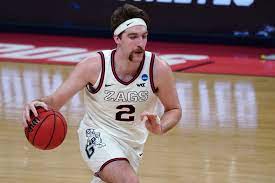 This year's Cinderella team, the Peacocks of tiny St. Peter's, also marched into the Sweet Sixteen by downing Murray State 70-60, only two days after sending #2 seed and NCAA D-I royalty, Kentucky, home.
Kentucky has won more NCAA titles than St. Peter's has ever played games in the Tourney in its existence. They became only the 3rd #15 seed to ever reach the Sweet Sixteen.
Duke also took coach Mike Krzyzewski into the Sweet 16 in what is his final year of coaching. He's in the final 16 for the 26th time. In a game featuring two head coaches who are both in the Hall of Fame, Duke took down Michigan State 85-76.
Miami upset #2 seed Auburn 79-61, and in another upset, #11 seed Iowa State surprised #3 seed Wisconsin 54-49. Villanova survived a 2nd half scare and slipped by Ohio State 71-61 and Purdue beat Texas 81-71.
On the women's side of the Tourney, two #2 seeds were ousted in 2nd round stunners.
#10 seed Creighton squeaked by Iowa 64-62 on a late 3-pointer by Lauren Jensen, who had transferred to Creighton from Iowa after last season.
Iowa had two chances to tie Creighton in the last three seconds, but they could not connect on a layup or a putback follow at the buzzer.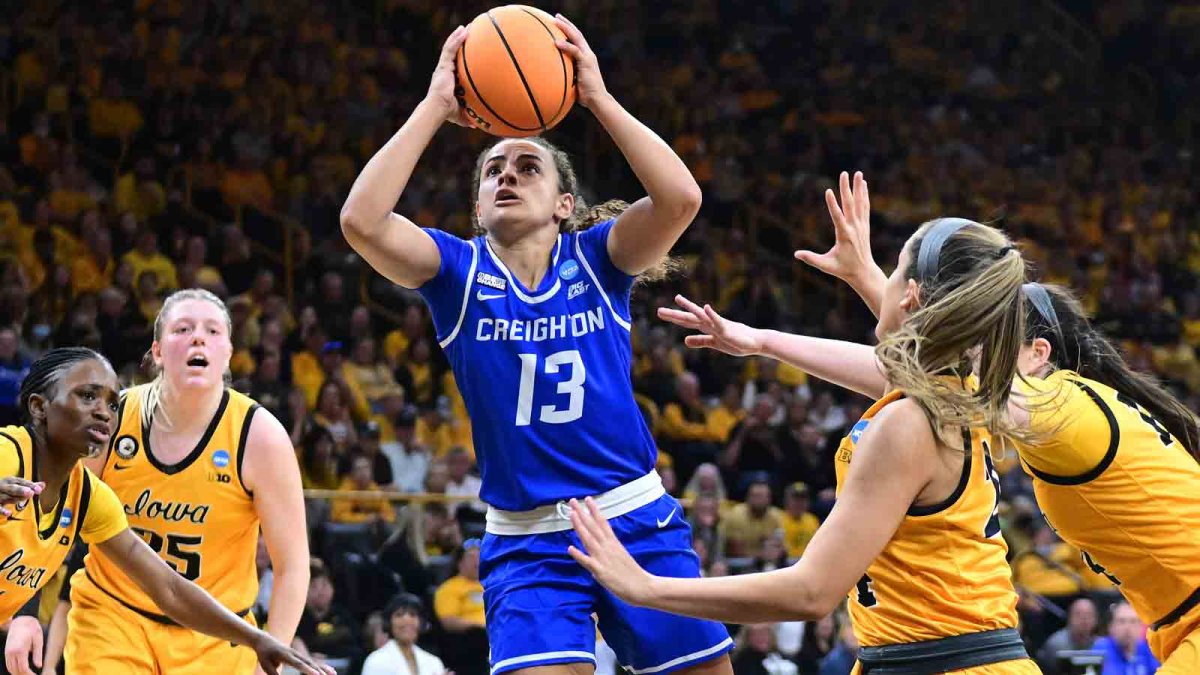 Meanwhile, #10 seeded in the Midwest, South Dakota, scored the game's first 11 points and (amazingly) handily beat the #2 seed Baylor 61-47.
Louisville slowly pulled away from the Gonzaga women in the 2nd half and won out 68-59. #2 overall seed Stanford got a career game from guard Lexie Hull and sailed past Kansas 91-65. Hull scored 36 points, the most by a Stanford player in 10 years.
And #1 overall seed South Carolina and its killer defence held Miami to 15 total points at the end of the 3rd Quarter and eased home 49-33.
A couple of non-tourney notes:
Stanford women's coach, Tara VanDerveer, and her sister, Heidi, the head coach of the women's team at U. California-San Diego have started a fundraiser for humanitarian aide for Ukraine.
They have pledged to donate US$10 for ever made 3-point basket made in the NCAA women's tournament, currently under way. They are also challenging anybody else to do the same, even if it's only US10 cents per basket.
A few other coaches have already joined the effort. She was the US national team's coach in 1996 when they made a tour to Ukraine and played the Ukraine national team in several games, developing (she said) a bond with the Ukraine team and the people there, especially in Kyiv.
Rhyne Howard of the U. Kentucky women's team recently became the 9th player in women's basketball history to be named to the Associated Press All-American first team for the third year.
liyah Boston of #1-ranked South Carolina could join the group next year, as she was selected for the 2nd year. Only two players have ever been named to the AP first team four times: Oklahoma post player Courtney Paris and Connecticut's Maya Moore.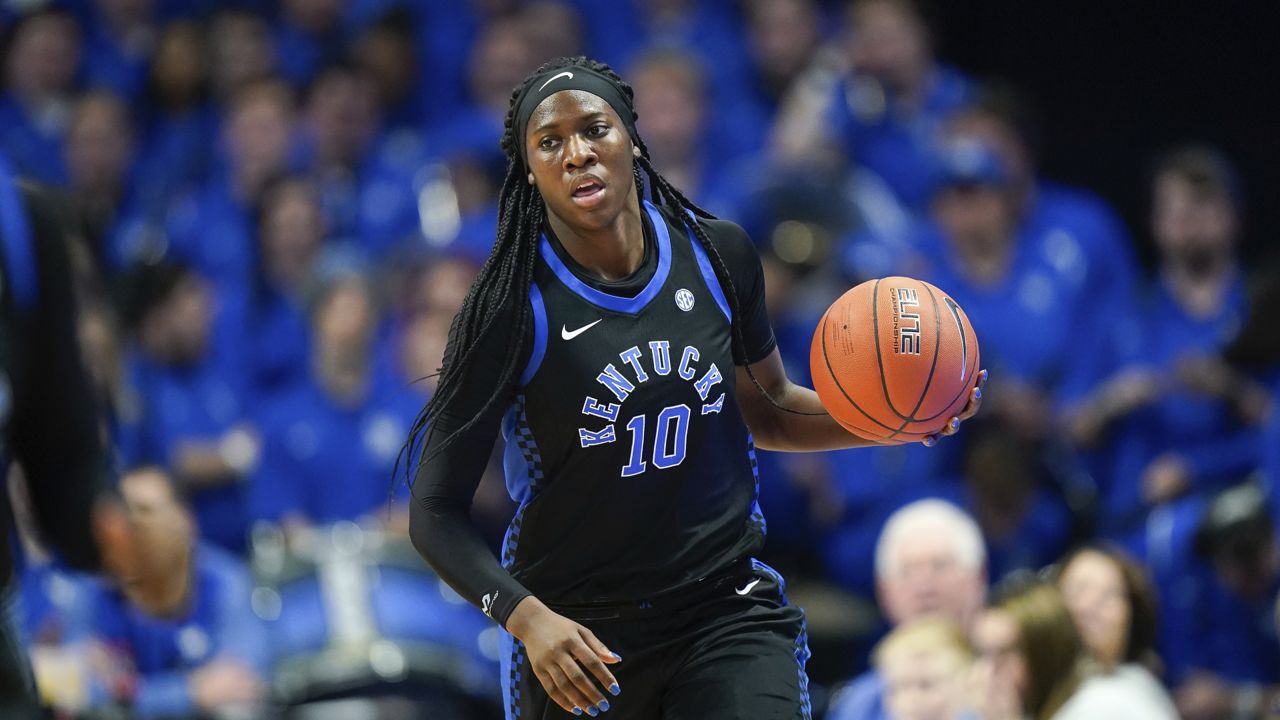 In Friday's March Madness women's results, there were a couple of historic efforts by the top two seeds in the tourney: South Carolina, the top seed overall, and Stanford, the 2nd seed overall and the top seed in the West Regional.
South Carolina had no trouble with Howard U. in their first tourney game, winning out 79-21. The 21 points scored by Howard is a new all-time low score for the tournament, well worse than the 26 points scored by Kansas State U. in a loss to Connecticut in 2012.
It also tied the S. Carolina school record for fewest points allowed in a game. The score at the half was 44-4, those four points being a new all-time low scoring record in a half for the tournament.
After three quarters, it was 60-8. Thirteen players scored for S. Carolina in the game.
For its part, Tara VanDerveer's Stanford team buried Montana State U. 78-37, with Montana State held scoreless in the first quarter. A scoreless first quarter was a first for Stanford, and it was only the 2nd scoreless first quarter in tourney history. Montana State entered the game averaging 70 points per game.
At one point, 185cm 3rd year forward, Francesca Belibi, blocked a shot with her left hand at the 3-point line, then collected the ball on the fly with her right hand, drove the length of the floor, then put the hammer down with a dunk.
Her left hand never touched the ball after the block. She has dunked in a game going back to high school. But this was only the 3rd dunk ever in the NCAA Women's Tournament and the first in almost 10 years.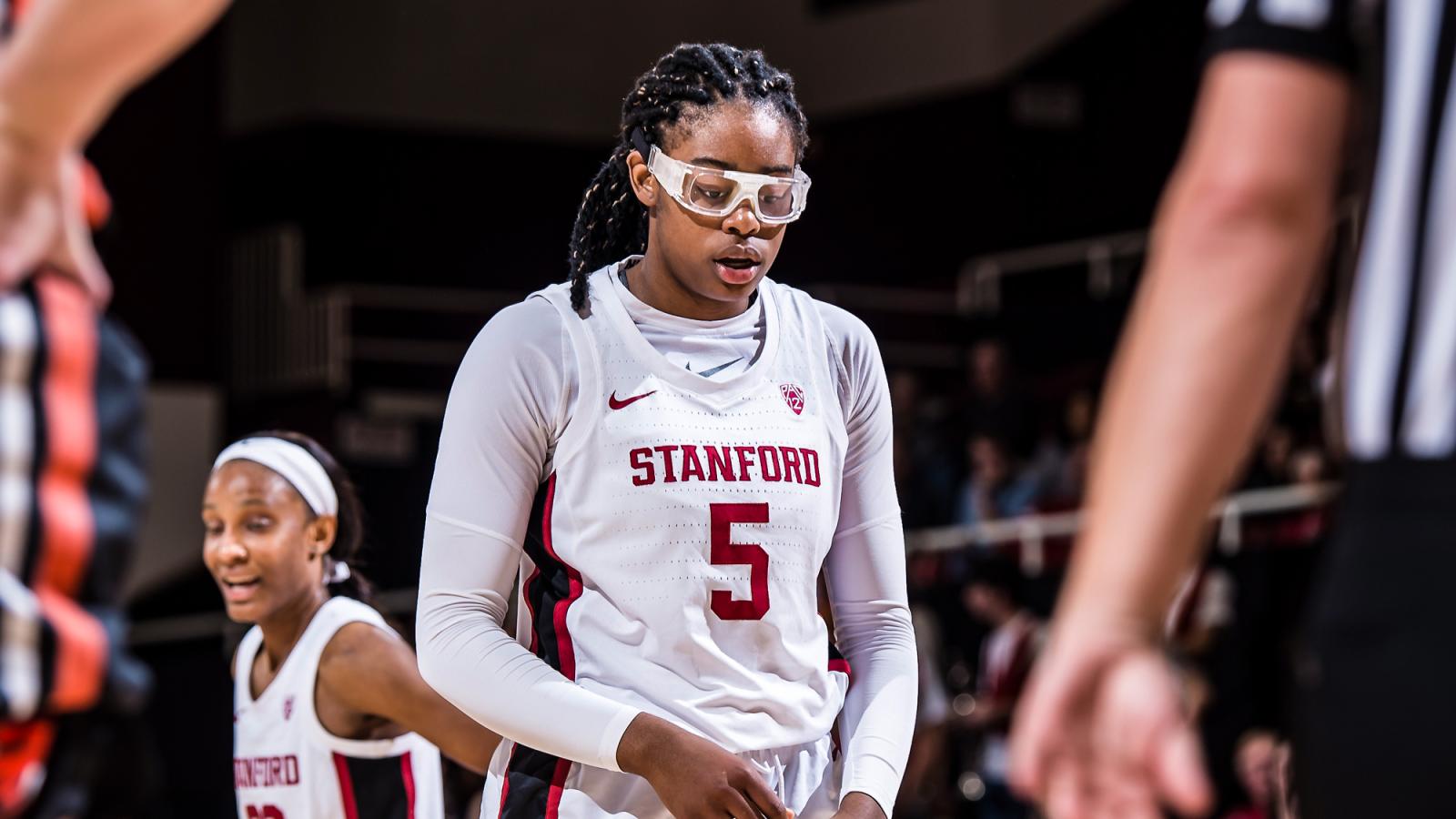 The other two dunks in the tourney were by 193cm Candace Parker in 2006, and by 206cm Brittney Griner in 2013. For the game, in only 15 minutes, Belibi scored 12 points and collected 13 rebounds. She added two assists, two blocks and a steal. And all this was as a sub off the bench.
Stanford's tallest player, 193cm All-American 2nd year player, Cameron Brink, also had an amazing stat line in minimal playing time: in 16 minutes, she scored 11 points, had 11 rebounds, and added three assists, a steal and four blocks.
At the start of the game, Brink blocked the first two Montana State shots, which led to her scoring on two layins at the other end. She had five points, five rebounds and three blocks before Montana State scored its first points … in the 2nd quarter.
Montana State missed its first 21 shots, and the score was 23-0 before they had their first point.
On the men's side of the tourney, Friday went pretty much according to plan, with the favoured teams winning most games—no big or even medium-sized upsets.
I have noted before that Auburn big man, Walker Kessler, has had two triple-doubles that were unusual, to say the least--assists not involved, only points, rebounds, and blocked shots.
In fact his two triple-doubles are two of only three ever recorded at Auburn in a century-plus of play. In Auburn's win on Friday over Jacksonville State, he almost pulled off another one, ending with 13 points, 10 rebounds and nine blocked shots.
AND last, a special March Madness anniversary (and I remember this one vividly):
2014—Chris Eversley scores 19 points to lead Cal Poly past Texas Southern 81-69 in a First Four play-in game in the NCAA Tournament. Cal Poly becomes the first team in almost 60 years to win a Tourney game with 19 losses on the season.