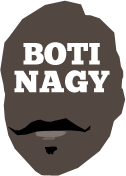 ---
Advertising opportunities available.
Please contact me.
---
Marvel's new high: Movie Review
Tweet
AT last year's Supanova event at Wayville Showgrounds in Adelaide, Marvel's creative genius, Stan Lee, in his audience Q-and-A, told us the new "Black Panther" movie would raise the bar.
We nerds in the packed gallery sighed appreciatively in anticipation, a low guttural moan not unlike Homer Simpson contemplating a donut.
Stan wasn't kidding.
Black Panther is by far the best-looking Marvel movie to hit our screens.
You won't get the comedy of "Thor: Ragnarok" or in either volume of "Guardians of the Galaxy" but it seamlessly conveys and recreates the African origins of the lead character, (Chadwick Boseman reprising a role he was born to play) with breathtaking accuracy and colour.

T'Challa, the Black Panther, is king of the mythical African nation of Wakanda. For all intents and purposes, to the outside world Wakanda is a poor, almost backward place but, as anyone who saw the character's big screen debut in "Captain America: Civil War" can tell you, that is far from the truth.
Blessed with limitless access to a mysterious metal known as Vibranium, which absorbs sound waves, vibrations, and kinetic energy to become even stronger, it has springboarded Wakanda to become the most technologically advanced country in the world.
With King T'Chaka killed in 2016's "Captain America: Civil War", it is time for his son T'Challa to ascend the throne. There's just a few snags along the way, such as stolen Vibranium, the chance of Wakanda being outed to the rest of the world and a viable challenger to T'Challa's crown.
Michael B. Jordan as Erik Killmonger is that contender, while Andy Serkis gets to have fun with his reprised role as key villain Ulysses Klaw.
Surrounded by powerful women, "Black Panther" not only shatters black stereotypes but also rightly elevates the role women have to play, Lupita Nyong'o as Nakia and Danai Gurira as Okoye the stand-outs, though Letitia Wright as his sister Shuri gets the bulk of the film's best lines.
Forest Whitaker and Martin Freeman are understated in their roles, as the excitement, colour, music and Afrocentricity of it all make the two hours-plus running time fly by.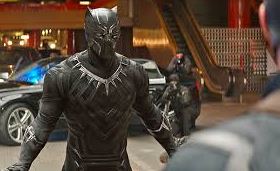 It is exhilarating ride, but in an entirely new way for Marvel.
Leaning heavily on the comicbook source material - Black Panther was the original black superhero - it is self-contained and requires no prior knowledge of the character, the Avengers or anyone else in the Marvel Universe.
The New York Times has described the film as a "defining moment for Black America".
Truly, it is rich in its portrayal of Africa and what it would be like if a nation there had the advantages – or even moreso – of the western world.
Stan Lee's cameo is a good one, as always and again, as always stay until the credits are concluded and don't be tricked to leave after the mid-credits sequence.
There's always something more in a Marvel movie, but rarely moreso than in "Black Panther".
RATING: See this on the big screen. And soon.