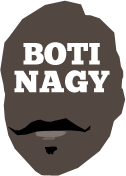 ---
Advertising opportunities available.
Please contact me.
---
Melbourne v Perth, that's unexpected!
Tweet
THE NBL all year has pumped its own tyres with the slogan "Expect the Unexpected" but in reality, a best-of-five Melbourne-Perth Grand Final Series has been self-evident pretty much from Season 2021's earliest rounds.
Nothing truly unexpected there. If anything, Illawarra snatching Game 1 of the semi finals off the defending champion Wildcats in Perth, or South East Melbourne grabbing Game 2 against Melbourne to force that series the distance ... well, that may have been unexpected.
But ultimately, Perth and United seeing off those challenges to keep their allotted championship series appointment was not.
It reminded slightly of the NBL seasons of about a decade back when you could comfortably predict a Perth-New Zealand meeting for the championship and the regular season was merely an extended entree.
And a couple of times as New Zealand came into the championship series as the guys wearing black in front of the Red Army, and Perth was down a key player (Damian Martin then, Bryce Cotton now) so it is again.
Melbourne coach Dean Vickerman was part of the Breakers' coaching staff back then and knows that under-estimating the Wildcats is fraught with peril.
But come on now, realistically and not romantically imagining that Trevor Glesson - finally recognised as Coach of the Year for another incredible job helming the Wildcats - can pick off three wins from United is near enough impossible.
United claimed the season-series 3-2 but only took the decider when Cotton didn't suit in the last round. So what does it count for?
Gleeson kept banged-up PG and on-court leader Mitch Norton out of that one too, so Melbourne has not really had a look at how the Wildcats will perform without the league's three-time MVP.
Had Norton played in that last one, United would have had a fair indication of what to expect when the Grand Final Series tips off with Games 1 and 2 at The Jungle on Friday and Sunday.
Not ideal and forced by COVID, that definitely works in the Wildcats' favour but it's hard to feel too much sympathy for Melbourne, given the fact the NBL Cup was held in Victoria and it has had a pretty cosy run of home games this year.
But Gleeson is going to have to weave some pretty extraordinary magic to complete the much-coveted Wildcats threepeat.
Again, take the romance out of what Perth might be able to achieve and substitute the harsh reality, Cotton, the best player in the Wildcats team, the best player in the NBL (X3 now), will not be participating. OK. Let that fact sink in.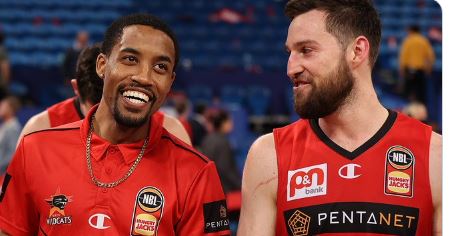 Here's another. Norton is banged up. Here's another. Will Magnay hasn't even resembled a shadow of a silhouette of a chalk outline of who he was at Brisbane.
Here's another. John Mooney hasn't been himself since either a) Cotton went out, or b) Magnay arrived.
Here's another. Melbourne had Jock Landale in the NBL All Star Five First Team. It had Chris Goulding and Mitch McCarron in the Second Team.
Perth had Cotton and Mooney in the First Team. Cotton won't be playing. Landale, Goulding and McCarron will.
Take in the fact that Gleeson is the better coach (five championships to two, 2021 Coach of the Year, NBL Cup winner) and you know Perth will be in this and creating the contest.
It's just that its margin for error is so small. It only needs Todd Blanchfield or Clint Steindl to be off the boil slightly and there goes a game in the series. It only needs Kevin White to remember he's Kevin White and there goes another game.
Here is the good news for Perth fans. Gleeson and his Wildcats regularly - and I mean regularly - defy the odds. That's hugely comforting with the first two matches at home. But if they're not 2-0 heading to Victoria, the Dr John Raschke Trophy that will be on the plane with them bound for Melbourne, will be staying there.
Regular Season Results
Round 4, February 7: Melbourne 75, Perth 71 Round 6, February 20: Perth 89, Melbourne 85
Round 16, May 15: Perth 82, Melbourne 69 Round 18, May 13: Melbourne 99, Perth 91
Round 21, June 4: Melbourne 78, Perth 64 (Melbourne 3-2)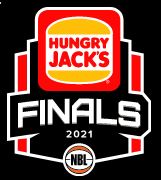 HOW THEY GOT HERE
SEMI FINALS (1v4, Best-of-3)
G1: MELBOURNE UNITED 96 (Landale 26, Hopson 22, Lual-Acuil, Ili, Goulding 9; Peatling 6 rebs; McCarron 5 assts) d SOUTH EAST MELBOURNE PHOENIX 78 (Moore 17, Creek 15, Sykes 12; Broekhoff, Wetzell 7 rebs; Creek 6 assts) at The Library, Qudos Bank Arena, Sydney. G2: SOUTH EAST MELBOURNE PHOENIX 90 (Sykes, Creek 26, Wetzell 20; Wetzell 8 rebs; Sykes 4 assts) d MELBOURNE UNITED 79 (Hopson 19, Goulding 14, Lual-Acuil, Peatling 11; Peatling, Lual-Acuil 7 rebs; Peatling, Lual-Acuil, McCarron 4 assts) at The Morgue, Qudos Bank Arena. G3: MELBOURNE UNITED 84 (Landale 27, Goulding 14, McCarron 11; McCarron, Landale 8 rebs; McCarron 6 assts) d SOUTH EAST MELBOURNE PHOENIX 74 (Te Rangi 22, Creek 19, Sykes 15; Creek 9 rebs; Sykes 4 assts) at The Cemetery, Qudos Bank Arena. Melbourne wins series 2-1
SEMI FINALS (2v3, Best-of-3)
G1: ILLAWARRA HAWKS 74 (Jessup 17, Simon 16, Froling, Coenraad, Harvey 10; Simon 9 rebs; Naar 5 assts) d PERTH WILDCATS 72 (Blanchfield 24, Mooney 13, Travers 12; Mooney 15 rebs; Wagstaff, Norton 3 assts) at The Jungle, RAC Arena. Crowd: 7,662. G2: PERTH WILDCATS 79 (Mooney 18, Travers 13, Steindl 12, Blanchfield 11; Travers, Mooney 10 rebs; White 5 assts) d ILLAWARRA HAWKS 71 (Harvey 24, Jessup 11, Deng 9; Coenraad, Froling 5 rebs; Simon 5 assts) at The Sandpit, WIN Entertainment Centre Crowd: 5,217. G3: PERTH WILDCATS 79 (Blanchfield 24, Mooney 16, Norton 15; Mooney 15 rebs; Travers 4 assts) d ILLAWARRA HAWKS 71 (Froling 14, Harvey 10, Simon, Grida 9; Simon 11 rebs; Simon 4 assts) at The Jungle, RAC Arena. Crowd: 8,986. Perth wins series 2-1.