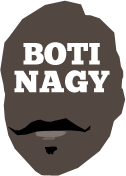 ---
Advertising opportunities available.
Please contact me.
---
Melee in Manila: Racism claim 'nonsense'
Tweet
ONE positive aspect of FIBA's comprehensive findings today from the "Melee in Manila" was the complete and total exoneration of the Boomers over any alleged racist remarks.
An ABC report which erroneously repeated and gave substance to a solitary claim by a Philippines photo-journalist that he had heard a racist epithet during the game was vehemently denied by Basketball Australia and the ABAPA at the time.
"We're really pleased with the thoroughness of the FIBA process," BA Chief Executive Anthony Moore said.
"The FIBA response to us set out quite clearly that the allegations of racism that were made by some sections of the Australian media, were proven absolutely baseless.
"They weren't a contributor to any of the incidents that occurred, and they were found to be no substantive points in relation to racism.
"It's something from a Basketball Australia perspective we take incredibly seriously when those allegations are made against us and our players and upon hearing that, we instructed Simon Bishop, our Head of Integrity, to contact the individual - the one individual out of the Philippines that made that statement – (and) he declined to provide any further information.
"On the basis that it wasn't in the FIBA technical delegate's match report, it wasn't in our charges, it was denied by all of our players, officials and independent witnesses at the game and having investigated and finding no further information, we actually believe that matter is officially closed."
The Australian Basketballers Association Chief Executive and Managing Director, Jacob Holmes, also was delighted Boomers players and officials had been cleared of the unsubstantiated and discredited smear.
"The ABA welcomes FIBA's finding – through a thorough process – that no discriminatory or racist language was used by Australian Boomers players, as had been alleged," he said.
Holmes said the ABA would not pursue legal action, following the recent receipt of an apology from the ABC.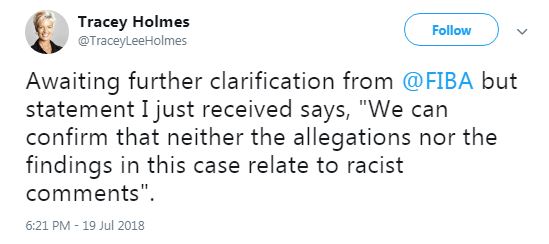 Excellent news.