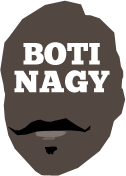 ---
Advertising opportunities available.
Please contact me.
---
Mills a boon for basketball in Oz
Tweet
PATTY Mills, easily Australia's most successful indigenous basketballer, today inspired and excited a sold-out gathering in a passionate luncheon address at West Lakes in Adelaide.
Introducing the triple-Olympian, NBA champion and now "$US50million Man" at the San Antonio Spurs, host and fellow triple-Olympian Brett Maher opened with a recap of Mills' astonishing career, though the star guard's greatest accomplishment may be embracing all that goes with being a bona fide role model.
Clearly he loves it, despite the extraordinary demands it places on his time and schedule, Mills' indigenous heritage recognised with an event-opening of cultural music and dancing.
That's the key element of what makes Mills so popular though. He embraces his Aboriginal and Torres Strait Islander background to be a quintessential Australian.
"Playing for Australia and wearing the green-and-gold has way more meaning to it than anyone can ever imagine," he said.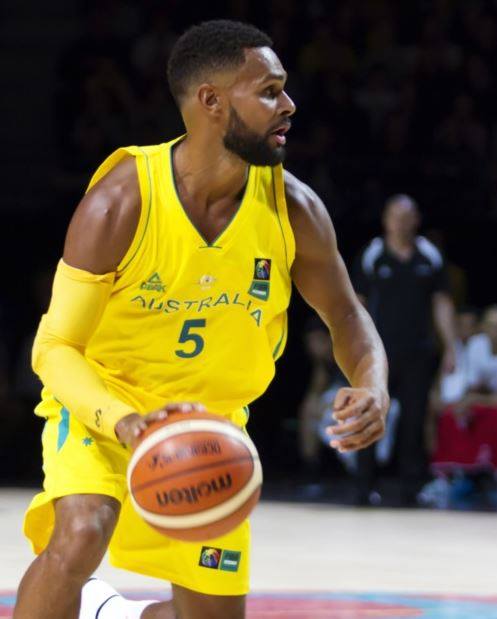 Campaigns that ended abruptly at the quarter-final stage in Beijing and London were always going to be bettered by last year's Rio Olympic quest.
"There was a desire for me before this (Rio) campaign started, to make sure everyone on our team understood why we play for Australia," he said.
"I organised a trip to the centre of the country, to the heart of the country, to Uluru, so everyone could understand and feel that presence of the land and the country.
"It doesn't matter what background you have, whether it's indigenous or not, you find whatever reason you have of why you're putting on these green-and-gold colours. And once you grab on to that, let's go and give this a crack.
"We definitely gave it a crack. We had a goal of winning a gold medal and we made it to the bronze medal match and unfortunately, it was centimetres and split seconds away from having that in our hand and achieving something that's never been done.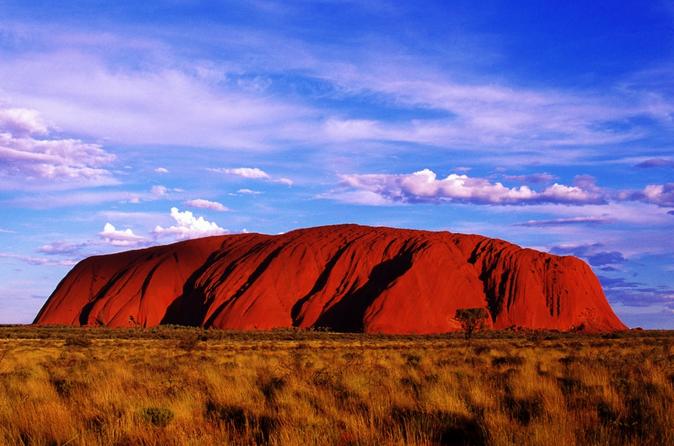 "It burns the fuel even more, it burns the fire even more for me to go on to Tokyo in 2020 and achieve this thing because it means way more to this whole country."
Mills' new four-year deal at San Antonio - he has been in the US now since 2007 when he went from the AIS to St Mary's College in California - means there will be greater expectations on him.
"I've been in San Antonio for six years now and I've had opportunities to leave San Antonio earlier to go to another team to be the starting point guard," Mills said. "But for me, I thought the most important thing is to stay in San Antonio, which is such a classy organisation and environment in which I would be able to develop my game, so I decided to stay.
"So now I'm at the point where I'm setting higher goals for myself. I'm at the point now where I believe I should be the starting point guard for that team, so that's my mindset going into next year.
"Tony Parker is out hurt so he'll miss the first bit of the season but that's the mindset of keep achieving your goals and raising the bar.
"It's a great environment. I mean Tony has taken me under his wing ever since I got there. We've grown really close. Tim Duncan, for example, is someone that I'm pleased to not only call a teammate but a really good friend as well.
"And Manu Ginobili, who I call Gramps because he's older than anyone I've played with, but a person I've looked up to and who has really helped me, not only on the court but off the court as well.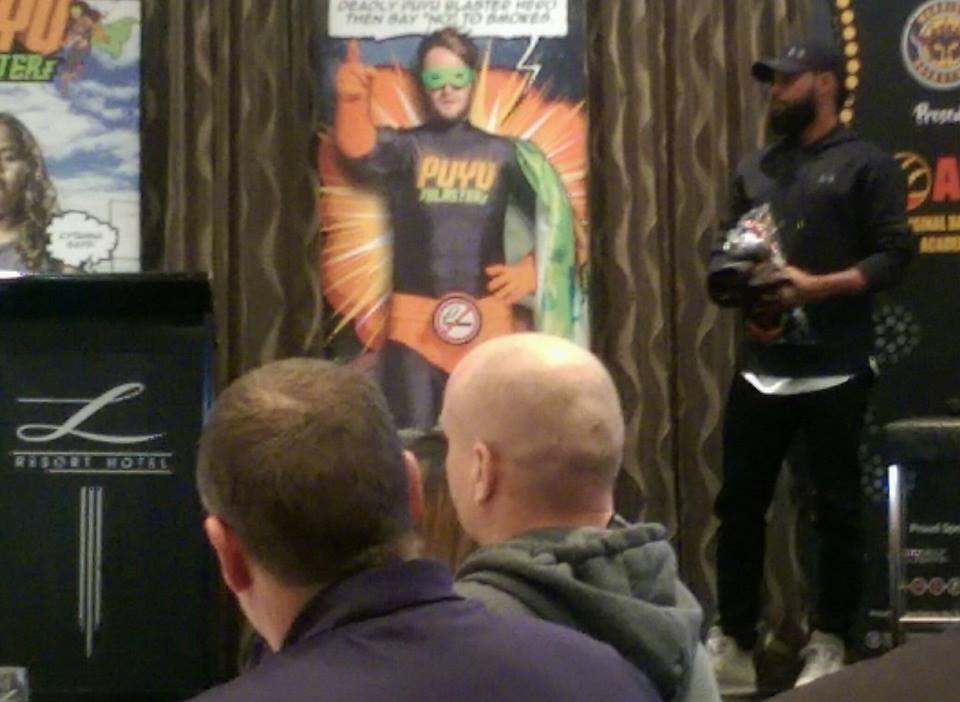 "The (Spurs') system is all about playing the game the right way. It's a value I was brought up with by my mum and dad - you have to respect the game. That's what the Spurs organisation is all about.
"It's a classy organisation, playing the game the right way, representing the San Antonio Spurs the right way and you live with the results."
Mills cited the Western Conference Finals as an example of the club doing the right thing when superstar Kawhi Leonard went down injured. Instead of rushing him back and risking his longevity, the Spurs allowed him to heal properly, safeguarding his future.
Asked about the fact Boomers teams for major internationals such as FIBA World Cups and Olympic Games mainly now comprised Australia's NBA and European players, Mills said it was a positive problem to have.
"You've got the Commonwealth Games coming up next year that will be played over the NBA season so there's a chance for not only the NBL players but younger guys too to pull on the green-and-gold," the recently appointed Comm Games ambassador said.
In Adelaide for the lunch in support of Adelaide's landmark Aboriginal Basketball Academy, and also to promote his new range of children's books which chronicle his early life, Mills addressed much of his thoughts towards the indigenous youth in the room.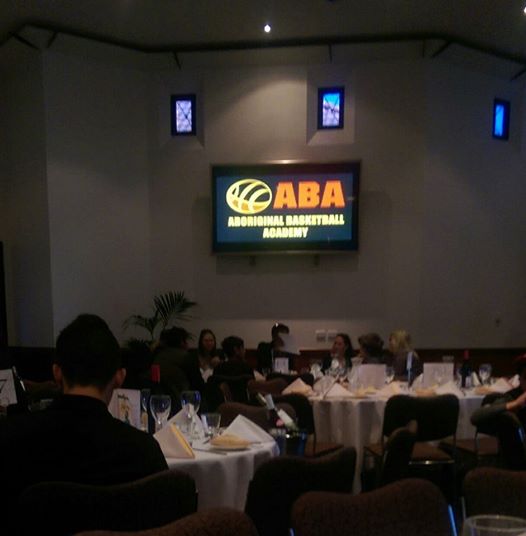 "You kids need to reach and aim for the top - the most highest point in whatever field you are. It doesn't just stop at basketball. It could be in the classroom or in the science lab," he said.
"You've got to reach for the stars and if you fall short, then you're still up there.
"My advice is not to reach for anything short of the best."
Mills' own example of playing in the NBA and at the highest international levels he said reflected on his career choice of basketball.
But aiming for the summit was the only course, regardless of the field.
"I was lucky enough to be born into a basketball family," he said. "Where I'm at now, it wasn't handed to me on a silver platter.
"I'm not this super-hero some people try to make me out to be. I'm exactly like you guys, at your age and younger.
"And it was all just because of hard work and sacrifices and support, which all you guys have right here today.
"I was in the exact same position as you. I'm no-one special, but I was just determined, I was motivated. I wanted to represent my people the right way.
"The first indigenous person to represent Australia at the Olympics and World Championships was Michael Ahmatt (pictured below).
The next one, my uncle Danny Morseu, and then, I was the third.
"You know that's too big of a gap. The goal is to shorten that 30-year gap between me and my uncle Danny Morseu (pictured below).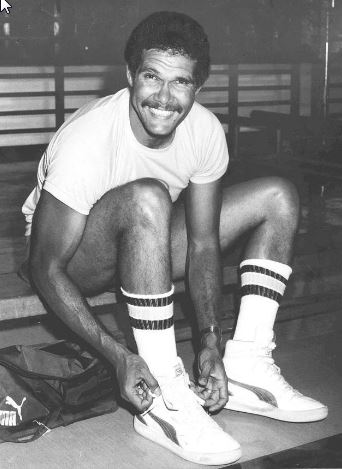 "But the first thing you kids have got to realise is I'm no-one special."
Hmm. We all knew what he meant, that is was dedication, hard work and focus which got Mills to where he is today.
But no-one special?
That may be the only thing Patty Mills got 100 per cent wrong. He is most certainly a very special human being, a credit to himself, his family and to the peoples he represents with such passion and dignity. We're lucky to have him.