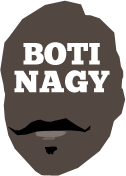 ---
Advertising opportunities available.
Please contact me.
---
Creek does not have NBL in mind
Tweet
MAKE no mistake. The buzz at the Blitz tomorrow will be about former Adelaide 36ers captain and 2018 club MVP Mitch Creek today categorically leaving no shadow of a doubt he will NOT return to what was once his cherished NBL home.
Creek, 26 and a 196cm swingman, perpetually has taken the high road throughout negotiations with the club he joined as a wide-eyed athletic teenager from Horsham in country Victoria, and left as a seasoned international starter and All Star.
While his future at the NBA's Brooklyn Nets is unclear, his management today confirmed he would ''stay the course'' so the likelihood of him returning to play NBL elsewhere in 2018-19 was remote, at best.
Creek played for Adelaide for eight years and not only was the face of the club but its spiritual heart-and-soul.
Coming off a season in which he steered the 36ers through all five games of the Grand Final series against Melbourne United and was voted by fans as the league's People's Choice MVP, those closest to him know he was devastated to be treated as an afterthought in new contract negotiations at the Sixers.
While that cut him deeply, Adelaide's subsequent decision - completely legal but unprecedented - to seek financial compensation for him from the Nets, hurt him to the core.
Its decision to seek a Supreme Court injunction to prevent him leaving without a compensation agreement, arguably was the last nail in any hopes of retrieving the situation.
As news today spread he had not won the coveted two-way NBA/G-League contract he was seeking with Brooklyn, NBL ears pricked up, not least of which were Adelaide's.
But not even his strong bond with new 36ers president Ken Cole or five-year association and development under coach Joey Wright could sway him, Creek finally reacting on Facebook to speculation of a return.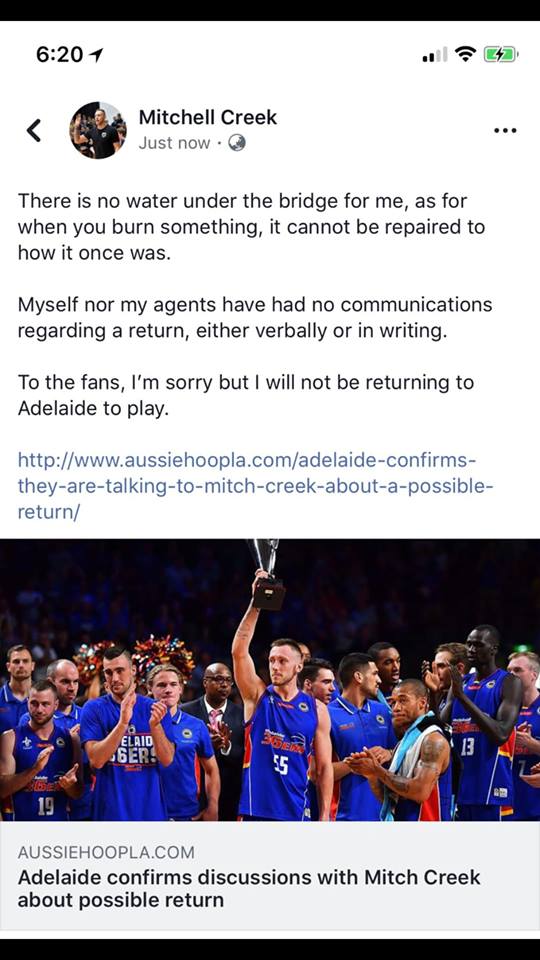 While Creek has stayed ''mum'' throughout this sad affair in the club`s history, today's statement was as emphatic as it gets.
Jye Watson for his management team, Mogul Sports, said Creek was going into training camp and still was exploring options.
''There's so many moving pieces,'' Watson said, ruling out the NBL in 2018-19.
The G-League and a spot in Europe remain on the table but, more importantly, the NBA door is not yet shut.
In the article to which Creek responded, Cole was quoted as saying the 36ers contacted him this week. But Cole elaborated today, saying Creek's response he had not received any communications, verbal or in writing, was technically correct.
''I rang him myself this week and he didn't pick up but I left him a lengthy message on his machine which I'd hope he'd listen to," Cole said.
Cole said he reiterated his desire for Creek to return to the 36ers and how the club hoped to accommodate him if his NBA aspirations did not come to fruition.