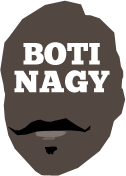 ---
Advertising opportunities available.
Please contact me.
---
Moment of truth for Kings
Tweet
THERE has been so much written and said about the Sydney Kings circa 2018-19 that today's opening home game really already is D-Day. Deliver, or Disappoint. It will be one of the two.
Obviously with the depth of talent, experience and nouse on this Kings outfit, the likelihood is it will deliver and it hosts Adelaide today with the 36ers reeling from the dismal nature of their opening night 91-99 demise to nemesis Perth.
Quite simply, apart from a period late in the first, another run in the third and half the last quarter, the 36ers did not even resemble the hustling, running outfit which claimed the Loggins-Bruton Cup from the Blitz or which gave Utah Jazz some curry for three quarters.
Wildcats coach Trevor Gleeson rarely gets much credit for his club's success - if Perth wins it was the talent, and if it loses, he stuffed up. That seems the popular refrain.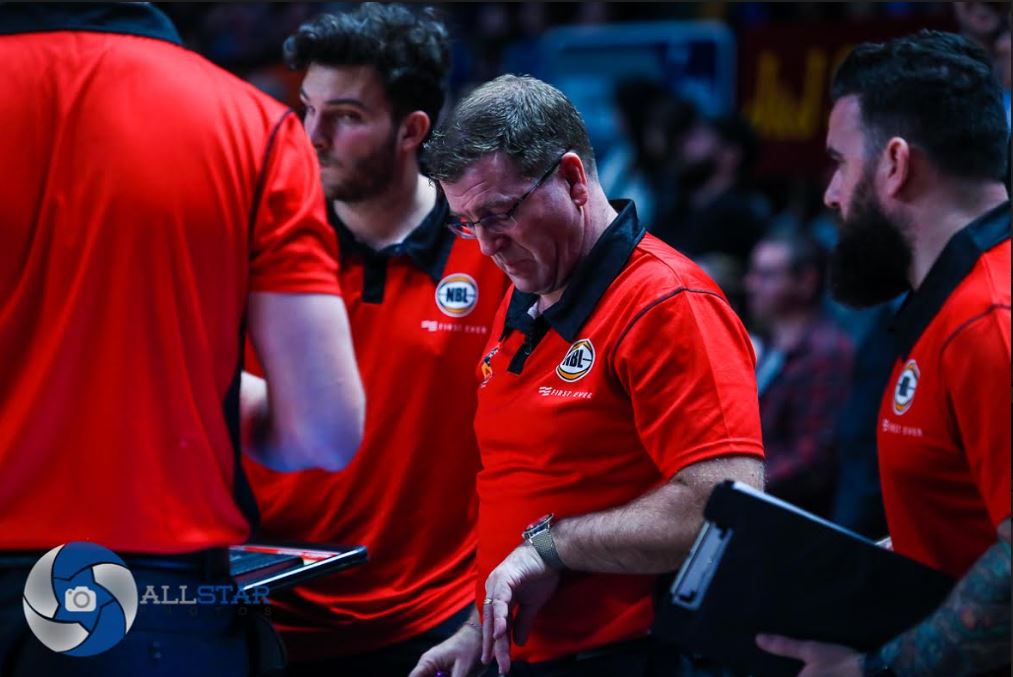 IS THERE TIME? Yes, there was plenty of time for Trevor Gleeson to fashion a road win.
But he did his homework after three preseason games against the Sixers, dropping his 2-3 zone on them on Thursday and watching as their much-vaunted running game and flowing offence lost any sense of momentum or cohesion.
Nathan Sobey at PG walked the ball up the floor far too often, the 36ers with four fast-break points out of their 91-point tally. Four.
Their defence left gaping holes down the lane, and when that was closed, wing shooters had time to catch, aim, take a second-sighter, and fire, unmolested.
It was a Gleeson masterclass as the Wildcats went 15 points clear in the third after Terrico White had put them 45-34 ahead in the second.
Perth led 64-49 before Jacob Wiley dragged them back into the contest, then put them ahead 73-72 with an athletic three-point play 4.6 seconds from the last break.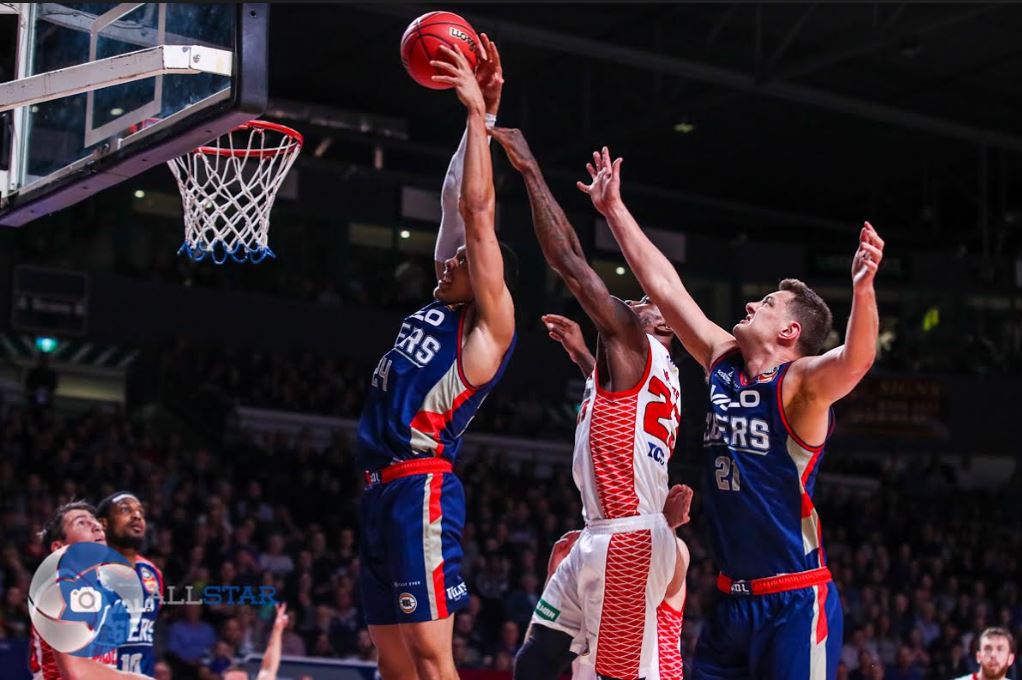 JACOB'S LADDER: Jacob Wiley shows his elite hops while dragging the 36ers back.
That was more than enough time though for Nick Kay to take the ball the length of Brett Maher Court and slam down a dunk for a 74-73 Wildcats lead on the siren.
Anyone for Defence?
Adris DeLeon's 3-pointer gave Adelaide an 80-76 lead in the last and with 4:44 to go, it still led by four, 82-78 on a Daniel Johnson basket.
Greg Hire's three trimmed it immediately before Bryce Cotton showed why he is a league MVP, Larry Sengstock Medallist and Ray Borner Medallist.
He had the next eight points in Perth's 11-0 run, his 3-pointer for the 89-82 lead the true dagger.
Adelaide was erratic, the substitution pattern unfathomable at times, with little accountability and way too much "hero ball".
This is exactly what Sydney needed to see after losing to the 36ers at the Blitz.
Andrew Bogut is one of the great rim protectors, which should eat into and discourage the 36ers' attack on the basket.
He also is one of the great passing big men, in the rare air of basketball legends such as Arvydas Sabonis and Bill Walton.
Jerome Randle had some words with DeLeon in Ballarat, so look for that feisty fandango to continue.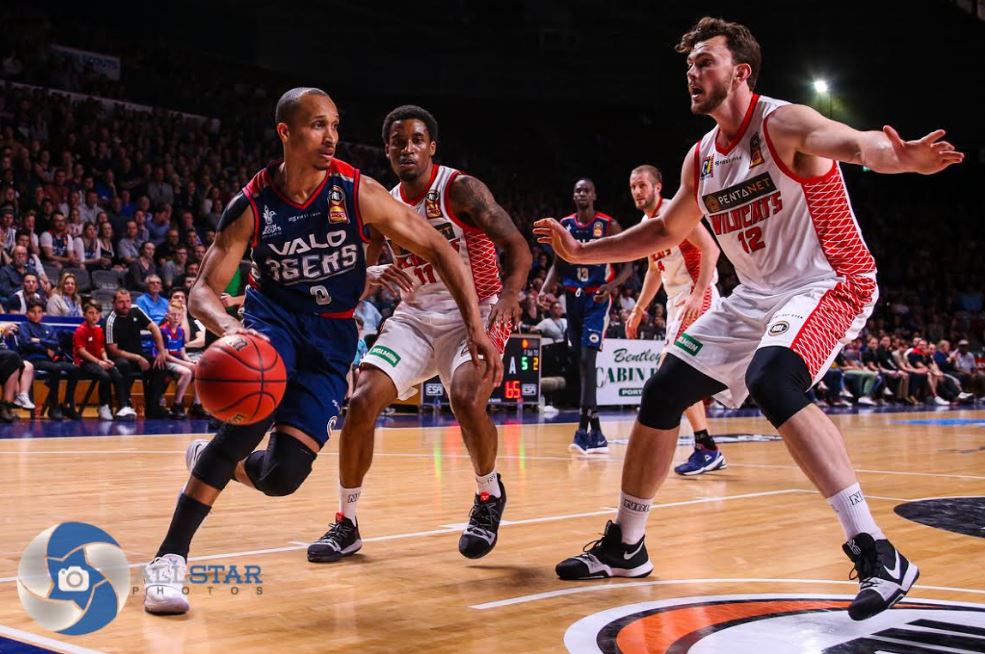 CAME TO PLAY: Adris DeLeon had some spectacular moments in his Adelaide debut.
Adelaide had only Johnson, Wiley and DeLeon utilising their minutes, Sobey too ball-clingy, Ramone Moore and Anthony Drmic off their games, Majok Deng and Harry Froling underplayed, Brendan Teys overplayed.
This all should be music to Kings coach Andrew Gaze, who has not beaten Adelaide in his two years at the helm.
Of course, the hype around his team and the expectations are monumental, to put it mildly.
And many also will recall Illawarra pantsing the 36ers in a season-opener a couple of years ago, only to have Adelaide roll into Melbourne and beat United two days later.
The officiating also is bound to be interesting. It was excellent in Auckland for the Breakers-Bullets and commendable again in the quadruple-overtime Hawks-United bonanza - too many painstaking video reviews notwithstanding.
But there was a foul within seven seconds of tip-off in Adelaide, four fouls in the first two minutes, 52 for the game and surely more offensive fouls than anyone can recall in NBL history.
Yet Nick Kay takes a hit square in the chest from Johnson and cops a defensive foul, Angus Brandt is side-on and moving but gets the benefit of the block call sometime later.
It wasn't pretty and neither were the 36ers.
Sydney's personnel all know it is time to put up or shut up but they get the Sixers right at a time they are in strife.
The Kings need to make a statement.
LIVE: 9GO!, FOX SPORTS, SKY SPORTS NZ, 2:50pm AEDT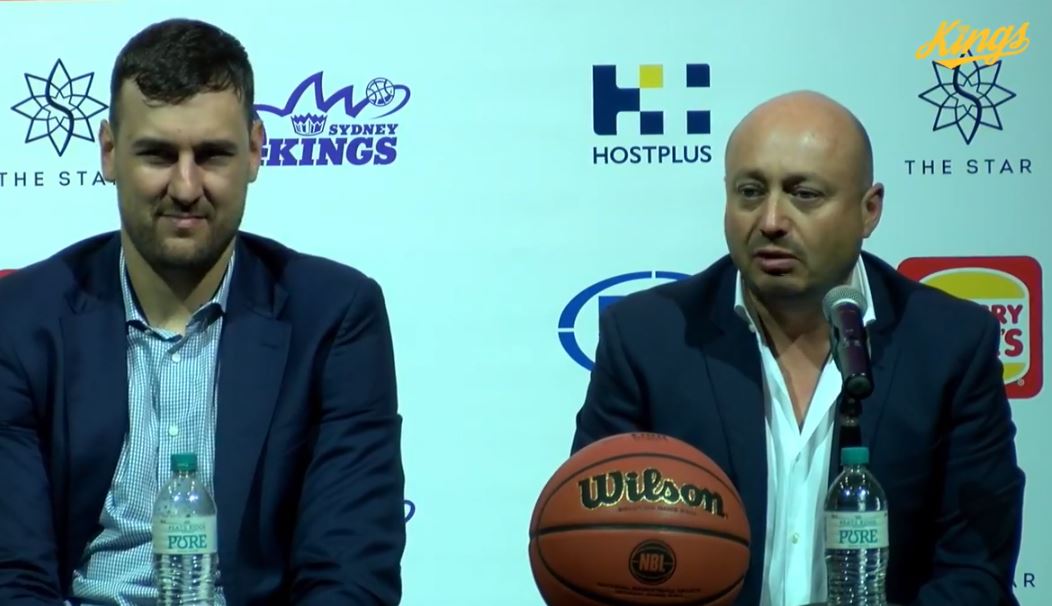 TIME TO DELIVER: Andrew Bogut is introduced by NBL boss Larry Kestelman. Now it's time.