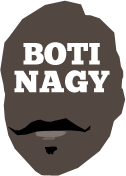 ---
Advertising opportunities available.
Please contact me.
---
Moore the merrier
Tweet
WHEN Adelaide 36ers coach Joey Wright reached out to Ramone Moore in the NBL off-season, the Philadelphia-born shooting guard was rapt to return to Australia.
While Moore, 28 and 193cm, was a consistent weapon in Melbourne United's 2016-17 armoury, in 20 games before his season came to a premature end through a calf injury, he averaged 10.1 points at 46 per cent, 2.9 rebounds and 2.0 assists in 21 minutes.
Let's just say, with all of Melbourne's heavy artillery, Moore was reduced to firing a handgun – a role he nonetheless fully embraced as the seasoned pro he is.
But Moore can do so much, um … more.
He revealed that at the preseason Blitz in Brisbane when he blitzed the hockey pucks out of the 36ers in their first encounter.
Starting in the absence of injured Rio Olympian Chris Goulding, Moore opened United's 100-97 victory over Adelaide with a jumpshot in transition, followed by a triple in transition, before backing in Brendan Teys and scoring off the block to have Melbourne's first seven points.
He was breath-taking.
His successful baseline drive gave him nine of Melbourne's first 12 points and by halftime, he had 20 and looked unstoppable.
Everything eventual Larry Sengstock Medallist Bryce Cotton gave champion Perth Wildcats at the end of last season, Moore showed off at the start of it.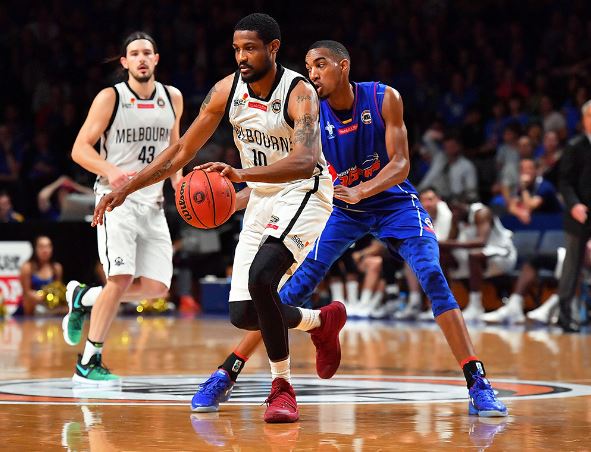 He sat out much of the second half against the 36ers – it was a preseason game, after all - before his 2-of-2 free throws with 9.1 seconds left clinched the contest.
"I was just trying to go out there and show what I could do," he said today.
"I think Chris wasn't playing, he was hurt or coming back from injury? I'm not sure."
If Moore was giving a glimpse of his capabilities, Wright was paying attention.
"I'd seen him in college but I hadn't coached against him," the 36ers' mentor said of the Temple University star, Moore an all-Atlantic 10 Conference First Team All Star selection as a senior after averaging 17.3 points, 3.4 assists and 4.3 rebounds.
"They had a ridiculous trio of guards in college and I remembered him.
"But yeah, he blew me away in that first game – his mid-range, 3-point spot up and ability to get to the ring.
"He took what came and he also moved the ball when he needed to move it."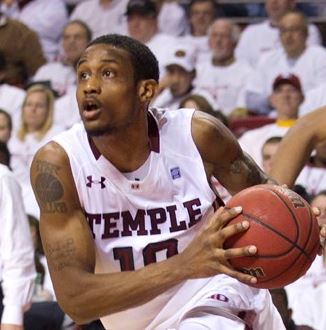 Unquestionably, once the regular season started, Moore was asked for a different contribution, coming off the bench and providing punch for United.
"I had a different role (then)," he said. "But everyone at United was great.
"It was very easy to accept that role.
"It's Chris' team. They looked after me very well and I had a great time. What could I be mad at?"
Clearly, United felt the same about Moore but also was going in a different direction this season, retaining playmaking superstar Casper Ware, leaving Goulding to handle the shooting guard chores and bringing in Casey Prather at the three spot.
Roll in another key Rio Olympian in David Andersen, last season's league-best boards man Josh Boone, NBL champions Tai Wesley and David Barlow, centre Majok Majok and new face Craig Moller and Melbourne will start the season as a title favourite.
Again.
It did so ahead of 2015-16 when it won the Blitz and started with a 10-0 run, and again in 2016-17 when its playing stocks were even more mesmerising. The massive difference this year is new coach Dean Vickerman, who did his apprenticeship under Boomers boss Andrej Lemanis at NZ Breakers before coaching that club to the 2014-15 NBL Championship in his own right.
Adelaide will open its season against United at home (twice!) but Moore has zero angst about his Melbourne experience.
Indeed, his joy at playing in Australia made Wright's overtures music to his ears.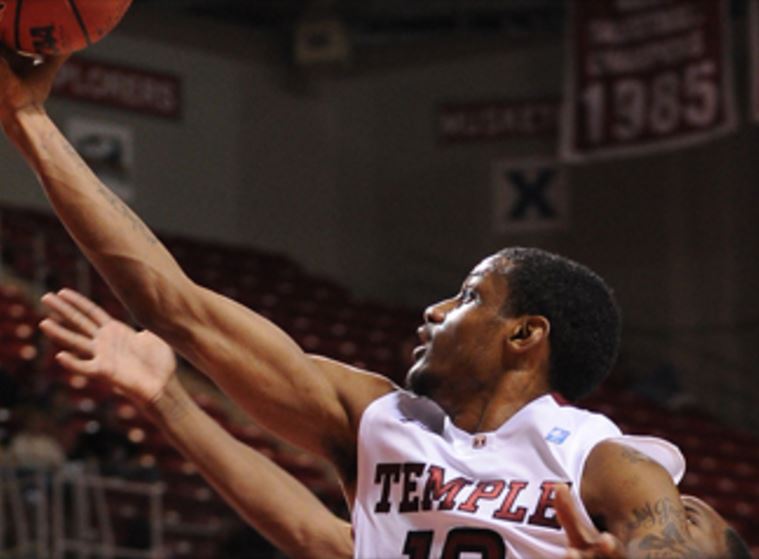 "Joey reached out to my agent, we came in contact and we got the deal done early," Moore said.
"Australia is the best place I've been so far."
Moore has played in Italy, Israel, the NBA D-League, Hungary, Ukraine and Lithuania, and while each was a unique experience adding to his rich life story, Australia wins hands down.
"The food, the language, the competition, the hospitality, really Australia is the best place I've been," he reiterated.
"Australia is a great country to be in."
Moore has enjoyed the lifestyle here so much that staying longer is, in his own words, "a high possibility".
Who knows? Maybe as Kevin Lisch steps aside from his Boomers career in a few years, a naturalised Ramone Moore could become an option.
The NBL finishing early also presents further overseas opportunities.
"I'm really looking forward to this season," Moore said.
"Joey's offence will allow me to show more because he likes to get up and down the floor pretty fast.
"It will allow me to show what I'm capable of."
What Moore is capable of is exciting for 36ers fans and for a league continuing to attract quality imports and star Aussies.
"He can play the point, the wing, post guys up and get to the rim," Wright said.
"I've had a lot of people go: 'Wow, you've got a good one'.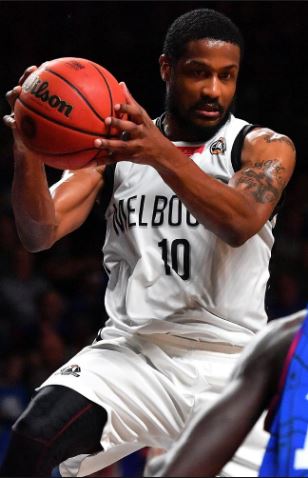 "Melbourne was extremely complimentary of him and really high on him as a person too.
"Before he got here and (fellow new import) Ronald Roberts was on his way, he was asking if they'd got in OK and making sure they arrived safely.
"How many imports care enough about someone else to do that?"
Moore is a quality human being, of that there is no doubt.
In college, he switched his playing number from #23 to #10 – which he also wore with United and will with the 36ers.
"My cousin's son died in a car accident," he said. His 10th birthday would have been on February 10.
Adelaide fans will be rapt to see their new #10 and the second star guard the club has signed from Temple University – Rick Brunson was the first in 1995 - and Moore is equally excited about playing in front of the Sixers' faithful fan base at Titanium Security Arena.
"I remember last year, we were up in one of the games and as Adelaide caught up, the crowd was going crazy," he said.
In 2017-18, the fans will have even more reason to "go crazy" as Moore delivers far more than expected.