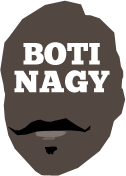 ---
Advertising opportunities available.
Please contact me.
---
Moore there for Creek
Tweet
ADELAIDE 36ers import combo guard Ramone Moore may have been a hot property after the NBL Finals last season, but he was only ever coming back to the Sixers.
"Just the comfortability," Moore said of the reason he signed for two more years at Adelaide.
"I love playing for (coach) Joey (Wright), I love my teammates there. We were only a game away from winning the championship so I figure, everything's there, why wouldn't I stay there?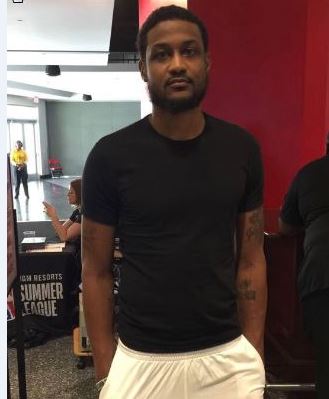 "I'm happy to be back and I can't wait to get back and working toward the season."
Attending the NBA Summer League in Las Vegas to see how 36ers' teammate Mitch Creek was continuing to fare with Dallas Mavericks, Moore said he was enjoying watching how he was going.
"I'm happy for him," Moore told nbl.com.au's Tommy Greer of his teammate's progress.
"It's tough for us to lose him, but at the end of the day, he's chasing his dream which is trying to get into the NBA and you've got to respect that.
"We all work hard and everybody's dream is to play at the highest level possible, which is the NBA.
"So hopefully it works out for him. I'm here to support him and you know we'll miss him for sure."
Moore, 29 and 193cm, took NBL Best Sixth Man honours for the 2017-18 season, averaging 11.6 points, 3.2 rebounds and 2.6 assists per game in a 36ers team which spread the scoring load.
He is the only import under contract for the 36ers.
Creek had his best night at Summer League with 13 points on 5-of-7 shooting and seven rebounds in 18 minutes as a starter when Dallas whipped Golden State 91-71.
His follow-up in an 83-95 loss to Chicago Bulls wasn't quite as impressive, though eight points and six rebounds in 22 minutes was solid.
"I missed some open shots and some easy ones that I felt I could have had," Creek said.
"There was a lot of loose balls and a lot of balls I got my hands on with deflections.
"I feel I could have had a bit more of an impact if I was been a bit cleaner.
"We did a pretty good job of controlling the tempo for most of the game but couldn't finish it off.
"The coaches kind of said to me, leading up to this, they wanted to see another solid game out of me and that would make things for them a bit easier in their decision-making process.
"I felt like I did a good enough job. I thought I was solid in my time.
"But like I said, there's always things you could improve on and if I'd stuck a few more of those open threes, it would have been a bit nicer.
"But at the end of the day, still a solid performance I think."
With one consolation game to go, Creek knows what he has to do.
"Go out there and just play my absolute arse off," he confirmed of his plans for the Mavericks' final Summer League outing in 48 hours.
"I'm either going to be 20-of-20 or 0-of-20 but we'll find out."