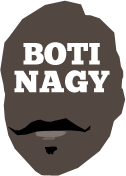 ---
Advertising opportunities available.
Please contact me.
---
NBA: Big Ben chiming daily
Tweet
IT seems a day cannot go past on the NBA schedule without Australia's first bona fide international megastar, Ben Simmons, creating headlines.
And isn't that just sensational?
Not since Lauren Jackson ruled the women's basketball world has Australia seen such a phenomenon as Simmons, 21 and 208cm.
(Although our LA Lakers backup centre Andrew Bogut, who played Simmons' Philadelphia 76ers recently, says he has grown and is no longer "just" 6-10, or 208cm.)
While the Boomers lob in Chinese Taipei ahead of their first FIBA World Cup qualifying zone match against the hosts Friday, the prospects of Simmons in the green-and-gold is positively tantalising.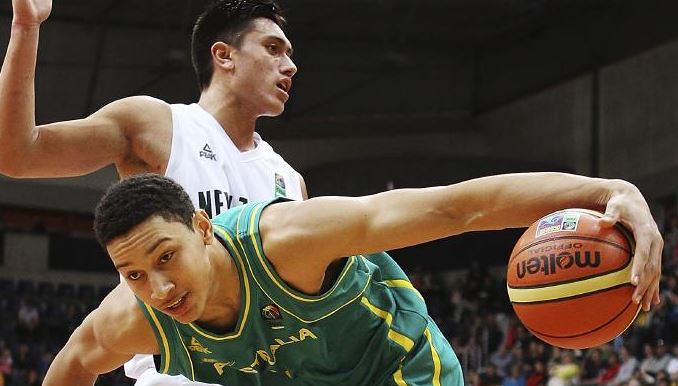 He's come a long way since suiting up for the Boomers in their Oceania qualifications in 2013 ahead of the 2014 FIBA World Cup.
Today for example, Simmons scored his NBA career-high with 27 points which, coupled with his 10 rebounds, gave him his 11th double-double in 16 games as a pro.
He was 11-of-15 after halftime, shot at 54 per cent for the game and also had two assists and four steals as the 76ers saw off Utah Jazz 107-86. Joe Ingles had eight points, an assist and a rebound for the Jazz.
Off the court, Simmons also has caused a stir with Four'N Twenty pies signing a multi-year sponsorship with the 76ers in what the franchise says is its first international corporate arrangement.
PIE IN THE SKY? OKC's Terrance Ferguson tucks into a meat pie. Now he can get one in Philly!
The meat pies now are on sale at Philadelphia's home games at Wells Fargo Arena and proving something of a sensation, much like the Melbourne-born tyro.
Four'n Twenty pies originated in Bendigo and long have been associated with VFL/AFL footy.
To celebrate the 76ers partnership, Simmons and Philadelphia head coach Brett Brown will host an "Australian Heritage Night" in the lead-up to Australia Day in January.
While remarkable events continue to swirl around Simmons, there does not seem to be any end in sight to the genuine love for Australia's newest NBA star.
Where the country has produced numerous quality players who have fulfilled key roles on championship teams, Simmons gives Australia its first-ever male player to be spoken of in such reverential tones as a Magic Johnson or a LeBron James.
After the defending NBA champion Golden State Warriors earlier this week beat Philadelphia 124-116, MVP, Olympic gold medallist and superstar, Kevin Durant also chimed in on Simmons.
"He's something that I've never seen before as (really) playing the point guard. That height, that speed, and that strength," Durant said.
"You can tell he's Aussie too. He doesn't mind getting into some scuffles and showing his feisty side. That's going to mean well for the Sixers down the line."
NBA champion Kevin Garnett also spoke out this week, but his focus was Matthew Dellavedova's Aussie teammate at Milwaukee Bucks, Thon Maker.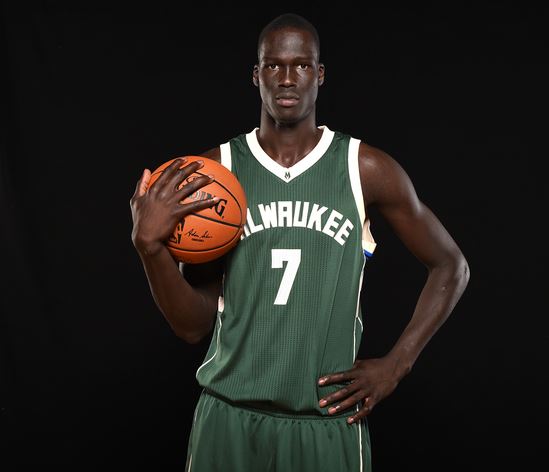 "Thon Maker reminds me a lot of myself. He loves the game. He's a young, exuberant athlete who has a lot of tools — he has touch; he has agility; he has really good feet," Garnett said.
"He has a really good shot, from 3-point all the way up to 19-to-21 feet. He has very good bones, as we say.
"Thon is going to be the MVP of the league one day. Mark it down. He has the bones. He has the appetite to be able to chase something like that."
There you go.
Excited about our Boomers' 2019 FIBA World Cup and/or 2020 Tokyo Olympic campaigns yet?
Garnett has Maker as an MVP, the world generally sees Simmons as a superstar-in-progress.
(And we still have players such as Ingles, Aron Baynes, Delly, Patty Mills, Bogues, Mangok Mathiang in that picture, along with Dante Exum.)
It's not unusual for Aussies to be given great accolades. Dallas Mavericks coach Rick Carlisle, who played alongside Larry Bird and a frontline of Robert Parish and Kevin McHale at Boston Celtics, rated Bogut highly last year.
"The reads, the counters, the things to take advantage of when the defence cheats, and he really is a brilliant player from the standpoint of his basketball intellect and feel for the game at that position," Carlisle said.
"You know, I was an assistant coach with (Arvydas) Sabonis back in the '90s, and he's one of the best ever.
"I really think Bogut is one of the best ever in that same kind of elk of playmaking big men."
The growing Australian international cake is infinitely exciting but Simmons is the icing.