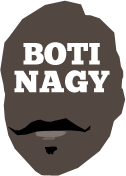 ---
Advertising opportunities available.
Please contact me.
---
NBA-NBL bond is only positive
Tweet
IT is a huge day for elite basketball in Australia with genuine matches for three NBL clubs against NBA franchises Utah Jazz, Oklahoma City Thunder and Phoenix Suns.
The choices of Sydney Kings (at Utah on October 3) and Melbourne United (v OKC on October 9) are not massive surprises, representing our major east coast cities, but maybe the Brisbane Bullets getting across to play Phoenix on October 14, might have been.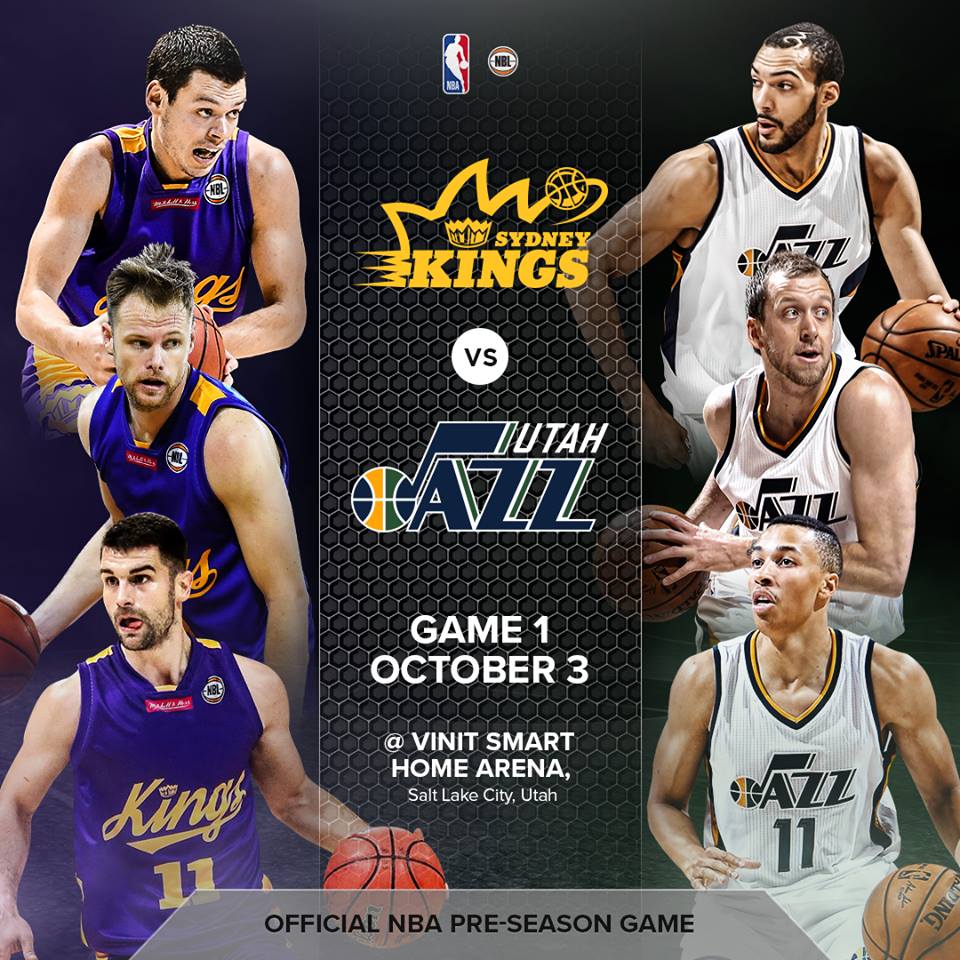 The Bullets only have been back in the NBL under 12 months so have to consider themselves fortunate.
Defending two-time champion Perth Wildcats passed on the opportunity because it is in-season here but preseason games for the NBA outfits.
Fair enough. The regular season champion Adelaide 36ers weren't offered a shot but they head to Singapore for the Merlion Cup next month and were unlikely to have accepted.
(That's despite their strong connections to Utah, where coach Joey Wright assisted at Summer League while Mitch Creek and Nathan Sobey were on the Jazz roster. Adelaide's Joe Ingles also is a key player for the Jazz.)
Should 2017 runner-up Illawarra Hawks maybe had the shot ahead of Brisbane? Or Final Four competitor Cairns Taipans?
Morally, yes. But eastern seaboard capital cities make sense and if you do not understand why, you're probably reading the wrong blog.
"This is massive for Australian basketball and an exciting opportunity for NBA and NBL players to compete together on the same floor," triple-Olympian Ingles said at today's announcement.
"As an Aussie who began my career in the NBL and now entering my fourth season with Utah, I am very proud of the growth of the game in my home country and can't wait for the Jazz and Salt Lake City to play host to Sydney this fall."
The only NBL club to previously play against an NBA team was the Perth Wildcats in 1995 in London where, as champion, they represented the region at the biennial McDonald's World Cup and ran into NBA champion Houston Rockets.
They took a beating but it was champion against champion.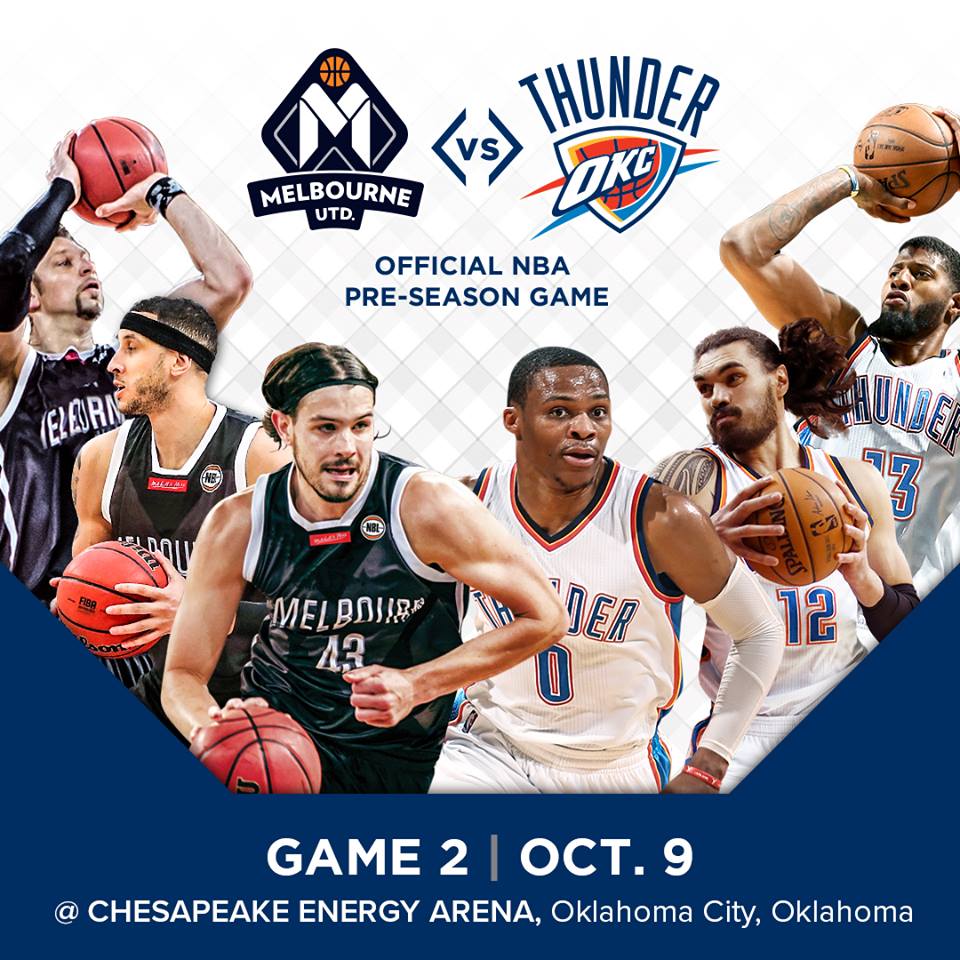 That's not to say Sydney, Melbourne or Brisbane will find the going any easier, especially when you consider they finished seventh, sixth and eighth respectively last season.
The NZ Breakers also were not impressed at being overlooked, especially with Kiwi pivot Steven Adams a key player for OKC. But as long as they keep referring to the NBL as the "ANBL", it's hard to have any empathy.
Truth is, this is a banner day for the NBL and it was Australian club teams which first laucnhed it.
NBL Executive Director Larry Kestelman has worked relentlessly to strengthen links with the NBA and today was his coup de grace. So far.
"We started at one game and when they saw we would move heaven and earth to meet their requirements we were invited to play," Kestelman said today.
"If this can evolve into a regular occurrence then I will be a very happy man."
Kestelman thanked Qantas for its support but only half-joked when he said if needs be, the league would have chartered a plane to get its teams over to the US.
"This is serious. We know the difference in the level of play – it's the biggest stage in the world," he said, Ingles confirming there was no doubt Utah would take its match very seriously.
"But it's part of the journey and I have no doubt we will have games here. They are a business, they are extremely good at what they do and they plan very far ahead so this is part of the stepping stones for them.
"I have no doubt we will have a game here."
The matches are expected to be on FOX SPORTS and also available on NBA League Pass.
Ingles and Dante Exum are the Aussie duo at the Jazz, while OKC has Adams from New Zealand, former Adelaide 36ers forward Terrance Ferguson and, of course, the NBA's reigning MVP, Russell Westbrook.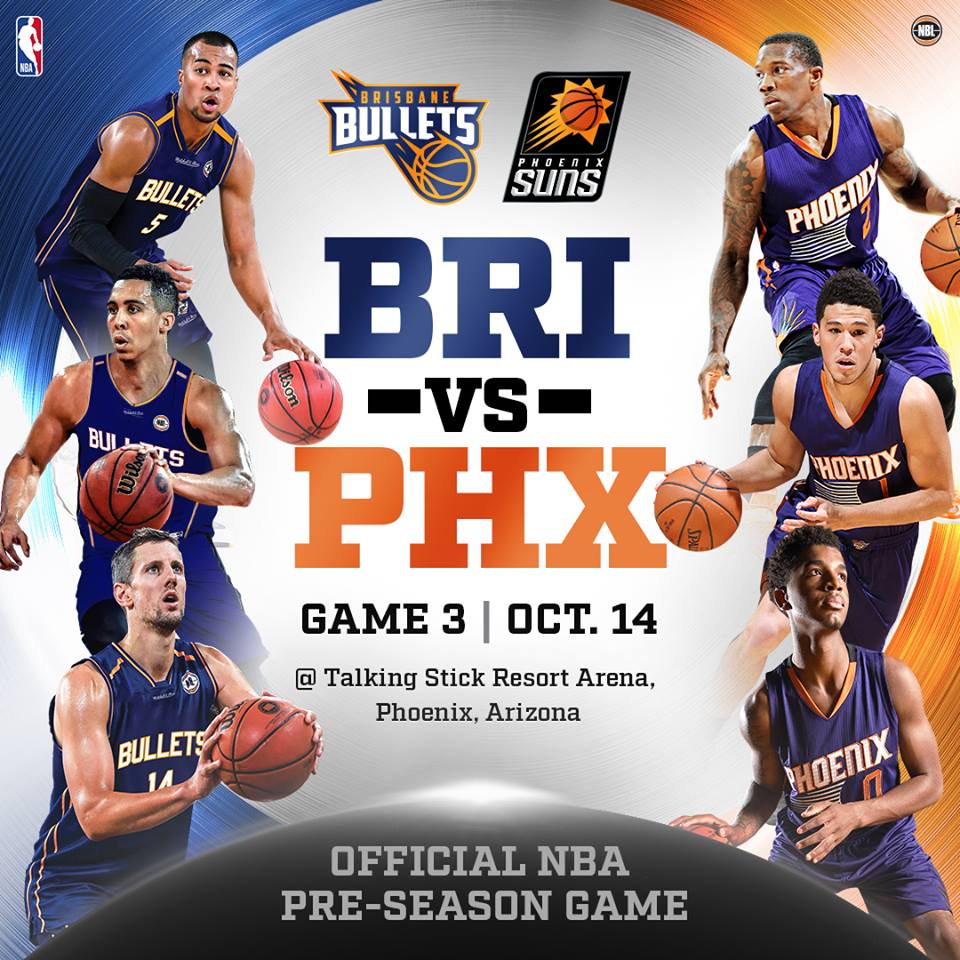 Westbrook played in all six of OKC's warmup games last year, which should excite Melbourne United fans. But not nearly as much as it will excite the players.
Make no mistake, EVERYONE at elite, competitive and pro levels wants to test themselves against the best and the NBA IS the best.
Australia never did get a crack at the Dream Team in Barcelona and while those NBA legends and megastars were smashing everyone, don't think for a second their opposition wasn't thriving on the experience. (OK, except maybe Angola).
This is a wonderful day for the NBL, made possible by its hard work and by the NBA and the rest of the world recognising Australia's standing in the game.
Larry Kestelman can take a bow.