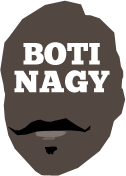 ---
Advertising opportunities available.
Please contact me.
---
NBA needs more Aussie coaches
Tweet
AUSTRALIAN basketball doesn't need NBA coaches for its national teams - the NBA needs more Australian coaches in The Show!
Most of the coaches running teams in the NBL - excluding the one who did boast "NBA experience" and succeeded in keeping stellar Melbourne United teams out of the championship hunt two years running - have a far greater knowledge and diversity of approach than many of their Show counterparts.
We're not talking about a Gregg Popovich as an example here because he is a coaching genius.
But even US college coaches who have come to Australia have struggled for success.
Yes, Murray Arnold was the obvious exception at Perth but his tenure was short because shelf-life of the American approach is brief with Aussie ballers who vastly prefer reality to rhetoric.
Mike Dunlap (pictured below), who coached Adelaide 36ers, and Chris Jent, who played for North Melbourne Giants in the 90s, both went back to the US and had head coaching stints at NBA franchises.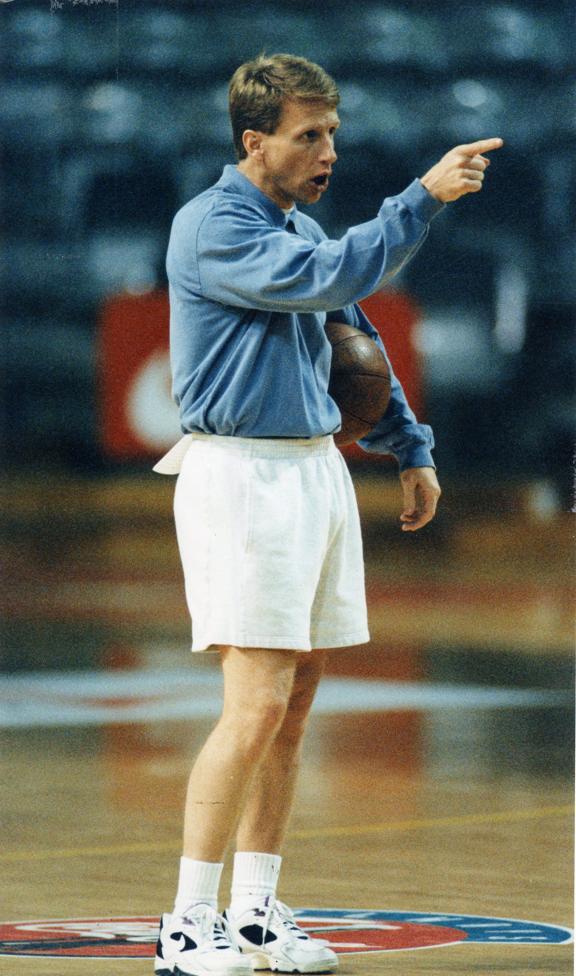 Brett Brown, who coached North Melbourne to its 1994 NBL Championship before running the Sydney Kings' program, is another who successfully used what he learnt here to springboard into the NBA, first as a member of the San Antonio Spurs' staff, now as head coach of Philadelphia 76ers.
Now in all honesty, does anyone who knows the game here truly believe Brian Goorjian could not have made the leap?
Or Andrej Lemanis? Rob Beveridge? Joey Wright?
Do we really think they couldn't bring something of true value to an NBA program, first as assistants, then later as the "main man"?
Carrie Graf had a stint in the WNBA running Phoenix Mercury and, even now, next Opals coach Sandy Brondello is busy preparing the same franchise for its 2017 season.
Brondello has already won a WNBA Championship and been the league's Coach of the Year. Has any WNBA coach or US college coach succeeded in our WNBL?
Too many of us want to believe Australians and Americans are alike but, as I have written before, other than understanding the English language, all we have in common is the capital A of Australia and America.
The next two letters tell us the stark difference. In Australia, it's all about "us".
In America, it's all about "me".
That too is the danger in so many of our young, impressionable men and women heading to college and losing their "Australian-ness" and buying into the "what's in it for me?" philosophy on which the United States is, sadly, founded.
How many times have you watched an American TV show where someone making an inquiry automatically forks over a handful of money to the person they're asking, as a matter of course?
We don't even question that. It's the norm.
But ask someone a question here and they'll tell you the answer!
(OK, that might be challengable for its simplicity but it is a fact.)
It's also a fact we produce some excellent coaches in this country.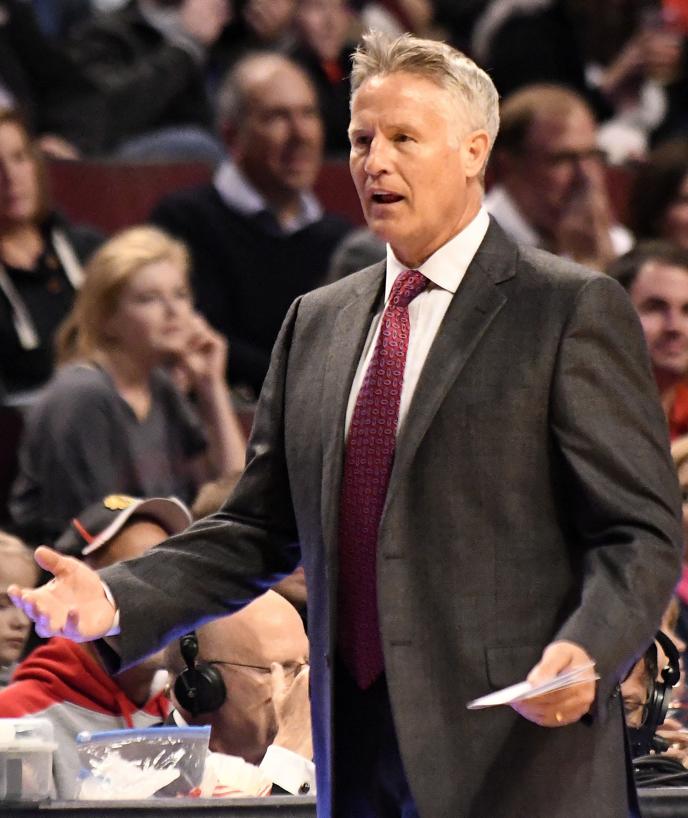 BRETT BROWN: NBL to NBA success story, despite 76ers' struggles.
It starts at a young age too when a random junior coach has to deal with an age group where he/she might have eight guards and two forwards. Guess what? That coach will usuually then tailor what's being done to the group and have a pressing, running team, for example.
The following year might mean a super 3-point shooter comes up into the age group so now the strategy is adapted. A year later, two 7-footers arrive so now the way this team plays is vastly different from two years earlier.
Same coach though, so he/she has been adapting.
College coaches know one system - their own - and they recruit the pieces accordingly. That's why there can be so much battering of square pegs into round holes when they get it wrong with a recruit.
Adapt to suit the talent? That isn't the norm, unless a college lands a truly super talent. And even then, it's still usually the talent adapting to the established system.
And coaching at the high school level is light years behind our junior system. (Unless the georgraphy teacher taking the basketball team this year knows his stuff...)
So why not our coaches heading across the Pacific instead of the other way around?