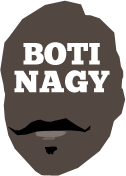 ---
Advertising opportunities available.
Please contact me.
---
United stands tall, TT slips: NBL Wrap
Tweet
THERE's a lot to take from NBL Round 18, Melbourne clinching the regular season championship, Adelaide virtually sealing second, and Travis Trice giving all an early glimpse of the upcoming Harlem Globetrotters' tour.
Trice's slip-on-the-break, keep-dribbling-the-ball, regain-your-feet, beat-two-sprawling-Hawks-defenders, drive-to-the-hoop, throw-behind-the-back-pass-to-Daniel-Kickert for the basket, would have had Meadowlark Lemon smiling approvingly from the heavens.
The Hawks came back from 25 down to close within four at 91-95 with heartbeats left before Brisbane held on to break their two-year Illawarra drought.
Trice made it onto ESPN and SportsCenter but it's pretty sure he can land another gig in April when the 'Trotters tour.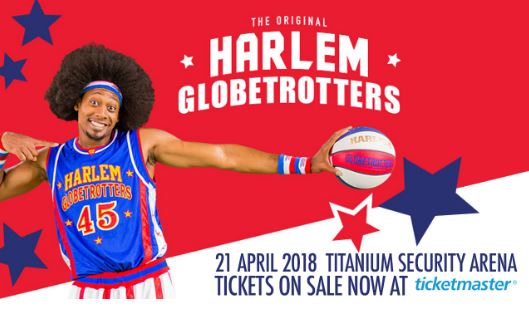 * * *
IT won't be long before the children who grew up on football in this country will be declaring Melbourne has won the "minor premiership", ignoring - as they annually do - that we don't have a premiership or a premier in basketball.
Never have. (Hopefully) never will.
We don't have a minor round, either. Tell me when you've heard that reference during the regular season, "minor round"? The lines are open. Call and let me know!
You don't hear it. It's footy, and it's fabulous there too. Love it.
But as I said, watch now as our kids who've grown up on AFL and NRL declare United minor premiers instead of the regular season champions they are.
At least YOU know the truth!
* * *
MELBOURNE twice renouncing its apparent hoodoo with New Zealand - how ironic it is it's former Breakers coach Dean Vickerman who masterminded both the jinx and its erasure! - sealed first place and with its home court advantage in the best-of-three semi finals and also in the best-of-five Grand Final Series, if it reaches it.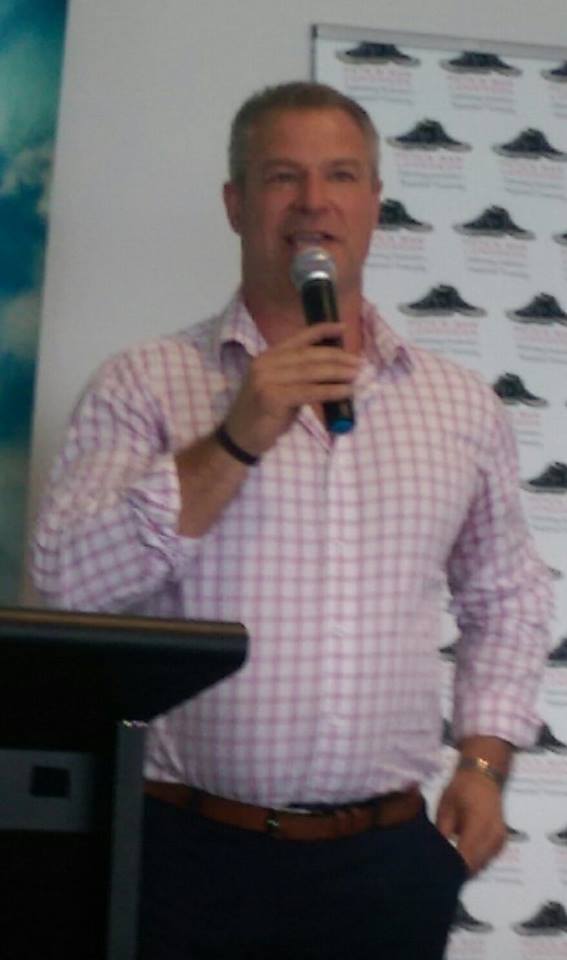 The other irony is that with how other results have fallen, it is highly likely United (1st) will be hosting New Zealand (4th) in the semi finals.
Adelaide at home needs only beat Brisbane in the last round to seal second spot. Or for Melbourne to beat Perth. Or for Cairns to beat Perth.
So if we take a not-so-wild gamble one of those three results DOES occur, Adelaide (2nd) will own home court advantage over Perth (3rd) in their semi final series, the first time the 36ers have had the home court advantage in a playoff series with the Wildcats in the Joey Wright era.
It's a good time for it too. This is the first season in which Perth has lost five regular season games at Perth Arena.
DEAN VICKERMAN (right): I did it myyyy waayy!"
* * *
MELBOURNE v New Zealand, Adelaide v Perth in the semis sets up the scenario where, should the higher-placed finishers win, it would mark the first time since 2010 neither the Breakers nor Wildcats would be in the Grand Final series.
That was the year Perth beat the Hawks for the championship, followed by New Zealand's historic breakthrough and threepeat in 2011, 2012 and 2013. Perth beat Adelaide in the 2014 Final, New Zealand won again in 2015 before Perth's back-to-back campaigns of 2016 and 2017.
The Wildcats and Breakers met in three Grand Final Series during that time, New Zealand winning in 2012 and 2013, Perth in 2016.
The only other clubs with multiple Grand Final appearances during this run are Cairns Taipans (runners-up in 2011 and 2015) and Illawarra Hawks (runners-up in 2010 and 2017.
* * *
SCROLL through the stories at B.O.T.I. over the years and you will find no shortage of references to the fact Taipans' coach Aaron Fearne is the best in the NBL at drawing up a last-second play.
He did it again at The Jungle this round with an excellent play of misdirection and execution before Nanna Egwu stepped up with a brilliant screen, Mitch McCarron made the pass and Cam Gliddon curled outside the 3-point line to sink what would be the winning triple over Perth.
Playing in front of more fans than ever in Cairns' history - 13,040 to be precise - it was the perfect ending to a game-long domination by the Taipans and does set up a further terrific rematch to close the regular season.
Having lost some faith in the Taipans after their home loss to Sydney, our pre-game prediction noted: If Cairns "does a Sydney" and wins this, Aaron Fearne should be knighted."
From henceforth and until further decree, in these pages, he now will only be referred to as "Sir Aaron".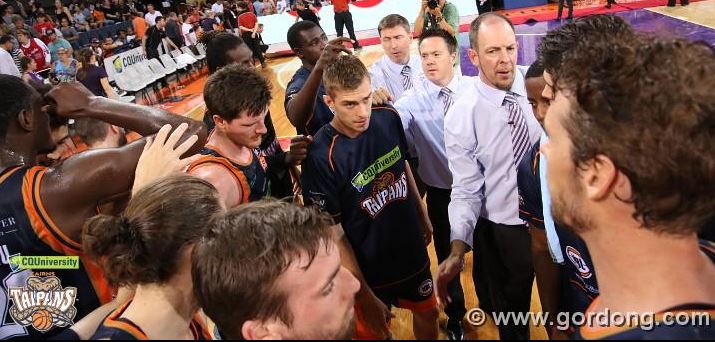 * * *
DEBATES have begun as to whether Melbourne will "rest" any players next round ahead of the playoffs.
Hmm. Risky business.
Bear in mind, all the finalists get a week off in between the end of the regular season next week and the semi finals to accommodate the Boomers' FIBA World Cup qualification matches in Melbourne against the Philippines and Chinese Taipei.
If it ain't broke, don't fix it, as the saying goes. And I still believe Basketball Australia should "rest" those NBL playoff-bound players against Chinese Taipei, as first expressed here.
* * *
ARE the 36ers better prepared this year than last when they won the regular season championship but were faltering into the finals?
"One of the things we wanted to do when we rejigged this team this year was to provide some depth, have some guys we could feel come in and make a real impact," coach Joey Wright said.
"As we've seen this year, we've had some guys come off that bench and get some things done, so we're real happy with what our bench is doing, happy with what our starters are doing.
"I just feel like we're a better ball club than we were last year, regardless of where we finished on the table.
"We're more balanced, we communicate better with one another, we've just got a better chemistry than we had last year."
* * *
BIGGEST WINNERS/LOSERS
MELBOURNE was the round's biggest winner, not only shaking off its New Zealand hoodoo but doing it twice - including United's first win in Auckland! - to claim the regular season championship.
ULTIMATELY gave the "biggest loser" tag this round to New Zealand which had a chance to close on first and instead installed itself at fourth, also losing any air of psychological advantage it enjoyed over United. Perth losing to Cairns to blow its second-place chances was a close second.
* * *
NBL ROUND 18
BRISBANE BULLETS 99 (Kickert 21, Holt 14, Young 13, Trice 12, Gibson 11; Trice, Te Rangi 6 rebs; Trice 7 assts) d ILLAWARRA HAWKS 91 (Conger 21, Clarke 20, Martin 13; Kay 11 rebs; Martin, Norton 4 assts) at The Armoury, Brisbane Convention and Exhibition Centre.
MELBOURNE UNITED 89 (Ware 26, Wesley 19, Boone 15, Goulding 11, Felix 10; Boone 12 rebs; Ware 5 assts) d NEW ZEALAND BREAKERS 83 (Sosa 22, Christmas, Loe, Newbill 11, Abercrombie 10; Vukona 7 rebs; Newbill 7 assts) at The UN, Hisense Arena, Melbourne.
CAIRNS TAIPANS 85 (Gliddon 19, Weeks 17, Egwu 12, McCarron 10; McCarron 7 rebs; Gliddon, Egwu, McCarron 4 assts) d PERTH WILDCATS 83 (Tokoto 23, Brandt 16, Cotton 14, Wagstaff 13; Brandt 9 rebs; Martin, Wagstaff, Tokoto 3 assts) at The Jungle, Perth Arena.
SYDNEY KINGS 92 (Randle 24, Ellis 17, Cadee 15, Lisch 12, Humphries 10; Ellis 7 rebs; Randle 6 assts) d BRISBANE BULLETS 80 (Kickert 18, Trice 17, Holt 16, Te Rangi 11; Kickert 8 rebs; Trice 6 assts) at The Kingdome, Qudos Bank Arena, Sydney.
MELBOURNE UNITED 100 (Goulding 21, Boone 19, Hooley 13, Barlow 11; Boone 7 rebs; Ware 10 assts) d NEW ZEALAND BREAKERS 82 (Sosa 25, Christmas, Newbill 13, Vukona 11; Ili 7 rebs; Sosa 9 assts) at The Breakwater, Spark Arena, Auckland.
ADELAIDE 36ERS 111 (Johnson 21, Shorter 20, Creek 16, Sobey 15, Childress 14, Drmic 10; Hodgson, Childress, Johnson 7 rebs; Creek, Shorter, Johnson 5 assts) d ILLAWARRA HAWKS 87 (Conger 27, Coenraad, Norton 15, Ellis 12, Kay 10; Johnson 9 rebs; Martin 4 assts) at The Sandpit, WIN Entertainment Centre, Wollongong.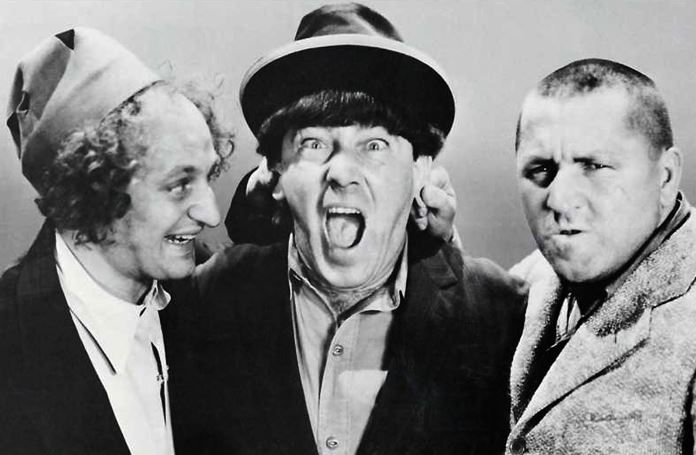 YOU LEFT Tim Coenraad off to start the second quarter???