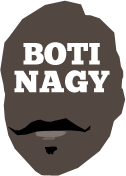 ---
Advertising opportunities available.
Please contact me.
---
NBL Bitz, not Blitz
Tweet
THE NBL season is just days away and we can start getting excited again about hearing Steve Carfino on the broadcast calls...
Or not.
There WILL be some new callers though, including Renae Ingles, wife of triple-Olympian, Utah Jazz NBA swingman and NBL championship-winner Joe.
A netball superstar, Renae (pictured) is in Salt Lake City with Joe now but will be back next month to call games in Melbourne and Adelaide before heading back to the US for Christmas.
If you were wondering also, NBL-TV will be "live" so if you aren't subscribing to Fox and want to see more than the SBS Sunday match, jump onto the all-platform format.
FEELS like this may be a hardy annual now but the music at NBL games still is over-the-top, most noticeably at the Australian Basketball Challenge and again last night at the 36ers-Kings preseason hitout.
There was a little "hitting out" too in that hitout, but I digress.
Have no idea how the commentary team in Brisbane managed to call 15 games with music blaring throughout but toupees off to the boys for their efforts.
Last night, with their regular music man unavailable, the 36ers hired a DJ who was labouring under the misconception the 1,000-strong crowd wanted to hear nonstop thumping R&B for two hours.
Um, no, they didn't, as evidenced by the flurry of social media activity - virtually all unfavourable - from an audience of diehards (who else attends preseason games anyway?) who would have been twice as happy if the game was played with the PA off.
You know, like when it was a sport and not "entertainment". Remember that? When crowds created the atmosphere?
I've always maintained there's a happy mix out there but have yet to see anyone actually get it right.
Adelaide is a basketball town so at least half the crowd during the season still come for the GAME and half come for the SHOW.
At a preseason game, they would ALL be there for the game, making what happened last night just a relentless annoyance.
Guess management should have learnt a lesson there the Adelaide crowd is quite discerning and while the R&B flogging may have been as, Adelaide 36ers suggested on social media, to promote the club's R&B Friday at Titanium Security Arena, it is sold out already.
At least that's what the scoreboard said.
Last night, even many of the folks who LIKE music at the games hated the music. That was the feedback I continuously got any time I ventured through the crowd.
Frankly, I've said this before but it bears repeating. Just flogging music over the top of a sporting contest demeans and devalues the product on the floor.
Worse - and especially so in a venue such as TS Arena where the fans can (and do) influence games - you can't hear them when they're drowned out by mindless music.
Who inspires their home team and its players? Some roaring 8,000 rabid fans or Ginuwine? (Let's not even discuss the appropriateness of the lyrics either.)
KINGS coach Andrew Gaze, a dyed-in-the-wool Hawthorn fan, admitted his AFL allegiance yesterday favoured the Swans, but not because of any new Sydney-bias from the lifelong Melbourne Tiger.
Gaze grew up in the house attached to the fabled Albert Park Stadium and when he wasn't dodging possum poop from the rafters to be shooting hoops, he would occasionally slip over to the Lakeside Oval which was home to the VFL's South Melbourne Swans.
It was those same Swans which were relocated to Sydney, hence his dilemma. After all, who didn't love the Western Bulldogs yesterday?
GOT a little too feisty for a preseason game last night after Sydney's Brad Newley shoved 36ers centre Matt Hodgson to the floor and he retaliated by decking Newls.
The crowd loved it, of course (the music was turned off momentarily) as the referees, clearly struggling with the step up to NBL, finally awarded Newley an unsportsmanlike foul and ejected Hodgson.
They got that right, the crowd then turning on Newley, a favourite son who was booed every time he touched the ball from there to the finish.
Family and friends from his junior Forestville Eagles club in attendance cheered him on though but he unfortunately looks likely to "get the Bradtke" when next he visits his ancestral home.