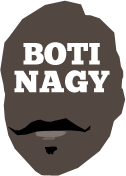 ---
Advertising opportunities available.
Please contact me.
---
Merry Christmas as Kings flex muscles
Tweet
SYDNEY threw off the disappointment of its road performance in Brisbane to beat an ultra-competitive South East Melbourne 110-98 tonight at Qudos Bank Arena, reasserting its authority at the head of the NBL table.
The Kings broke the game open in the second quarter after Didi Louzada split their 27-27 deadlock with a dunk to close the first period.
A Louzada 3-pointer, Andrew Bogut dunk and a Jae'Sean Tate bucket took the bulge to 36-27 in a 9-0 run only ended when Tai Wesley finally scored for the Phoenix.
Brad Newley's consecutive baskets, Daniel Kickert's offensive efficiency and the start of a Deshon Taylor 3-point barrage pulled Sydney's lead into double figures, Mitch Creek and John Roberson mainly holding South East's attack together.
Tate's dunk sent the teams into halftime Sydney ahead 59-47, Creek pacing the Phoenix with 16 points to the break.
But the Kings kept him scoreless after the interval, some of the offensive gap picked up by Kyle Adnam, relishing his time in the absence of injured Adam Gibson.
Adnam had a career-high 24 points and stuck three 3-pointers. Roberson led Phoenix with 25 and five triples while Creek never dropped his work-rate, still snaring a game-high 12 rebounds.
Kickert led Sydney, his 18 points at 70 percent and including a perfect 4-of-4 threes.
Taylor's NBL career-best 15 points came on an inspired 5-of-6 threes as Sydney led by 17, 88-71 at the last break.
The Phoenix plugged away till the bitter end, closing to 82-90 late, driven by Adnam and a Ben Madgen 3-pointer.
Kickert and Shaun Bruce restored order and Taylor's 3-pointer took it to 101-85 inside the last four minutes.
Dane Pineau, Adnam, Madgen and Roberson then conspired to put together a 9-0 run for 94-101 to send another shiver through the league-leaders.
Xavier Cooks' activity on the boards (nine rebounds, three blocks and a steal) was important, as Newley and Bruce with a monster three, put it out of reach, drawing the curtain on Round 12.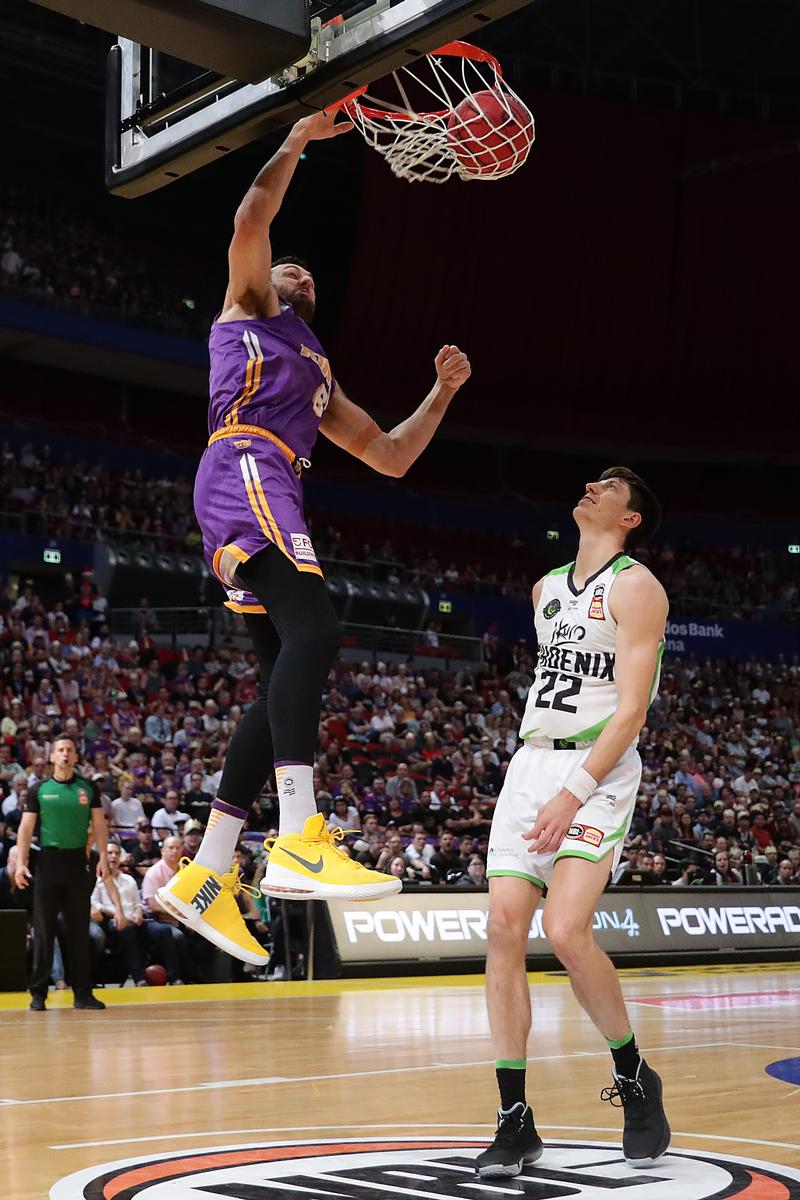 NBL ROUND 12 RESULTS
NEW ZEALAND BREAKERS 90 (Hopson 24, Henry 17, Abercrombie 15, Ashley, Delany 13; Hopson 9 rebs; Henry 4 assts) d SOUTH EAST MELBOURNE PHOENIX 84 (Creek 24, Roberson 13, Madgen 11, Wesley 10; Pineau 9 rebs; Roberson 7 assts) at Horncastle Arena, Christchurch. Crowd: 3,333
ILLAWARRA HAWKS 93 (Dech 18, Coenraad 14, Ogilvy 12, Blanchfield 10; Ogilvy 9 rebs; Naar 7 assts) d ADELAIDE 36ERS 84 (Randle 26, Johnson 19; Griffin 10 rebs; Randle 6 assts) at Adelaide Entertainment Centre. Crowd: 8,824
BRISBANE BULLETS 87 (Magnay 23, Patterson 15, Gliddon 13, Sobey 12; Magnay 14 rebs; Cadee 4 assts) d SYDNEY KINGS 80 (Ware 26, Tate 13, Kickert 12; Cooks 7 rebs; Ware 3 assts) at The Armoury, Nissan Arena. Crowd: 4,016
MELBOURNE UNITED 87 (Long, Trimble 23, McCarron 12, Barlow 11, Goulding 10; Long 13 rebs; Trimble 6 assts) d PERTH WILDCATS 74 (Cotton 15, White 14, Kay 11; Kay 5 rebs; Martin, Cotton 3 assts) at The Jungle, RAC Arena. Crowd: 13,130
NEW ZEALAND BREAKERS 91 (Hopson, Henry 21, Loe 13, Abercrombie 10; Hopson 8 rebs; Hopson, Henry 5 assts) d ILLAWARRA HAWKS 89 (Blanchfield 19, Ogilvy 18, Naar 17; Ogilvy 7 rebs; Glover 4 assts) at The Sandpit, WIN Entertainment Centre. Crowd: 3,561
CAIRNS TAIPANS 94 (Newbill 26, Oliver 21, Djeric 15, Deng 13; Oliver 15 rebs; Machado 13 assts) d ADELAIDE 36ERS 86 (Randle 19, Kyei, Johnson 15, Griffin 11, McVeigh 10; Griffin 11 rebs; Randle 7 assts) at The Snakepit, Cairns Convention Centre. Crowd: 4,265
SYDNEY KINGS 110 (Kickert 18, Newley 16, Taylor 15, Tate 14, Bruce 12; Cooks 9 rebs; Ware 7 assts) d SOUTH EAST MELBOURNE PHOENIX 98 (Roberson 25, Adnam 24, Madgen, Creek 16; Creek 12 rebs; Adnam, Roberson 5 assts) at The Kingdome, Qudos Bank Arena. Crowd: 10,070