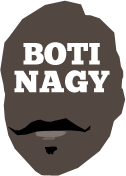 ---
Advertising opportunities available.
Please contact me.
---
NBL Cup 1: Wildcats end the streak
Tweet
THE NBL Cup flew off to a flyer on Saturday, Cairns reversing two home losses against Illawarra and Perth closing Melbourne's winning streak at six, "Coaches Challenges" one of the talking points of "The Big Show".
Trevor Gleeson's 250th NBL win could not have been more timely, following from the Wildcats' humiliation by South East Melbourne.
Ending the winning streak of much-vaunted Melbourne at six was a huge statement by the defending champions who are closer still to Bryce Cotton attaining Australian citizenship during the season.
It becomes a scary thought for anyone not a part of the Red Army. Here's another scary thought for those who continue to fail to give Gleeson his props as a top coach.
He has won five NBL championships. That is more than Adelaide, Brisbane, Cairns, Illawarra, Melbourne, New Zealand, South East Melbourne (Phoenix AND Magic) and Sydney. (And any other defunct club too, for that matter.)
WITHIN hours of NBL legend Cal Bruton declaring Brisbane as his side most likely to sneak into the Top Four, the Bullets were being humbled by South East Melbourne, squandering a 16-point lead to lose by 16.
Keifer Sykes was on target for the first triple-double of his NBL career with 14 points, 10 rebounds and 11 assists as Brisbane lost Jason Cadee to injury early and whatever pizzaz it showed early gave way for cheesy crust pizzas and a further night dissecting another one that got away.
YES, definitely a fan of the "Coach's Challenge", exclusive to the NBL Cup. It does have one flaw though. The review is restricted to the actual call in question, which probably is fair enough. Was it right or wrong?
Wrong and we have a jumpball - and who isn't happy to see that tradition incorporated wherever possible? (Possession arrows are for juniors, let's be frank.) But here's the rub. When reviewing the call and the reason for it becomes blatantly obvious, why can't there be a penalty?
Case in point. Adelaide's Tony Crocker is called for a foul on a 3-point attempt by Phoenix's Cam Gliddon who hits the floor. When the foul is reviewed, it is deemed as NOT a foul. So here's my query. If it now is evident the referee was conned into the call because of the shenanigans of a player - obviously Gliddon blatantly flopped - how does he then escape a tech foul for flopping?
I get it. You don't have to explain it. The refs can only retain or reverse that call and not make another one. But when the call clearly was the direct result of a trick, a penalty is surely appropriate. The culprit escaped scot free.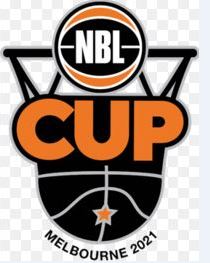 ROUND 1 - GAME BY GAME
IT only took a Mike Kelly "Coaches Challenge" at 3:36 in the third quarter against Illawarra to substantially change the course of Cairns' future this season.
Kelly challenged a foul call on Scott Machado - it would have been his third foul - and when the decision was reviewed and overturned, the momentum swing was subtle but swift.
The Hawks led by 12 and still were ahead by nine when the decision was reversed.
Jordan Ngatai's 3-pointer (he scored a career-equalling best 17 points with 5-of-7 threes) to close the first half cut the Taipans' deficit to five at the interval but it was still all Illawarra despite Deng Adel's horrific shooting night.
Adel saw the skyfall with 0-of-15 - the single worst individual return in the history of the NBL - and his 23 minutes were supremely expensive, ugly and difficult to watch as Machado, Ngatai, Majok Deng and Mirko Djeric steered Cairns to victory.
Well done Mike Kelly, student beating teacher this time. People may have thought he was crazy, doing what he was doing but to paraphrase John: "People asking questions, lost in confusion. Well he told them there's no problem, only solutions." Relieved he was right.
CAIRNS TAIPANS 101 (Machado 31, Ngatai 17, Djeric 16, Oliver, Deng 13; Machado, Oliver 8 rebs; Machado 6 assts) d ILLAWARRA HAWKS 95 (Harvey 24, Deng, Jessup 17, Bairstow 13, Froling 12; Froling 12 rebs; Harvey 6 assts) at John Cain Arena. Cup Points: Cairns 6, Illawarra 1
* * *
YOU just can't keep a good man down and Perth superstar Bryce Cotton is more than just good. Having their pants pulled down by SEM Phoenix, the Wildcats showed they still are the big knobs with a statement performance against Melbourne.
In fact they looked in control at the main break until Mitch McCarron fired up unbeaten United in the third. From there it was back to an even-money bet until Cotton started picking his moments, leaving Yudai Baba wishing he was strumming a sanshin in a garden somewhere and Sam McDaniel wishing he was at the gym comparing biceps with dad Wayne.
John Mooney had some great moments, Jesse Wagstaff was alight from out of sight and Mitch Norton did more important things than the stats showed.
Bear in mind, United still was down Chris Goulding and Shea Ili but when the game was up for grabs, Cotton reached out and sealed it.
Scotty Hopson had two chances to pinch the match with a pair of wide open 3-point looks - the type he's paid the big bucks to make - and instead he cashed out. Cotton then iced it from the line.
Proving he is ambidextrous, Wagstaff finished the match missing an uncontested layup, but this time with his right hand.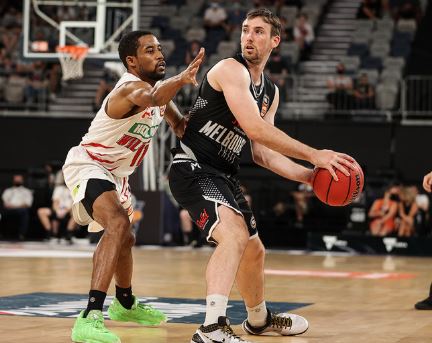 PERTH WILDCATS 89 (Cotton 29, Wagstaff 14, Blanchfield 13, Mooney 12; Mooney 9 rebs; Cotton 7 assts) d MELBOURNE UNITED 85 (Landale 20, Barlow 11, McDaniel, Hopson 10; Landale 10 rebs; Landale, Hopson 4 assts) at John Cain Arena. Cup Points: Perth 5.5, Melbourne 1.5. Crowd: 3,711
* * *
WHEN Brisbane went on a 17-0 tear to race from 6-7 to 23-7 over the Phoenix, my "best bet" of the round looked in dire straits.
But these guys don't get their money for nothing (or their chicks for free) and by halftime, after weathering even a reverse two-hand slam from Matt Hodgson and some great offence from Anthony Drmic and Nate Sobey, South East Melbourne was back in the contest, via Mitch Creek.
Keifer Sykes again was the mastermind, producing a triple-double of 14 points, 10 boards and 11 assists and Creek's 29 points came at 60 per cent, with nine rebounds as well.
Cam Gliddon enjoyed his 5-of-8 threes a lot more than his frustrated former Bullets fans and Kyle Adnam again made his case for Best Sixth Man with 15 points and six assists.
He even turned into Kareem Adnam-Jabbar with a skyhook over Hodgson as the Phoenix destroyed Brisbane with a 31-17 final quarter that left a team of dedicated cardiologists struggling to find a team pulse, let alone a heart.
SOUTH EAST MELBOURNE PHOENIX 99 (Creek 29, Gliddon 19, Adnam 15, Sykes 14; Sykes 10 rebs; Sykes 11 assts) d BRISBANE BULLETS 83 (Hodgson 20, Drmic, Sobey 16; Hodgson 9 rebs; Sobey 4 assts) at John Cain Arena. Cup Points: SEM 6, Brisbane 1.
* * *
ADELAIDE's 29-18 second quarter turned its game against Sydney around completely, but sadly for diehard 36ers fans, their boys forgot to stand up after halftime as the Kings raced away with the game.
Trailing 52-55 in the third, Casper Ware set Sydney alight with three consecutive 3-pointers forcing Connor Henry to recognise it wasn't only returning big-man Dan Kickert, Tom Vodanovich and Dejan Vasiljevic knocking down triples for the Kings.
His timeout did nothing to stimulate his team - maybe he was dribbling too much? - as Vasiljevic with consecutive buckets, then Kickert, pushed the buffer to 67-55. Shaun Bruce showed Brad Newley what he has learnt from the warrior with a pinpoint fullcourt pass for 69-55 before Keanu Pinder fouled Didi Louzada on a 3-point attempt.
Pinder might have the name but he sure doesn't have the game.
All up it was a 19-0 Kings avalanche, Adelaide mustering eight points for the period - four by Isaac Humphries in the final two minutes - the Sixers not only not on the same page but in different books amid widespread libraries.
Newley even threw down two dunks, Adelaide's decision-making on and off the floor questionable considering injured Jeremy Kendle did not play while Sydney was showing what value you can draw from an Archie Woodhill.
SYDNEY KINGS 94 (Ware 23, Vasiljevic 22, Kickert 11; Hunter 9 rebs; Newley 4 assts) d ADELAIDE 36ERS 77 (Crocker 15, Humphries 14, Dech 13, Giddey 10; Giddey 7 rebs; Giddey 7 assts) at John Cain Arena. Cup Points: Sydney 6, Adelaide 1. Crowd: 2,566.
* * *
THERE was no way Deng Adel possibly could again go 0-of-15 and he quickly showed his intent by swishing a 3-pointer on NZ. Soon after he had this dunk, the Hawks were flying.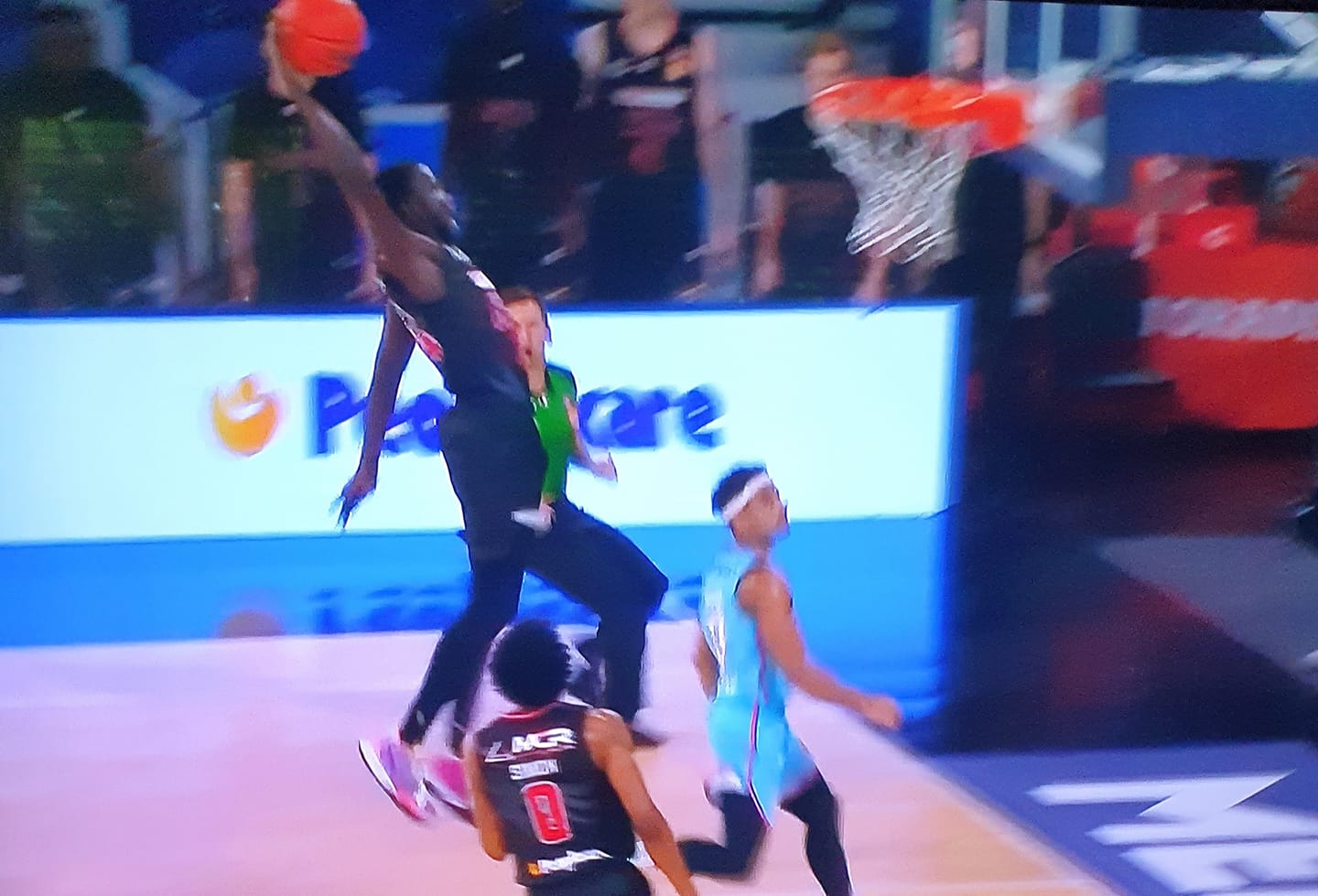 New Zealand battled back to steal half a point from the first quarter but Illawarra had Tyler Harvey showing off his huge range from his bag of offensive tricks and Justinian Jessup following suit.
To their credit, these broken Breakers tried to find a way home but only a trip home can salvage their season.
Colton Iverson had his best game with a 13-point, 17-rebound double and the Websters combined for 42 points but this is a team now understandably struggling for focus and unable to sustain the pressure necessary to keep Illawarra on a back foot.
The Hawks took care of business while Tai Webster, Tom Abercrombie, Lamar Patterson, Finn Delany and Iverson showed they are five uneasy pieces.
ILLAWARRA HAWKS 102 (Harvey 22, Jessup 20, Bairstow 17, Adel 10; Froling, Simon 6 rebs; Harvey 4 assts) d NEW ZEALAND BREAKERS 88 (C.Webster 22, T.Webster 20, Patterson, Iverson 13, Delany 11; Iverson 17 rebs; T.Webster 7 assts) at John Cain Arena. Cup Points: Illawarra 5.5, New Zealand 1.5
* * *
ONCE again those Taipans looked the goods and took this contest up to Melbourne, even on the verge of dishing out United's second loss.
But losing Majok Deng after 4:38 when he already had four points and three rebounds - he is out for six weeks with a partial MCL tear and bone bruising - came back to haunt the Taipans later when Melbourne was surging and Cairns lurching.
Dean Vickerman drew important contributions from players such as Sam McDaniel, Mason Peatling and David Barlow, who provided important support for Jock Landale (18 points, 11 rebounds, 4 assists, 2 blocks), Mitch McCarron (17 points, seven assists, five steals) and Yudai Baba (17 points at 75 per cent, while working over Scott Machado).
Jack White's nine points and eight bopards also were important with Scott Hopson still driving down Main Street of Struggle Town.
Taipans forward Kouat Noi had a career-high 27 points but there just wasn't enough in the tank for Cairns to stave off the inevitable.
MELBOURNE UNITED 88 (Landale 18, Baba, McCarron 17; Landale 11 rebs; McCarron 7 assts) d CAIRNS TAIPANS 81 (Noi 27, Oliver 18, Machado 14; Krslovic 8 rebs; Machado 9 assts) at John Cain Arena. Cup Points: Melbourne 6, Cairns 1. Crowd: 2,313
* * *
THIS was a cracker of a contest between last season's grand finalists as John Mooney stamped his authority with 30 points on 12-of-13 shooting (92 per cent), with 18 rebounds, three assists and two blocks as Perth again held Sydney at arm's length.
To think some eastern states experts had him tagged as a potential liability before a shot was fired in Season 2021! According to ever-reliable @NBLfacts, the players in league history to produce 30 points, 18 rebounds at 90 per cent field goal accuracy and including at least one made 3-pointer (he had 3-of-4) are
1. John Mooney
End of List.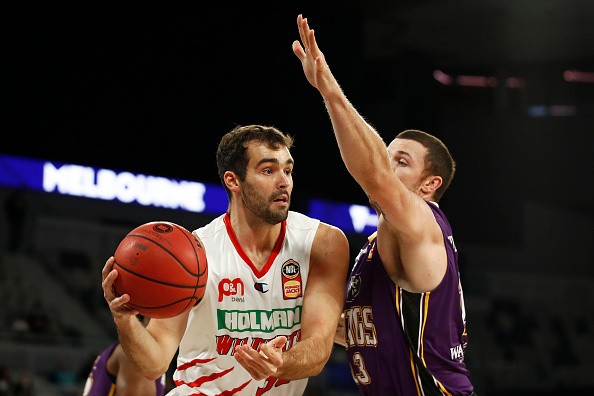 Casper Ware (34 points at 52 per cent, five rebounds, four assists, a steal) and Bryce Cotton (30 points at 56 per cennt, three rebounds, nine assists, one block) maintained their elite-level rivalry but the Wildcats also had Mitch Norton adding eight assists to 10 points and Todd Blanchfield on the money for 17.
Didi Louzada also found the map that led to his stroke, with five triples in his 19 points but Perth's 32-17 third period set up the win. Sydney, showing the heart which is its trademark, trimmed it back to three in a tense last quarter but the Wildcats were never going to surrender this one.
PERTH WILDCATS 113 (Mooney, Cotton 30, Norton 10; Mooney 18 rebs; Cotton 9 assts) d SYDNEY KINGS 106 (Ware 34, Louzada 19, Vasiljevic 13, Moller, Vodanovich 10; Ware 5 rebs; Ware 4 assts) at John Cain Arena. Cup Points: Perth 5, Sydney 2.
* * *
THE league's Jekyll-and-Hyde team Adelaide did not even resemble the outfit smacked by Sydney as it took its season series with South East Melbourne to 2-1 behind Daniel Johnson's 27-point, 11-rebound haul, Isaac Humphries' 24-point, 11-boards piece de resistance and Josh Giddey's 15 points, seven rebounds, 10 assists and two steals.
The 36ers' 30-18 third quarter had them sitting pretty before Mitch Creek swished three 3-pointers and Cam Gliddon iced one too and suddenly it was back to game-on.
While Sunday Dech did a superb defensive job on Keifer Sykes, when the star Phoenix import left the game hurt in the final minutes, Kyle Adnam made some very poor decisions - get the ball out of your hands and into Creek's for goodness sake - and when Giddey fed Humphries for this basket (below), it was over.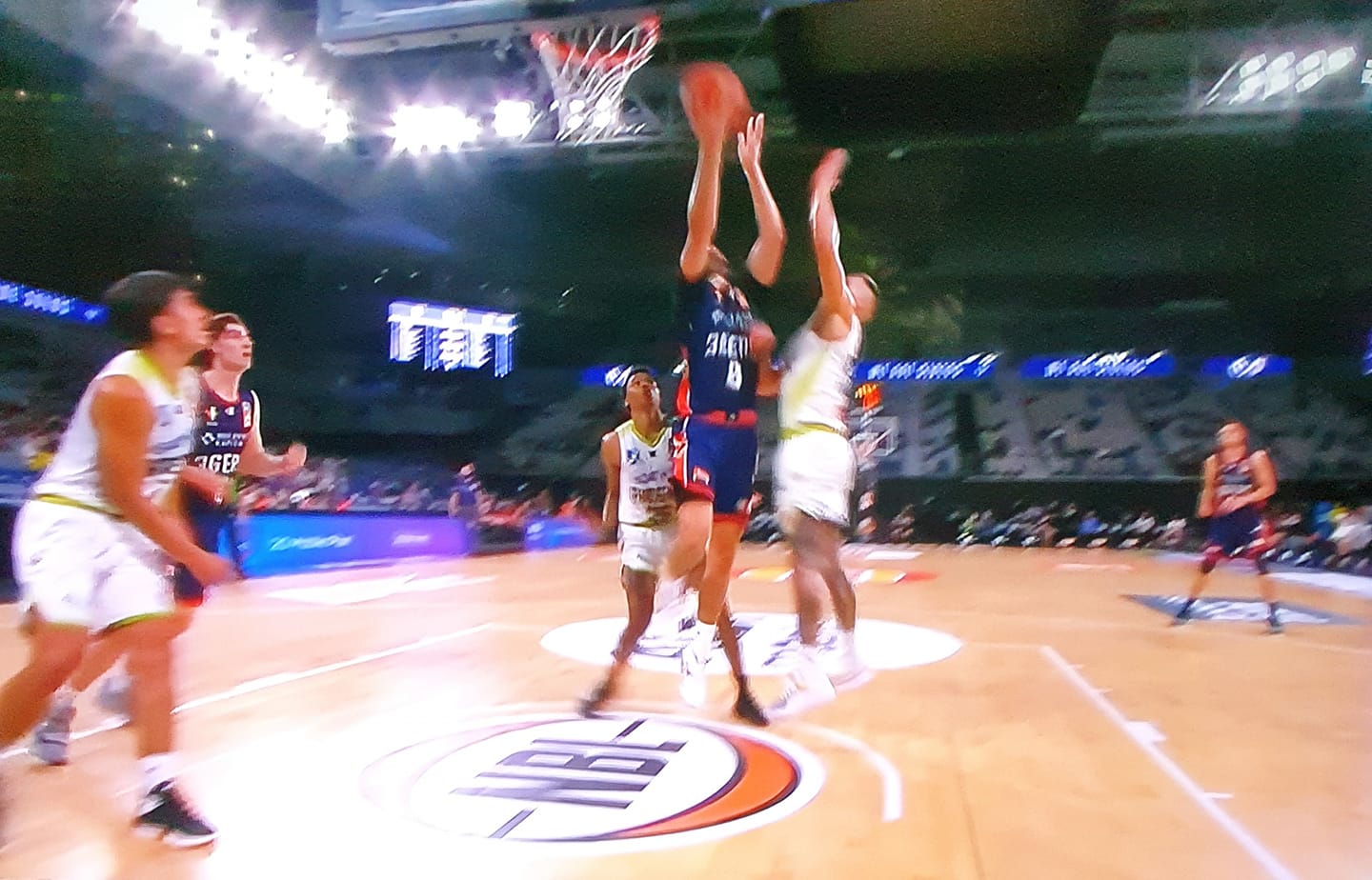 It's amazing how solid Adelaide can look when its best players are left on the floor to execute the game plan.
ADELAIDE 36ERS 99 (Johnson 27, Humphries 24, Giddey 15, Crocker 12; Humphries, Johnson 11 rebs; Giddey 10 assts) d SOUTH EAST MELBOURNE PHOENIX 94 (Creek 23, Gliddon 18, Moore 13, Wetzell 12, Te Rangi 10; Creek 13 rebs; Creek 8 assts) at John Cain Arena. Cup Points: Adelaide 5.5, SEM 1.5. Crowd: 1,079
* * *
ROUND 1 CUP LESSONS (What We Learnt)
*Mike Kelly can be a coach and a gentleman at the same time;
*Andrew Bogut's @roguebogues podcast is definitely worth a listen, especially Episode 9;
*United is a ballsy ballclub and I truly respect that. Down two to Perth with time for a last play, coach Dean Vickerman ran a play out of a timeout for a 3-pointer - two attempts in fact. That's Melbourne absolutely going for the win, none of this conservative "take the two and try for overtime" stuff. Love that. Hats off;
*If Tom Vodanovich could only get the minutes, he could lead the league in fouls;
*Dwayne Russell's popularity stems from the fact he apparently can't go downstairs often enough;
*Just when Craig Moller was another game closer to realising why every opponent leaves him open at the 3-point line, he finally stuck one, which more than likely means he will continue to believe he is Steph Curry when he is closer to Vindaloo;
*Jordan Hunter's stats don't always reflect how important he can be, case in point his blocks, rebounds and steals in the win over the 36ers;
*Judging by his four fouls in 10:20 against Perth, Jordan Hunter also thinks "lack of foul discipline" has something to do with free range chooks;
*It doesn't take a pandemic to keep the crowds at home;
*Isaac Humphries also has a Dunk of the Year candidate.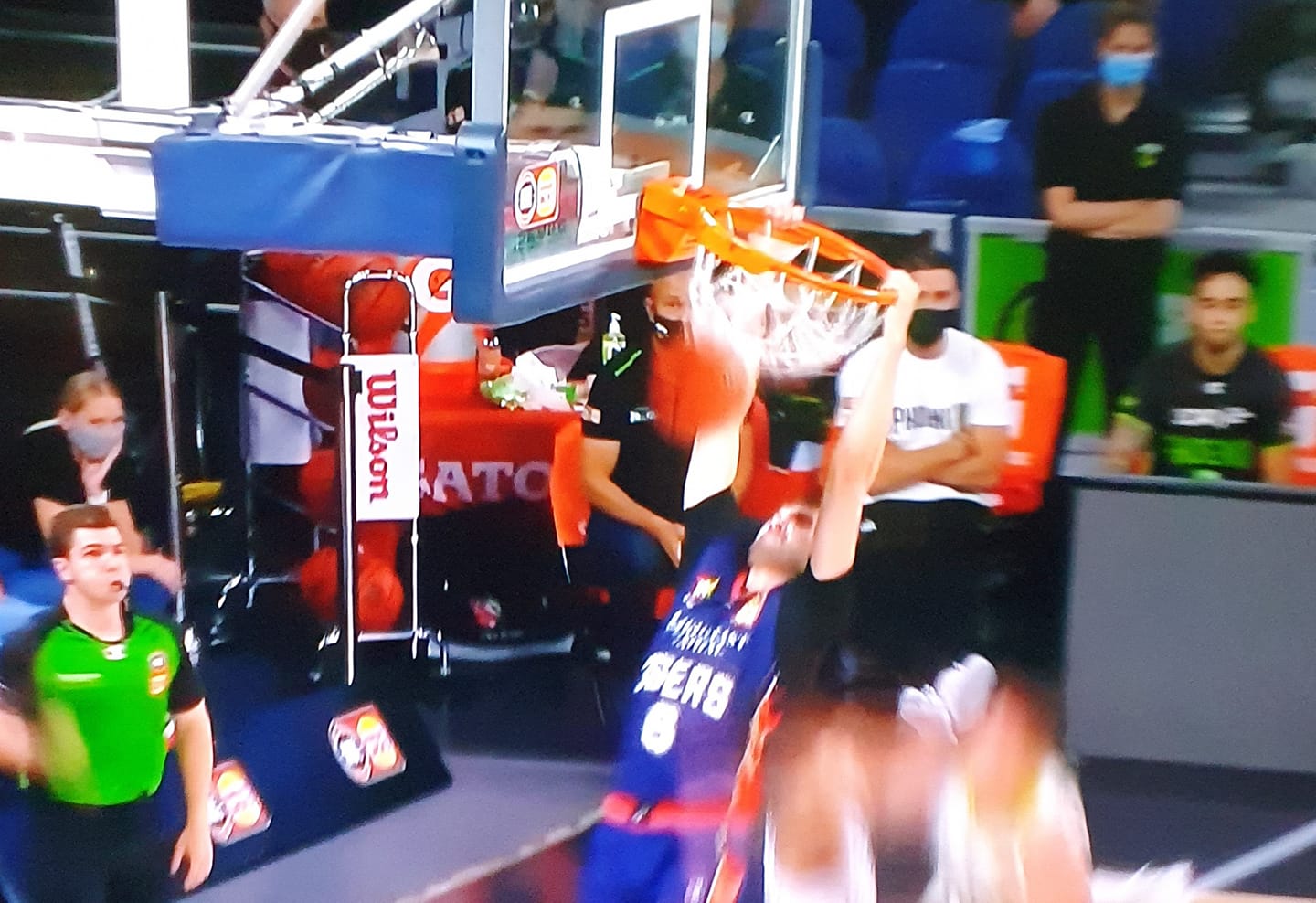 QUOTE OF THE WEEK
"We had a few kind words to the group about playing like absolute softies, to put it a nice way. We talked about it two weeks ago on the Thursday, the first one against Perth - we got absolutely bullied. Now we come out with the same intent. It's crap, so we had to try and change that and shift towards hit first and just be tougher."
- SEM captain Mitch Creek again telling it like it is at halftime of the match with Brisbane.
TOMORROW: Our Team of the Round