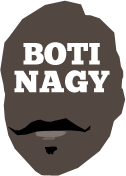 ---
Advertising opportunities available.
Please contact me.
---
NBL Cup Rd.2: Seasons riding on this Cup round
Tweet
THRILLERS, upsets, chillers and killers - Round 1 of the NBL Cup had it all, including some monumental fadeouts and flounderings that have a few clubs now teetering on the brink of irrelevance.
New Zealand and Brisbane are two of those clubs whose fotunes now are very much in the air.
While there is good reason to feel sympathetic to the Breakers' plight, in lockdown in Oz for this entire season, missing family and now also releasing import Lamar Patterson, the Bullets have no excuses for their untimely disappearing acts.
As unpalatable as it may now seem, maybe there was a reason Adelaide let five of its players go, all of them now in Bullets colours.
This is how it all looks after that first round of The Big Show.
CURRENT NBL CUP STANDINGS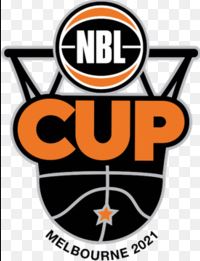 TEAM-PLAYED-WON-LOST-QTRS-POINTS
Perth 2 - 2 - 0 - 4.5 - 10.5
Sydney 2 - 1 - 1 - 5 - 8
South East 2 - 1 - 1 - 4.5 - 7.5
Melbourne 2 - 1 - 1 - 4.5 - 7.5
Cairns 2 - 1 - 1 - 4 - 7
Illawarra 2 - 1 - 1 - 3.5 - 6.5
Adelaide 2 - 1 - 1 - 3.5 - 6.5
New Zealand 1 - 0 - 1 - 1.5 - 1.5
Brisbane 1 - 0 - 1 - 1 - 1
But the pressure now is well-and-truly on, with the Bullets needing to perform and Cairns also looking to make some inroads.
Here's the good news. One of them will win this round for sure because they are opposed.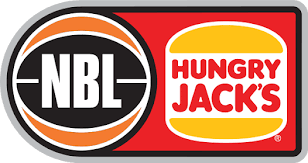 NBL CUP ROUND 2
IT honestly breaks my heart to see a team of such talent as New Zealand struggling so much with their unavoidable COVID-19 driven circumstances this season. With Lamar Patterson gone, sometimes it can be a case of addition by subtraction but it's still difficult to see them beating a steadily improving Sydney. Adam Forde is getting his message across and even Brad Newley thinks he has a few more years left in him.

With Didi finding touch now, the Kings should be rolling.
MELBOURNE thoroughly dismantled Adelaide when the season opened but United had Chris Goulding and Shea Ili in uniform for that one while the 36ers were still all at sea with who and how they were planning to play 2021. That's all changed now but simply for consistency and focus - not to mention talent and depth (oh wait, I think I just did!) - United starts favourite.

Dean Vickerman is drawing the best from everyone not named Scotty.
DOWN injured Jason Cadee now and posting such a monumental vanishing act against SEM (16 up, lost by 16), Brisbane needs to turn it around and make a statement against Illawarra. The Hawks already had the Bullets' number in Brisbane but they also owned the Taipans in Cairns but lost to them last round. So all hope is not lost for Brisbane. Just a formula for winning is missing.

The Hawks must see off this challenge to grow in title contention.
IT'S just a mad and random thought, but what if Perth just took its eye off the ball for a minute, Cairns recalled how close it came last season to rocking the champs in the semi finals, and the Taipans brought off a boilover? It's just a hunch I wouldn't rule out, even though Majok Deng has been for six weeks with a knee injury. Could this happen? Yes. Will it? Unlikely.

If you like to gamble irresponsibly, bet against the Wildcats.
WITH every round, it becomes more difficult to see where New Zealand will graft out its next win. Of course, consistency has not been Adelaide's forte and the Breakers have no fear of the 36ers so, who knows? This could be it. But despite the potential hazards posed by the shooting prowess of the Webster brothers, Adelaide's Twin Tower system of Isaac Humphries and Daniel Johnson is paying off for the most part. And Sunday Dech will shut someone down.

Adelaide can beat itself and has before. But NZ just won't have the weapons.
WHILE Tyrell Harrison at Brisbane still strikes me as Will Magnay II, I'm still debating whether Jordan Hunter can yet be considered Angus Brandt II due to his occasional erraticism. The Kings took it up to Perth last round so Melbourne can expect a fierce contest, especially with Casper Ware in the form he currently is enjoying. But being ultra-competitive and winning are still two different things.
It is tough to tip against United at the best of times and these aren't those.
SOUTH East Melbourne inflicted Illawarra's first loss a few weeks back, came back from 16 down to rout Brisbane, then gave Adelaide a head start but failed to reel in the 36ers. It's not what you'd call consistent form but the Phoenix's best is very good. So is Illawarra's and the Hawks have found it more often than not. Thats why they have to start slight favourite.

It's not in the "must win" category but it is up there for credibility.
THE Queensland derby comes to Victoria when Cairns and Brisbane lock up. Both clubs have lost substantial players to injury (Majok Deng, Jason Cadee respectively) and while on paper Brisbane's lineup looks more seasoned and steadier, Cairns' team has that air of unpredictability which can be good - or bad. The Taipans have a better shot at doing something this season which may prove the difference.

Cairns has a chance to make a move. Blow it and maybe the season is done.
Safest bet of the round: You'll be left contemplating why not a single person in any of the Hungry Jack's TV ads actually ever truly bites into a burger.