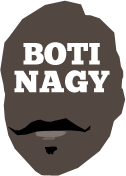 ---
Advertising opportunities available.
Please contact me.
---
NBL Cup Wrap: Let's officially park the official review
Tweet
KILL it. Kill it until the last two minutes at least. Talking here about the "Official Review", the greatest single waste of time, referee confidence-eroder, momentum-wrecker and useless innovation since jumpballs were replaced by the equally moronic possession arrow.
Basketball is a sport that can be so mesmerising, spectacular and beautiful as to have no equal. But anyone who does not yet understand that it is a game of errors doesn't get it at all.
Minimising your errors, forcing the other team into errors and how you react and/or deal with errors are some of the very keys to success.
So yes, referees get a few calls wrong but most know that it evens out over the course of a game, or should.
To watch as so many calls are contested by players and/or coaches, then reviewed, even when reviewed quickly, simply takes away the momentum and mystery of the theatre that is our sport.
Oh yeah, we all get that "wow, isn't this great for the integrity of our sport" that calls can be challenged and reversed?
Oh yes, it's effing fantastic, almost as exciting as watching Vaughan go and negotiate at the scoretable to have 2.3 seconds on the clock amended to 2.4.
It is absolutely essential. We must protect the game's integrity!
(But ask, for example, are all the teams going to play each other the same amount of times? No? OK. Park your 'integrity' defence right there.)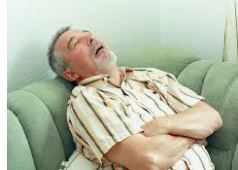 It's a load of poppycock. Let's talk about momentum too, and how that is deconstructed when a simple out-of-bounds call has to be viewed again from three different angles because Player A insists emphatically: "It wasn't me."
We don't have to be the NBA's baby brother. Have the reviews in the last two minutes, where necessary. Maybe even keep the "coaches challenge" but also ONLY for the last two minutes. Then they won't be blowing a time-out or wasting time either.
This PC world in which we live has the potential to backfire on us radically and take away the charm and excitement our game thrives on.
But, hang on a second while I just adjust my watch from 6.30 to 6.31pm. You know how essential that is for me catching my tram on time. Except when it's early, of course. Then I just have to deal with it, not expect the driver to pause for a clock review.
* * *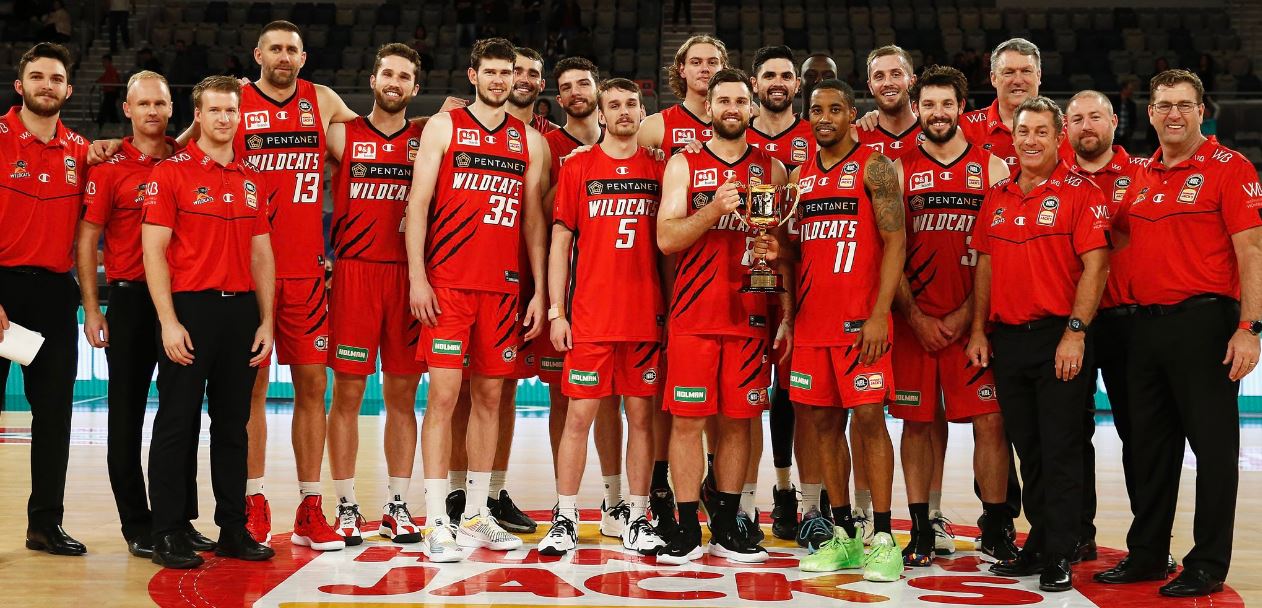 CONGRATULATIONS to NBL Cup Champions, the $150,000-richer Perth Wildcats.
Really, should we have ever doubted them?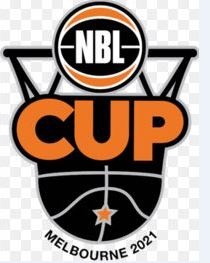 ROUND 4 - GAME BY GAME
DON'T you just love the fact basketball can throw up half a game of hard-to-watch bunkum, then steadily come good, then finish with an absolute bang that has you talking for days?
I do, and that's what New Zealand and Cairns provided. The Breakers had the Taipans on the ropes, much like Muhammad Ali rope-a-doping George Foreman - there's an "in his grill" line there for sure for Dwayne Russell - before the Orange started landing a few punches of merit.
A 19-point lead evaporated as Scott Machado tied it up, before NZ rookie Rasmus Bach hit a deep three for a 73-70 Breakers buffer, just heartbeats remaining.
Mike Kelly rolled the dice and it paid handsomely with smirkin' Mirko Djeric nailing an absolute monster 3-pointer from the Menulog logo. He didn't slip on it either. (Though one recently released Breaker may have made a note of the phone number.)
There was just under seven seconds left when New Zealand fashioned its last play, Tai Webster driving to the hoop, unsuccessful, the ball ricocheting out to Tom Abercrombie way outside the arc and with his back to the basket.
He turned, he shot, he swished and it was unbelievable. The Breakers live to fight another day, the Taipans with a dagger in their collective heart.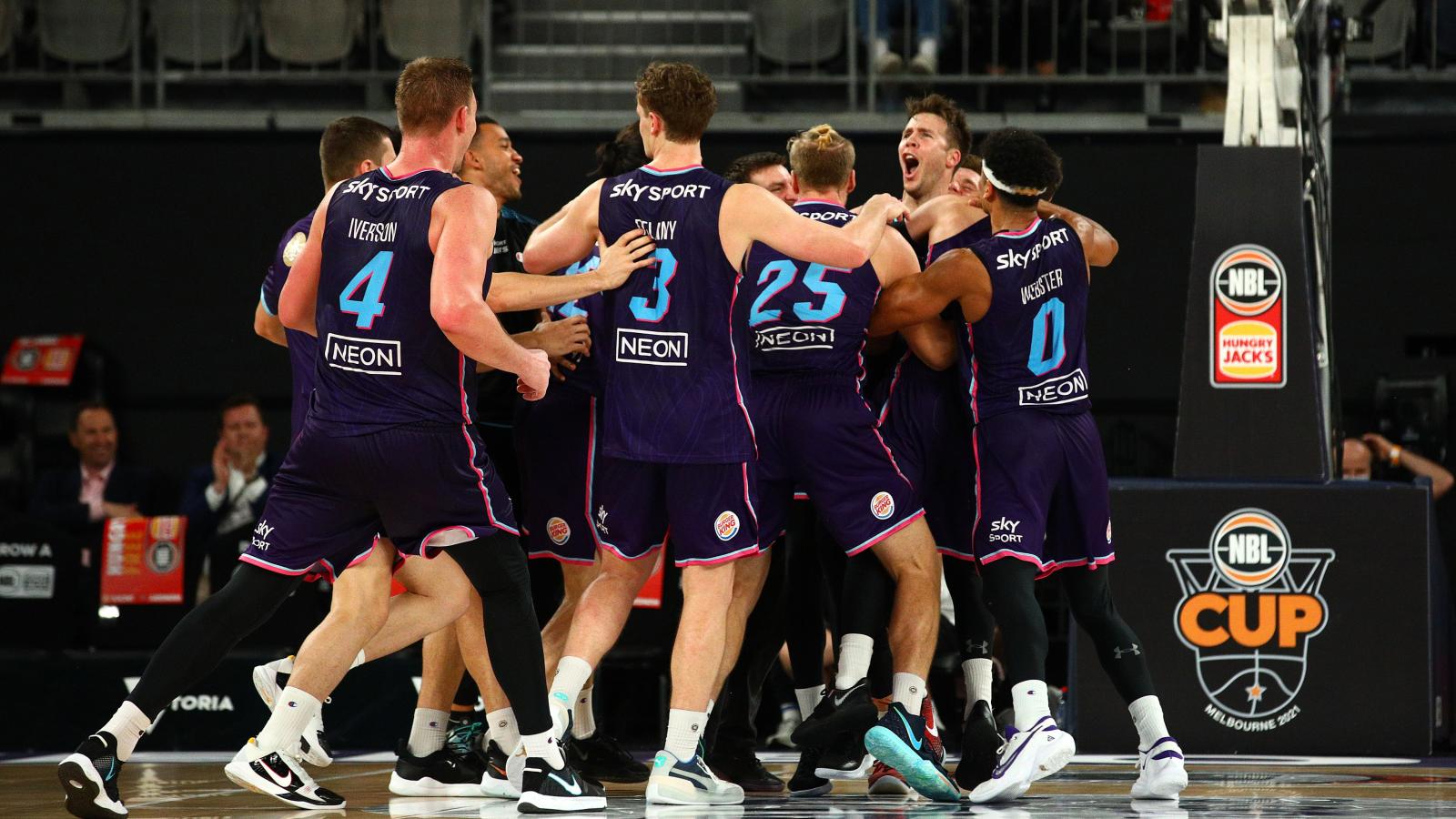 NEW ZEALAND BREAKERS 76 (Abercrombie 20, T.Webster 16, Iverson 15; Iverson 11 rebs; T.Webster, Delany 5 assts) d CAIRNS TAIPANS 73 (Oliver 19, Machado 14, King 12; Oliver 8 rebs; Machado 6 assts) at John Cain Arena. Cup Points: New Zealand 5, Cairns 2.
* * *
WITH Ryan Broekhoff sitting in the wings, the Phoenix always were going to play inspired against crosstown, derby and Throwdown rival Melbourne.
They were so good early, controlling the tempo, receiving committed performances across the board, pulling 12 clear and looking every inch the ultimate winner of this.
Ahead 70-63 with a period to play, South East suddenly had to deal with the two-pronged realities of Chris Goulding cutting loose and the officiating panel swerving sharply toward United.
Any non-invested viewer could see the refereeing turn amazingly against Phoenix so no, it wasn't a figment of coach Simon Mitchell's imagination.
Right down to the last play in regulation, scores locked 84-84 and Mitch Creek (31 points, 10 rebounds) taking it to the hoop, fouled en route by Mitch McCarron, the refs with their whistles swallowed. Cue the theme music for "Three Blind Mice" please.
When United started overtime by pacing 88-84 ahead, it appeared the "wind assistance" was all they needed to get their game on track. But Creek and Reuben Te Rangi had other ideas.
Creek simply willed his team to greater glory, while RTR produced his best five minutes of the past two years, scoring six of his 12 points in overtime but also sublime with his passing and smarts across the contest.
Throw in some Ben Moore positives and in the end the result reflected South East's grit and heroics, considering Broekhoff was not yet ready to suit, Keifer Sykes, Dane Pineau and Adam Gibson remain on the injury list and Kendall Stephens joined them there pre-game!
SOUTH EAST MELBOURNE PHOENIX 97 (Creek 31, Adnam 18, Te Rangi 12, Moore 10; Creek 10 rebs; Adnam 8 assts) d MELBOURNE UNITED 92 (Landale, Goulding 22, McCarron 12, Lual-Acuil 10; Lual-Acuil 9 rebs; Ili 6 assts) in overtime (84-84) at John Cain Arena. Cup Points: South East Melbourne 5, Melbourne 2. Crowd: 3,675
* * *
THIS was a regular, old-fashioned Wild West gunfight upto halftime, with Adelaide scoring 62 points and Brisbane 56.
That was the 10th time since 2009 the 36ers scored 62 or better in a half of a 40-ninute game and they went on to be 9-0 from those first nine occasions.
But the Bullets were firing too and if this was the reenactment of the Gunfight at O.K. Corrall, the 36ers were the Clantons and Brisbane the Earps.
Nathan Sobey assuredly was Wyatt Earp, his 30 points including a last-quarter 3-point barrage - he was a career-best 6-of-9 from beyond the outlaw perimeter - in an 11-of-15 performance that gunned down his former club.
If Sobey was Wyatt, Vic Law was Doc Holliday, his 22 points on 10-of-13 shooting as Brisbane found the target 60 per cent of the time.
Adelaide's 51 per cent accuracy was hardly ugly but despite Daniel Johnson's 29 points, Josh Giddey's 19 points, seven assists and 11 rebounds, or Sunday Dech's 20 points - including one of the dunk highlights of the year on Matt Hodgson, no less - Brisbane always found the right shot to stave off an upset.
BRISBANE BULLETS 109 (Sobey 30, Law 22, Cadee 16, Johnson 13; Hodgson 7 rebs; 4 with 4 assts) d ADELAIDE 36ERS 104 (Johnson 29, Dech 20, Giddey 19, McVeigh 18; Johnson 9 rebs; Giddey 11 assts) at John Cain Arena. Cup Points: Brisbane 5, Adelaide 2.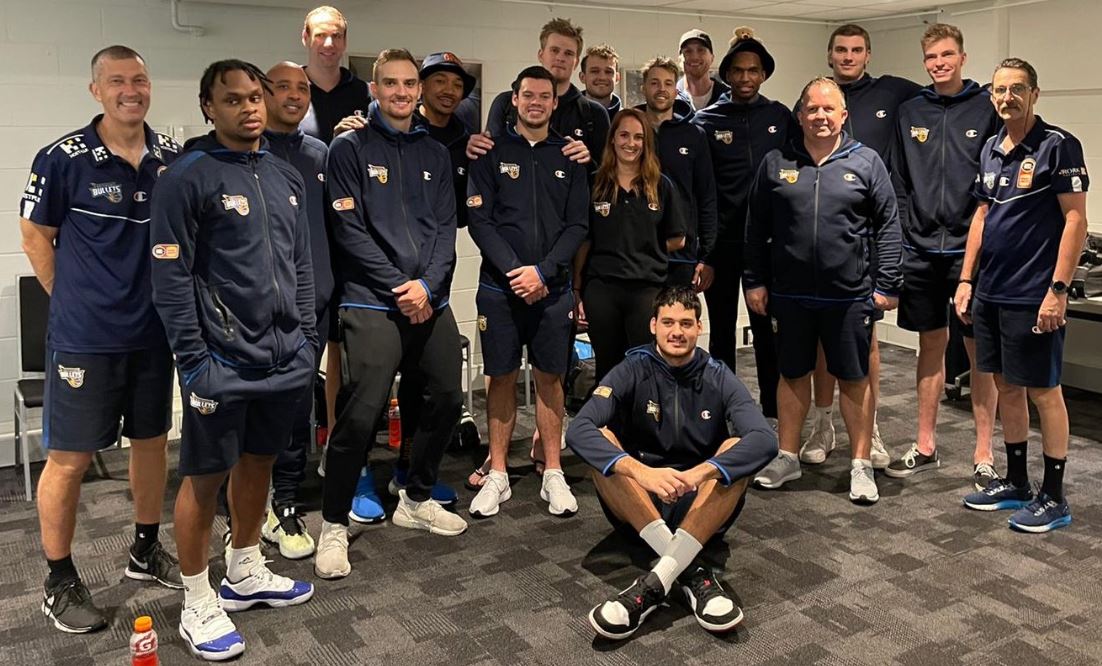 HEY! With this sudden $50,000 third prize injection, we can afford Lamar Patterson!
* * *
THERE's rarely a time the NSW derby isn't rife with feeling and while Illawarra was back playing markedly tougher defence, it still went to the first quarter break at 24-24 with nemesis Sydney.
At halftime, a mere point separated the old adversaries, a situation very much at odds with the 25-8 third quarter the Hawks produced to leave the Kings choking on their fumes.
Sam Froling put on his own show with 20 points on 9-of-10 shooting as Sydney's offence didn't just dry up but positively constipated after halftime.
Tyler Harvey, Justinian Jessup, Deng Adel and Cam Bairstow all enjoyed the back-to-form party while the effort of sustaining their performances against rising adversity finally dethroned the Kings, reducing their kingdom to rubble.
ILLAWARRA HAWKS 89 (Froling 20, Harvey 17, Jesssup 15; Bairstow, Froling 6 rebs; Bairstow, Harvey 4 assts) d SYDNEY KINGS 69 (Vasiljevic 12, Moller 9, Bruce, Vodanovich 8; Moller 6 rebs; Ware 4 assts) at John Cain Arena. Cup Points: Illawarra 6.5, Sydney 0.5. Crowd: 997
* * *
TREVOR Gleeson had more than his share of anxious moments as his Wildcats walked into a Breakers ambush, New Zealand still "up" from its win over Cairns and off to a 19-12 first quarter start.
Finn Delany was en route to a career-best 30-point haul at 70 per cent, and with seven boards and a couple of assists was the Breakers' mainstay throughout.
But Perth has a guy named Bryce Cotton and another import debutant John Mooney who compiled a customary 17-point, 12-rebound double as the game started to turn in the second quarter.
The Wildcats had 35 points at halftime, then added a further 33 in the third quarter alone to send New Zealand's ballsy challenge back into its ball bag, Clint Steindl also finding some touch for 12 points.
PERTH WILDCATS 85 (Cotton 24, Mooney 17, Steindl 12, Blanchfield 10; Mooney 12 rebs; Cotton 7 assts) d NEW ZEALAND BREAKERS 75 (Delany 30, Weeks, T.Webster 11, Abercrombie 10; Iverson 8 rebs; T.Webster 7 assts) at John Cain Arena. Cup Points: Perth 5, New Zealand 2.
* * *
DEBUTING with a first-touch 3-pointer, Ryan Broekhoff was feeling great about life as a South East Melbourne Phoenix, although he very much needed the run to start getting his basketball legs functioning.
Mitch Creek led from the front as Cam Gliddon responded strongly to Broekhoff's presence with 14 points, eight rebounds, five assists and three steals, SEM leading by as many as 15 before Cairns recalled it too was particpating.
Cam Oliver's 22 points came on 8-of-11 shooting, with 3-of-3 threes and Scott Machado delivered his 24 points on 9-of-15, with 3-of-4 triples.
But he also had seven turnovers so even though the final score made this look tight, it was really South East Melbourne's game to lose and it had no intention of doing that.
SOUTH EAST MELBOURNE PHOENIX 85 (Creek 21, Gliddon 14, Moore, Wetzell, Adnam 12; Wetzell, Gliddon 8 rebs; Gliddon 5 assts) d CAIRNS TAIPANS 81 (Machado 24, Oliver 22, three with 7; Krslovic 8 rebs; Djeric, Machado 3 assts) at John Cain Arena. Cup Points: South East Melbourne 5, Cairns 2. Crowd: 2,478
* * *
YOU ever have a hunch a team which has been playing well is about to have something of a night off and lose unexpectedly?
Kind of saw it coming when tipping Sydney to sneak this one, the Kings off a disappointing performance against Illawarra and anxious for redemption, Brisbane humming along nicely.
It had the exact elements for what unfolded as Casper Ware connected on 5-of-9 threes in his 25 points, which he supported with nine assists.
Jarell Martin had a purple patch - appropriate for the Kings - as he continued on to 21 points in 21 minutes and you positively know your day is blessed when Craig Moller connects on not one but two 3-pointers.
Sydney shot at 54 per cent (with 15-of-27 threes!) and enjoyed a whopping 33-point final quarter on top of a stunning 38-point third period. Someone ought to check what type of "protein bars" these guys wolfed during the interval.
Nathan Sobey had a monster 35-point return which included 6-of-11 threes but once Sydney had a sniff of the W here, it wasn't going to let go.
SYDNEY KINGS 119 (Ware 25, Martin 21, Moller 15, Vodanovich, Hunter 13, Bruce 11; Moller, Hunter 7 rebs; Ware 9 assts) d BRISBANE BULLETS 108 (Sobey 35, Law 23, Hodgson 12, Drmic, Cadee 11; Hodgson, Law 9 rebs; Sobey 6 assts) at John Cain Arena. Cup Points: Sydney 5, Brisbane 2.
* * *
THE NBL Cup has seen first quarter fade-ins and final quarter fade outs but few would resemble Melbourne's feeble 9-point effort in the last quarter of this stunning loss to Illawarra.
Brian Goorjian's 750th NBL game returned a wonderful 77-69 victory for his Hawks in his home town against the much-vaunted United, which for three quarters appeared to have sufficient in the tank to make Illawarra fall tantalisingly short.
Their lead was trimmed back to 60-56 going into the last, but Dean Vickerman had given Chris Goulding and Jock Landale rest before that final break so still held what appeared to be the winning hand.
But he was left poker-faced as the Hawks produced a 21-9 final quarter to seize the day and the W right out from under him.
OK. Perspective people. Melbourne was missing injured duo Jack White and Scotty Hopson, lost Yudai Baba on the eve of the contest and still is integrating Goulding and Shea Ili back to regular minutes. No need for the panic for which social media is so accommodating.
What the Hawks simply did was beat what was in front of them and they did it well, Tyler Harvey scoring and setting the table, Cam Bairstow more efficient and Deng Adel showing he won't ever go 0-of-15 again, stopping well short at 0-of-6.
ILLAWARRA HAWKS 77 (Harvey 23, Bairstow 15, Jessup 13; 3 with 6 rebs; Harvey 4 assts) d MELBOURNE UNITED 69 (McCarron 16, Goulding 13, Landale 12; Landale 8 rebs; McCarron 4 assts) at John Cain Arena. Cup Points: Illawarra 5, Melbourne 2. Crowd: 4,183
* * *
NEVER relent, never give up, never stop - these clearly were the tenets of South East Melbourne's rousing 103-89 win over New Zealand as they narrowly won every quarter to claim the maximum seven Cup points from this game.
That sweep swept them over the top of Brisbane Bullets and earned the Phoenix $100,000 as the second placegetters behind Cup-winner Perth.
They knew it too and were working all night not just to snare the win - which brought them back into the top four of the regular season - but also to claim the prizemoney cheque.
The Wildcats may have waltzed away with $150,000 but to South East, 100G sure is tidier than the $50,000 they left for third placegetter Brisbane.
The Breakers, about to permanently part company with Lamar Patterson for NBA G-League wing Levi Randolph, did not phone this one in either, battling South East every inch of the way.
Perennial powerhouse Mitch Creek paced Phoenix with 21 points, Kyle Adnam also with 21 and seven assists.
Finn Delany continued his rich vein of form with 24 points at 60 per cent for the Breakers, ably supported by Tom Abercrombie with 23 at 60.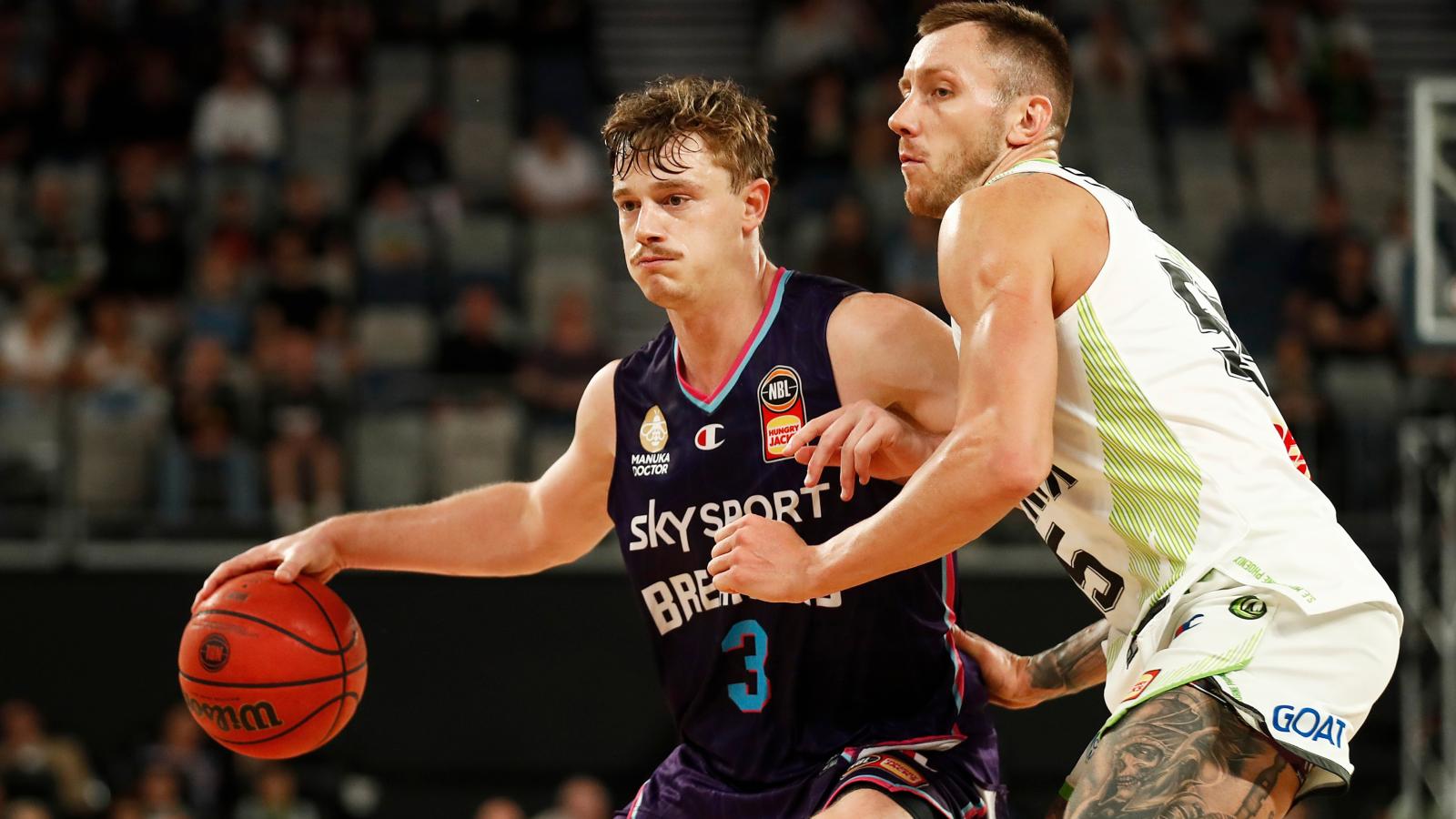 SOUTH EAST MELBOURNE PHOENIX 103 (Creek, Adnam 21, Moore 17, Wetzell 15, Gliddon 10; Moore 5 rebs; Adnam 7 assts) d NEW ZEALAND BREAKERS 89 (Delany 24, Abercrombie 23, T.Webster 16, Iverson 10; Iverson 8 rebs; T.Webster 5 assts) at John Cain Arena. Cup Points: South East Melbourne 7, New Zealand 0.
* * *
BRANDON Paul made a massive and profound difference to the 36ers, finding his stroke immediately when Perth gifted him with five free throws to open his NBL account.
The one-time San Antonio Spur then threw down a dunk from a lob, followed by three 3-pointers to go into halftime with 16 points and Adelaide owning a whopping 60-39 buffer.
Josh Giddey also already had 10 of his 13 assists by the interval as Sunday Dech, Daniel Johnson and Jack McVeigh made the Wildcats look like a pack of crazed wildebeest.
Halftime break ends and enter Perth's wild beasts, opening on a 17-0 tear to get to 56-60, having closed the first half on Bryce Cotton (34 points, 7 assists) free throws to make it a 19-0 outburst altogether.
Cotton pushed Perth into the lead briefly before Adelaide hit back to head for the last quarter ahead 68-64 but having scored just eight points to 25 on a mere three made field goals.
Whatever Trevor Gleeson said at the half worked better than anything he managed during the first two quarters when Adelaide was magnificent, leading by as many as 26 points.
It proved the biggest comeback win of the season and also Perth's biggest comeback win since it entered the league in 1982, John Mooney with a 17-point, 16-rebound double-double, Todd Blanchfield adding 20 points, the Wildcats ahead by as many as 12 in an extraordinary display.
They finished with a 33-point final period, Johnson scoreless after halftime for the 36ers who simply had zero in the way of answers, once the real Cup champions showed up after the break.
PERTH WILDCATS 97 (Cotton 34, Blanchfield 20, Mooney 17, Norton 10; Mooney 16 rebs; Cotton 7 assts) d ADELAIDE 36ERS 88 (Paul 25, Johnson, Giddey 14, McVeigh, Dech 12; Giddey 8 rebs; Giddey 13 assts) at John Cain Arena. Cup Points: Perth 5, Adelaide 2. Crowd: 4,019
* * *
ROUND 3 & 4 CUP LESSONS (What We Learnt)
*We seem no closer to Matt Hodgson working out the foul problems which have plagued him throughout his entire NBL career are completely and 100 per cent of his own making;
*In a terrible setback for his consistent progress in realising why he always is left open outside the arc, Sydney's Craig Moller connected on two 3-pointers, setting him back months;
*When Brad Newley gave up an unsportsmanlike foul by grabbing an opponent's arm as he was about to lead, he sadly showed the first sign that age may be catching up to him. Illegally grabbing or holding opponents suggests a desperation implying your fast first step has disappeared - David Sets-the-Barlow is guilty now of this same tendency - and it is never a positive sign;
*And then, almost as if recognising his folly, Brad Newley throws down a "turn-back-the-clock" tip-slam dunk in the win over the Phoenix to show there IS life yet in those legs - at least going upwards, if not sideways;
*What a relief to hear John Casey's voice on the TV call;
*After a faster start against Illawarra, it is safe to assume Adelaide has ruled out any plans to petition the league to start its matches at quarter-time;
*The NBL should ditch the possession arrow and reinstate jumpballs throughout. Justin Simon made not one effort but two, three and maybe even four, scrapping for a loose ball in a last quarter Hawks offence against Adelaide, forcing a jump. But the 36ers had the possession arrow. That type of effort deserves a shot at the ball, which a jumpball provides. The arrow serves no purpose whatsoever;
*The "charge circle" also is a grievous waste of time, only serving now as another decal to possibly slip on;
*TV commentator Peter Hooley must be paid by the word;
*What a relief to hear Dwayne Russell calling an AFL preseason game, erroneously believing it meant we were free of him from the NBL, only to have him return for Cup Round 4;
*At least we know how many NBA games Brandon Paul played now;
*Speaking of whom, Adelaide 36ers finally have found an import who can play as an import should, though yes, it is a small sample size. But let's face it, we didn't need too many games to spot Don Sloan, Tony Crocker and Jeremy Kendle were not really up to the import role;
*Nice of the NBL to schedule New Zealand Breakers "home" games in Launceston. Perhaps flying over Bass Strait will make them feel like they're going home;
*The official NBL Cup presentation to Perth Wildcats by the Commissioner - "to the Batpoles!" - Jeremy Loeliger yesterday was one of the most pathetic near non-events in recent league history. You do have to wonder if United had won, whether there may have been just a slight touch of pomp and ceremony. This looked almost like a case of: "Well done. Here ... catch".
QUOTE of the WEEK
"That's a box out. He fell over. God help us. It's a man's league."
-Perth coach Trevor Gleeson, somewhat unhappy with a call.
* * *
And just in case you like reading ...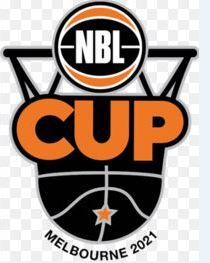 ROUND 3 - GAME BY GAME
STILL buoyed by their 32-6 first quarter rout of Adelaide and ultimate 44-point humiliation of the 36ers, New Zealand broke a 2-2 deadlock with Brisbane by uncorking a champagne 20-0 run to storm 22-2 clear, putting itself into the boxseat for another boilover.
Corey Webster led all scorers with 21 points despite foul problems and eventually fouling out, brother Tai not far behind with 19 points, 10 boards, both dishing four assists.
Bullets backcourters Jason Cadee and Anthony Drmic were instrumental in steadily wearing back the deficit and Vic Law cut loose in the third quarter to lead an inspired fightback.
Rasmus Bach was the Breakers' wildcard, hitting a cool 3-pointer before halftime, then another bucket to close the third and a ballsy triple to kill off the Bullets late in what had become quite a tight ballgame.
Asked who he was, Rasmus answered in true Arnold Schwarzenegger style: "I'd be Bach."
He will be too, but still scratching my head over Matt Hodgson. He's doing OK, picks up a foolish fourth foul, is seated til late, inserted and straight away - straight away - throws himself at an impossible offensive board, bowling into opponents to collect his fifth foul.
Fairly sure Mensa has scratched him from its scouting list.
NEW ZEALAND BREAKERS 97 (C.Webster 21, T.Webster 19, Bach 16, Iverson 15, Abercrombie 13; T.Webster 9 rebs; T.Webster, C.Webster 4 assts) d BRISBANE BULLETS 92 (Law 19, Sobey 18, Drmic 17, Cadee 14; Law 10 rebs; Cadee 6 assts) State Basketball Centre. Cup Points: New Zealand 4.5, Brisbane 2.5
* * *
THIS looked headed for another Perth blow-out with the Wildcats ahead by 16 at halftime and even leading South East Melbourne by 20 (61-41) during the third period.
Interim Phoenix playmaker Kyle Adnam (career-high 28 points at 52 per cent, three assists and a steal) had other ideas though and underpinned a spirited and persistent fightback.
Mitch Creek (19 points, 8 boards, 8 assists) was a consistent contributor but in key moments players such as Ben Moore, Izayah Mauriohooho-Le Afa and Cam Gliddon also bobbed up.
By the last break, SEM had trimmed the deficit back to seven but slick play by Bryce Cotton, Todd Blanchfield, with nifty assists from Mitch Norton smashed it back out to 12 at 81-69.
Suddenly Creek scored, Gliddon knocked down a step-back three and the roll was beginning.
Adnam, playing the best game of his career, knocked down a massive 3-pointer and inside the final minute, scores were deadlocked 90-90.
Cotton then sliced around and through the Phoenix defence for a reverse layup and 92-90, Adnam next feeding Moore for the dunk and it was back to 92-92.
Catching himself on Gliddon's leg, Cotton went down and referee James Grigoul made his gri-ghoulish call, putting the Perth superstar to the stripe.
Amazingly, he only made the second, SEM with enough time to fashion out a final play but Adnam's shot for the win only caught iron. It was quite the game.
PERTH WILDCATS 93 (Cotton 28, Blanchfield 19, Mooney 16, Wagstaff 11; Mooney 11 rebs; Norton 8 assts) d SOUTH EAST MELBOURNE PHOENIX 92 (Adnam 28, Creek 19, Gliddon 12, Moore 11; Creek 8 rebs; Creek 8 assts) at State Basketball Centre. Cup Points: Perth 5, South East Melbourne 2. Crowd: 2,257
* * *
A LONGTIME colleague and friend who occasionally sends an email with quality or clever insights into the NBL has for a while been saying Nathan Jawai is past it and should be put out to pasture.
I never respond to those. Fact is I believe Jawai has been the victim of officious officiating for the major bulk of his NBL career. In fact, I believe that's true in all but two of his NBL seasons - his rookie year with Cairns and his championship season at Perth.
Referees treat him like a travelling salesman, forever penalising him for his sheer size when other mortals bounce off him. Run or jump into a brick wall and see who ends up second best. Should the brick wall now be penalised with a foul?
Admittedly Big Nate hasn't helped his own cause at times when he has come into a season out of prime shape and this year in particular, he seems to have either fallen foul of coach Mike Kelly or of the offence he is running.
But given a chance at extended minutes, Jawai was the difference in this important win over Sydney after Casper Ware opened with a 12-point first quarter and the Kings threatened to run away with this.
Dejan Vasiljevic was magnificent, scoring 32 points - the most in NBL history by a rookie - and converting at an incredible 76 per cent, with a perfect 5-of-5 threes.
Fabijan Krslovic was huge for the Taipans though as they rallied back behind Scott Machado (24 points, four assists) but Jawai's 22 points on 10-of-12 shooting, six boards and three assists in 15:35 of action was the magic the Orange needed to squeeze out this win.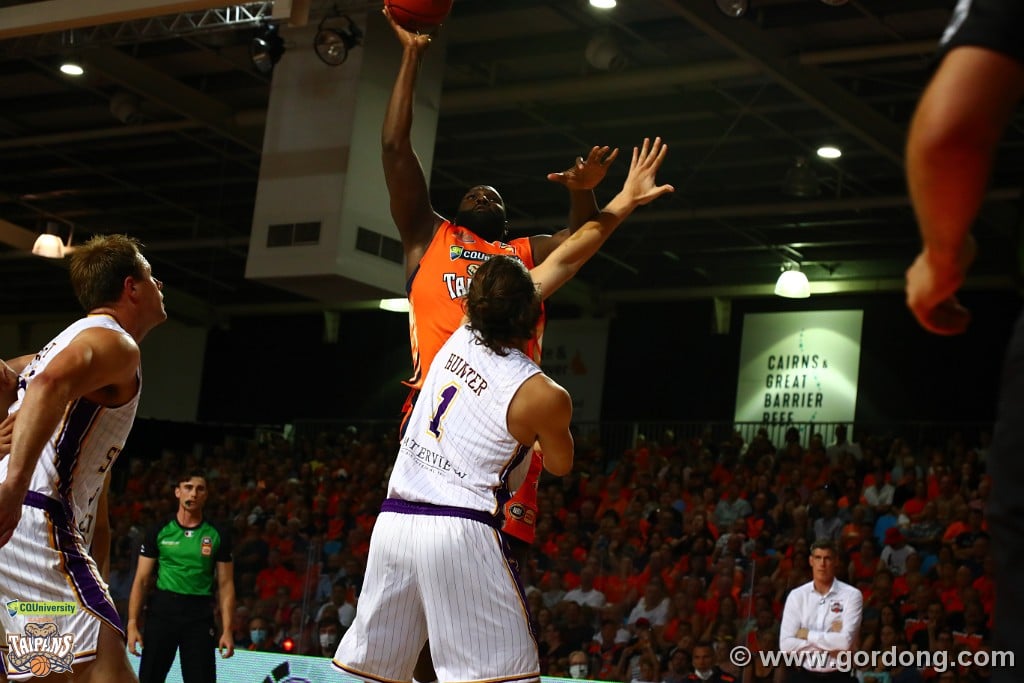 CAIRNS TAIPANS 96 (Machado 24, Jawai 22, Krslovic 15, Oliver, Djeric 12; Krslovic 10 rebs; Machado 4 assts) d SYDNEY KINGS 92 (Vasiljevic 32, Ware 28, Hunter 11; Moller, Ware 4 assts) at State Basketball Centre. Cup Points: Cairns 4, Sydney 3.
* * *
THAT outdoor training run must have suited Adelaide as it shot off to a much better start against Illawarra, winning the first quarter 27-21 after leading by as many as 11.
Tony Crocker resembled an NBL import with a season-best 23 points at a respectable 52 per cent but by halftime, Tyler Harvey was dragging his Hawks back into this one.
Adelaide-born Isaac White tied the game in the third with a triple as Illawarra hustled its way into the lead before under-utilised 36ers forward Jack McVeigh hit a long two at the third quarter siren to tie it up 72-72.
The game changed dramatically when Illawarra opened the final period with a 9-0 run, Deng Adel finally striking the type of form which had pundits preseason predicting he would be a hugely impactful addition.
He has been anything but, however he turned it around in this match by being active at both ends of the floor, then breaking open the contest with a 3-point barrage in that fateful final quarter.
Adelaide again showed that its best is good enough but that it also struggles to sustain that effort for the full 40 minutes.
This was a much better performance from the 36ers, encouraging even after their dismal phone-it-in effort against New Zealand.
But with Justin Simon also active for 13 points, nine rebounds, an assist, a steal and a block, Illawarra had enough weapons to see off Adelaide's challenge.
ILLAWARRA HAWKS 98 (Harvey 24, Adel 19, Bairstow 14, Simon 13, Jessup 12; Simon 9 rebs; Harvey 7 assts) d ADELAIDE 36ERS 89 (Crocker 23, Johnson 17, McVeigh 16, Dech, Giddey 14; Johnson 8 rebs; Giddey 9 assts) at State Basketball Centre. Cup Points: Illawarra 6, Adelaide 1. Crowd: 1,355
* * *
HIS omission from the Boomers squad for the Tokyo Olympics really did get Nathan Sobey's goat, and he's been playing like something of a G.O.A.T. ever since.
This easily is his best NBL season and he has to be in the MVP candidate conversation, no-one in the Perth lineup able to restrain, let alone contain him.
His reliable offsider Vic Law was just that, reliable and despite the tight finish, it was Perth left in the red for the only time in this inaugural NBL Cup.
Kudos to the Bullets.
BRISBANE BULLETS 95 (Sobey 31, Law 23, Johnson 13; Hodgson 9 rebs; Sobey 4 assts) d PERTH WILDCATS 92 (Cotton 29, Blanchfield, Mooney 20; Mooney 9 rebs; Jervis, Mooney, Cotton 4 assts) at John Cain Arena. Cup Points: Brisbane 5, Perth 2.
* * *
YOU have to admire the Breakers - no, not for signing Jeremy Kendle in the interim while they wait for Lamar Patterson-replacement Levi Randolph to clear protocols, or for taking on guard William McDowell-White as a temporary Corey Webster (knee, four weeks) substitute.
But for somehow finding the inner strength to take it up to Melbourne and force the best out of United.
Mitch McCarron (17 points, 7 rebounds, 7 assists) was the difference-maker here as New Zealand again left us wondering what might have been - what may yet be? - if the circumstances of this season had been a little less trying for the only club that can't go home.
MELBOURNE UNITED 87 (Landale 23, McCarron 17, Hopson 16, Ili 13; McCarron 7 rebs; McCarron 7 assts) d NEW ZEALAND BREAKERS 84 (T.Webster 32, C.Webster 14, Abercrombie 13; Delany 9 rebs; 4 with 2 assts) at John Cain Arena. Cup Points: Melbourne 6, New Zealand 1. Crowd: 3,421
* * *
ARGUABLY the league's most erratic team, Adelaide still found a way to stave off the NBL's biggest disappointment Cairns.
While the game was tight for much of it, the 36ers, through Daniel Johnson's 30-point, 9-rebound contribution, always held sway.
Sunday Dech did his prospects of "best defensive player" no harm either, containing Scott Machado to nine points, the Taipans still able to find sufficient avenues to be in touch at the last break.
But once the Sixers turned on the afterburners in the last, the Orange faded away, Mojave King doing well within his minutes allocation but Cairns left high-and-dry in the last quarter.
Truthfully, the 10-point winning margin did not do justice to the level of control Adelaide exercised in this one.
ADELAIDE 36ERS 81 (Johnson 30, McVeigh 14, Giddey 10; Johnson 9 rebs; Giddey 8 assts) d CAIRNS TAIPANS 71 (Krslovic 12, King 11, Machado 9; Krslovic, Oliver 6 rebs; Machado 7 assts) at John Cain Arena. Cup Points: Adelaide 5.5, Cairns 1.5.
* * *
ANXIOUS to atone for bungling a winnable game against Cairns, Sydney set aside its missing player issues and attacked this contest with a venom which may just have caught the Phoenix by surprise.
Brad Newley turned back the clock, with 5-of-6 shooting, Dejan Vasiljevic further pressed his claims for Rookie of the Year honours and Jordan Hunter worked manfully against Yanni Wetzell and Ben Moore.
Possibly still hurting from their one-point reversal after a polished effort against defending champion Perth, South East had trouble consistently finding its rhythm, despite another fine contribution from fourth-choice point guard Izayah Mauriohooho-Le Afa.
Cam Gliddon took one of his customary alternate nights off, going 1-of-9 from the floor, figures that still made Deng Adel envious.
SYDNEY KINGS 91 (Vasiljevic 19, Hunter 15, Newley 13, Ware 11, Bruce 10; Ware 10 rebs; Ware 7 assts) d SOUTH EAST MELBOURNE PHOENIX 85 (Creek 22, Wetzell 16, Le Afa 15, Te Rangi 13, Adnam 10; Creek 8 rebs; Adnam 4 assts) at John Cain Arena. Cup Points: Sydney 5, South East 2. Crowd: 3,708
* * *
BURSTING from the blocks with a 10-0 start, Brisbane flung Melbourne onto the back foot from the tip off and got away to lead by as many as 19 points while United tried to recover composure.
The usual suspects were reliable for the Bullets but Matt Hodgson starred with 24 points at 63 per cent before United started its steady graft back into the game.
With six minutes left, Mitch McCarron finally gave them the lead, then David Sets-The-Barlow swished a 3-pointer for Melbourne's biggest lead at 83-79.
Hodgson produced a three-point play and a dunk off a Jason Cadee lob, Vic Law (15 rebounds) owning the glass and taking Brisbane's lead back out to 88-85 with 2:41 left.
United, despite Chris Goulding's 21 points, never caught the Bullets again as they celebrated a second satisfying win for the round against a bona fide contender.
BRISBANE BULLETS 96 (Hodgson 24, Cadee 19, Sobey 17, Law 10; Law 15 rebs; Sobey 5 assts) d MELBOURNE UNITED 88 (Goulding 21, Landale 18, McCarron 11; Landale 11 rebs; Ili, Baba 3 assts) at John Cain Arena. Cup Points: Brisbane 5.5, Melbourne 1.5.
* * *
THIS was expected to be the big match of the round but fizzled dramatically when only Perth showed up ready to play.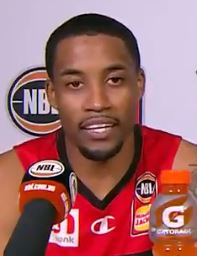 Playing the renowned "Wildcats basketball", Perth raced out to a 28-17 first quarter, followed up with a 25-14 second, and Illawarra was dead in the water.
Perth led by as many as 30 points before Trevor Gleeson cleared his bench and Brian Goorjian cleared his throat for a post-game conversation with his players.
That much-anticipated showdown between "Bryce Cotton foil" Justin Simon and the man himself will just have to wait for another day, most likely one where the Hawks actually show up.
PERTH WILDCATS 87 (Cotton 18, Blanchfield 16, Mooney, Wagstaff 14; Mooney 8 rebs; Norton, Mooney 6 assts) d ILLAWARRA HAWKS 70 (Harvey 17, White, Simon 9; Froling, Simon 7 rebs; Simon 3 assts) at John Cain Arena. Cup Points: Perth 6, Illawarra 1. Crowd: 3,696
* * *
TOMORROW: Our Team of the Week