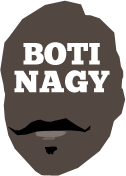 ---
Advertising opportunities available.
Please contact me.
---
NBL "marketing" = hypocrisy X Infinity
Tweet
THE swipe taken at the NBL by its one bona fide past NBA star, Josh Childress, long is overdue considering the often juvenile, puerile and hypocritical way the league chooses to "promote" matches.
Ahead of the NBL's second longest-standing rivalry between Perth Wildcats and Adelaide 36ers yesterday, the league's marketing gurus again chose to focus on incidents such as Childress' clash with Jesse Wagstaff, and the altercation between Sixers coach Joey Wright and a long-since departed Wildcats assistant from the past.
Neither Childress nor Wagstaff appear to have any residue angst from their clash back when the 36ers' import was with Sydney Kings. And regurgitating ugly footage of Wright seriously losing his cool after a post-game incident involving James Ennis and Anthony Petrie erupted into a full-scale on-court push-and-shove, smacked of either simply lazy or ill-conceived marketing.
After all, those incidents led to suspensions and fines. So to, years later, trot them out as a focus to draw controversy or interest in this matchup is hypocritical in the extreme.
Perhaps it is time the NBL paid back those fines if it is going to use the incidents which led to them as its main promo focus?
A week earlier, the deep thinkers at NBL headquarters were trotting out last season's Daniel Kickert/Anthony Drmic head butt incident and subsequent Twitter exchange between Brisbane's power forward and Coach Wright, as evidence of some alleged "ill feeling" between Adelaide and the Bullets.
Again, both Kickert and Wright were fined at the time for "bringing the game into disrepute". So what is the NBL then doing by highlighting "bringing the game into disrepute" as its primary promotional focus?
Only those in the media with no knowledge, understanding or feel for the game, or those too feeble to find a story, bought in to any of that pre-game guff. As if Kickert gave a thought to his tweet of a year earlier. It's such nonsense. Most of this is, as Childress rightly tweeted.
(And who takes responsibility if, by some crazy chance, a possibly inebriated fan decides to do something idiotic? We've seen a few spectator/player incidents over the years so should the NBL indirectly be inciting this?)

Childress addressed the above to NBL chief executive Jeremy Loeliger but as yet, there has been no public reply.
I tweeted my support for Childress' position, the same as is stated here - it is the very essence of hypocrisy to suspend and fine players/coaches, then use the incidents which led to them as your major focus in a future buildup.

Not too many disagreed.

As Childress further added:

Could not possibly agree more.
Why wasn't the NBL promoting the hilt out of the Bryce Cotton-Nathan Sobey, or Jean-Pierre Tokoto-Mitch Creek matchups? The battle between Boomers centre teammates Angus Brandt and Matt Hodgson? Pretty sure there would be some fabulous and spectacular action footage of all of them.
Isn't that what the NBL should be promoting?
There were so many angles, not just the fact it was second versus third. And if you wanted to play up the historical rivalry, then how hard would it have been to find footage of Wildcats player-coach Cal Bruton in 1987 declaring he had remodelled the "new" Perth on the Adelaide 36ers' 1986 "Invincibles" championship model?
That's where this rivalry genuinely began and Bruton's vision not only soon matched Adelaide - Perth KO'd the defending champs in an epic 1987 semi final series - but the Wildcats soon left the 36ers in their rear vision mirror with (so far) 30 straight playoff appearances and eight titles.
Make an effort. Dig some of that out. Find Ricky Grace carving up the Sixers' D. Find Rob Rose running rampant on the Wildcats. Show Andrew Vlahov and Kevin Brooks going head-to-head. Revisit Perth's Grand Final win over Adelaide.
Or hey, let's just take the soft option and the low road, as usual.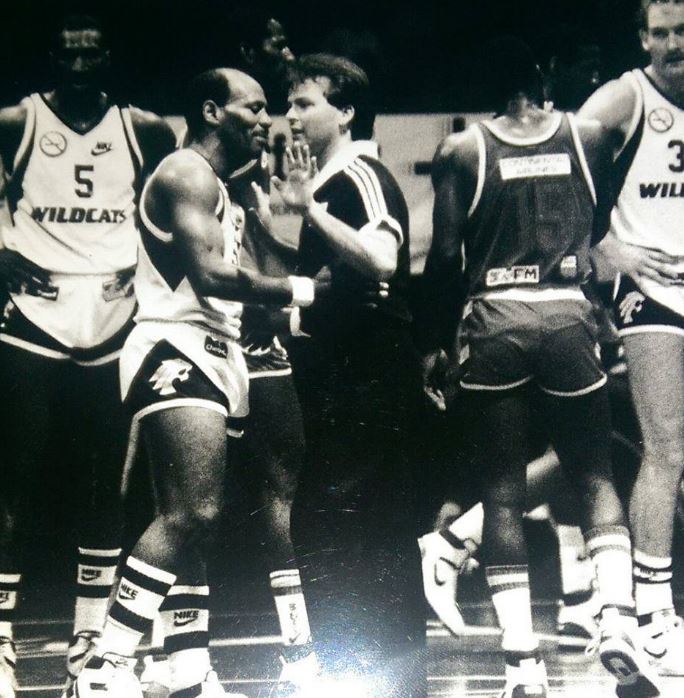 RIVALRY'S BIRTHPLACE: Cal Bruton is separated from Al Green during the 1987 semi finals.
The Creek-Tokoto matchup fizzled unfortunately after the 36ers' star swingman injured a hamstring one minute into the game.
That prompted this (subsequently deleted) Twitter reaction from his former teammate and now Sydney King, Jerome Randle: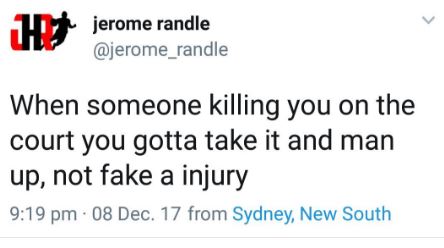 Fake an injury?
All that had happened in the game was on Perth's first possession, Creek and Shannon Shorter clearly had a communication breakdown on a switch which left Tokoto to cut to the hoop wide open, receive a lob and throw down a big slam dunk.
On Perth's next forward foray, Creek played picture-perfect defence on Tokoto and the league's current No.1 import made the sweet jumpshot regardless.
As Wright always says: "You can't make a great shooter miss. You can only encourage him."
Creek played that as well as anyone could have and anyone who knows him knows he would have been itching to seize his chances to respond as the game wore on.
Sadly, an injury which will keep him out of tomorrow's game against New Zealand, interrupted any such plans.
Fake an injury? I can certainly agree I've seen the odd player do that, but it usually has been an import, to be honest. You know, the face-saving "injury" after maybe a career-low scoring game?
But Creek? Forget it.
Back to the point though - social media usage and the NBL's marketing department need to get on board and recognise and promote the on-court product positively.
Rarely has it been better.
But maybe they're too caught up on all the "bells and whistles" of the game-day experience, and don't really know what great basketball we're regularly witnessing.
Then again:

Maybe. But the broadcaster only takes its cues from the league.
It's time the league took its cues from the sport.