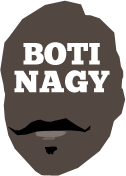 ---
Advertising opportunities available.
Please contact me.
---
NBL: OK, so now it's official?
Tweet
SOUTH East Melbourne's finals fate was sealed a while back and Adelaide's 14th loss means it too has joined the Phoenix and Illawarra out of NBL post-season contention.
Sure, those with no clue will insist there's some mathematical chance where there isn't, given hope by the 36ers' win over South East to close Round 18.
But as we told you here on Australia Day, those two teams were gone then but now the 36ers' demise also is official, made so at their road humbling by New Zealand.
Having lost three times to Illawarra, the Taipans had a statement to make in Cairns and made it, smashing the Hawks by 24 for their biggest win of the season.
The Orange led by as many as 31, were ahead by 28 going into the last, the only quarter in which they (narrowly) were outscored.
Scott Machado only took six shots for his 12 points, which he paired with 11 assists, DJ Newbill's game high 20 points came at 53 per cent - with 4-of-7 threes - and George Blagojevic had a career high 10 points.
Josh Boone had a 19-point, 11-rebound double for the hapless Hawks.
MELBOURNE remains an outside shot at the Final Four, though we wrote them off a while back and have seen little to suggest otherwise.
Yes, this round the United knocked off a Perth team still down Damian Martin but also with Terrico White a late withdrawal and our officious officials whacking two fouls on Miles Plumlee in 149 seconds to render him tentative and mostly ineffective for his remaining minutes.
The real test was in Brisbane and that was another fail, the Bullets posting their sixth straight win, MVP candidate Lamar Patterson leading the way with 31 points and Matt Hodgson posting a 14-point, 13-rebound double.
Brisbane dragged down 28 offensive rebounds, turned them into 27 second chance points and left Melbourne bound for its 13th loss.
United tried something different by bringing playmaker Melo Trimble off the bench and he responded for a season-high 36 points, with 21 in the second quarter.
That's the most by a player in a single quarter in the NBL's current 40-minute era. The loss dropped Melbourne to 12-13, with no further margin for error.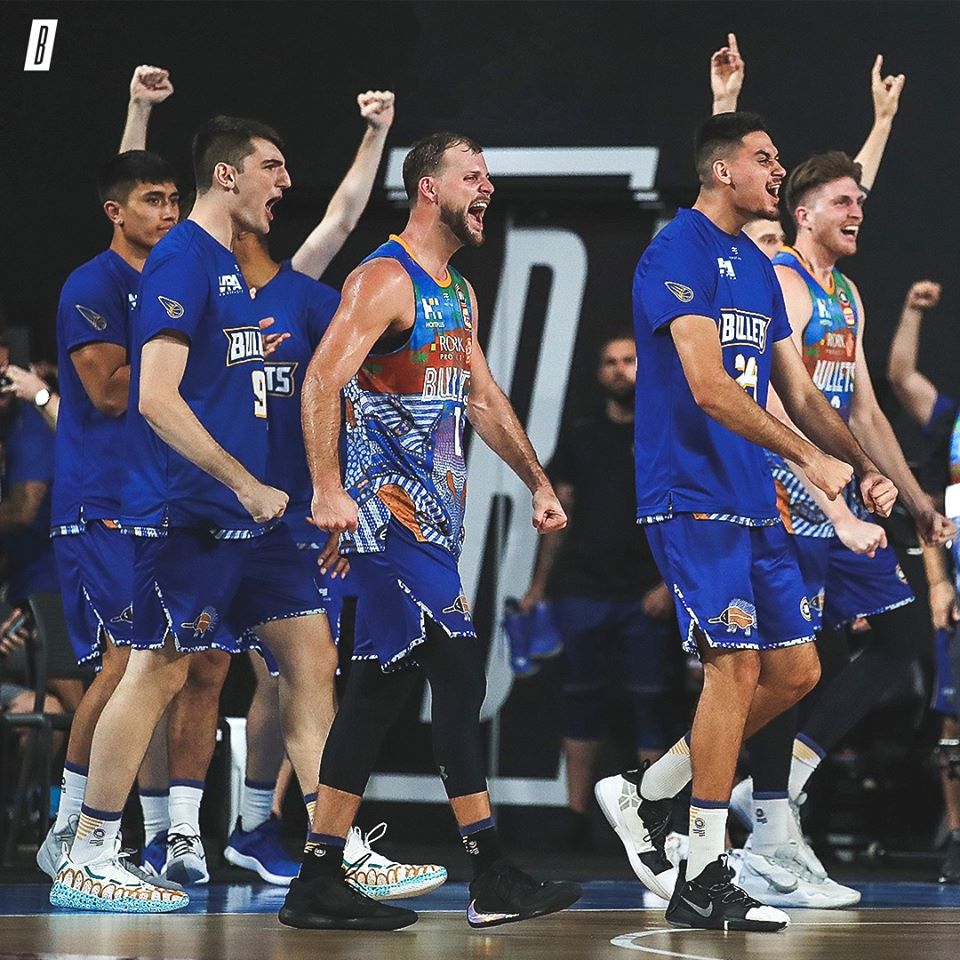 WHEN Sydney rested injured pair Andrew Bogut and Didi Louzada from its top-of-the-table clash with the Wildcats in Perth, it was evident the Kings were not overly worried about the result.
Melbourne's win over the depleted Wildcats lineup assured the Kings would finish where they have sat all season, at the top of the throne so any urgency to win went out the window.
With Clint Steindl on the money from range - 5-of-7 threes - Bryce Cotton en route to 30 points and Nick Kay with a 21-point, 10-rebound double, the Wildcats steadily pulled clear, holding the biggest lead of the game at the last break, up 89-73.
Sydney needed to get a game into Kevin Lisch to guarantee he qualifies for finals and succeeded, the Rio Olympian playing 8:48 in the shadow of Jae'Sean Tate and Brad Newley who led the way and put up a fight.
IN Wollongong, a leaking roof at WIN Entertainment Centre put a stop to the match with New Zealand leading Illawarra 65-52 late in the third quarter.
Unable to find a way to stall the leak, the match was abandoned for obvious safety reasons and, following the FIBA guidelines for such a situation, the Breakers were awarded a victory they were well on the way to achieving anyway on the court.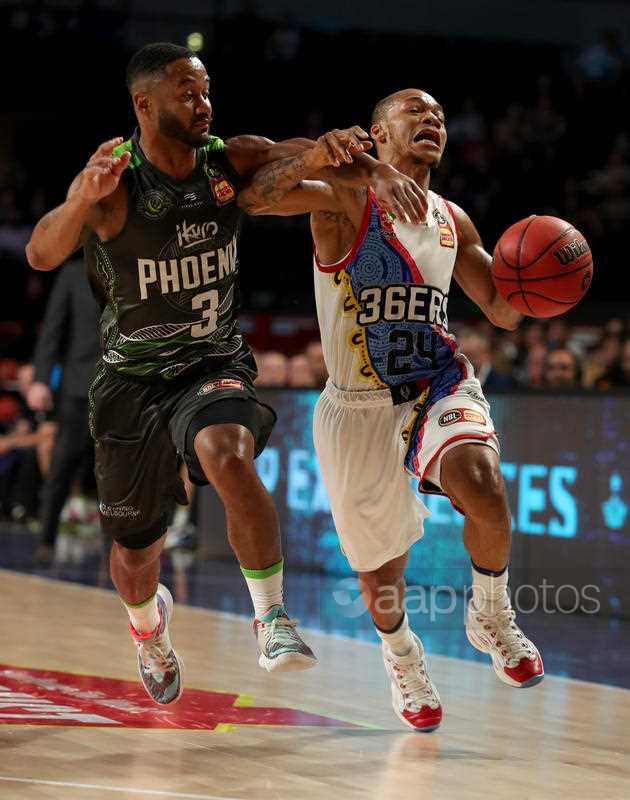 IN Adelaide, Jerome Randle went on a 35-point scoring spree to set up a home win for the Sixers over South East Melbourne.
The Phoenix made a late run to pucker up a few sphincters in Adelaide Entertainment Centre, past 36ers' great Mitch Creek one of the architects and John Roberson following suit.
But the 36ers held on for a seven-point win to give the few fans delusions they still might make it.
Um, no.
In the game's aftermath, Phoenix captain Creek and 36ers owner Grant Kelley engaged in a brief hostile verbal exchange which, for some, was more entertaining than the match.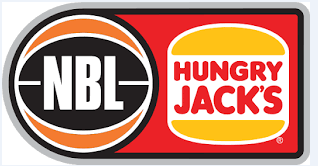 NBL ROUND 18 RESULTS
MELBOURNE UNITED 77 (Goulding 17, Acuil 15, McCarron 12, Kidd, Long 10; Acuil 10 rebs; Ili, Trimble, McCarron 3 assts) d PERTH WILDCATS 67 (Kay 23, Cotton 21; Kay 8 rebs; Norton 4 assts) at The UN, Melbourne Arena. Crowd: 6,355
NEW ZEALAND BREAKERS 113 (Abercrombie 31, Delany 21, Henry 18, Hopson 13; Delany 11 rebs; Henry 8 assts) d ADELAIDE 36ERS 89 (Johnson 24, McVeigh 20, Randle 10; Johnson 9 rebs; Randle 6 assts) at The Breakwater, Spark Arena. Crowd: 6,372
CAIRNS TAIPANS 99 (Newbill 20, Oliver 17, Deng, Machado 12, Blagojevic 10; Krslovic, Oliver 5 rebs; Machado 11 assts) d ILLAWARRA HAWKS 75 (Boone 19, Froling 13, Blanchfield 12; Boone 11 rebs; Hobson, Dech 4 assts) at the Sssnakepit, Cairns Convention Centre. Crowd: 5,168
BRISBANE BULLETS 87 (Patterson 31, Hodgson 14, Sobey 13; Hodgson 13 rebs; Patterson 4 assts) d MELBOURNE UNITED 83 (Trimble 36, Long 15, Acuil 10; Long 9 rebs; Trimble 5 assts) at The Armoury, Nissan Arena. Crowd: 4,847
PERTH WILDCATS 110 (Cotton 30, Kay 21, Steindl 19, White 15, Norton 11; Kay 10 rebs; Norton 5 assts) d SYDNEY KINGS 100 (Tate 23, Newley 17, Kickert, Ware 16, Taylor 12; Cooks, Tate 9 rebs; Bruce 5 assts) at The Jungle, RAC Arena. Crowd: 13,309
*NEW ZEALAND BREAKERS 65 (Henry 17, Delany 16, Hopson 12, Loe 10; Delany 5 rebs; Hopson 9 assts) d ILLAWARRA HAWKS 52 (Boone 14, Blanchfield 11; Dech 6 rebs; Naar 7 assts) at The Leaky Roof, WIN Entertainment Centre. Crowd: 3,769
ADELAIDE 36ERS 100 (Randle 35, Johnson 22, Griffin 13; Griffin 10 rebs; Teys 6 assts) d SOUTH EAST MELBOURNE PHOENIX 93 (Creek 27, Roberson 26, Madgen 10; Pineau 10 rebs; Creek 5 assts) at Adelaide Entertainment Centre. Crowd: 7,066
(*Unfinished but result to stand.)