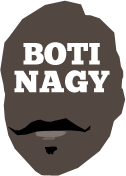 ---
Advertising opportunities available.
Please contact me.
---
NBL: Phoenix are legit, Taipans take a hit
Tweet
SOUTH East Melbourne Phoenix are setting records every time they take the floor, so is it possible this NBL debutante could create more history and go all the way to the Final Four in their first season?
Not since way back in 1982 has the NBL seen a debutante come into its competition and immediately soar to unprecedented heights, and that was Cal Bruton's Geelong Cats who made it all the way to the Grand Final!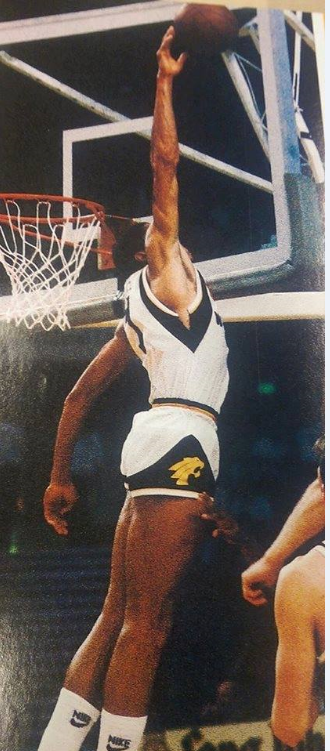 But unlike the Phoenix, the Cats already were well established as the SEBL's 1981 champion and were a battle-hardened unit, even before bringing in NBL legend James Crawford for their step up into the NBL. (That's JC, pictured, years later at Perth.)
Geelong even won the $5,000 post-season 1981 Super Challenge tournament in Adelaide which featured the 1981 NBL champion Launceston Casino City, local super team West Adelaide Bearcats - who later would beat Geelong for the 1982 Championship - and that year's regular season champion and dual-defending champion St Kilda Pumas who missed the playoffs, instead competing in what was supposed to be the first World Club Championship in Brazil.
So Geelong had a strong pedigree coming in.
The Phoenix?
Well, what GM Tommy Greer and head coach Simon Mitchell have assembled here from scratch - remember that, from scratch - is the right type of player to deliver immediate success.
They have picked wisely, resisting the urge to grab any free agent going and instead assembled a team capable of winning now while building for the future.
Recruiting Mitch Creek was a huge success, even if his form warrants another NBA shot sooner than later, because it is his work ethic which inspires those around him. Ben Madgen is a past league leading scorer, Tai Wesley a championship winner.
Kyle Adnam has been waiting for a genuine chance, Adam Gibson brings championship smarts and leadership and, let's be real here - John Roberson is a bona fide superstar. The man can flat-out ball. Kendall Stephens is bound for stardom.
If the NBL had an "Executive of the Year" award, Greer would be smart to be preparing his speech already.
So while most pundits pencilled in Perth, Melbourne and Sydney for Final Four positions, that fourth spot enjoyed a diverse range of predictions, including Adelaide, Brisbane, Illawarra and New Zealand. (Sorry Orange Army.)
On what we have seen so far which, yes, admittedly is so small a sample group as to be miniscule and most likely irrelevant, you can rule a pencil through Adelaide, Illawarra and possibly also the Breakers.
So if you would have Brisbane repeating behind the "big three" as a semi finalist in 2019-20, then what can be made of the Phoenix smacking the Bullets by 20 this round?
And South East Melbourne was without Tai Wesley and Terry Armstrong.
* * *
BRISBANE's 31-14 third quarter completely changed the tenor of the Bullets' first home game at their "new" Armoury, the Queensland State Netball Centre.
Aside from the fact it sure did not appear NBL fans in the Queensland capital have embraced this talented squad, Cairns again fell away and it has to be a huge concern for coach Mike Kelly.
Nathan Sobey, with 21 points and five assists, led the way for Brisbane.
In Perth, the Wildcats doled out their customary thrashing to the Hawks who continued to persist with starting two five-men in Josh Boone and AJ Ogilvy while leaving Aaron Brooks anchored to the bench.
Even with Perth centre Nick Kay going pointless for the first half against his former club, the Wildcats didn't have too many issues, Bryce Cotton doing Bryce Cotton things , 23 of his game-high 28 points delivered in the first two quarters.
He then "rested" as 13,550 at The Jungle, the largest regular season attendance for a Wildcats-Hawks game, enjoyed watching Terrico White gather 19 points and Dario Hunt step up after struggling with the officiating last week.
Hunt had a 16-point, 10-rebound double-double as Perth took care of business and Illawarra took care of getting everyone into the game.
In Sydney, it was one-way traffic to halftime as the Kings dunked on Adelaide, with more on that one here.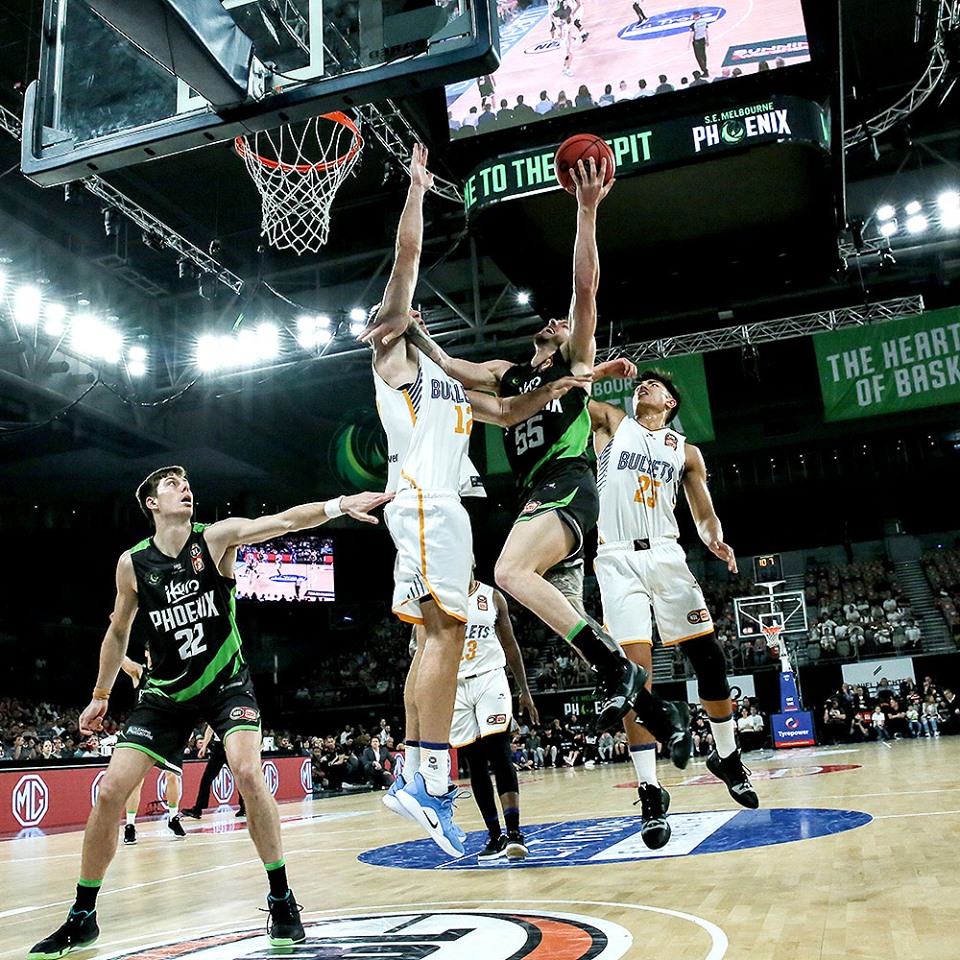 John Roberson was the story as South East Melbourne fired off the Bullets 113-93 in front of 6,019 fans in Melbourne - the greatest first home game attendance by any new club in NBL history.
Even the mighty South Dragons only boasted 5,106 and they claimed the championship in their third season. The Phoenix may be travelling ahead of schedule.
Wearing #3, in case anyone needs reminding of where his prowess is most startling, Roberson connected on 9-of-11 threes in his 30-point haul.
For good measure, he handed out six assists. Kendall Stephens hit 5-of-7 triples in his 17 points and then, of course, there was Mitch Creek (above), quietly compiling 25 points with seven rebounds, seven assists and three steals.
Lamar Patterson offered Brisbane's greatest resistance, scoring 30 points but for now, at least, the debate of which club is "most likely" to join Perth, Melbourne and Sydney in the Final Four is moot.
The game of the round closed it tonight in Wollongong where AJ Ogilvy - one of the few NBL veterans who you would NEVER want to be shooting free throws down the stretch of a tight finish - finally made one with 1.1 seconds left to clinch an 89-88 win for Illawarra over Cairns.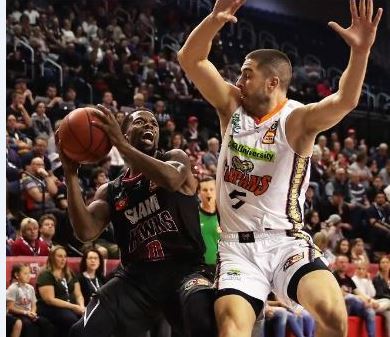 He had already missed two at 88-88 but Scott Machado's shot for a Taipans' win missed and Ogilvy then was fouled on his last shot, putting him to the line.
When he struck the first, the second became irrelevant - he missed it - but the Hawks had secured their first win of the season, Cairns now 0-3.
The Orangemen looked good through the first half, Illawarra losing import centre Josh Boone in the early going when he copped a "friendly fire" errant elbow from teammate Tim Coenraad and suffered a broken nose.
Finally starting with a balanced quintet, Ogilvy seated, Aaron Brooks inserted and Todd Blanchfield cutting loose for his season-high of 20 points, Illawarra turned the game around straight after halftime.
Trailing 38-43, the Hawks went on a 16-2 run to go 54-45 clear and did it on 6-of-6 shooting, Coenraad with three consecutive 3-pointers before Blanchfield added a fourth to force a timeout.
With the momentum swung, the Hawks looked to be swooping home but some good minutes from Nathan Jawai attacking Ogilvy on four fouls, and DJ Newbill hitting one big triple after another, swung it back for Cairns.
A turnover from Majok Deng and Machado's late miss were the costly last-gasp moments that Kelly will be seeing in his nightmares all night.
* * *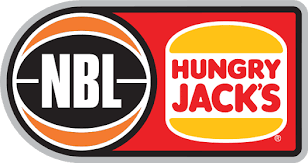 NBL Round 2
BRISBANE BULLETS 90 (Sobey 21, Hodgson 14, Singler 10; Patterson 6 rebs; Braun, Sobey 5 assts) d CAIRNS TAIPANS 74 (Oliver, Machado 16, Djeric, Deng 14, Jawai 10; Oliver, Noi 7 rebs; Machado 10 assts) at The Armoury, QSNC.
PERTH WILDCATS 103 (Cotton 28, White 19, Hunt 16, Norton 10; Hunt 9 rebs; Cotton 7 assts) d ILLAWARRA HAWKS 76 (Ball 15, Andersen 14, Boone 10; Boone 12 rebs; Ball 8 assts) at The Jungle, RAC Arena.
SYDNEY KINGS 102 (Newley 18, Tate, Kickert 16, Moller 12, Ware 10; Newley, Tate 6 rebs; Bruce 7 assts) d ADELAIDE 36ERS 80 (Johnson 26, Randle 16, Drmic, Moore 10; Johnson 7 rebs; Randle 5 assts) at The Kingdome, Qudos Bank Arena.
SOUTH EAST MELBOURNE PHOENIX 113 (Roberson 30, Creek 25, Stephens 17, Madgen 13; Madgen 9 rebs; Creek 7 assts) d BRISBANE BULLETS 93 (Patterson 30, Sobey 15, Magnay 13, Singler 10; Braun, Sobey 6 rebs; Sobey 7 assts) at The Rising Sons, Melbourne Arena.
ILLAWARRA HAWKS 89 (Blanchfield 20, Brooks, Ogilvy 19; Ogilvy 6 rebs; Brooks 6 assts) d CAIRNS TAIPANS 88 (Newbill 26, Deng 17, Machado 14; Oliver 7 rebs; Machado 6 assts) at The Sandpit, WIN Entertainment Centre.