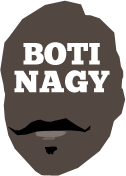 ---
Advertising opportunities available.
Please contact me.
---
NBL Play and Player of the Week
Tweet
IT'S not often we run a "Play of the Week" alongside our regular round-up for "Player of the Week", but the two are essentially bound and may have cost defending champion Perth Wildcats a key element in their threepeat drive.
His Cairns Taipans trailing 81-83 with 38.1 seconds left at The Jungle in Perth on Friday, coach Sir Aaron (see here why Aaron Fearne has been knighted) drew up a play in his timeout huddle to now save what for the most part had looked a huge upset win for his Orangemen.
Mitch McCarron had the sideline inbounds pass, Nanna Egwu on the same side keyway elbow, Stevie Weigh on the opposite elbow, Cam Gliddon just above the far block and Jarrad Weeks lower.
Weeks came running up past Gliddon and Weigh to bust toward McCarron for the inbounds pass.
But Wildcats captain Damian Martin, who twice had stolen the ball in the last quarter in similar situations, was ready to again pounce so McCarron briefly delayed the pass, turning instead to give it to Egwu stepping out from the elbow.
Egwu was able to pass it to Weeks under far less pressure as his defender, Lucas Walker, was standing between him and the hoop.
Gliddon waited patiently for his moment to cut from the opposite side, curling around Egwu who had relocated lower.
McCarron followed Gliddon's cut into the key and out around Egwu to receive the pass from Weeks and back it out as Gliddon cut a second time, curling around Egwu and out to the wing.
This time Egwu stepped up to screen out both Walker and Gliddon's defender, Bryce Cotton, allowing the Taipans' captain a clean look and enough room as McCarron hit him with the pass.
Gliddon stepped smoothly into its receipt, let it fly and his 3-pointer was nothing but net.
Egwu raised his arms in triumph as the Taipans celebrated briefly, still aware they would have to weather Perth's final assault.
But they did that with aplomb, Weigh coming up with the long rebound off Cotton's missed three, and tackled by Walker for shots and a final possesion with half a second left.
Cairns' 85-83 win is likely to have cost Perth second place and any home-court advantage in the best-of-three semi finals against Adelaide. It was indeed, the play of the week.
And despite some other fine individual performances - Jerome Randle terrific again as Sydney beat Brisbane, Hawks import Demitrius Conger impressive in two Illawarra losses, Shannon Shorter and Daniel Johnson important for the 36ers against the Hawks and Josh Boone solid in both United wins over NZ - Gliddon gets the B.O.T.I. Player of the Week nod for the second time this season.
Gliddon completed the win with a team-high 19 points at 50 per cent, including five 3-point makes, plus two rebounds, four assists and two steals to lead from the front. (And that's despite missing a free throw with 5:42 left to leave his season-long makes streak at 46.)
He also now joins United's Casper Ware (Rds 1, 16), Breakers' Edgar Sosa (3, 5), Perth's Bryce Cotton (7, 9) and Sydney's Jerome Randle (15, 17) as a two-time PotW winner, after also being the week's best in Round 11.
Commentators today on ESPN marvelling at Cleveland nailing 16 threes in its NBA rout of Boston would surely then have been dazzled by Cairns' 17 triples against the Wildcats in a 40-minute game, a record at Perth Arena.
None were bigger than Gliddon's. "That is the biggest shot of the night," FOX caller Corey Williams boldly declared, in case, you know, you were blind. A match-winning shot will always get the accolades here but, as the Beatles would say, this time he got by with a little help from his friends.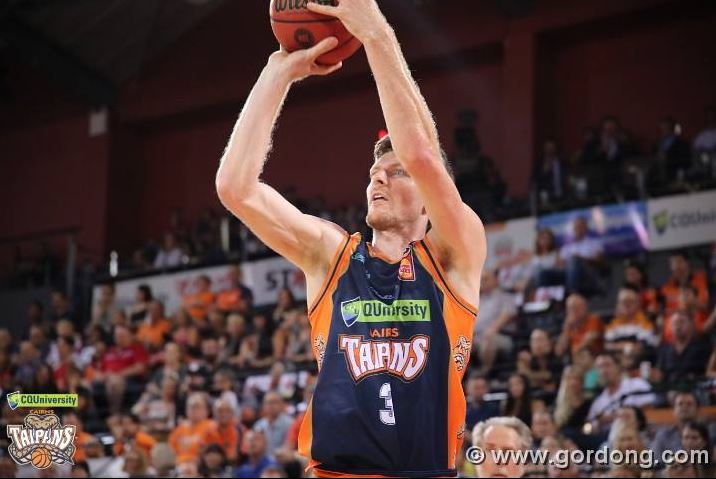 B.O.T.I. NBL Player of the Week
Rd1 Casper Ware
Rd2 Perry Ellis
Rd3 Edgar Sosa
Rd4 Shea Ili
Rd5 Edgar Sosa
Rd6 DJ Newbill
Rd7 Bryce Cotton
Rd8 JP Tokoto
Rd9 Bryce Cotton
Rd10 Ramone Moore
Rd11 Cameron Gliddon
Rd12 Demitrius Conger
Rd13 Daniel Johnson
Rd14 Tai Wesley
Rd15 Jerome Randle
Rd16 Casper Ware
Rd17 Jerome Randle
Rd18 Cameron Gliddon