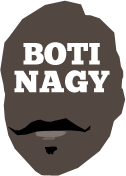 ---
Advertising opportunities available.
Please contact me.
---
NBL Pocket Podcast - Settle in!
Tweet
HAD the pleasure of waxing lyrical as the guest this week on the popular NBL Pocket Podcast, where we went through the good, the bad and the ugly of every team in 2019-20.
Host Joseph Corr had us add an appropriate pop song to sum up each of the nine NBL teams, which was a bit of fun but we had NO discipline - zero - so you might want to break this broadcast into three or more pieces because it runs longer than 90 minutes!
Or maybe listen while you're on a looooong drive?
But we DID have a lot to talk about, including the Boomers-Tall Blacks and how well Pero Cameron did in his international coaching debut with New Zealand.
Even the NBL awards got a run so if you want to hear it all, hit this link!