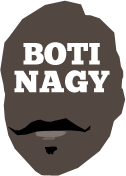 ---
Advertising opportunities available.
Please contact me.
---
NBL PotW: Time to chill out, man
Tweet
HATE to have to repeat this yet again, but definitely playing one great game and having only a single fixture in the round can be a distinct advantage when it comes to Player of the Week voting.
Take defending champion Perth for example.
In Round 7, the Wildcats beat the 36ers in Adelaide and Nick Kay was outstanding with 21 points, eight rebounds and five assists.
Fast forward to the Wildcats' 88-77 home win over the Breakers and Bryce Cotton is banging in 34 points. Cotton was OK against Adelaide and Kay serviceable against New Zealand.
Now compare that with Kouat Noi's single game performance in Cairns' win over Brisbane - 20 points on 7-of-11 shooting, 10 rebounds, five 3-pointers - and he has a huge head start.
Jae'Sean Tate was pretty damn good for Sydney against Illawarra too.
And sympathies to Adelaide's Jerome Randle who had 23 points and six assists in the home loss to Perth, then went on to score 27 points with four assists in the road win over South East Melbourne.
That's a round average of 25 points and five assists, including 7-of-13 threes. Impressive stuff. But it does come from a 1-1 weekend.
And that's why the man who is most chilled, most mellow, caught our eye for this week's award.
Melo Trimble was pointless in the first half of Melbourne's 96-95 win over derby rival South East Melbourne, 0-of-3. But he erupted after the interval with 22 points at 50 percent.
He had four rebounds, three assists and two steals but it was his match-winning play in the endgame which clinched him the award for us.
Attacking the basket relentlessly - he was 0-of-5 from deep - he went to the stripe and hit 8-of-10, his last miss deliberate to prevent the Phoenix from getting away a meaningful shot.
In fact fouling him on a 3-point attempt inside the last minute when he had not made one for the game was crazy. Trimble slotted all three freebies to turn a 92-93 deficit into a 95-93 lead.
Keith Benson's dunk tied it and Trimble attacked the rim, drawing the foul with 2.1 seconds on the clock. Now did Adam Gibson truly foul Trimble? And should Benson also have enjoyed the benefit of an "and-one" bonus free throw on his dunk?
Good questions, both of them. But ultimately that's not how it was called and when Trimble broke the deadlock with his first free throw, his smarts to abort the second made him our B.O.T.I. Player of the Week.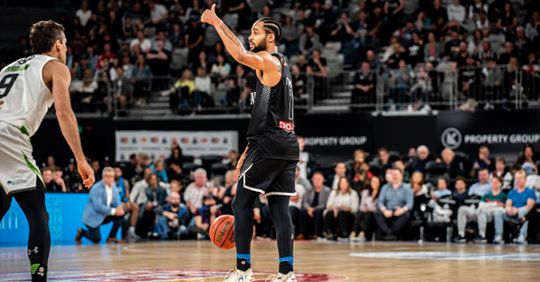 BASKETBALL ON THE INTERNET PLAYER of the WEEK
Round 1 Mitch Creek (SEM Phoenix)
Round 2 John Roberson (SEM Phoenix)
Round 3 Andrew Bogut (Sydney Kings)
Round 4 Bryce Cotton (Perth Wildcats)
Round 5 Shawn Long (Melbourne United)
Round 6 LaMelo Ball (Illawarra Hawks)
Round 7 Melo Trimble (Melbourne United)