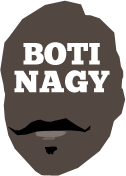 ---
Advertising opportunities available.
Please contact me.
---
NBL Rd.1 Wrap: The Upshot
Tweet
JOSH Powell arrives for Sydney this week as question-marks float all around the future of Melbourne United coach Dean Demopoulos.
Last year DD swept through the preseason, collecting a Loggins-Bruton Cup along the route, then led Melbourne out of the NBL's regular season blocks with a 9-0 start.
Come the playoffs though and Demopoulos had no clue how to curtail NZ Breakers champion guard Cedric Jackson or power forward Tai Wesley as they led New Zealand to a four-game streak over Melbourne. The Breakers brushed United aside in the last two games of the regular season, then swept them 2-0 in the semi finals.
The solution? Melbourne signed Jackson and Wesley as free agents so a) not only would that improve United but b) it would weaken New Zealand.
Guess what? Despite signing that championship-winning duo AND Dave Andersen, Ramon Moore, Devin Williams, the Breakers STILL had the answers to open the season.
And then into Hisense Arena roll the 36ers, down after copping a 34-point welt from Illawarra ... only to record an 87-79 win over United.
Seriously now, can Captain Catch-Phrase coach?
Two seasons back when Chris Anstey lost his home-opener as United coach, he "resigned". And Anstey didn't have this level of talent or resources.
Demopoulos' team already appeared completely disengaged during a number of his timeouts and following his gameplan is like running blindfolded through a maze.
All due respect to popular young guys Kyle Adnam and Tohi Smith-Milner but what the hell are they doing on the floor when the game is slipping from United's grasp?
It seems like another case of "I know more than you hicks" nod-wink coaching, when just doing the obvious would be worth far more.
You know, like running an offence where Chris Goulding knows where his shots are coming from, opening with another sweet shooter on the other wing such as Ramone Moore, getting the ball to Dave Andersen on the block, running pick-and-rolls with Cedric, maybe starting Tai.
But instead, DD continues with Todd Blanchfield and Majok Majok as starters and has stars across the board unsure where they fit or what their role should be - those two included.
You only have to endure one of those "Awiight?" timeouts to know he is flailing, another American here to teach us the game we seem to understand far better than he does.
If I was United, I'd be tracking down the NBL's 2016 Coach of the Year, Shawn Dennis. Last time I looked, Townsville Crocodiles didn't have a team anymore so you know he's available. And imagine what he could do with a team this deep and richly talented instead of operating on the smell of an oily rag?
SYDNEY probably needed an opening night win more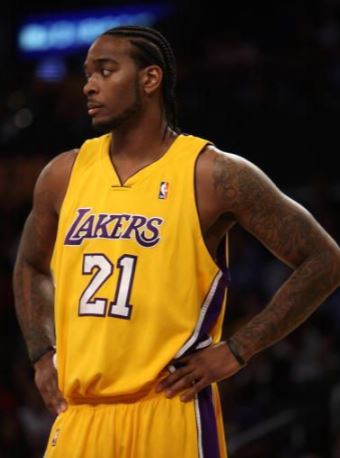 than most but the arrival of Powell, a 206cm veteran of more than 350 NBA games, suggests Julian Khazzouh may be further away from ready than originally hoped.
Powell, 33, played at North Carolina State before playing professionally in Russia and Italy.
Dallas Mavericks signed him for the 2005-06 season and his NBA career spun on to 316 regular season and 46 playoff games for seven teams, most notably Indiana Pacers, Golden State Warriors, Los Angeles Clippers and the Atlanta Hawks.
With the famed LA Lakers – the Kings' purple and gold should be most familiar - Powell won NBA championships in 2008-09 and 2009-10.
Powell (right) subsequently played Euroleague with Olympiacos, winning the 2012-13 championship and also has logged playing time in Puerto Rico, Argentina, the Philippines and the CBA.
His arrival will throw some heat into Sydney's games this round against Illawarra and Cairns.

Yeah, No Kidding
THE NBL season's TV coverage was very promising with new graphics, segments, interviews - a fun start for all.
Of course, there were scoreboard and timing issues but that's teething and it only becomes a concern if it's still the same in a month's time. (Although most would be happy to see the score adjusters a little more on the ball.)
Then, of course, there's the commentators.
How much Steve Carfino is too much?
Thursday, Friday, Saturday ... at least we kept the Sabbath holy.
The round started with The Carf back in his better-suited role as a colour man but come Friday, there he was again at The Sandpit as the main guy.
Brad Rosen was sharp on colour but the telecast had no sooner begun than The Carf threw to him, Brad made his opening remarks and The Carf then gave us the infamous: "Yeah, no kidding" which we all know really means "I don't really care" or "I wasn't really listening" or "Where am I?"
That's how long it took him to revert.
Sigh.
We missed a timeless Carfino classic - the meaningless "time out on the floor" line - but instead got his exciting new "substitution on the floor!" to go on with. That's right folks, all new material!
In the spirit of full disclosure, I am a fan of Casey Frank so enjoyed the Breakers-United call. Enough said.
Fast forward to Saturday's Kings-Bullets game and here's a quick note to the director. When there's five seconds to go in a quarter and the ball is inbounded, maybe don't then cut to a replay.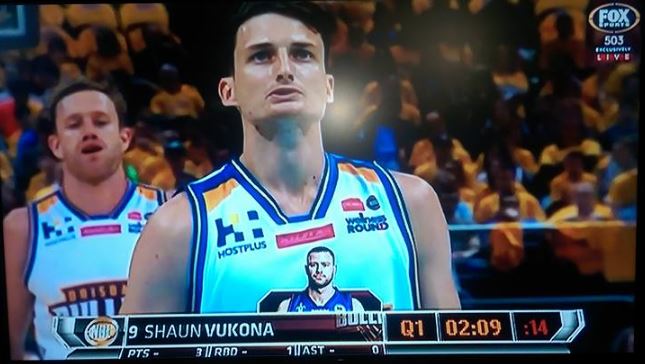 You know, we'd like to have seen what Jason Cadee did, rather than go to a replay that then is cut short because OOPS, they're live again!
OK, now look to the right and tell me how many things you can see might possibly be wrong with this screen grab?
1) It's not Shaun Vukona. (See 2)
2) There is no Shaun Vukona.
3) The photo being used in the middle of Shaun Bruce's chest is, um...Adam Doyle of the Adelaide 36ers. (There's actually a better chance Doyley was off somewhere, trying to take some Melbourne United tips from Mika Vukona.)
Congratulations to Frank Drmic. I had no idea (until Tommy Greer informed us all) Frank is actually Anthony Drmic's father.
Who knew?
It also would be pleasurable if at the next United home game, Tommy and Dwayne Russell stopped barracking and tried commentating. The amount of enthusiasm for Melbourne was just a wee bit galling.
SPECIAL NOTE: To Dwayne Russell. Mate, it isn't radio so when you say: "The crowd is standing as one" and we can plainly see they are not, or "It's a full house" and we can see the empty seats, you not only do yourself a disservice, but also the NBL.
The product is super good enough to stand on its own two feet without unnecessary embellishment with no factual basis. You are way better than that.
RD.1 RESULTS
Bullets 72 (Craig 16, Beal 14, Gibson 11; Craig, Young 7 rebs; Petrie, Bruce 2 assts) d Wildcats 65 (McKay 18, Prather 9; McKay 7 rebs; Martin 4 assts) at Boondall Entertainment Centre.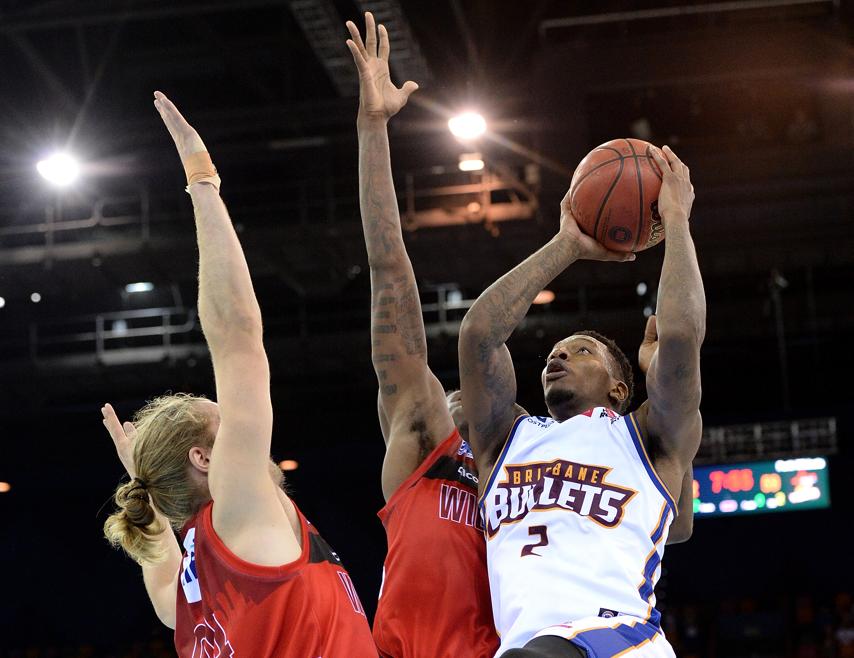 THE B.O.T.I. Player of the Week: Torrey Craig in action. Picture: Bradley Kanaris, Getty Images
Breakers 76 (Abercrombie 14, Vukona 12, Webster 11; Mitchell 8 rebs; Webster 6 assts) d United 71 (Wesley 15, Jackson 14; Jackson 13 rebs; Jackson, Andersen 5 assts) at Vector Arena.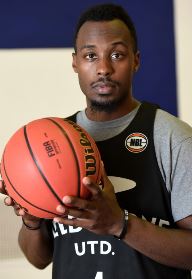 Hawks 122 (Clarke 23, Harris 21, Holyfield 14, Forman, Kay 11, Coenraad 10; Kay 7 rebs; Harris 7 assts) d 36ers 88 (Creek 24, Deng, Randle 13, Ferguson 10; Deng 6 rebs; Johnson 5 assts) at The Sandpit, Wollongong.
Bullets 77 (Kickert 17, Bruce, Jervis 12; Craig 17 rebs; 3 with 4 assts) d Kings 73 (Lisch 20, Hill 14, Cadee 11; Newley 6 rebs; Newley 5 assts) at the new Kingdome, Qudos Bank Arena.
Wildcats 84 (Johnson 26, Prather 23, McKay 14; Martin 8 rebs; Prather 6 assts) d Taipans 74 (Gliddon 20, Egwu 14, Weeks 11, Edwin 10; Worthington, Edwin 6 rebs; Worthington, Gliddon 4 assts) in overtime at The Jungle, Perth Arena.
36ers 87 (Randle 30, Johnson 17, Jacobsen, Teys 11; Johnson 7 rebs; Randle 5 assts) d United 79 (Moore, Jackson 15, Blanchfield 11, Goulding, Wesley 10; Williams 6 rebs; Jackson 7 assts) at Hisense Arena.
NBL Wrap for News Corp: http://bit.ly/2dV4Ydt
TOMORROW: Why Torrey Craig is PotW