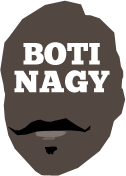 ---
Advertising opportunities available.
Please contact me.
---
NBL Rd12: Hawks join Fraud Squad, Kings out
Tweet

SYDNEY may have tried everything possible to throw away its NBL win over Perth in the last 78 seconds, but it is a genuine Final Four candidate, the Illawarra Hawks now confirmed as members of the NBL Fraud Squad, joining Brisbane, Adelaide, Cairns and New Zealand as Fool's Gold.
Unreliable, untrustworthy and basically just inconsistent, much of the pluck and desire the Hawks showed last year under Boomers coach Brian Goorjian, appears to have evaporated as this season has worn on.
A team most predicted would not only make playoffs but contend for the championship, is barely a chalk outline of that erstwhile body and clearly is presenting Goorjian with the greatest coaching challenge he has faced across his stellar NBL career.
NBA championship winning guard Ian Clark solidifying Sydney Kings' lineup now puts them into the playoff mix, with Chase Buford really the only one capable of stuffing it up for the club.
Well, maybe not the only one after the way the Kings almost blew victory over Perth despite leading 76-69 with 1:18 left. Clark fouling Jesse Wagstaff as he sank a 3-pointer at 1:09 was not his brightest moment.
Wags missed the bonus free throw but Vic Law ran it down and was at the free throw line at 1:06 after Jarell Martin's foul, cutting the deficit to 94-96 with two swishes.
The Wildcats were pressing up the floor and Clark's back foot slipped at the sideline, taking him out of court while he was being harassed. It was now 1:05 as Perth prepared to inbound the ball, this time Jaylen Adams' over-exuberance carrying him across the sideline to incur a technical foul.
Bryce Cotton calmly slotted the free throw for 95-96, then from the extra possession Law missed but the ball went out of court off the Kings. Cotton missed a three and Sydney had the ball back.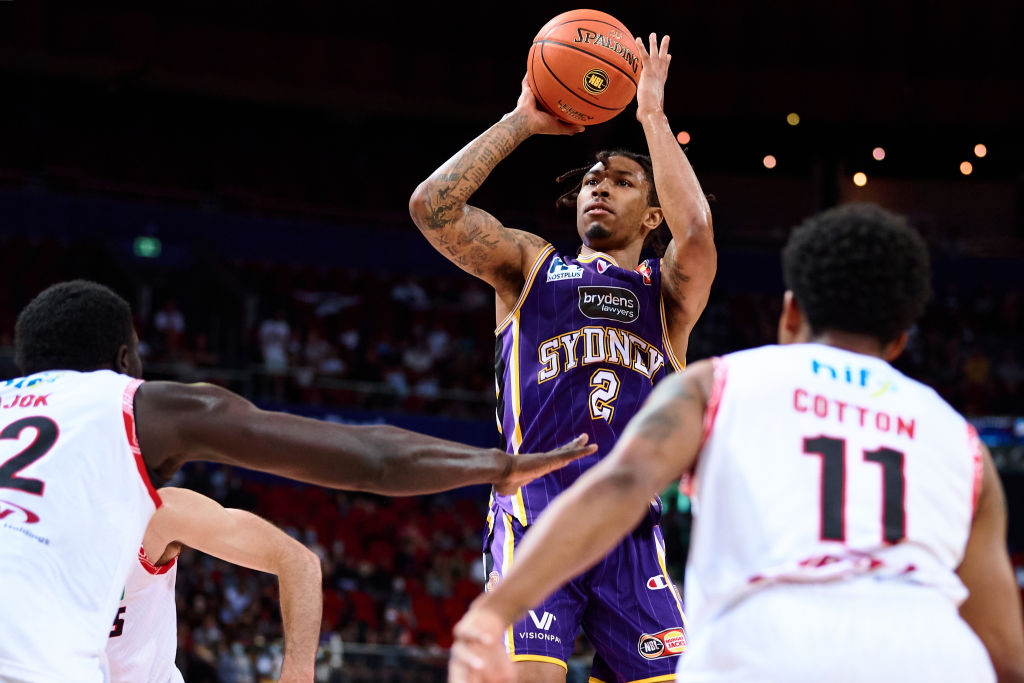 Adams then missed from Bankstown, Cotton claiming the defensive rebound with 23.6 seconds left in the game.
That was more than enough time to fashion a game-winning play, a drive, a pick-and-roll, any number of options. Instead Law jacked up an atrocious 3-point attempt from his home town with 12 seconds still to go.
Repeating it here and now, after saying it so very often, hero-ball does not win you games. It's one of Illawarra's biggest problems too, but everyone at Perth knows who takes the last shot for the Wildcats ... and his name isn't Law.
Xavier Cooks dunked to close the contest, Sydney now definitely in the Final Four affray.
Melbourne still has an import spot it can fill and Scotty Hopson's name comes up a lot in conversations. Watching United put away South East Melbourne in the latest edition of the Throwdown, the conversation currentrly should be about Jo Lual-Acuil and Jack White as new Boomers.
JLA gave Melbourne 30 points and White snared 14 boards as United iced its crosstown rival.
Rotating his roster, Goorjian had the Hawks playing well and steadily wearing down a Cairns team which - like New Zealand - has now endured too much injury turmoil to offer a consistent threat.
The Taipans' 9-point third quarter and 8-point fourth for a 17-point second half in a paltry 54-point total - even Aaron Fearne felt that was a little low - was the stuff of NBL1 basketball. The Orange were 0-of15 from long-range in the second half. Gotta know when to fold 'em.
Cam Gliddon remembered he is an NBL player and past Boomer, going 6-of-6 from the 3-point line and 7-of-7 overall for 20 points as South East staved off Brisbane 98-94.
The Bullets had enough time for a late shot to tie but Robert Franks went for the all-or-nothing hero-ball three ... and came up with nothing.
In Adelaide, the 36ers recovered from a dismal 9-point first quarter to slap back Cairns by 12. Trailing 8-23 late in the first after Cam Bairstow scored their first basket halfway through the period, the Sixers scored the final point of the term.
They then rallied to turn that last point into the launch of a 15-0 run which took them to the lead at 24-23, Daniel Johnson and Mitch McCarron the major architects, import Todd Withers again MIA.
Seven players scored in double-digits as Melbourne scored a season-best 108 points routing New Zealand. United's 60-point first half and 84-point tally at the last break also were season bests.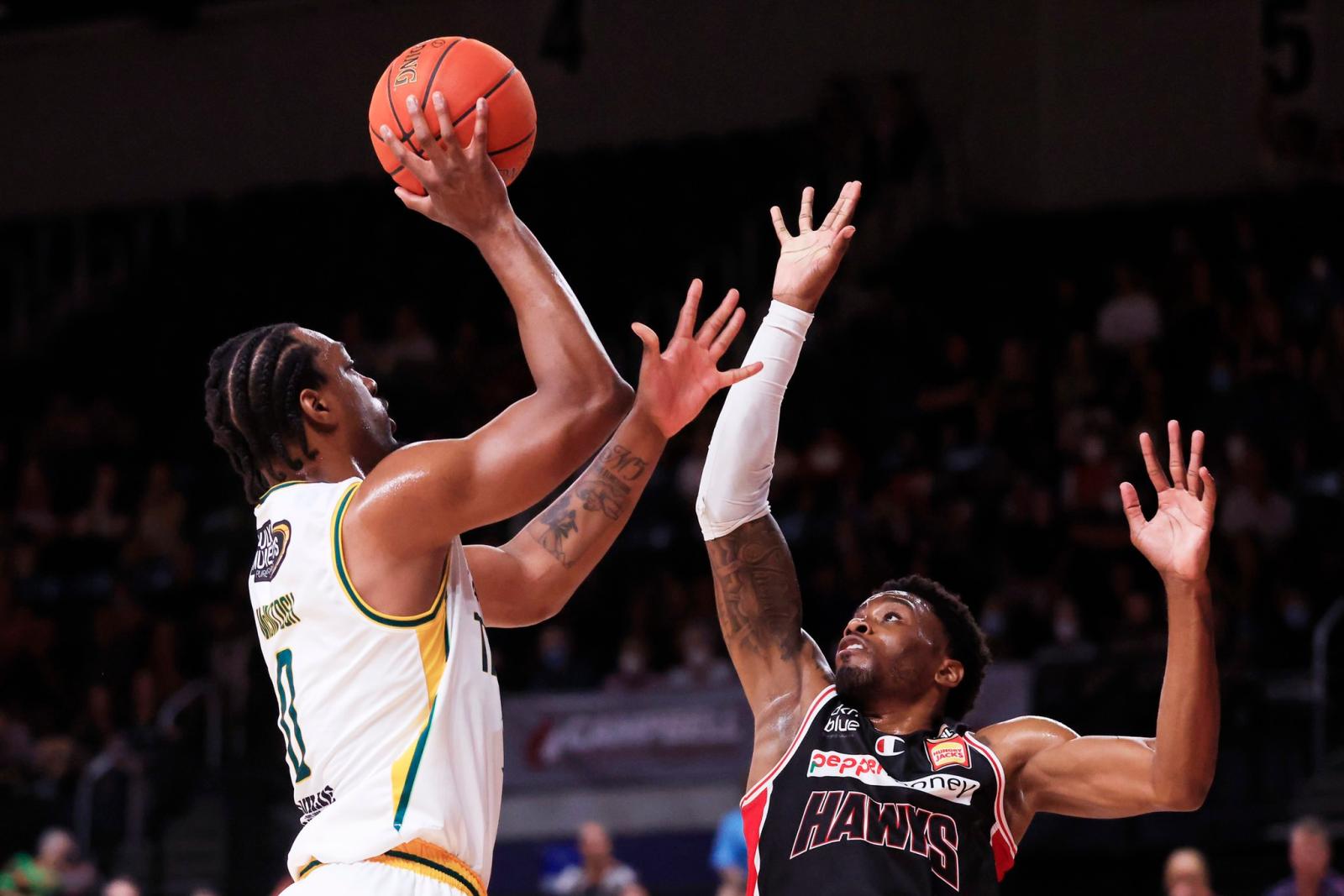 Talking records, Tasmania JackJumpers' 22 3-pointers in their great road win at Illawarra, equalled the record in the 40-minute NBL era for most made threes in a game.
Remember when Goorjian teams were noted for playing D?
Josh Adams, Sam McDaniel, Jack McVeigh and Co hit 22-of-42 triples in an explosive display for the JJs, Xavier Rathan-Mayes working hard for the Hawks and tickling a triple-double with 12 points, 10 rebounds and nine assists.

ROUND 12 - DON'T BE JUMPY
MELBOURNE UNITED 94 (Lual-Acuil 30, Goulding 15, Hukporti 11, Agada 10; White 14 rebs; Ili 8 assts) d SOUTH EAST MELBOURNE PHOENIX 87 (Creek 23, Ashley, Qi, Le'Afa 13, Adnam 12, Munford 10; Qi 9 rebs; Munford 5 assts) at the UN, John Cain Arena. Crowd: 5,012
ILLAWARRA HAWKS 79 (Reath 16, Cleveland 15, Rathan-Mayes 9; S Froling 10 rebs; Rathan-Mayes 4 assts) d CAIRNS TAIPANS 54 (Deng 11, Zimmerman 8; Zimmerman 8 rebs, McCall 3 assts) at The Sandpit, WIN Entertainment Centre. Crowd: 2,275
SOUTH EAST MELBOURNE PHOENIX 98 (Gliddon 20, Broekhoff 18, Munford, Creek 15, Ashley 13; Broekhoff 8 rebs; Adnam 5 assts) d BRISBANE BULLETS 94 (Patterson 27, Franks 23, Drmic 11; Franks 8 rebs; Cadee 8 assts) at the House of the Rising Sun, John Cain Arena. Crowd: 3,252
SYDNEY KINGS 98 (Adams 31, Martin 21, Cooks 18, Clark 13, Vasiljevic 11; Cooks 9 rebs; Adams 10 assts) d PERTH WILDCATS 95 (Coton 33, Travers 16, Norton, Law 14, Wagstaff 12; 4 with 5 rebs; Nortton, Cotton 4 assts) at The Kingdome, Qudos Bank Arena. Crowd: 7,143
ADELAIDE 36ERS 87 (Johnson 18, McCarron 14, Dech 13, Hannahs 10; Johnson 9 rebs; Dech, McCarron 5 assts) d CAIRNS TAIPANS 71 (Zimmerman 21, Deng 12, McCall, Kuol 8; Zimmerman 13 rebs; McCall 5 assts) at Adelaide Entertainment Centre. Crowd: 5,068
MELBOURNE UNITED 108 (Agada 17, Ili 15, White 14, Goulding 12, Hukporti, Lual-Acuil 11, Peatling 10; Agada 9 rebs; Dellavedova 9 assts) d NEW ZEALAND BREAKERS 73 (Siva, Besson 17, Randle 11; Besson, Delany 5 rebs; Siva 5 assts) at the UN, John Cain Arena. Crowd: 6,033
TASMANIA JACKJUMPERS 96 (Adams 28, McDaniel 20, Magette 16, McVeigh 12; McVeigh 7 rebs; Magette 5 assts) d ILLAWARRA HAWKS 86 (Reath 25, Cleveland 20, Rathan-Mayes 12, Harvey 11; Rathan-Mayes 10 rebs; Rathan-Mayes 9 assts) at The Sandpit, WIN Entertainment Centre. Crowd: 2,325