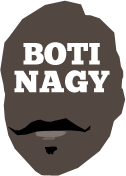 ---
Advertising opportunities available.
Please contact me.
---
NBL Rd12: Look out for the Fraud Squad
Tweet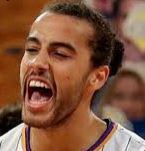 GOOD news for Sydney fans. The Kings have finally exited the Fraud Squad offices, leaving Brisbane, Adelaide, Cairns and New Zealand to contemplate how they will blow or blister in their next NBL game, while Illawarra considers whether it should check in.
The reliably consistent - when not COVID afflicted - clubs such as Melbourne, Perth and South East continue to march forward in their Final Four quests and are clubs you can trust with relative confidence.
Brisbane has been a charter member of the NBL Fraud Squad since the Bullets returned to NBL action, always promising far more than it delivers.
So too Adelaide, Cairns and New Zealand - and, upto recently, Sydney too. That was the Kings beating Perth not too long ago. Then losing to Tasmania. But they have turned the corner.
Have no qualms about the JackJumpers. You know they are coming to play and give the best account of themselves they can - with or without currently injured Will Magnay. They're no frauds.
Illawarra? To be honest, the jury is out.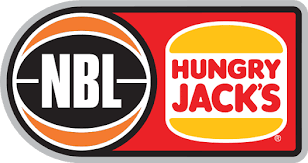 ROUND 12 - EVIDENCE IS IN

IT really didn't take long for the Victroian derby "Throwdowns" to become a heated thing but South East Melbourne at Melbourne tonight has all the earmarks of a seriously robust encounter. The NBL promoting it via the incident which cost Mason Peatling a one-game suspension after Mitch Creek threw down a dunk of the year contender, is typical of the league's PR wallies. "Fine 'em but let's use it." Sad and pathetic. This game will be anything but.

DON'T doubt Cairns, slowly growing back to full strength, can give Illawarra a touch-up at The Sandpit, if not beat the Hawks outright. The Taipans have the tools but, like Illawarra, remain a work-in-progress. Players returning often also can have a disruptive affect, initially at least while everyone understands their new roles. The Hawks should be much further down that road and only really need to use their teamwork and not go hero-ball, to sneak this win.

ON one hand, Brisbane capitalises on a late mistake to beat Adelaide. Next time out, Sydney capitalises on a Brisbane lapse, sending the Bullets back to the whiteboard in the Fraud Squad offices. What should we expect of the Bullets away to South East Melbourne? Coach James Duncan would be praying for a full 40-minute commitment, not 39:58. If Lamar Patterson fires up, this should go the distance as it's the type of upset for which Brisbane is notorious.

SYDNEY had Perth's measure when they met most recently in Sydney. The Wildcats were coming off a routine win over the Hawks at Illawarra and due a flat spot, and the Kings seized full advantage. Adding import Ian Clark further should buoy the home team. But you know what doesn't happen very often? Perth losing twice in succession. The Wildcats are coming off a narrow loss to United so should be ready to rumble. Can the Kings match that attitude yet?

SURPRISE, surprise, Isaac Humphries is out for the rest of the season. Terrible news for the 36ers, reasonably positive news for Kai Sotto. How lucky are the Sixers coach CJ Bruton pushed for Cam Bairstow as the club's last signing? Cairns doesn't win a lot in Adelaide but the way it tamed it at their previous meeting, will have zero fear of what the 36ers can produce. Mitch McCarron is due a big performance and at home, Sixers start favourite. But winners?

THIS is precisely the type of game Melbourne could drop if New Zealand hits town fully focused and ready to give 40 minutes of effort. But that's just it. The evidence is in and the Breakers cannot be trusted to do that. Melbourne can. United dropped its focus in Adelaide and paid the price. It is not a club that ignores lessons of the past. And while it will have the Phoenix now in the rearview mirror, a loss here would negate a win there. So it won't happen.

FEELING just a tad sad for Tasmania with Will Magnay's knee soreness ruling him out for the next little while. That four-win streak which raised the JackJumpers over Illawarra and into the four immediately came unstuck last round and you would have to predict the Hawks will also be too deep to drop this one. It gives them a chance too to get back to better offensive ball movement and greater defensive intensity, making it an important fixture.