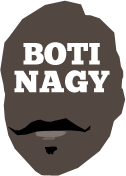 ---
Advertising opportunities available.
Please contact me.
---
NBL Rd.12 Wrap: Adieu Jaron, once again
Tweet
THE biggest blow-out of the NBL season, new faces in and more coming, and one unlucky import cut for the second time this season - Round 12 had plenty going on.
Melbourne United leapt back into the top four - it is anything BUT a "final" four - after giving the depleted Brisbane Bullets a 97-59 hiding at Hisense.
Down six points early into the second quarter, Chris Goulding and new import recruit Josh Boone got the ball rolling, David Barlow also off to a good start.
Goulding concluded a decisive second period by sticking a long 3-pointer on the halftime buzzer, right on the back of Anthony Petrie aborting two free throws for Brisbane with heartbeats to the half.
It was Petrie who got the Bullets to within 48-56 with 4:21 left in the third with a triple of his own. But that was Brisbane's last significant hurrah.
United had the luxury of clearing its bench in a 38-point rout, with Boone - Devin Williams' temporary replacement - making an impressive debut 48 hours after landing in Melbourne.
The weather may have prevented the roof being open - come back February 6 for another attempt at that - but the crowd almost blew it off when the bench was cleared.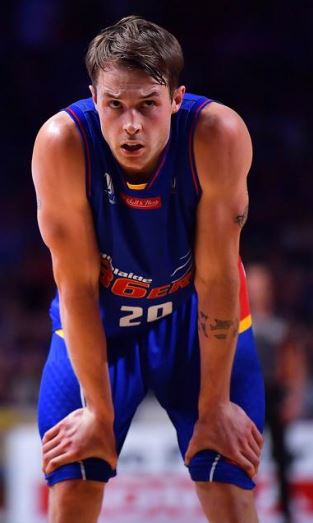 Bullets coach Andrej Lemanis, his team on a two-loss skid since beating Melbourne in Brisbane, started Mitch Young, who fouled Majok Majok four times before being called for one on United's first offence.
Not some of Young's smartest work. That said, some of the calls which sped Brisbane into the bonus foul count with 6:27 left in the first quarter, were appalling and showed a complete lack of feel for the game by the officials. Again.
THE round tipped off in Adelaide where the 36ers' backcourt of Jerome Randle and Nathan Sobey (pictured) had their way with the Wildcats.
Jaron Johnson was spectacular for Perth and easily its best player. Yet once the dust settled on the Sixers' eighth straight win - and first truly ugly one - Jaron was considered expendable. Again.
How must JJ be feeling?
He saves a game against Cairns with a massive three to send it into overtime where Perth win? They cut him.
He plays his best game of the year? They cut him.
Guess there's only one other person who could be cut at this point so it probably was just easier to shunt JJ off into the horizon - again - and finally admit the team balance isn't right.
It would be great if an NBL team took a punt on JJ at some later date. He just wasn't in the right environment.
A corner jumpshot he swished in front of the Sixers' bench with the shot-clock expiring and Eric Jacobsen in his face was unbelievable.
It's a good thing Perth didn't win. Jaron would have been awarded the Paul Rogers Medal as Cattalini Cup MVP, which would have been even more embarrassing and bewildering when he was cut 24 hours later.
Ah, but if they'd won, would he have been cut?
Instead it was Sobey, who burnt the Wildcats with 24 points, six rebounds, an assist, two steals and three blocks - including a gem on JJ in the last half-minute - who earnt the Rogers Medal accolade.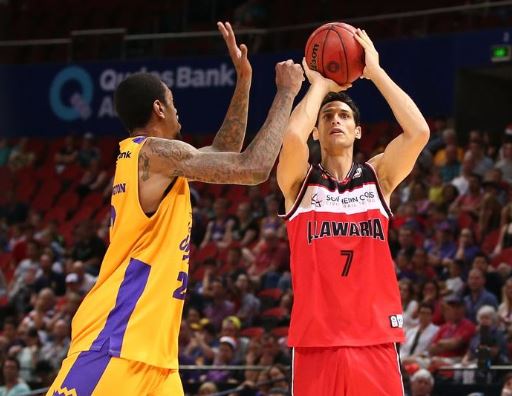 IN Sydney, with the Kings already having wrapped their season-series 3-0 over Illawarra, the Hawks delivered a big wad of coal for the home team's Christmas stocking.
With Brad Newley ruled out due to a foot injury, Tom Garlepp was elevated into the starting quintet but this one always was going to be a Hawks win.
Co-captain Oscar Forman (pictured) had been struggling over 3-4 games but came out and fired up like the wily veteran he now is.
After a couple of range finders, the Big O went off for a season-high 24 points, including six 3-pointers at 50 per cent.
When Sydney grafted it back to 71-75 and there looked as if there might be life left in the Kings, Forman stuck a three and the end was near.
Sydney's decision to sign import forward Garrett Jackson when it appears to have a pressing need in the backcourt - Kevin Lisch and Jason Cadee only can do so much - appeared to bite them on the royal rectum, even though Jacko's debut was solid.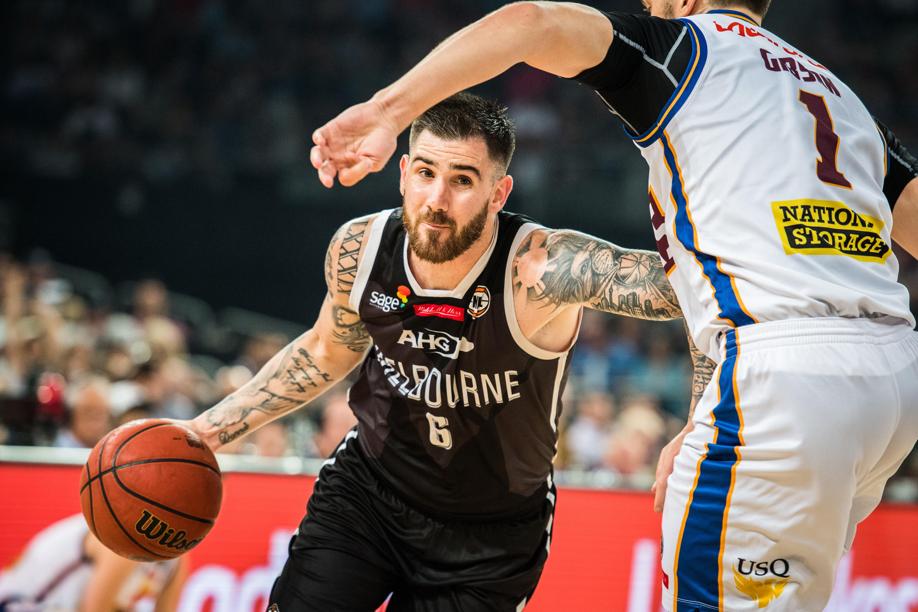 AND just when you thought it was time to start agitating for Kyle Adnam to be getting more minutes and Nate Tomlinson less, the Tattooed One reminded all of his value to United.
When the Bullets were trying to mount a third quarter rally, Tomlinson (above) hit three after three to ruin whatever the pre-game scout said about him and ensure any Brisbane insurgency was thoroughly extinguished.
For the record, he hit 4-of-6 for his decisive 12-point contribution.
YEAH, NO KIDDING
THE round started in dubious fashion when both Steve "Yeah, No Kidding" Carfino and Brad "Hooley Dooley" Robbins were assigned colour duties on the annual Cattalini Cup match between Adelaide 36ers and Perth Wildcats at Titanium Security Arena.
Incredibly, and you know many were listening for it, The Carf did not get a single "yeah, no kidding" off in the entire telecast!
Yeah, no kidding! Of course, when reminiscing about the NBL's greatest single season teams, The Carf did mention how many think "the 1987 Adelaide 36ers" were the greatest single-season team.
Um, close, but no cigar Stefano. The 1987 Sixers were fairly handy, going 21-5 through the regular season before being knocked out by Perth Wildcats in the semi final round. Brisbane Bullets swept the Wildcats in the Grand Final Series.
So, no, actually NO-ONE thinks the Adelaide 36ers' 1987 team was a "greatest single season" team - not even the Sixers. Now if you want to talk 1986? That's an entirely different conversation. But hey, it's just TV where near enough is good enough.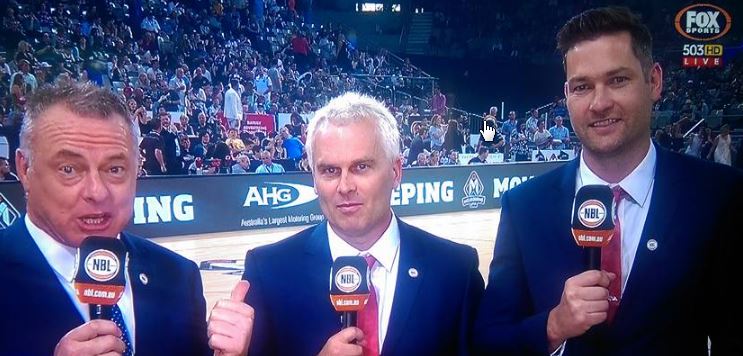 DWAYNE'S BACK: It's still "thumbs down" to Captain "It's Sold Out" and overblown commentary.
JUST ask Mr Thumb, Dwayne Russell of the Hitch-hikers Guide to the NBL Galaxy. The 36ers had 6,328 fans at the match which, by any Dwayno measure is not only a sold-out venue, but people being turned away at the door! Maybe even "angry scenes"!!
At the Boxing Day clash between Melbourne and Brisbane, he proudly proclaimed this was the FIRST time "it's been a sell-out on Boxing Day." Oh really Dwayne? You told us the same thing last year too!
This time, of course, it was true but Mr Mojo just cannot be relied upon because he is so busy blowing the NBL's bags that near enough is good enough.
So we can't really blame The Carf when he fouls up! No-one is held to any standard of accuracy or professionalism. Most of that comes from people such as Tommy Greer, Cam Tragardh and Co.
In fact the call of the 36ers-Wildcats game was surprisingly good - bouquets to all concerned and a special nod to whoever found the playing footage of Joey Wright with the Geelong Supercats. Gold.
Not sure why we needed Shane Heal trotted out for both the Sydney-Illawarra and Melbourne-Brisbane games - where was Brad Rosen when you need him? - but I will say this about Heal, he isn't afraid to say something of substance.
He had a few pertinent and relevant jabs at Sydney's recruiting decisions and associated fall-out.
Not sure why in the opener though, all Matt Russell, Shano and James "I agree Hammer" Harvey could tell us - with excited schoolboy enthusiasm - was Brad Newley was out!
That's great. Thank you. What was his issue though, to keep him sidelined?
We all know now. Surely that tidbit was worth sharing at the start?
So it's down to Melbourne where Dwayne "Mr Mojo" Russell - count how often he talks about someone getting back his mojo or someone losing it for your new drinking game - has to tell us not once, but several times, this is the first Boxing Day game that's completely sold out.
Post-game and it's Abby Gelmi's turn to lose all touch with reality in her interview with Chris Goulding.
"You've got the momentum heading into finals," she says and Goulding, bless him, deflects that nonsensical notion with a measured response.
Abby, United was last not so long ago and, albeit it whipped Brisbane by a season-high margin, but that gave it precisely one win in a row.
Not sure that's how "momentum" is defined.
Spider-cam?
Good on the NBL for trying something allegedly "new" but just like "ref cam" added so very little, spider-cam is much the same. Let's just say if it was such a major basketball innovation, the NBA would be using it. It would be smart to say: We tried it. We're ditching it.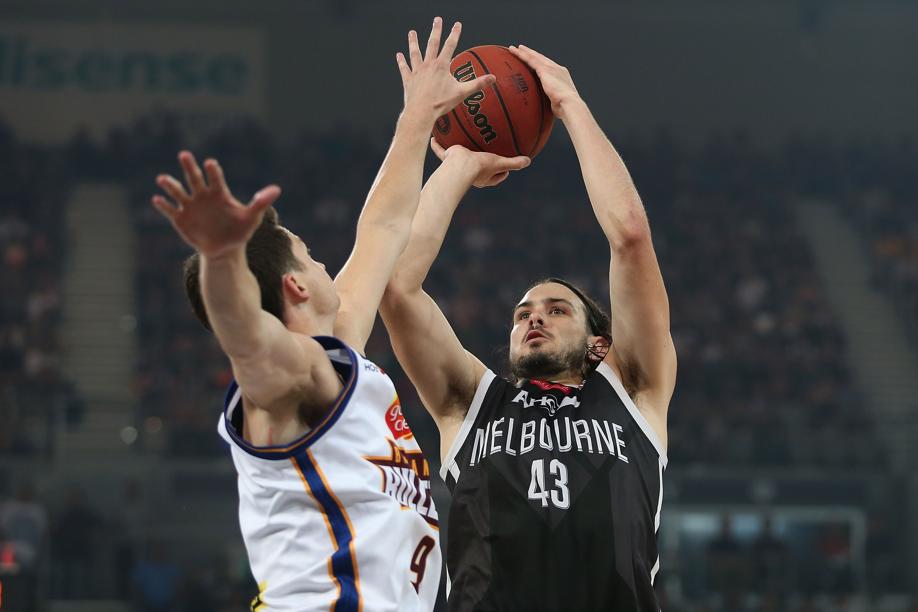 YES, we know Dwayne Rascal has a man-crush on Chris Goulding (above) who he variously, and more than once, described as the biggest star in the NBL before in conclusion, in his usual overblown, over-hyped way roaring: "By the way, that guy's name is Goulding. Write it down, remember it, because the next couple of months, he could be The Man!"
Wow. Well, yes, he could be. But then again, maybe not, too. There appears to be grounds for doubt. Because it just as easily could be Jerome Randle. Or Rotnei Clarke. Or Kevin Lisch, Or Brad Newley. Or Mika Vukona, Or Casey Prather. Or Travis Trice. Or Torrey Craig. Or even Casper Ware. Or ... and the list goes on and on, just like Mr Mojo. Sigh.
BEEF of the Week
DISCRETIONARY fouls and erratic violation calls. It's an epidemic.
I'm convinced some refs simply don't know what to call or when to call - for example Nathan Durant calling a lame, soft defensive foul on United in the Melbourne-Brisbane game as a Bullets player takes off on a clear lane to the hoop. Got any feel for the game son?
Or Chris Read has had some moments of late, most notably in Bullets games.
Saw Daniel Kickert get tech-fouled recently after he endeavoured to set a mid-court screen on Melbourne's Casper Ware and got chatted by the ref while the game was in flow. Kicks appeared to respond along the lines of: "If it's a foul, call it. Otherwise leave me alone."
So a few seconds later - same play phase - he gets called for an offensive foul. Really? And then, he gets a tech foul on top of it. Same ref in each case. Bee in the bonnet there laddie? Abusing your authority at all?
Hardly quality officiating.
Fast forward to Anthony Petrie against United, taking a clean offensive rebound and landing, only to be called for a travel. Knowing the call was 100 per cent incorrect, Peach is less than thrilled. Solution to his justified dissent? He cops a tech foul.
These discretionary calls - ones where it's up to the umpy to determine whether he is going to call it or not - are a blight on the game.
Almost any time a big sets a screen for a small, they can be called for a foul if the ref sees fit.
I'm not talking about screens where a big drops his shoulder to ensure painful and/or illegal contact.
Just the ones where the refs decide, on merit - or otherwise - whether someone was too close, leaned over, moved a leg, blinked harshly, before they make the call.
Hawks forward Oscar Forman set a couple of big screens for his smaller guys and I'm not sure he was 100 per cent stationary or completely legal. But Ossie isn't known for back-chat so, eh, we'll let that one go.
Adam Gibson collected a soft phantom offensive foul against Melbourne. Do you think that might have been a reaction to something he said earlier?
That stuff sucks and opens the door for accusations of bias, or worse.
A travel is a travel too.
Yes, we can all get excited and jump out of our sofas when Cleveland's Kyrie Irving scores the match-winning basket over Golden State in the NBA match of the season. But let's not pretend Irving didn't travel on the inbounds pass, then produce his winning shot off a three-step spin move.
It's the NBA. As far as they're concerned: That's Entertainment! And it is.
But here in the real world, when refs only call a travel when they feel like it, again the door is ajar when such discretionary calling is allowed, if not fostered.
I'm not talking about not "paying advantage" - although so few of our refs have a genuine feel for the game, many wouldn't know what advantage truly is - just cutting out the discretionary calls.
Former import, star player and administrator Chuck Harmison used to say the more even the competition, the more complaints about the officiating.
That's always been true, to a point. This is the most even season on record so to have such consistently inconsistent officiating and discretionary bias is something the NBL must rid itself of.
If, for random example, it evolves into a Melbourne-Brisbane grand final, you'd like to believe they got there on merit alone. Not on a few discretionary calls that just happened to fall their way.
Rd.12 Results
ADELAIDE 36ERS 78 (Sobey 24, Randle 22, Johnson 11; Johnson 8 rebs; Creek, Randle 3 assts) d PERTH WILDCATS 74 (Johnson 21, Prather 18; McKay, Knight 10 rebs; Kenny 3 assts) at The Fortress, Titanium Security Arena.
ILLAWARRA HAWKS 87 (Forman 24, Ogilvy 16, Harris 13, Clarke 11; Holyfield 9 rebs; Ogilvy 5 assts) d SYDNEY KINGS 75 (Powell 21, Cadee 15, Lisch 11; Jackson 8 rebs; Lisch 7 assts) at The Kingdome, Qudos Bank Arena.
MELBOURNE UNITED 97 (Goulding 19, Ware, Moore 14, Tomlinson 12; Boone 10 rebs; Moore 5 assts) d BRISBANE BULLETS 59 (Kickert 13, Craig, Gibson 11; Te Rangi, Craig 6 rebs; 4 with 2 assts) at The UN, Hisense Arena.