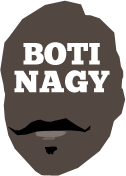 ---
Advertising opportunities available.
Please contact me.
---
NBL Rd13: The wheat is sorted from the chaff
Tweet
OKAY, no more ill-informed or wishful thinking nonsense. NBL Round 13 WAS unlucky for some, most notably Adelaide, but fans of the 36ers, Bullets, Taipans and Breakers can settle down and accept their clubs will not be participating in the post-season. This round sorted the wheat from the chaff.
Tasmania JackJumpers never expected to seriously make a playoff run but instead have shown themselves to be hungry adversaries who will give an honest effort every time they walk onto the hardwood. Credit coach Scott Roth.
You cannot always be assured of that from the quartet that now can focus on which players (and possibly coaches) they want back for their 2023 campaigns.
Sympathy extends to New Zealand, which has gone through hell for two seasons just to hold up its end of the deal and it would be a wonderful gesture if next season, all nine Australian clubs gave up one home game apiece against them as an additional road match across the Tasman.
Illawarra re-emerged this round, albeit against lowly Adelaide and NZ, and remains in the Final Four quest. Perth has stalled a shaky run and now heads home after 64 days on the road.
Melbourne, South East Melbourne, Sydney, Perth, Illawarra - one of them will be missing the Final Four. The next few rounds will be telling.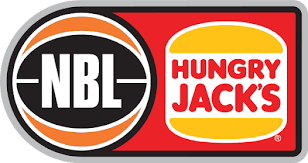 ROUND 13 - HOW THEY PANNED OUT
DESPITE an 8-0 start which Cairns eventually built into a 16-point lead, it had to weather the expected fightback by Brisbane which closed to within a two-point basket several times in the last quarter but could not complete the challenge.
A big 3-pointer by Scott Machado late sealed the deal, though it still took a Tahjere McCall free throw to lock this one away, a ghastly, God-awful game full of errors, bad decision-making and conservative coaching that is best forgotten.
That said, do not think either that Machado or McCall were great in this because their decision-making and execution often were potentially disastrous, Brisbane just too fragmented to take advantage.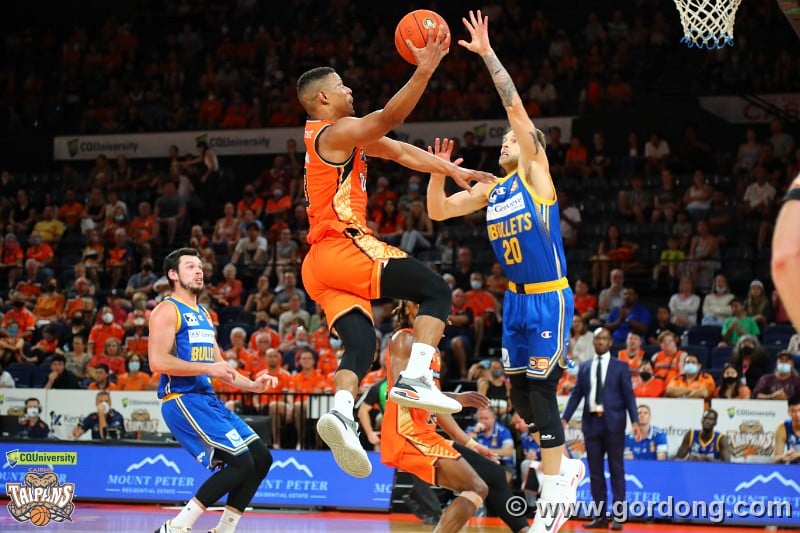 IN Wollongong, Illawarra meant business, led by as many as 19, then withstood a tenacious third quarter Adelaide 36ers fightback before winning 87-71.
Duop Reath stood tall for an 18-point, 8-rebound double and given the opportunity for more minutes against his hometown team, Isaac White delivered a season-high 14 points in 14 minutes, with seven rebounds.
A 20-12 third period allowed the 36ers to get back to even keel at 57-57 but a 30-14 run to the finish ensured the Hawks soared away with this one.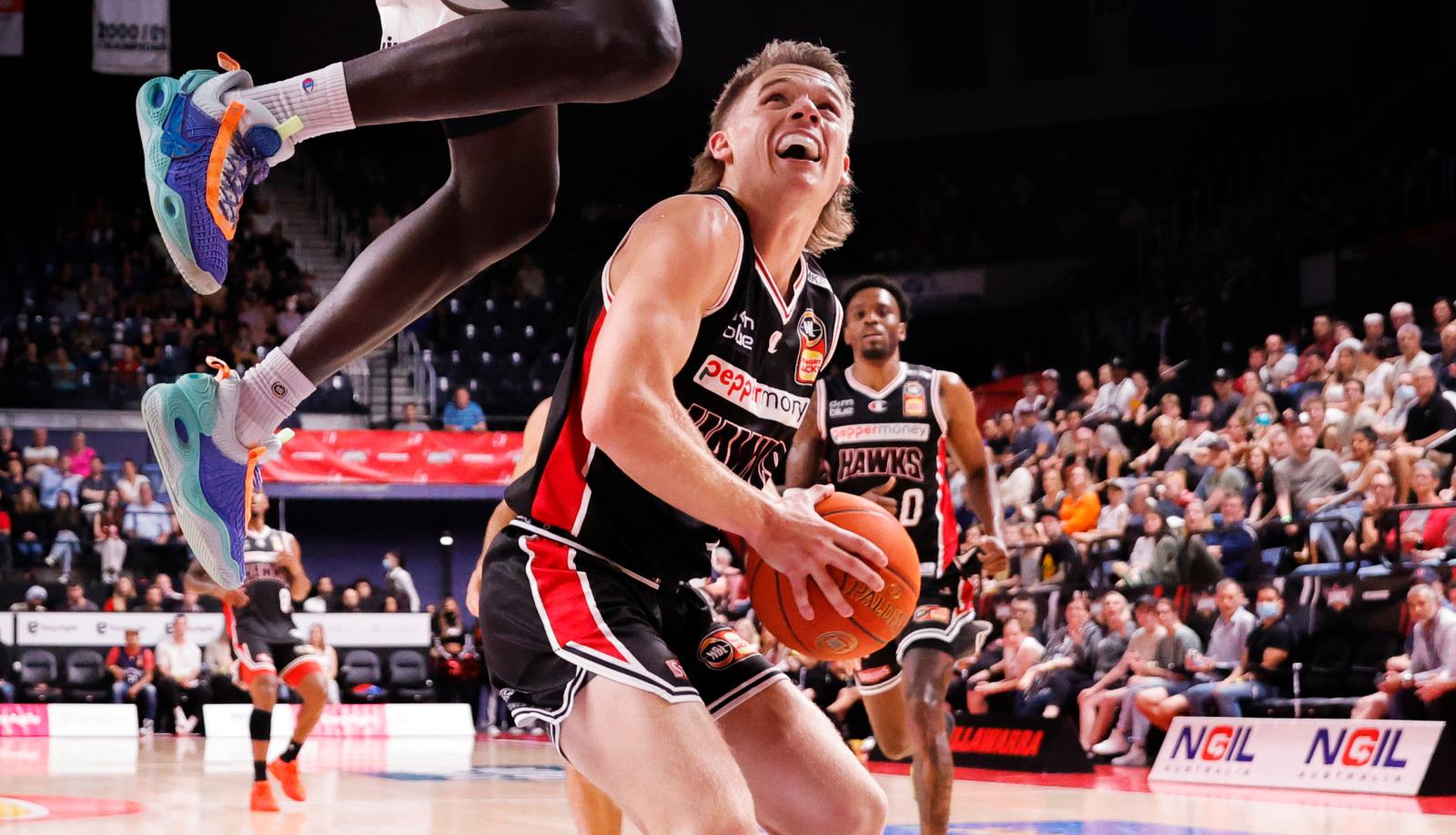 IN Brisbane, import Robert Franks needed to compensate for his ill-conceived last shot in the loss to SEM and did so in style with a 23-point (including three 3-pointers), 11-rebound, two assist statline in the 8-point escape of Tasmania's clutches.
The JackJumpers worked hard to always hang around in this, MiKyle McIntosh with his NBL best return of 21 points on a tidy 9-of-11 shooting, Jack McVeigh's 21 points including 4-of-6 triples.
Nathan Sobey's return to the starting quintet - minutes restrictions are such BS. Either you're ready to play or you are not - made a big difference and Lamar Patterson pairing 16 points with 10 assists also was substantial in the Bullets being just able to keep Tassie at arm's length.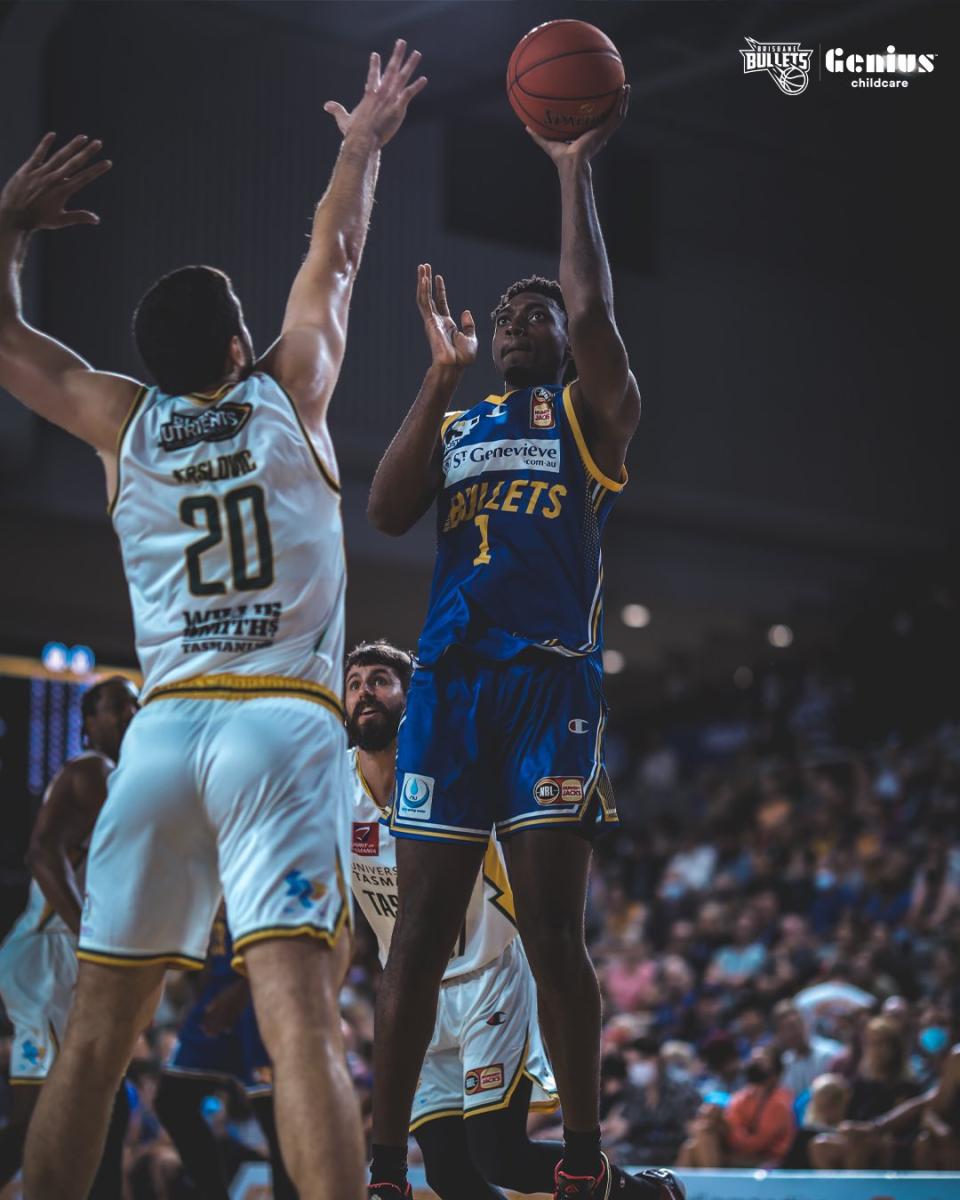 NURSING a lead out to 14 points and keeping Perth superstar Bryce Cotton scoreless in the first half, South East Melbourne laid the foundation in Melbourne for this important home win.
Vic Law carried the Wildcats offensively until Cotton cut loose for 15 second-half points and Perth predictably rallied, Matt Hodgson a factor despite his customary foul ill-discipline.
Mitch Creek was a constant for the Phoenix, though careless, if not reckless, with a couple of incidents, one a flick to the face of a driving Cotton, the other a backhanded rake across the head of Mitch Norton which left him benched at the game's epic apex.
Kyle Adnam off the bench played arguably his most significant game of the season, finishing with 24 points and six assists to help South East maintain a slight edge.
A Todd Blanchfield 3-pointer tied it at 80-80 with about a minute and a half to play, Perth with a couple of chances to snatch it before Adnam sealed it from the stripe.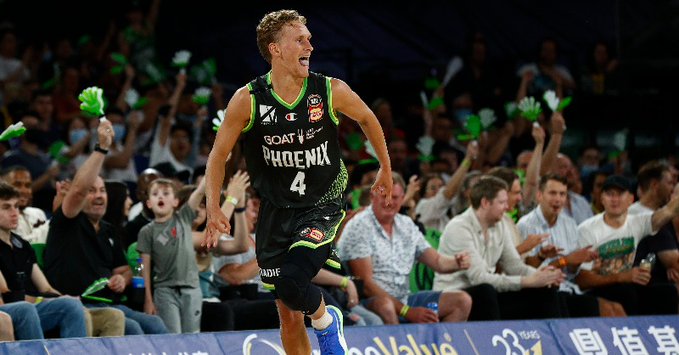 POISED to produce the round's biggest upset, the 36ers instead watched as Sydney playmaking import Jaylen Adams pressed his MVP claims with a match-winning 3-pointer in Adelaide, 3.5 seconds left.
The Sixers controlled most of the match, import Dusty Hannahs with possibly his finest performance. But Xavier Cooks monstered the 36ers throughout, his standing-start slam dunk and quarter-closing jumpshot high-quality moments.
Adams' triple to break the 90-90 deadlock with 3.5 seconds left was over Cam Bairstow, who enjoyed another big game with 18 points at 63 per cent, 2-of-3 triples and eight rebounds.
He did everything possible to dissuade Adams from sticking his 26th point of the night but the Kings' PG was just too good.
Adelaide's 3.5 second play out of coach CJ Bruton's time-out was horrific and a disaster, Daniel Johnson eventually trying to hurl up some sort of prayer. It surely could not possibly have been what Bruton drew up, judging by the look on Sunday Dech's face.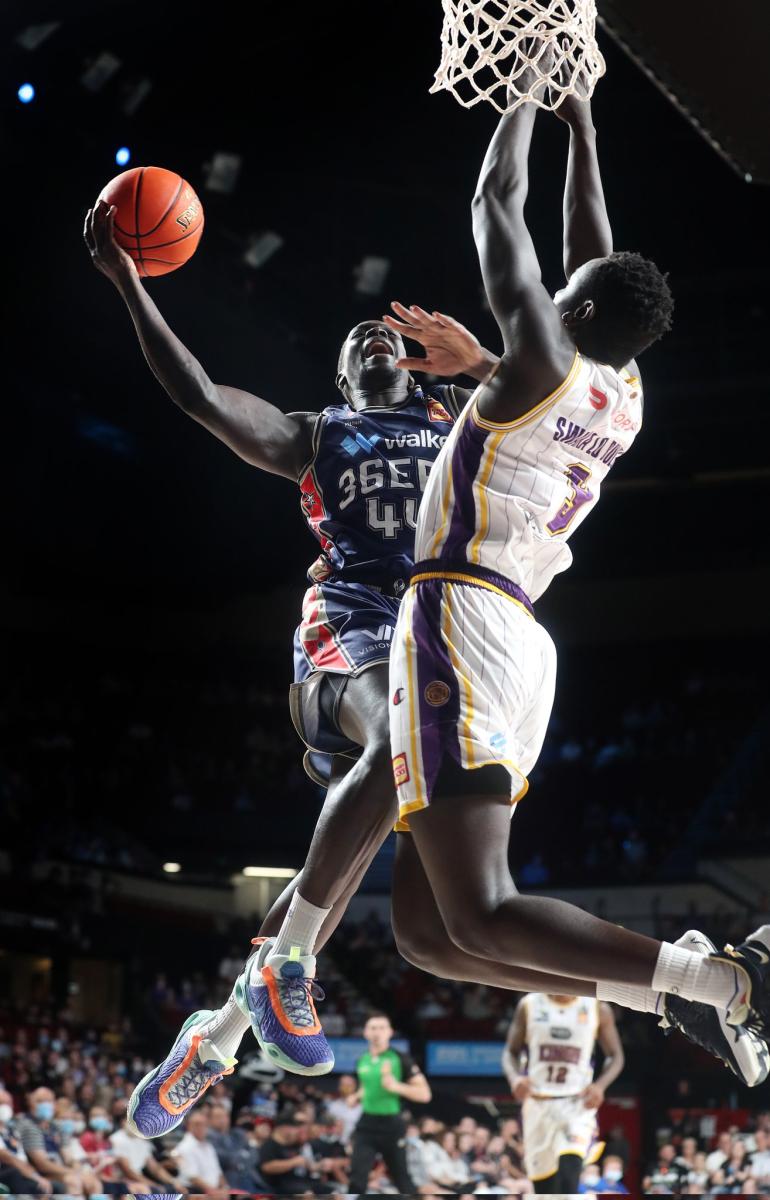 WITH a 23-13 lead at the first break and a 20-point buffer, United was going through the motions in Cairns against a Taipans team which looked lost and confused.
As he often is, Shea Ili was the unsung hero, putting the handcuffs on Scott Machado (6 points on 2-of-11 shooting, 0-of-8 threes, six assists, four turnovers), Matthew Dellavedova also lending a hand.
But the Orangemen rallied in the third period, tying it at 54-54 on Majok Deng free throws. The Orange Army was in full voice but a third foul on Machado meant he was subbed out and Melbourne went 35-19 from there to the siren.
Chris Goulding with 21 points had his first-ever 20-plus scoring return in the venue, Melbourne playing without starting centre Jo Lual-Acuil (attending birth of his second child) but drawing plenty from Ariel Hukporti, Jack White and Brad Newley, six players scoring in double figures.
YOU'VE got to love the JackJumpers' pluck, jumping out to a 22-12 lead over perennial powerhouse Perth in Hobart.
The Wildcats came in with Mitch Norton unable to play, Vic Law a game-time decision and on a three-game losing skid so looked ripe for the plucking.
But once the Bryce Cotton-Vic Law show was in full swing, it was only a matter of time before Perth overhauled Tasmania to set up victory.
Cotton had five assists alongside 20 points which came at 53 per cent and included 4-of-6 threes. Law enjoyed a 19-point, 13-rebound double-double and Matt Hodgson stayed away from foul trouble to deliver 15 points at 78 per cent and seven rebounds.
A whopping 49-30 boards disparity starkly exposed how much Tassie missed Will Magnay in this one.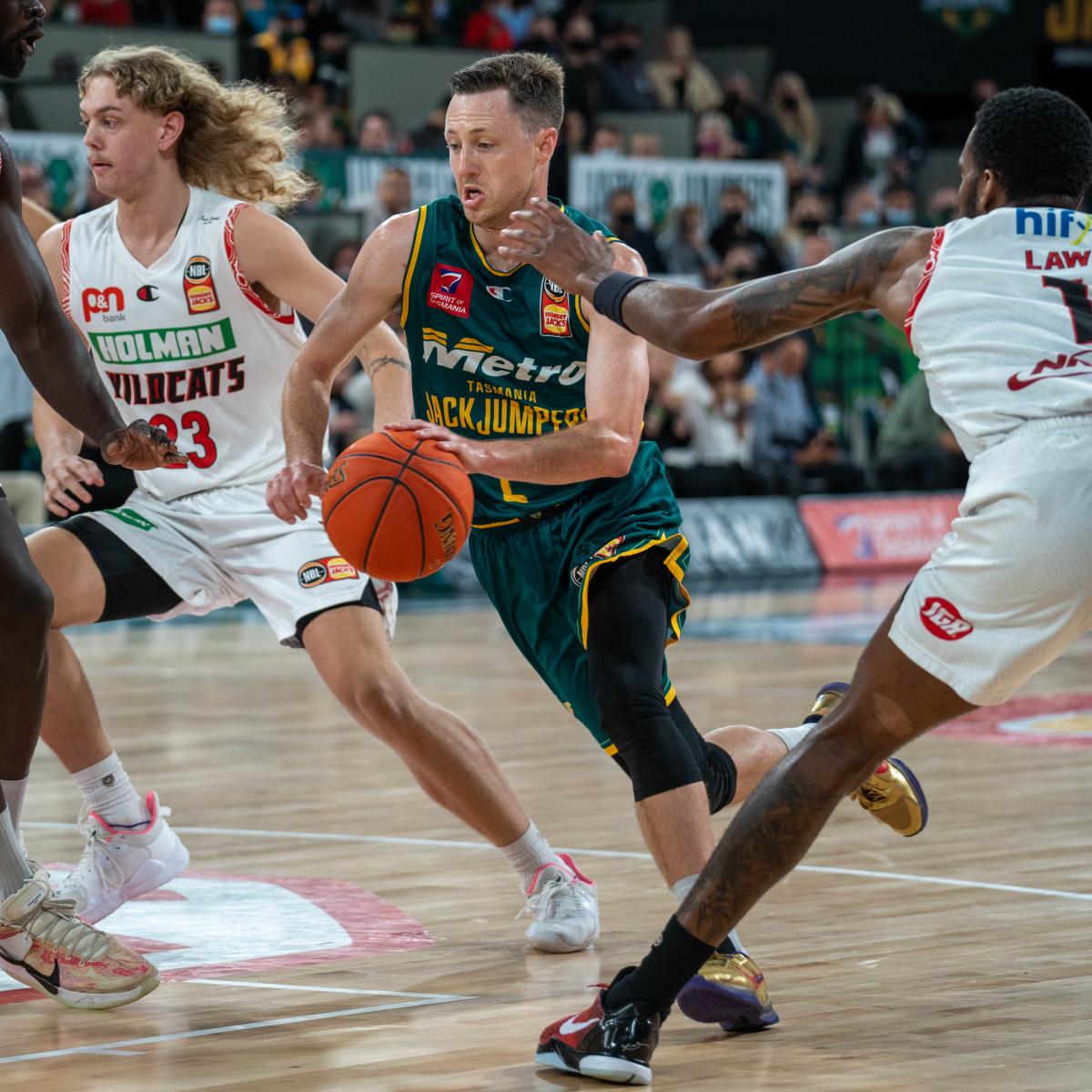 BACK in Hobart and New Zealand playing at "home" in front of a handful of spectators, offered declining resistance against Illawarra the further this game progressed.
From a 22-20 lead at the first break, these broken Breakers were outscored in every quarter and by 10 in the decisive third period.
To be completely honest, at times they can be difficult to watch now and the NBL, if we have shifted away next season from COVID restrictions, needs to reward them with an extra pile of home games to compensate what these young men are going through.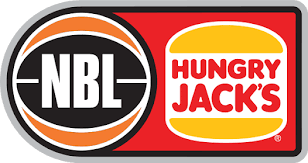 ROUND 13 - BY THE NUMBERS
CAIRNS TAIPANS 73 (Machado 17, Kuol 14, McCall 12; Zimmerman 13 rebs; Machado 7 assts) d BRISBANE BULLETS 69 (Cadee 15, Patterson 12, Sobey 11, Franks 10; Harrison 8 rebs; Cadee 8 assts) at The Orange Grove, Cairns Convention Centre. Crowd: 2,853
ILLAWARRA HAWKS 87 (Reath 18, Jessup 17, White 14, Harvey 12; S. Froling 9 rebs; Cleveland 6 assts) d ADELAIDE 36ERS 71 (Dech 18, Withers, Johnson 13; Bairstow 12 rebs; McCarron 4 assts) at The Sandpit, WIN Entertainment Centre. Crowd: 3,002
BRISBANE BULLETS 94 (Franks 23, Patterson 16, Sobey, Deng 14, Cadee 13; Franks 11 rebs; Patterson 10 assts) d TASMANIA JACK JUMPERS 86 (McIntosh, McVeigh 21, Magette 15, Adams 11; Steindl 7 rebs; Magette 8 assts) at The Armoury, Nissan Arena. Crowd: 2,683
SOUTH EAST MELBOURNE PHOENIX 86 (Adnam 24, Creek 22, Le'Afa 12; Broekhoff 11 rebs; Adnam 6 assts) d PERTH WILDCATS 80 (Law 22, Cotton 15, Hodgson, Frazier 10; Law 9 rebs; Norton 7 assts) at The House of the Rising Sun, John Cain Arena. Crowd: 3,606
SYDNEY KINGS 93 (Adams 26, Cooks 25, Martin 10; Cooks 10 rebs; Adams 7 assts) d ADELAIDE 36ERS 90 (Hannahs 24, Bairstow 18, Johnson 15, Dech 13, Withers 11; Bairstow 8 rebs; McCarron 7 assts) at Adelaide Entertainment Centre. Crowd: 4,813
MELBOURNE UNITED 89 (Goulding 21, White 13, Agada, Hukporti 12, Ili 11, Dellavedova 10; Peatling 8 rebs; Dellavedova 5 assts) d CAIRNS TAIPANS 73 (McCall 16, Pinder, Deng 14, Zimmerman 11; Pinder 9 rebs; McCall, Machado 6 assts) at the Orange Grove, Cairns Convention Centre. Crowd: 3,272
PERTH WILDCATS 89 (Cotton 20, Law 19, Travers 16, Hodgson 15; Law 13 rebs; Cotton 5 assts) d TASMANIA JACKJUMPERS 78 (McVeigh 16, McIntosh, Adams 15, Steindl 10; 3 with 5 rebs; Magette 6 assts) at The Anthill, MyState Bank Arena. Crowd: 4,738
ILLAWARRA HAWKS 102 (Jessup 23, Harvey 19, S.Froling 13, H.Froling, Reath 12, Cleveland 10; Coenraad 8 rebs; Rathan-Mayes 6 assts) d NEW ZEALAND BREAKERS 87 (Besson 20, Galloway 16, Randle 15, Siva, Delany 12; Besson 7 rebs; Siva 8 assts) at the Home-Away-From-Home, MyState Bank Arena. Crowd: 50