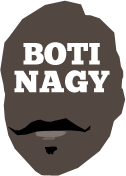 ---
Advertising opportunities available.
Please contact me.
---
NBL Rd16: Big 3 to impact Top Four
Tweet


IT'S a big round as always coming up for the NBL but three significant fixtures will go a long way toward sorting the wheat from the chaff in the run to the Final Four, South East Melbourne and Illawarra involved in two of them. One may be in the doghouse before Round 16 concludes.
They start the round tonight going head-to-head at Wollongong, the two clubs now firming as the pair from which the fourth team for the playoffs will come.
Melbourne leading the table on 14-5, Perth at 13-6 with nine home games to close its regular season, and even Sydney on 12-7 but showing great consistency, appear settled for the post-season.
South East at 11-7 and Illawarra on 11-8 are no-where near as consistent or predictable, and, for that matter, NBL debutante Tasmania on 10-9 also believes it is a legitimate chance for the playoffs.
The JackJumpers may be a long-shot but what a story they have been so far.
And their encore match against Illawarra this round is another of the "big three" that will either enhance or endanger the playoff hopes of the loser.
South East Melbourne hosting Sydney is the other fixture which again should go a long way toward determining which teams will be in the championship phase of the season and who will be playing golf.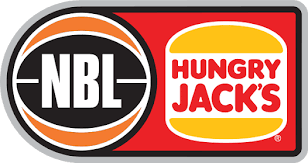 ROUND 16 - WILL PHOENIX RISE?

THIS is a pivotal fixture to start Round 16, the Phoenix now down Ryan Broekhoff with a shoulder injury, facing Illawarra in at The Sandpit, the result having major Final Four implications. My heart says South East will find a gun to step up - Reuben? Cam? Anyone? Anyone? Bueller? - but my head says surely Brian Goorjian can get these talented Hawks on the same page.

NO question, when it comes to talking about under-achievers, Cairns and Adelaide are deep in the conversation. No-one outside the clubs and their fans expected playoffs for these teams but much better offerings were anticipated than what they've given. Their recent performances aren't much to go by. Homecourt says 36ers. It's not much.

HAVING been shown how to play by a less-talented but a far better team-oriented outfit in Tasmania, surely this time Illawarra can get it right on the road to the JackJumpers? With just this match to prepare for, the Ants will be ripe and ready but the Hawks already have been shown it is anything but a cakewalk when you cross Bass Strait so will have no excuses. Season could ride on this.

SYDNEY has looked like a more secure Final Four candidate since settling Ian Clark into the lineup and playing with the consistency which means you can win well or win ugly. At South East, the Kings can put a little distance between themselves and the fourth playoff wannabe, the Phoenix capable of championship-quality ball, but also of head-shaking silly options.

RECENTLY, when Adelaide had Joey Wright at the helm and was taking Melbourne to five games in a championship series, there was reason to feel good about the 36ers. But the only interest in Melbourne this time will be which United star shows out the most and whether Shea Ili deserves praise for shutting down Mitch McCarron or whether he will do it himself.

QUEENSLAND derbies used to mean something. Eh. Cairns at Brisbane means little more than state pride now because these are two of the league's top contenders for the claim of Fool's Gold. You think it's the real thing but it's just a piece of metal. Shiny and sparkly for sure, but you can't buy a win with it. Or con a fan base you're the real deal.
OH dear. Who would want to be New Zealand right now? Yes, at full strength the Breakers looked very accomplished batting aside the 36ers in Adelaide and taking Perth to overtime in a classic in Hobart. But now we're back in Perth for the start of a nine-game home stint by the Wildcats and that Red Army will be bursting at the seams. No. Not expecting overtime this time around but still should be a terrific contest.