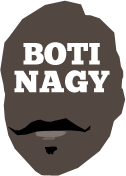 ---
Advertising opportunities available.
Please contact me.
---
NBL Rd.16: Hawks take flight as Phoenix phall
Tweet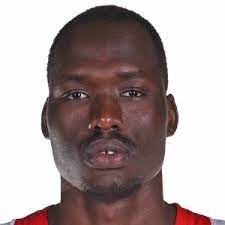 ILLAWARRA effectively put a two-game break between itself and fellow NBL Final Four aspirant South East Melbourne in Round 16, while also leaving Tasmania with no margin for error in what now looks a lost playoffs cause for the gritty JackJumpers. Duop Reath enjoyed arguably his best round in setting up the wins.
The Boomers' Olympic Bronze Medallist has not been as consistently impactful as predicted in his NBL debut but delivered 22 points and 12 rebounds in the win over Phoenix and 16 and 11 against the JackJumpers.
South East blowing its chances of upsetting a Sydney en route to its eighth straight win, has harmed its own playoff aspirations , dropping to 11-9 behind Illawarra's 13-8.
The Hawks are in fourth place and Tassie entrenched in sixth on 10-10, the latter not something anyone expected.
Meanwhile, home in Perth for their last nine games, the Wildcats predictably took out New Zealand today but import Michael Frazier was left out of the team with a "hammy". More like a whammy and look for Frazier to be browned off.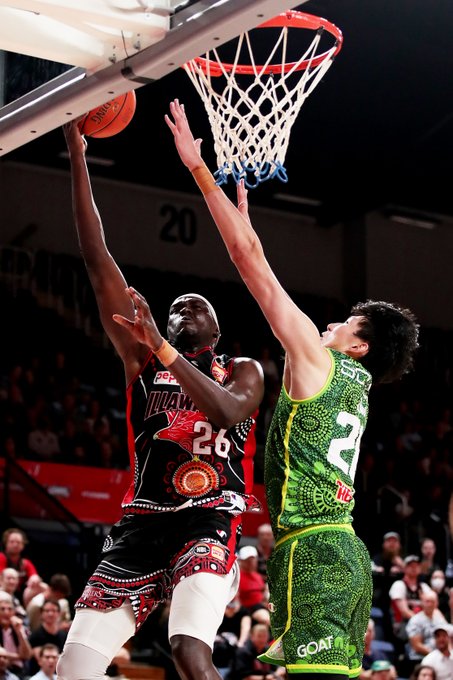 THE round rocked off to a solid start in Wollongong where Illawarra quickly established itself and its intentions by racing to a 30-20 lead at the end of the first quarter over fellow finals wannabe South East Melbourne.
The Hawks had Tyler Harvey rolling and were playing better team ball than of late, the Phoenix with only Zhou Qi providing a reliable scoring avenue. Qi finished with 25 points on 11-of-14 shooting in a very solid showing.
Late in the third quarter, Xavier Rathan-Mayes exerted himself to run rings around the opposition guards setting up an 84-66 buffer going into the last quarter.
The lead was 19 when Mitch Creek's three set off a Phoenix recovery. Izayah Le'Afa struck two 3-pointers of his own and the margin was back to 10 and the 'Gong crowd sitting uneasily.
Hawks forward-centre Duop Reath, whose 22 points came on 9-of-11 shooting and was backed by 12 boards, settled the Hawks down after Harvey went off half-cocked in another heroball daze, blazing up bad shot after worse, encouraged by a couple tumbling in.
South East dragged the deficit all the way back to 95-98 before a Rathan-Mayes triple put this away.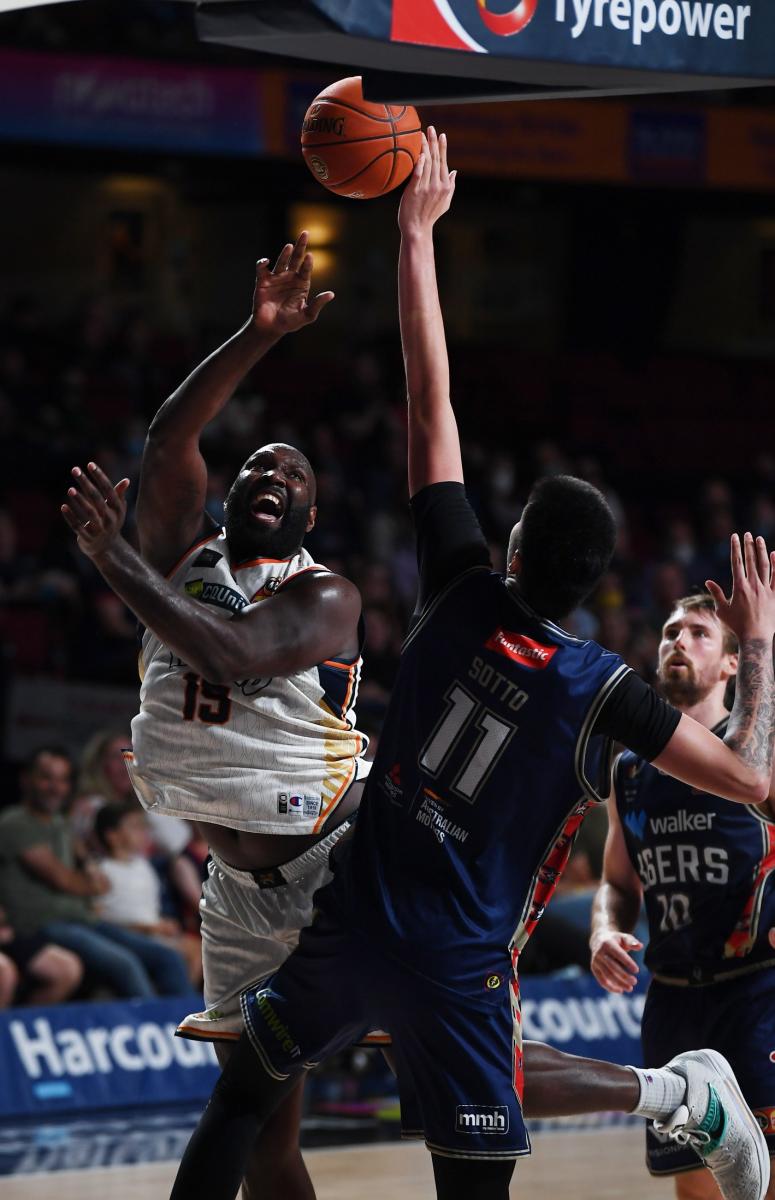 IF ever Adelaide 36ers captain Mitch McCarron needed a notice of what he needs to bring for his Sixers to be successful, the blueprint was laid out in his team's season-high 26-point win over Cairns in Adelaide.
From the moment McCarron had his first real offensive touch and swished a 3-pointer for a 7-2 lead, it was apparent his "shrinking violet" routine of compiling assists and steals stats was not what Adelaide needed to be successful.
Especially with the 36ers "boasting" the league's worst imports, McCarron passing instead of shooting was practically sinful. So his season-best 21 points on 7-of-12 shooting, with 4-of-7 threes, instead then complemented his 10 rebounds, three assists and three steals rather than relied on them.
Adelaide enjoyed an 18-0 last quarter run that would have made the Cairns Marlins blush, let alone the Taipans.
Cairns was a mess, as its 12-point third period revealed before its six-point final quarter accentuated. This team has swapped a flight plan for a trash can, Keanu Pinder's 15-point, 14-rebound double its only saving grace.
Scott Machado - remember when he was good? - played 27 minutes, going pointless on 0-of-12 shooting. Sadly this whole team now is pointless.
POST-game palaver between Illawarra star Antonius Cleveland and Tasmania JackJumpers coach Scott Roth threatened to steal the spotlight from a comprehensive win by the Hawks in Launceston.
Cleveland, who shut down Josh Magette while delivering 22 points at 57 per cent, seven rebounds, two assists and two steals appeared to mock Roth's jubilant gestures from past JackJumpers wins over Illawarra and the coach was having none of it.
Chasing a maiden finals appearance, Tassie was on top in a 26-17 first period and Clint Steindl rolling with 4-of-5 three. But the match turned when the Hawks broke it open with a 32-15 second.
Only two late threes by Josh Adams kept the score respectable for the Ants at halftime, down 41-49 but Illawarra built on the lead, containing Tasmania to two 12-point quarters after the interval.
AJ Ogilvy off a banked top-of-the-key 3-pointer gave the Hawks their biggest lead before they departed from a heated stage, Roth showing more passion than his charges managed this time around.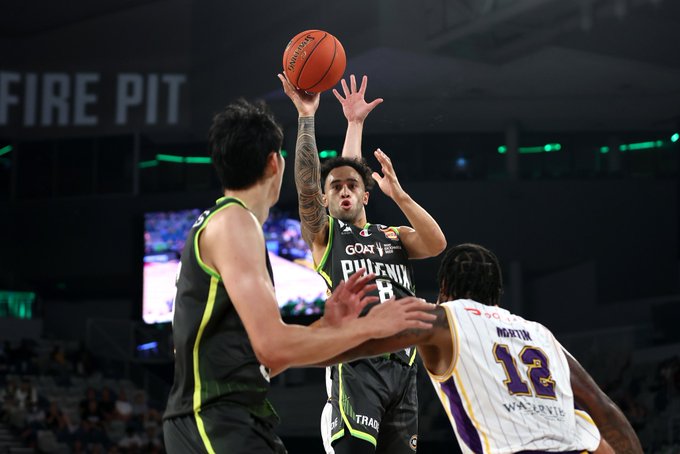 JUST when you thought Adelaide 36ers had cornered the market on how NOT to run an endgame play for the win, South East Melbourne comes along and says: "Hold my beer."
With mere heartbeats over one second left, Jarell Martin went to the free throw line, Sydney ahead 90-89 in a match where marquee Aussie starters for both teams - Xavier Cooks (Kings), Ryan Broekhoff (Phoenix) - were missing.
The idea was to make his first free throw, then deliberately miss the second, not unlike Perth's Bryce Cotton last round missing a bonus free throw which left New Zealand no time to rebound and rush the ball up the floor for a late shot.
Much to his own dismay, Martin missed the first, then made the second, even while trying to miss it. Time-out Phoenix for an epic final play, the ball advanced.
What might it be? A backscreen for Zhou Qi to go to the hoop for a lob, dunk and overtime? Maybe Xavier Munford sets the screen for him from low, then pops out for the 3-ball and they go for the win?
Maybe a straightforward screen for Mitch Creek, a mid-range jumper and O/T?
No. Wait. Here's an option no-one considered. Let's have Kyle Adnam, one of the game's shortest players, inbound the ball from the side - 0.8 of a second left, you understand - and see how he goes now the Kings have a big "Error" Maker defending his pass.
So, the two, the three, the two? No. The turnover.
Adnam turns the ball over trying to get the ball to Izayah Le'Afa as he reaches the corner of the court, baseline side, the ball even bouncing before it reaches him. Methinks Simon Mitchell might scrap that one from the playbook. Give CJ a call.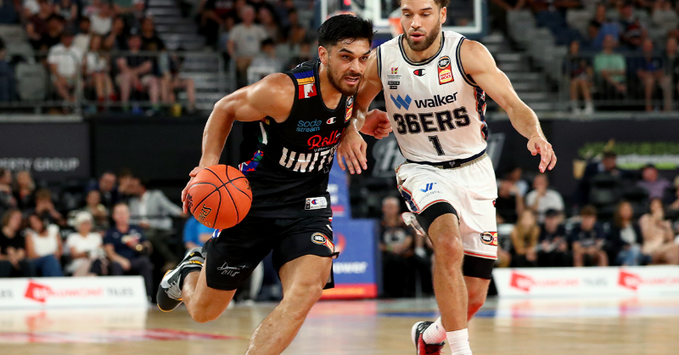 ADELAIDE rolled into Melbourne having shown itself how to win against Cairns and for half the match, let United know it wasn't going to go quietly.
Then the halftime break was over and the 36ers went quietly.
That may be over-simplifying it, United's defensive resolve much firmer as it held the 36ers to 15 points in the third and had Brad Newley going off for 15 points, his best return in United's colours.
Matthew Dellavedova left the game after just 9:43 and already had six points on 2-of-3 threes and three assists, Chris Goulding also taking an early seat as United's depth simply throttled the Sixers.
The 55-33 second-half said it all, six Melbourne players in double digits, Dion Prewster enjoying some daylight and DP Zac Triplett making the most of his 8:45 with a pair of triples.
Jo Lual-Acuil, Ariel Hukporti and Jack White provided the dunk highlights.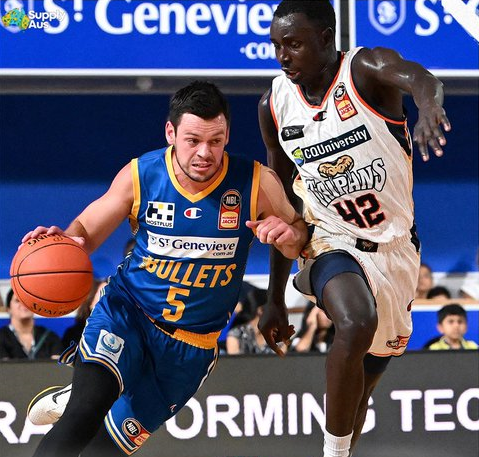 JORDAN Ngatai was the unsung hero as Cairns staved off a ferocious comeback by the Bullets in Brisbane to win another memorable Queensland derby by 10 points.
Don't let the margin fool you because the Taipans had to work hard to hang onto this after threatening to make it a total non-contest with their stunning 32-12 opening quarter.
Lamar Patterson scored off the opening jump but it was Brisbane's only lead as Cairns showed the type of focus which serves any team best, controlling the tempo and laying waste to James Duncan's pre-game strategies.
Three 3-pointers in a row from Anthony Drmic and Robert Franks brought the Bullets scurrying back into the contest, going 33-22 in the second quarter.
Franks hit 5-of-6 threes and Jason Cadee 2-of-2, but ultimately the pair fouling out, along with Patterson and eventually Drmic, threw the onus back on Brisbane's lesser lights.
They responded as you'd hope, Deng Deng in particular stepping up for 13 points, key Taipans Keanu Pinder and Bul Kuol also fouling out.
Brisbane had scratched the deficit back to 81-86 when Ngatai stroked a pure 3-point basket. And in Cairns' next offence, he was fouled and calmly slotted both free throws for 91-81 and danger averted.
Tahjere McCall was wonderful for 21 points, six assists and five steals, though it may have been his free throw makes down the stretch which were most important. Scott Machado caressed a season-high 11 assists to go with 14 points in a memorable victory.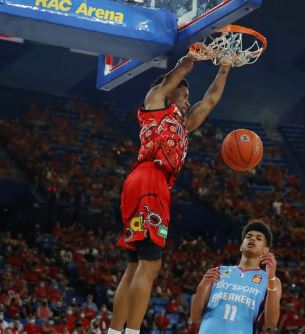 AT home at last in Perth - no such "home" joy yet for its opponent New Zealand - the Wildcats found themselves seriously challenged by a Breakers outfit obviously miffed at letting them off the hook in overtime last round.
A stunning 34-point first quarter from the visitors had the Wildcats taking stock and considering the option of defence in the second period.
Bryce Cotton kept the Wildcats in touch through the first half as Perth held New Zealand to 15 points in the second, and again in the third period.
Steadily taking control of the game in the process, Vic Law stood out, making the mid-range and the jumpshot sexy again, while Majok Majok crashed the boards and also dished a few sweet assists.
Finn Delany caught fire for an 11-point third quarter but Perth, despite taking out Mitch Norton early with a soft tissue concern, wrested control and was 18 points clear halfway through the final period.
Peyton Siva then led an unlikely recovery and with the Breakers extending their pressure, Perth made some uncharacteristic errors. Incredibly and against the run of second half play, New Zealand dragged the deficit back to six before a Law jumpshot and Cotton free throws restored order.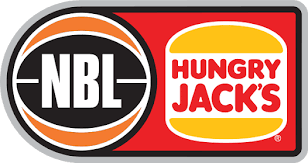 ROUND 16 - WHEAT FROM THE CHAFF
ILLAWARRA HAWKS 103 (Reath, Harvey 22, Cleveland 16, Rathan-Mayes 15, S.Froling 14; Reath 12 rebs; Cleveland 4 assts) d SOUTH EAST MELBOURNE PHOENIX 97 (Qi 25, Creek 15, Munford 13, Le'Afa 12, Ashley 11, Adnam 10; Qi 8 rebs; Adnam 6 assts) at The Sandpit, WIN Entertainment Centre. Crowd: 2,324
ADELAIDE 36ERS 83 (McCarron 21, Bairstow 12, Dufelmeier 10; McCarron 10 rebs; McCarron, Dech 3 assts) d CAIRNS TAIPANS 57 (Pinder 15, McCall 14, Kuol 12, Jawai 10; Pinder 14 rebs; Machado 6 assts) at The Basketball Stadium, Adelaide Entertainment Centre. Crowd: 3,596
ILLAWARRA HAWKS 91 (Cleveland 22, Jessup 17, Reath 16; Reath 11 rebs; Rathan-Mayes 3 assts) d TASMANIA JACKJUMPERS 65 (Adams 21, Steindl 17, McVeigh 10; Weeks, McVeigh 7 rebs; Magett 6 assts) at The Silverdome, Launceston. Crowd: 3,532
SYDNEY KINGS 91 (Martin 24, Vasiljevic, Adams 15, Clark 23, Maker 11; Martin 8 rebs; Adams 8 assts) d SOUTH EAST MELBOURNE PHOENIX 89 (Munford 26, Creek 17, Ashley 13, Qi 12, Le'Afa 10; Qi 8 rebs; Adnam, Munford 5 assts) at the House of the Rising Sun, John Cain Arena. Crowd: 2,717
MELBOURNE UNITED 101 (Newley, Lual-Acuil 15, White 12, Hukporti 11, Ili, Goulding 10; Lual-Acuil 9 rebs; Goulding 5 assts) d ADELAIDE 36ERS 74 (Johnson 18, Sotto 12, Dufelmeier 11; Dech 6 rebs; Dufelmeier 3 assts) at the UN, John Cain Arena. Crowd: 5,814
CAIRNS TAIPANS 98 (McCall 21, Kuol 17, Machado 14, Deng 12, Pinder 10; Pinder 9 rebs; Machado 11 assts) d BRISBANE BULLETS 88 (Franks 22, Drmic 14, Deng 13, Cadee, Patterson 12; Franks 11 rebs; Patterson, Drmic 4 assts) at The Armoury, Nissan Arena. Crowd: 2,409
PERTH WILDCATS 95 (Law 26, Cotton 25, Blanchfield 14; Law 12 rebs; Cotton 6 assts) d NEW ZEALAND BREAKERS 85 (Wetzell 15, Delany 14, Siva 13, Abercrombie 12, McDowell-White 11; Wetzell 6 rebs; Siva 9 assts) at The Jungle, RAC Arena. Crowd: 6,927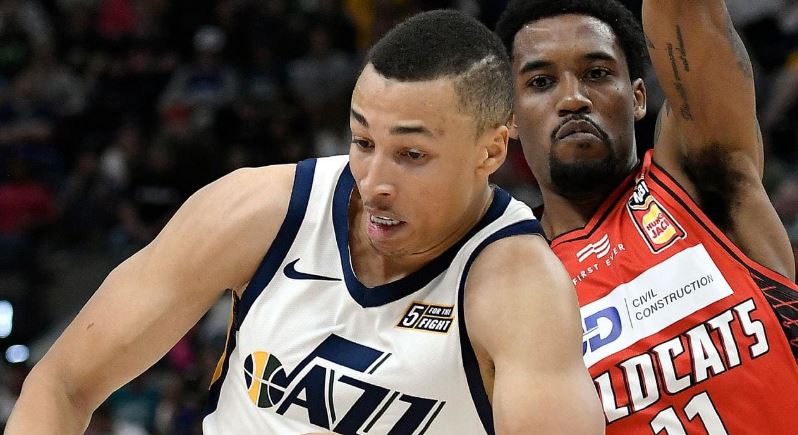 WHICH OF THESE TWO PLAYERS SHOULD BE IN THE NBA RIGHT NOW? Both of them. Correct.