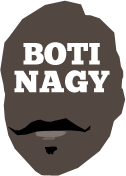 ---
Advertising opportunities available.
Please contact me.
---
NBL Rd17: Semi Finals arrive early
Tweet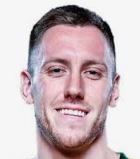 IF the NBL playoffs tipped off this week, third-placed Sydney at second-ranked Perth and fourth-placed Illawarra versus league leading Melbourne is exactly what they would look like, right down to the venues. Fortunately for South East Melbourne, those games have implications that could favour the Phoenix.
The only other team legitimately in the Final Four running, the Phoenix simply have to take care of business at Cairns and Adelaide or risk slipping further from calculations.
The timing is perfect for them with Sydney and Illawarra vulnerable in their road games, that Final Four door far from shut, despite their double-setback last round.
Defending champion Melbourne has regained livewire championship backup guard Yudai Baba but main rival Perth has big American John Brown III replacing statless Michael Frazier in that import spot.
At the other end of the ladder, you have to love those hysterically funny scheduling folk at the NBL.
"Hey, let's give New Zealand a home game in Hobart ... against Tasmania!"
"I got it. I got it. How about we give the Breakers a home game against Adelaide ... in Adelaide! But wait. We won't stage it at the Entertainment Cnetre. No, better than that - we'll schedule it at Adelaide 36ers Arena, which was built specifically for the 36ers and is where they train!"
"Brilliant. The Breakers have just got to love us!"
Or not. When it was evident New Zealand would again have to suffer through a full season on the road, why didn't the NBL find a place for them to genuinely call "home".
Maybe somewhere like the Gold Coast Convention Centre, former home of the Blaze? They could have had a settled place to return to and while still not exactly home, the Gold Coast is a decent place with plenty to do to avoid these guys going stir crazy again.
The NBL breathlessly has revealed there will be a couple of homies for NZ in Bendigo next month. Again, that couldn't have been permanent arrangement? Or revisiting Launceston where they played some matches last year?
The Breakers have put up with so much crap to stay buoyant and keep the competition afloat.
This round they get to host Brisbane ... in Cairns!! Wait for it.
That's before they host Cairns ... in Cairns. FFS. I'm sorry but to me it just looks as if the Breakers have been looked at like an afterthought and a four-time NBL champion deserves far better than that.
Next season, seriously, all nine clubs should surrender one home game against the Breakers and play it in Auckland or anywhere else in New Zealand the Breakers want to stage it.
The NBL owes them that, and so much more.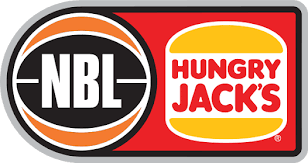 NBL ROUND 17: YOUNG AND SWEET

NEW Zealand gets to host the Bullets in Cairns and hopefully, a crowd will be allowed in for the occasion. Cairns has history with the Breakers and Taipans fans are generally generous so might even support the club's nemesis from across the Tasman. Brisbane has been patchy at best while the Breakers, finally able to field their best lineup, are making a late run at being annoying for clubs above them.

TASMANIA has pulled off a couple of surprising road wins in its NBL debut and you know coach Scott Roth has intell on the Wildcats. He also knows what to expect at The Jungle where it is possible John Brown will make his debut for the home team. But that one-two Cotton-Law punch takes some subduing and with the finals dream slipping away, this should be beyond the JackJumpers.

WATCHING Illawarra and Sydney's fortunes further unfolding this round, South East Melbourne will need to keep its own collective eye on the ball to secure a road win at Cairns. The Taipans, especially at home, can catch teams with their pants down and the Orange Army love that. Their Snakes grow an extra leg so the Phoenix will need to come in prepared. And if it comes to a last play, maybe not have their second-shortest guy inbounding the ball.

WHAT can anyone make of Brisbane? Laden with talent, definitely missing injured Nathan Sobey but still with a number of classy ballers, their efforts have varied between fabled and feeble, usually the latter. You'd expect them to show something at home but frankly, you do know you'll get an honest effort from Tasmania. That's why they will have to start favourites for this - because they will have a genuine crack.
BUILDING their eight-game winning streak, the Kings would be feeling positive about crossing the Great Australian Bight to put the great Sydney bite on Perth. It's still easier said than done though, although potential matchups such as Bryce Cotton-Jaylen Adams, Vic Law-Xavier Cooks do whet the appetite. The Wildcats are likely to drop at least one game at home but this seems too soon since their return to The Jungle and the Red Army faithful.

MITCH Creek definitely delights in returning to Adelaide with his Phoenix and routinely doling out a bruise on his former club's soul. Truth is, the 36ers have no-one who can stop him. He's too fast and slick for a questionable defender such as Daniel Johnson, and too strong and big for Sunday Dech. Zhou Qi also will be interesting, if the Sixers throw Kai Sotto at him.

IT'S another semi finalesque showdown for Illawarra in Melbourne, where United is rolling along comfortably. Now it's not as if the Hawks can't win this, not at all. But they need to play a near-perfect team game - not a consistent strength - but if Melbourne only plays moderately upto-speed, it has the edge. Maybe this time Illawarra doesn't go under the screen? And maybe Goorj weaves some magic. But the odds favour United.

CAIRNS is "at" New Zealand in Cairns. That should really mess with Adam Forde's charges. "The other changeroom? The visitors' bench? WTF man? This is confusing!" It wasn't long ago these clubs were playing for the championship. Twice. Now it's a fight to avoid the whine cellar. Barring the unforseen, maybe NZ adopts north Queensland.