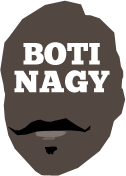 ---
Advertising opportunities available.
Please contact me.
---
NBL Rd.17 Wrap: Kings on rebound
Tweet
SYDNEY has rebounded back into calculations and Cairns stealthily moving up the table as we wind into the penultimate round of the NBL regular season.
And with just two rounds remaining, it still is unclear which teams will join regular season champion Adelaide in the playoffs, Round 17 succeeding only in formally eliminating Brisbane from the equation.
The Bullets went down fighting too, taking Sydney to the wire before falling 77-80. Kevin Lisch found his shooting touch with 20 second-half points, the Kings' cause aided and abbetted by some interesting officiating which, as seems the case every week, left a lot to be desired.
The technical foul Torrey Craig received when he seemed to rationally be pleading his case regarding a contentious fourth foul, was a serious over-reaction and maybe some of our referees are enjoying the spotlight just a little too much.
When they make autocatic decisions on top of discretionary calls, they seem to have no feel for either the player, the game or even the possible ramifications their own moments of petulance can have on players/coaches' livelihoods and the future of franchises.
Suffice to say, three Bullets players fouled out and Mitch Young's fifth also was a shocker as he ran alongside a player trying the whole way to keep from touching him.
Craig was gone at 7:20 in the last, Young at 5:01, leaving Sydney plenty of scope to clinch this. The fact Brisbane took it to the wire and Tom Jervis still had time to jack a potential game-tying long bomb strongly suggested the Kings aren't yet fully back in sync.
THAT changed in Sydney, of course, when they ran away from New Zealand for a convincing win, despite still being down Brad Newley, and with Garrett Jackson dislocating his shoulder in his sleep and ruled out.
Yeah. That happened.
While Sydney found its way, Greg Whittington throwing down spectacular dunks and Jason Cadee ruling the airwaves, the Breakers imploded. Fourteen first-half turnovers opened the door and the Kings barged through.
Mika Vukona was hurt early in the third quarter and when Paul Carter lost his mind over twice being fouled for no-calls, eventually teched out of the building - because, you know, that's always the answer when you're an ordinary official - the Breakers were in meltdown.
That this then blew out to beyond 30 and New Zealand could not find its focus probably should not have been a surprise, given the events in Thursday's home loss to Cairns.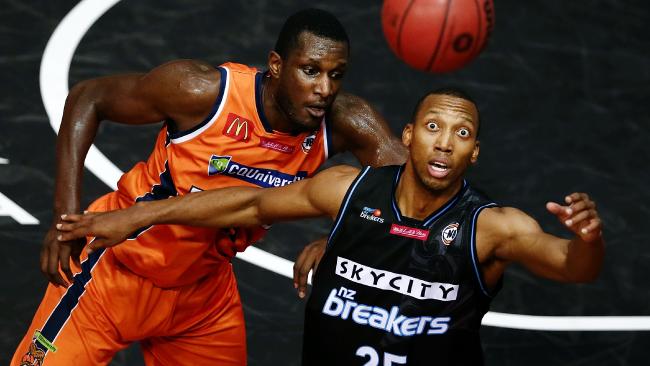 That was when Akil Mitchell's graphic eye injury temporarily brought everyone in the basketball community together. While it is a great relief to everyone who follows the NBL that Mitchell (who had 13 points, 11 rebounds in 18 minutes against the Taipans) has been diagnosed with no severe damage, the aftershock of the whole event appeared to strike his team and teammates in Sydney.
With Cam Gliddon shooting the lights out and Alex Loughton with his best scoring return of the season, Cairns had a grip on this game when the horrific injury occurred. It was amazing New Zealand was able to complete the game at all.
But can't help feeling the aftermath hit in the meltdown in Sydney.
CAIRNS, meanwhile, finally overwhelmed Brisbane with a 31-19 final quarter to move into the Final Four for the first time in a long time.
Travis Trice's 27 points included 5-of-6 3-pointers, the depleted Bullets again showing terrific heart but unable to sustain it for the distance.
On the plus side, Jeremy Kendle has proven he is an NBL-quality import.
ROTNEI Clarke showed why he is an MVP in this league, leading Illawarra to an important win over pacesetting Adelaide.
The 36ers were rolling when ahead by nine and had Eric Jacobsen continuing his recent good form and Daniel Johnson also standing out as a leader now.
But Marvelle Harris found his range and when Clarke started firing, the Hawks were on their way to a 10-point buffer inside the last three minutes.
If there was a difference in desperation - and it would not have surprised, given the Sixers have their season wrapped while Illawarra remains in the playoff dogfight - it only showed out a couple of times and was seriously absent as the 36ers pulled back to two.
The 36ers had two shots to tie, down three, but Brendan Teys' attempt in transition was unlucky while Nathan Sobey's early heave never looked likely.
PERTH importantly clinched its season-series with Melbourne 3-0 as championship teammates Damian Martin and Shawn Redhage led the Wildcats home in front of their delirious fans.
A triple by David Barlow to pinch it and a putback by Josh Boone for the tie both missed their mark as the Wildcats kept the pressure on in the run to the Final Four.
Winning this series may still prove a vital component in Perth's Final Four quest.
YEAH, NO KIDDING
CONGRATULATIONS to SKY-TV and FOX SPORTS on their decision to NOT replay the horrific and graphic content from their live capture of Akil Mitchell's eye dislodging from its socket.
It's so rare these days for networks to forego the opportunity to flog a graphic injury on a continuous nauseating loop and from all angles, SKY and FOX showing true class.
Forget "toupees off", this is definitely a "hats off" moment to the NBL's coverage.
Sure, the ghouls and click-me fools have shown it wherever they can but that's out of our hands.
Well done again, and also to callers Andrew Mulligan and Casey Frank for their sensitive and authentic handling of the whole dreadful situation. Their genuine and honest emotions reflected well on them and mirrored what most of us were feeling too.
A terrible situation handled terrificly well.
To be critical of the NBL coverage beyond that would be churlish, even if one bobblehead of a commentator in a subsequent game had to try and be clever with a tacky "play on words" a fellow caller did well to pull him up on.
Enjoyed John Casey and Steve Carfino on the Hawks-36ers game. Not sure whether Case consciously is cutting down on his customised cliches but his calls are the better for it.
Sure, they slip in here and there but with his focus on sharing insights, knowledge and his extensive research - the trademarks which set him apart in the first place - he is a pleasure to hear again.
For that matter, Carfino as the colour man is showing his genuine joy at the competition's strengths this season and - I could be wrong and I'm happy to slouch corrected - but I don't reckon he gave us a single "yeah, no kidding" in this game.
Also enjoying the "extras" NBL-TV is bringing to the coverage. For example, I didn't know - and never would have guessed - that Kevin Lisch's favourite NBA player growing up was ... Mugsy Bogues (pictured below). Love that kind of stuff.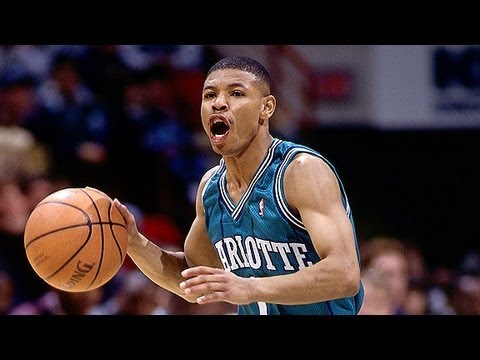 Also was delighted, as many viewers would have been, of the satisfactory conclusion to the Kings' pursuit of Jason Cadee's "guardian angel" Ida. Hearing from her made the weekend's coverage that much better.
BEEF of the Week
THIS one is for similar diehards who are sick of seeing players beat opponents off the dribble when they've done it clearly by carrying the ball.
I know this is the definitive season of the discretionary call where an umpire sizes up a situation and decides that, "Yes, this time I'm calling that travel", or "No, I'm going to let that moving screen go but I'll call the very next one I see ... or feel like."
But even with that, the amount of carrying the ball that goes on is growing toward flop-plague proportions.
It's usually on a hesitation move where the dribbler slows, then blows away. Done within the rules, it is a great move and a joy to watch a defender comprehensively beaten.
But when the player hesitates in mid-dribble, palms the ball as he slows, then pushes it back out and gets away with it, it is just irksome.
It also is illegal. Maybe it's time to - just occassionally - play by the rules?
Rd.17 Results
CAIRNS TAIPANS 94 (Gliddon 26, Loughton 21, Weeks 13; Trice 8 rebs; Weeks 6 assts) d NEW ZEALAND BREAKERS 81 (Penney 18, Vukona 16, Mitchell 13, Abercrombie 11; Mitchell 11 rebs; Dillard 5 assts) at The Spiritual Home, North Shore Events Centre.
SYDNEY KINGS 80 (Lisch 23, Whittington 13, Garlepp 11, Cadee 10; Garlepp, Powell 6 rebs; Lisch 6 assts) d BRISBANE BULLETS 77 (Craig 18, Kendle 16, Bruce 13, Kickert 10; Jervis 9 rebs; Kickert 3 assts) at The Armoury, Brisbane Convention Centre.
ILLAWARRA HAWKS 95 (Clarke 25, Harris 14, Martin 12, Ogilvy 10; Ogilvy 10 rebs; Kay 6 assts) d ADELAIDE 36ERS 92 (Johnson 22, Jacobsen, Sobey 16, Randle 15; Creek 11 rebs; Sobey 7 assts) at The Sandpit, WIN Entertainment Centre.
PERTH WILDCATS 73 (Cotton 19, Prather 13, Martin 11; Martin 6 rebs; Cotton 6 assts) d MELBOURNE UNITED 71 (Goulding 19, Ware 15; Barlow, Boone 7 rebs; Ware 5 assts) at The Jungle, Perth Arena.
SYDNEY KINGS 84 (Whittington 16, Lisch 15, Cadee 13; Whittington 8 rebs; Whittington 7 assts) d NEW ZEALAND BREAKERS 57 (Penney, Abercrombie 13; Pledger 12 rebs; Dillard 2 assts) at The Kingdome, Qudos Bank Arena.
CAIRNS TAIPANS 97 (Trice 27, Worthington 14, Mitchell 12, Loughton 11; Loughton 5 rebs; Trice 5 assts) d BRISBANE BULLETS 83 (Kendle 24, Craig 22, Kickert 14, Bruce 11, Young 10; Craig 8 rebs; Bruce 6 assts) at The Orange Grove, Cairns Convention Centre.