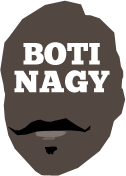 ---
Advertising opportunities available.
Please contact me.
---
NBL Rd.18: Phoenix phall phlat on their phaces
Tweet

THE end of the road turned out to be in Cairns for South East Melbourne in the club's derailed quest for back-to-back NBL semi final appearances, the depleted Taipans unleashing a notorious 90-85 whack across the Phoenix's phalanx, fouling up their Final Four fantasy.
Down McCall, Zimmerman and Djeric made little difference as the Taipans ambushed a Phoenix team playing for its playoff life but delivering a disjointed and embarrassing fail.
It's now clear if South East wants a turnover on a key inbounds play, it has just the man for the job in Kyle Adnam who again blundered on a late-game pass that proved more than a trifle costly.
Simon Mitchell, um, were you paying attention two rounds back against Sydney when Adnam had a similar assignment? Live and learn or repeat and burn?
Burnt now are South East's playoff hopes. On 12-11 and sixth, the Phoenix have Melbourne, New Zealand, Tasmania, Adelaide and Perth to come. They have to pretty much win all five and on present form, even three would be a miracle. And 15-13 would not get them in.
Illawarra on 16-8 behind Melbourne and Sydney, look well-and-truly "home" and Perth on 14-9 and five home games to go, should win at least three of those.
The Wildcats host New Zealand, Adelaide, Cairns, Illawarra and South East Melbourne. Yes. If the Final Four door isn't locked, it sure is closed.
Tasmania split the round to go to 13-11 with four games left. Those are against Cairns, New Zealand, Sout East Melbourne and Melbourne.
Win half of those and 15-13 still will not be enough for the post-season. Even 16-12 might not make it.
So Round 18 did, indeed, sort out the regular season,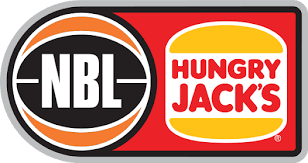 ROUND 18 - AND THEN THERE WERE FOUR
JUSTINIAN Jessup shot out the lights in Wollongong and Brisbane had no answer as he went off for a career-high 29 points on 11-of-17 shooting. Tyler Harvey was out but it didn't help the Bullets much as Antonius Cleveland compiled a season-high nine boards with 14 points and six assists.
ILLAWARRA HAWKS 87 (Jessup 29, Rathan-Mayes, Cleveland 14, S.Froling 10; Cleveland 9 rebs; Cleveland 6 assts) d BRISBANE BULLETS 70 (Digbeu, Franks 13, Wigness 11, Patterson 10; Franks 13 rebs; Patterson, Franks 5 assts) at The Sandpit, WIN Entertainment Centre. Crowd: 2,262
WHEN Josh Adams is swishing a side-on, fadeaway 3-pointer, you know he's having a game and so it proved for Tasmania in Adelaide where its import scored 31 points, the most by a JackJumper this season. The JackJumpers also became the first team in their rookie season to win matches in six states - WA, SA, Qld, Vic, NSW and Tas.
TASMANIA JACK JUMPERS 80 (Adams 31, McVeigh 14, Magette 8; Krslovic 8 rebs; Magette 7 assts) d ADELAIDE 36ERS 72 (Johnson 16, Dech 15, Withers 8; McCarron 6 rebs; McCarron 8 assts) at Adelaide Entertainment Centre. Crowd: 3,407
DOWN six halfway through the last quarter in Melbourne, Illawarra thundered home 14-2 to again beat United. Harry Froling grabbing an O board to score and draw a foul on Duop Reath's 3-point miss with the score at 90-90 was huge, Xavier Rathan-Mayes producing a season-defining game.
ILLAWARRA HAWKS 96 (Rathan-Mayes 25, Cleveland 22, Reath 18; Jessup, Reath 9 rebs; Rathan-Mayes 8 assts) d MELBOURNE UNITED 90 (White 17, Goulding 16, Lual-Acuil 15; Newley, Hukporti, Lual-Acuil 5 rebs; Ili 5 assts) at the UN, John Cain Arena. Crowd: 4,517
SOUTH East simply did not know how to win this time around in Cairns as Scott Machado guided the Taipans to safety with a powerful last quarter performance. His delayed pass to a cutting Keanu Pinder for a huge dunk dominated highlight reels as Cairns' starters all stood up.
CAIRNS TAIPANS 90 (Pinder 21, Deng, Machado 16, Kuol 13, Noi 12; Pinder 13 rebs; Machado 11 assts) d SOUTH EAST MELBOURNE PHOENIX 85 (Creek 21, Munford 20, Adnam 11, Qi 10; Munford 7 rebs; Creek 4 assts) at The Orange Grove, Cairns, Convention Centre. Crowd: 3,206
SYDNEY's 10th straight win - its best streak since 2006 - sorely rocked Tasmania's finals dream in Hobart, the Kings' first quarter blitz setting up the rout. Ahead 30-14 after one, then going 27-15 in the second period, the Kings mesmerised, Jaylen Adams with 5-of-8 threes, six rebounds and seven assists. Xavier Cooks also tickled a triple-double with 14 points, nine rebounds and nine assists in 24:31. His eight turnovers actually took him close to an unwanted quadruple-double zone.
SYDNEY KINGS 103 (Adams 20, Cooks 14, Martin 13, Glover 11, Vasiljevic 10; Cooks 9 rebs; Cooks 9 assts) d TASMANIA JACKJUMPERS 83 (Adams 18, McIntosh 17, Steindl 12, McDaniel 11, Magette, McVeigh 10; McDaniel 7 rebs; MacDonald 4 assts) at The Apple Isle, MyState Bank Arena. Crowd: 4,738
JASON Cadee's 5-of-5 threes in the first quarter set the Bullets off in Brisbane against Adelaide before the 36ers rallied to take the lead behind Daniel Johnson's 28 points. They looked to have it won but when the Bullets came back again, were all at sea and coughed up this one like the Lost Boys with no Peter Pan. Next Star Tom Digbeu had another nice night with 13 points.
BRISBANE BULLETS 92 (Cadee 26, Franks 17, Patterson 14, Digbeu 13; Franks 12 rebs; Cadee 5 assts) d ADELAIDE 36ERS 91 (Johnson 28, Dech 14, Harris, Withers 12; McCarron 10 rebs; McCarron 7 assts) at The Armoury, Nissan Arena. Crowd: 3,280
SEIZING his chance to shine, Keanu Pinder did just that for Cairns in Hobart against a New Zealand team looking very much like that guy in a dead-end job staring at the workplace work clock on Friday, counting down to 5pm. Finn Delany went pointless, mirroring the Breakers' season.
CAIRNS TAIPANS 87 (Pinder 21, Deng 19, Machado 15, Kuol 11; Noi 14 rebs; Machado 6 assts) d NEW ZEALAND BREAKERS 77 (Wetzell 24, Dieng 18, Besson 16, Siva 10; Wetzell 9 rebs; McDowell-White 4 assts) at The Breakwater, MyState Bank Arena. Crowd: Doors closed
WHEN Both Chris Goulding and Matthew Dellavedova are stroking it from range, Shea Ili is hustling out of his skull and Perth is minus Mitch Norton and has Vic Law in foul trouble, how this plays out isn't difficult to predict. A quality win for Melbourne in Perth went as expected, the Wildcats unable to sustain the requisite pressure.
MELBOURNE UNITED 84 (Goulding 18, Dellavedova 17, Lual-Acuil 15, Ili 12, White 11; White 10 rebs; Dellavedova 6 assts) d PERTH WILDCATS 75 (Cotton 18, Blanchfield 15, Law 13, Travers 11; Hodgson 11 rebs; Travers, Cotton 4 assts) at The Jungle, RAC Arena. Crowd: 10,192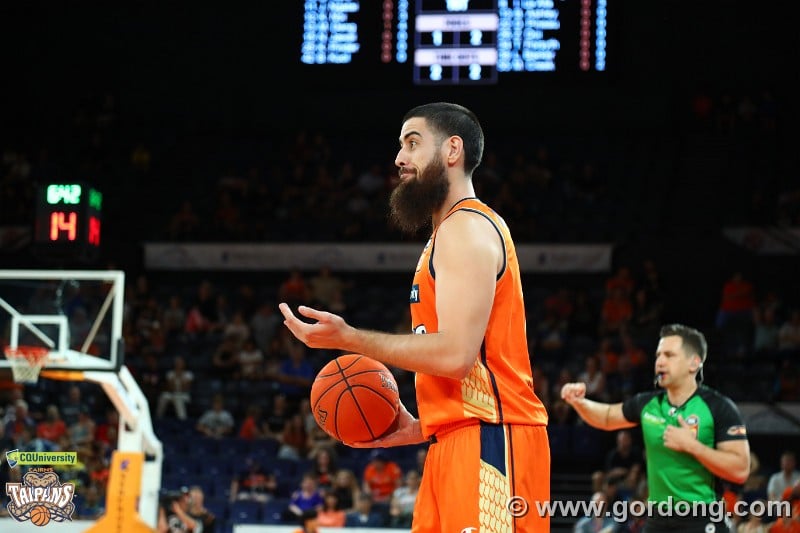 OK, LET'S BE CLEAR: Do you want me taking potential game-clinching FTs or not?